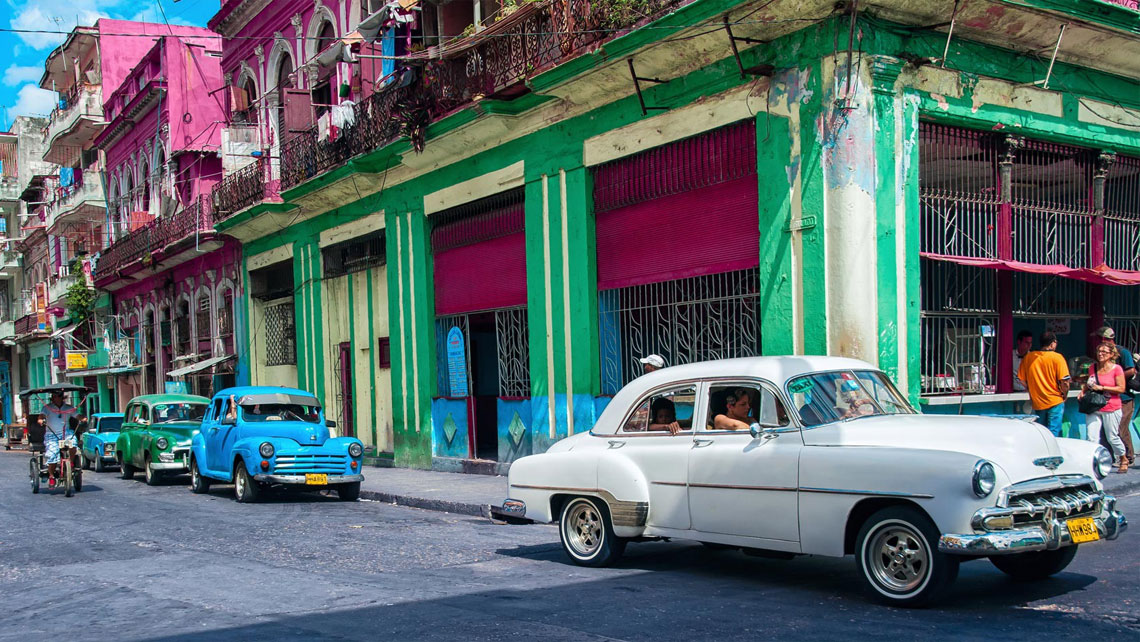 Close your eyes for a second, I want you to focus on one word: Cuba... What were the first images that came to mind? A tropical destination? White sands and crystal blue seas, perhaps? You might even have travelled slightly further down the list of Cuba trigger words and landed at "cigars" and "mojitos".
But in all honesty, was there much to separate Cuba from any other sunny destination? Or, if you fancy the Caribbean, is there really much difference between each island?
Well, we're here to tell you that yes, there is!
Read on to find out the top 5 reasons why Cuba is so much more than just your average sun and beach destination
Cuba experienced a guerrilla-lead Revolution

Few countries have a history of revolution quite like Cuba and even fewer have citizens that hold onto their conflicting past quite like Cubans do. We have all seen the images of Che Guevara and perhaps heard whispers about the allusive Fidel Castro here and there but there is no better way to truly understand the complex 1959 revolution than visiting this proud island.

Once here, you can visit the revolution museum which is packed with artifacts straight from the famous "Granma" boat, the famous Santa Clara train which was derailed by El Che himself and even an old Cold-War bunker hidden in the grounds of the Hotel National (to name a few).

During your time here, you'll be able to soak up the bloody yet pertinent history which is still so much a part of everyday Cuban life and get a true sense of what it was like to be a revolutionary back in the day. If you're lucky, your holiday might even coincide with the 1st of May, 26th of July or the 1st of January (a handful of many important days in the Cuban revolutionary calendar) and catch a parade out on the streets.

Read more about Havana's Top 10 Museums: From Well-Known Palaces to Quirky Collections

Cuba looks like an island lost in time

Moving on from the revolution, another crucial part of Cuba's history is the US economic blockade imposed on the island after Fidel Castro took power. Due to this standstill in trade, Cuba halted for over 50 years and while it has made huge progress in many fields, the island you visit today is not so different from the island that existed in the 1960s. While this may confuse some people, we think the chance to visit a place which hasn't yet been taken over by McDonalds and Starbucks is a rare and amazing opportunity.

Many people argue that the unconventional internet provides a fantastic escape from the hustle and bustle of modern life and allows you to fully immerse yourself in the vibrant culture.

What's more, it wouldn't be a trip to Cuba without a ride in one of the fantastic old American cars that are still chugging around the streets of old Havana, providing lifts for tourists and Cubans alike. This island frozen in time is an entirely unique holiday destination and really provides an insight into the living past like no other pin on the map.

There's a clash of cultures in Cuba

One of the biggest surprises to visitors to the island is the diversity of the people and culture. Cuba was founded on immigration from all over the world and has surprises around every corner. The deep west African roots can be seen wherever you look, from the food to the music to the religion, while Spain's conquistador presence can be felt in the architecture and the language. This mix of cultures is what provided the island with some of its most unique characteristics, such as the salsa rhythm, mojitos and of course, cigars!

Alongside the major African and Spanish legacies, you'll also find native American influence, Jewish influence and even Havana's very own China Town! There really is something from all corners of the world.

Beyond Havana, all the big cities

Before you head off to the beach for your tanning time and all-inclusive cocktails (sounds dreamy) Cuba offers you the chance to visit a wide range of different city destinations, all with their own unique character.

From the sleepy country-side town of Viñales, to the French architecture of Cienfuegos, past the famous Nicho waterfall to the heart of Cuba's Afro-cuban culture down in Santiago de Cuba. The possibilities with these cities really are endless and each one offers its own unique insight into Cuba's vibrant cultural life.

Read more about Five Hidden Gems in Cuba - Cities & Natural Parks

Cuba is home to many nature reserves

Cuba is very well known to naturalists from all over the world. As the largest island in the Caribbean it has many of its own micro-climates and plays host to an array of species that cannot be seen anywhere else in the world (including the world's smallest bird!). Not only can you cruise around the island appreciating its crocodiles, manatees and flamingos, but the island is full of various biosphere reserves and protected parklands where you can explore many protected species of flora and fauna.

If you are particularly interested in this aspect, why not spend some time in Las Terrazas? This small community come nature reserve is located in the Sierra del Rosario mountains and is an entire community dedicated to preserving the nature and teaching visitors about the wonders of the Cuban land.

For more about lesser-known Cuba, read The 6 Best Day Trips from Havana
PS: Cuba is a remarkable sun-and-beach destination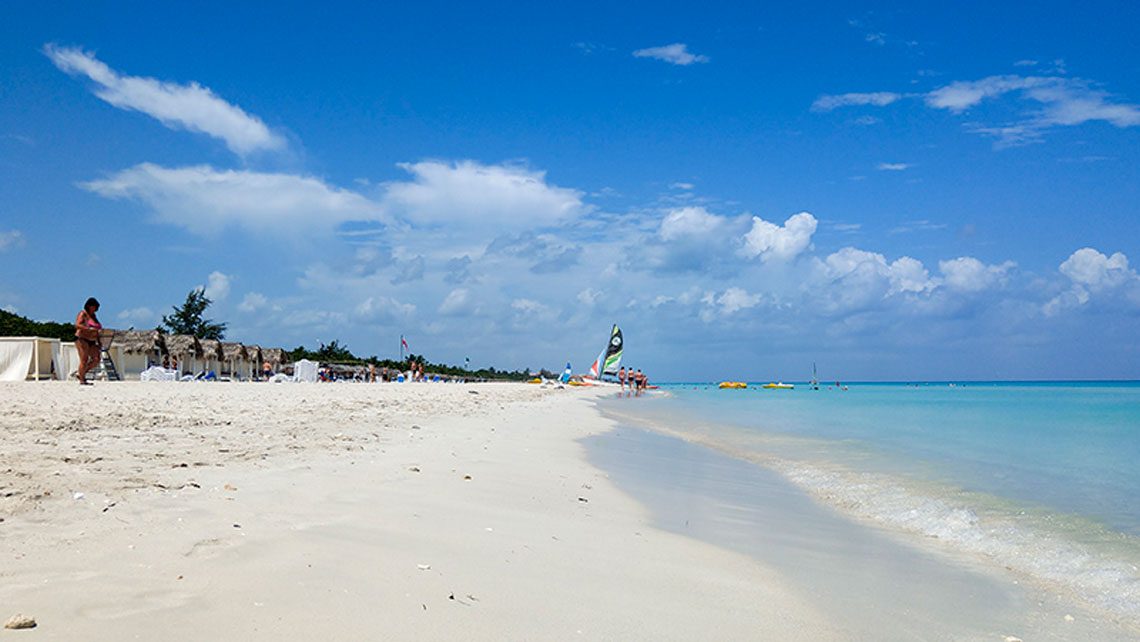 Wait, wasn't this a blog about how Cuba isn't all sun and beach? Yes, it was, but we would be doing the island a disservice without briefly mentioning the incredible beaches you'll have at your leisure when visiting it.
For many people, a few days in Varadero (a world-famous beach destination) is enough but if you're eager to get to know more and have extra beach time as you go, you'll also have access to Havana's Playas del Este, Trinidad's Playa Ancón and even Baracoa's lazy little strip of white sand and turquoise sea. Needless to say, there is no shortage of luxurious Caribbean beaches, filled with coconuts and hammocks wherever your travellers' bug might take you.
Well, we could go on all day about the various aspects of Cuba but we hope that this brief insight has helped squash some of those cliché images that come to mind whenever Cuba is mentioned.
Want to know more or have a question to share about Cuba? Contact us here or drop us a line at our social media handles at Facebook or Instagram. We'd love to share more about all-things-Cuba! Give us call today, or fill in our free quote form, to start designing your dream Cuba holiday. Our team of Cuban-born experts will use their in-depth knowledge to create a bespoke itinerary tailored to all your needs.
Yes, Let's Go to Cuba