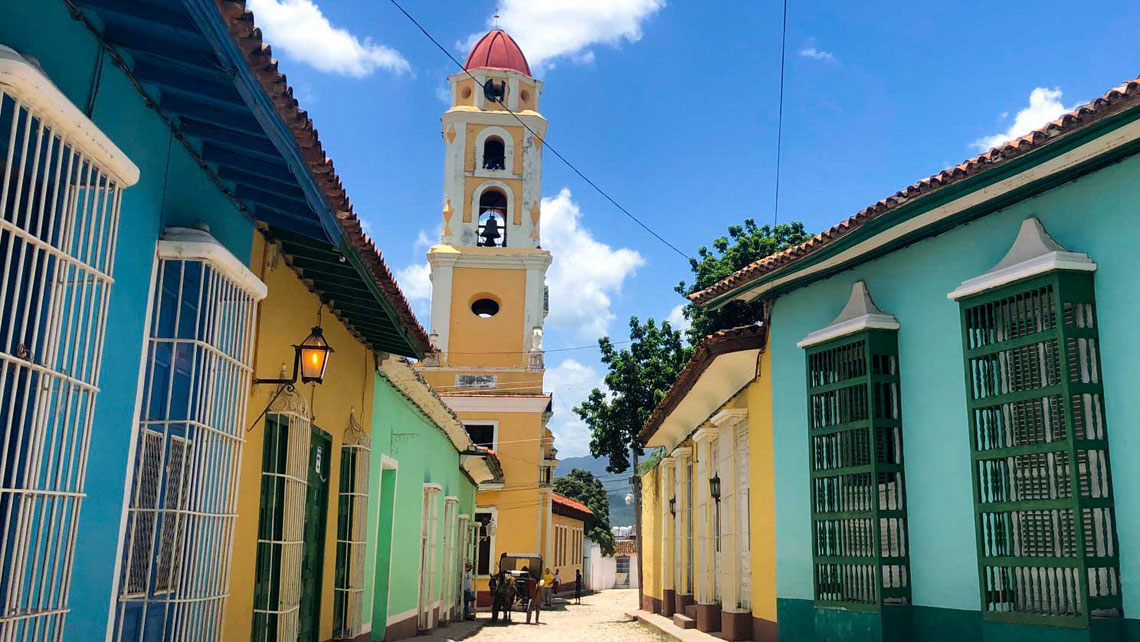 There is no denying that here at Cuba DirectTM we're all Cuba enthusiasts, and we're lucky to have members on our team from all over the island who can tell us about their favourite cities, towns and excursions. Carlotta, our London-born but now Havana-based representative, made it to Trinidad last month and is keen on sharing some of her top places to visit and things to do in Trinidad. If you have any interest in visiting the beautiful island of Cuba or perhaps have been before and are eager to return and try something new, keep reading to find Carlotta's top picks for excursions, food and nightlife.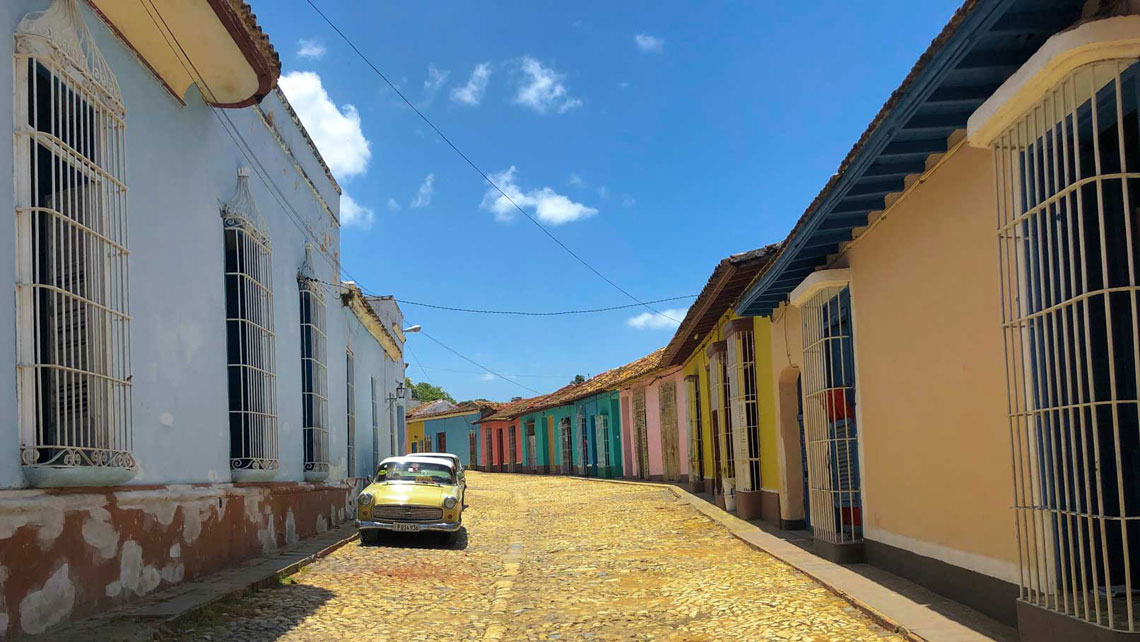 Found in southern Cuba along the Caribbean coast, this incredible city was founded in 1518, making it one of the oldest settlements on the island. Nowadays, the UNESCO World Heritage Site is known for its low-rise architecture, cobbled streets and affinity with the vibrant countryside. Trinidad is a popular sight for both Cuban and foreign tourists alike.
Things to do in Trinidad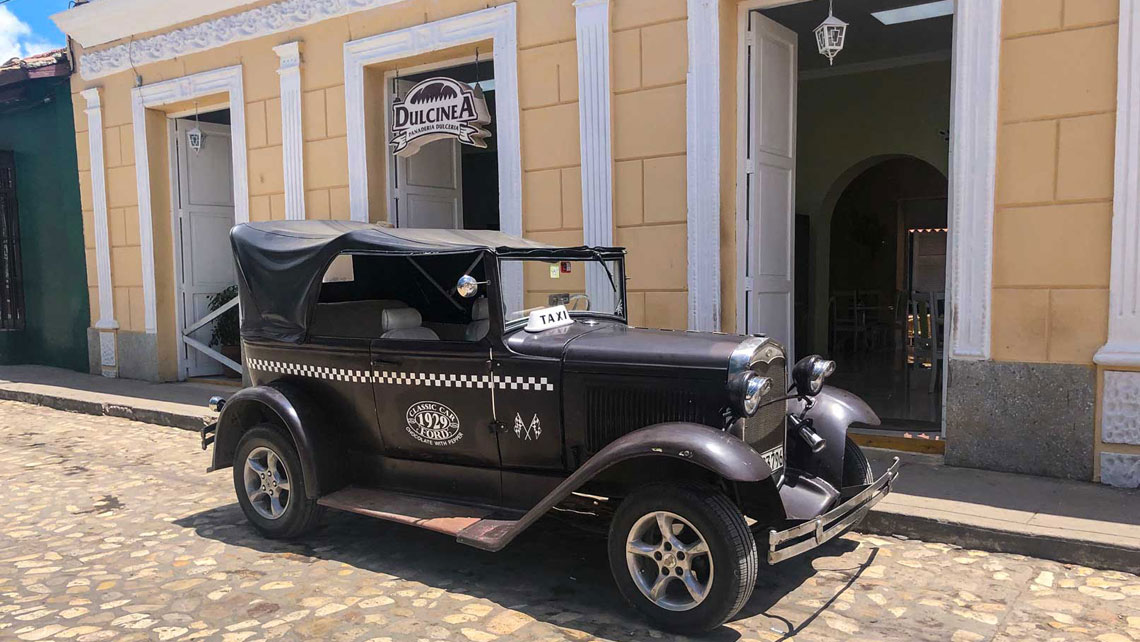 Trinidad is packed with a wide variety of excursions, from guided tours around the old town, full day trips into the surrounding countryside to quiet afternoons spent on the famous Ancón beach. Below are my top picks. All of these can be done individually or as part of a full day trip. If you are interested, please reserve any of them during your booking process or at your welcome briefing with one of our representatives.
Read more about Ancón Beach at our blog 10 Hidden Beaches in Cuba
Horse-riding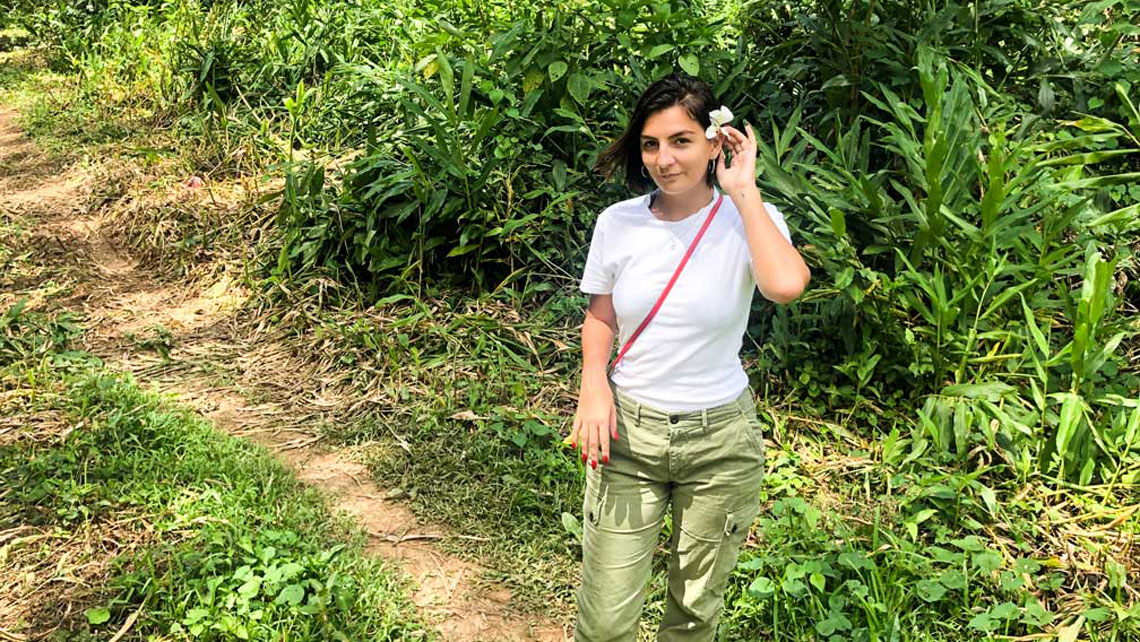 Admittedly this is not for everyone, if you are not a fan of horses (or animals in general for that matter) I would skip ahead to our next couple of excursions. However, if you are of the brave-hearted and fancy an adventure deep into the Cuban countryside then there is no better way to get to know the historic landscape than on horseback.
Most tours start within the city itself and take you to the outskirts, where you'll see lazy farming towns, before passing into the deep countryside where you can enjoy the incredible mountain views and pass through various fruit plantations -- if on season, you'll be able to pick fresh mangoes as you ride along! These tours vary from one hour up to five hours depending on how much you want to see.
It should be noted, if you are keen on horses, there are plenty of hiking trails that take you up into the mountains. This is another fantastic way to experience Trinidad and we are happy to arrange this for you. However, we prefer horse riding because it covers more ground.
Read more travel tips in our blog 10 Reasons You Have to Visit Trinidad
Waterfalls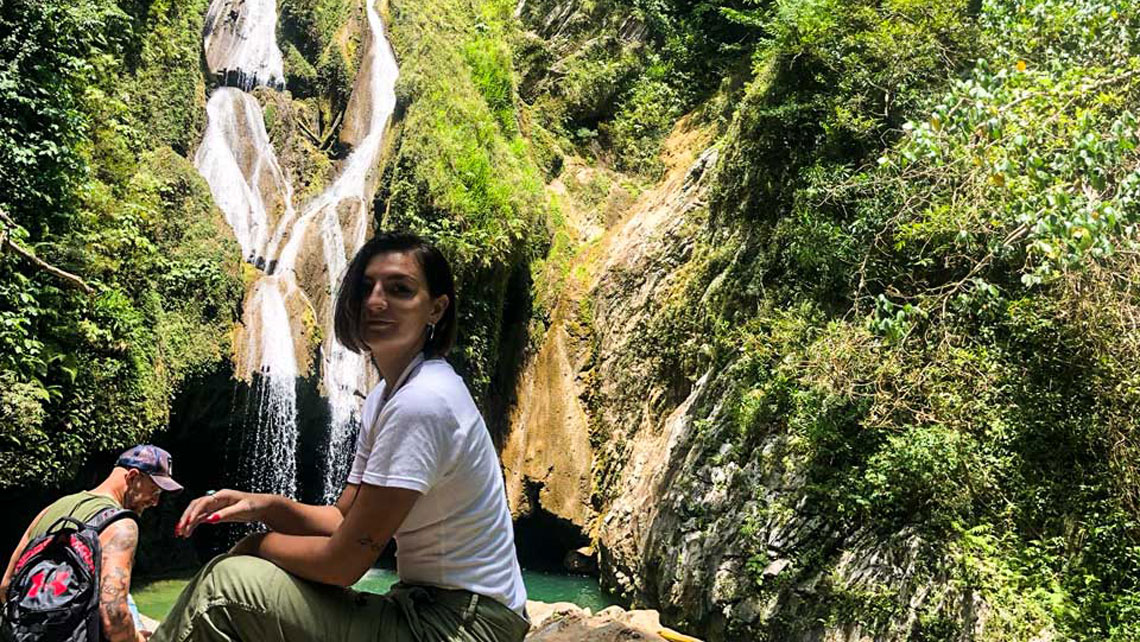 Trinidad has many waterfalls in the surrounding hills. The most famous are El Salto de Caburní and Parque el Cubano (pictured here). Both of these waterfalls are accessible and can be reached hiking, during a car tour or on horseback. What a better way to spend your time in this incredible landscape than visiting one of its natural marvels. Make sure you pack your swimming costume so that you can enjoy a dip in the crystal-clear waters before sipping on a piña colada alongside and basking in the Caribbean sunshine.
Coffee house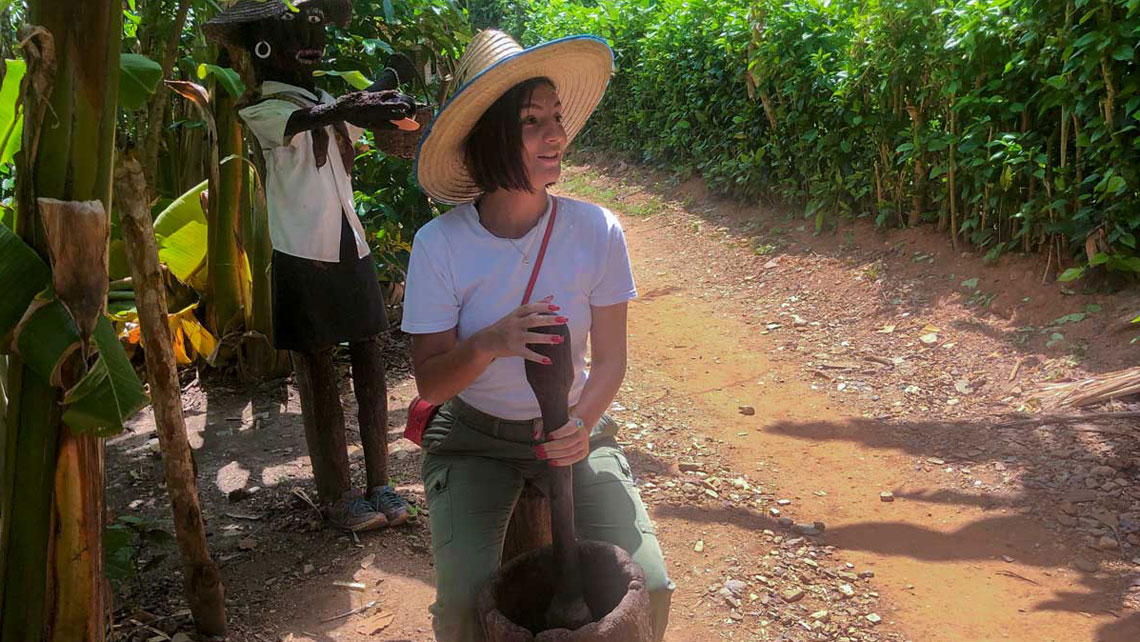 Calling all coffee lovers! If you've gotten this far in your Cuba research and haven't yet heard about Cuban coffee, then do we have a surprise in store for you. Café Cubano is considered some of the best coffee in the world and is characterized by its rich flavour, dark coloration and frequent pairing with fresh brown sugar straight from the cane.
You can sample Cuban coffee all over the island, but if you are a true coffee lover what could be better than visiting the home of Cuban coffee? During your stay in Trinidad, you'll be able to visit one of the famous coffee houses and watch how the coffee is made from scratch, from the harvesting of the beans, to the slow roasting process and finally to how they squeeze the water from the cane to make their own fresh sugar. The best bit? You'll be able to sample some at the end!
Valle de los Ingenios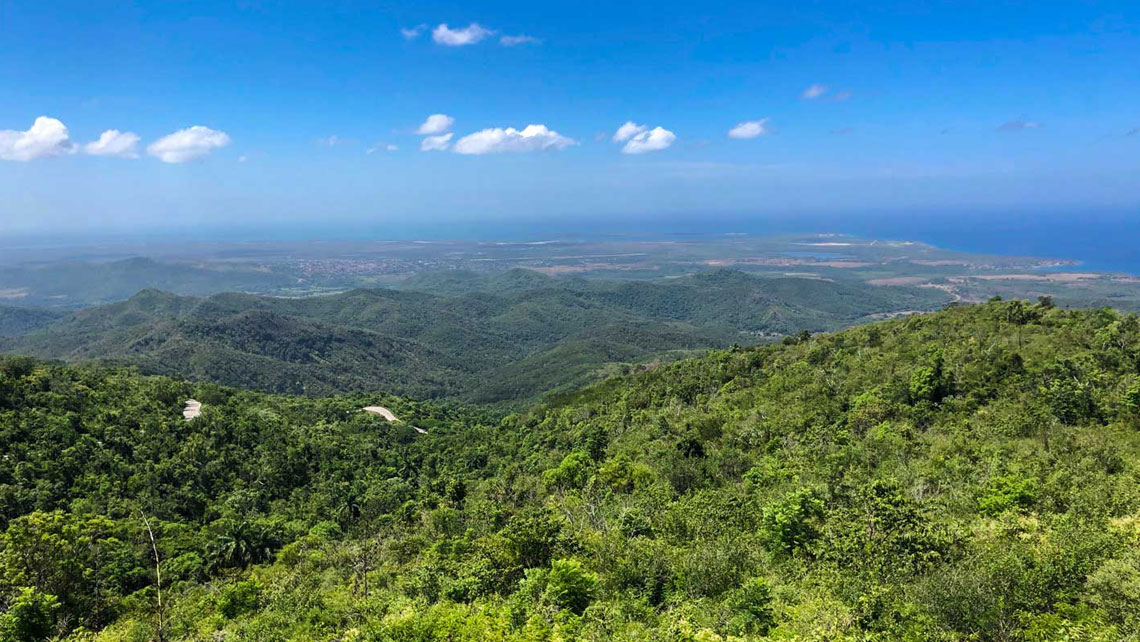 Roughly translated as "the valley of the sugar mills", it is a series of three interconnected valleys about 12 kilometres (7.5 mi) outside of Trinidad. As one of the most popular attractions for visitors to the city, it has plenty to offer, such as the tower at Manaca-Iznaga estate and some old sugar plantations. This area is the perfect blend of history and nature and is a fantastic way to learn how Cuba's sugar trade still affects the country today.
Food - where to eat in Trinidad
After a long day on horseback, or perhaps sampling the local coffee you'll need somewhere to fill your belly. In a country that is not yet known for its gastronomy, Trinidad really stands out. Due to the geographical location, with access to the sea and the fertile countryside, Trinidad is very self-sufficient and has a range of wonderful places to eat that rely on local produce from the area. With options for all dietary needs, here are my top picks.
Read more about Unmissable Drinks and Dishes in Cuba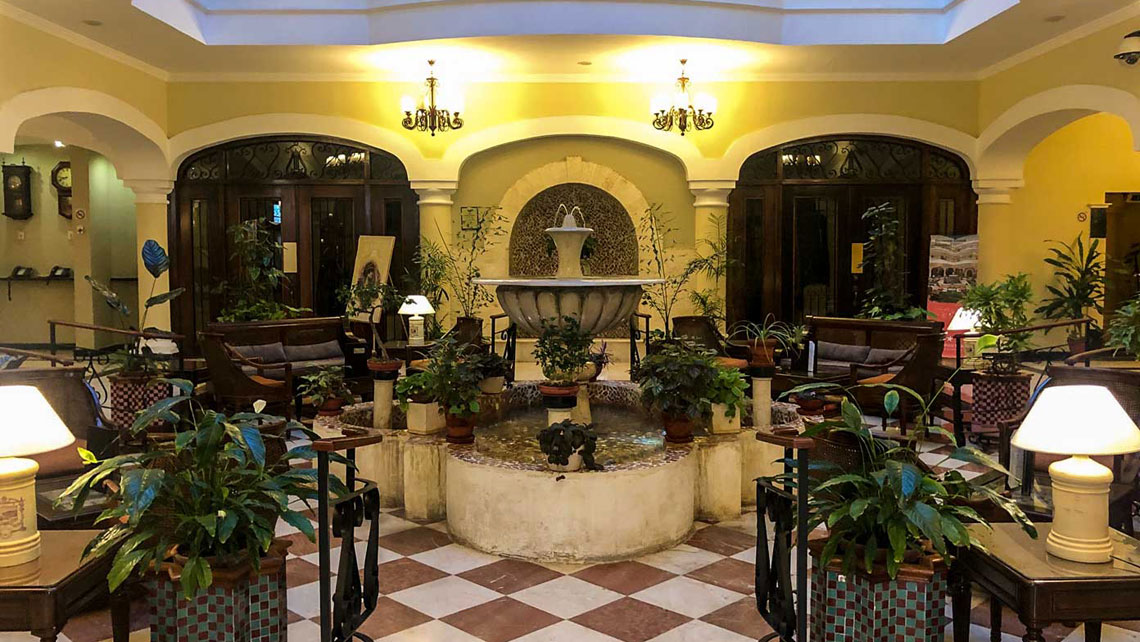 La Marinera
Just a 10-minute taxi ride out of town, as you pull up to La Marinera you might wonder where on earth you're heading. Tucked away on an old dirt road the restaurant finds itself on the back patio of someone's home, but don't let that put you off! This restaurant is home to some of the best seafood on the island, with fresh fish, lobster and prawns on the menu. All freshly cooked and served with traditional Cuban sides (rice and beans, plantain, etc) the food here will delight all seafood lovers. What's more, there is also a rather extensive wine list, something not often found in Cuba. Enjoy!
San José
Unlike La Marinera, San José is in the centre of town and has a slightly more traditional restaurant feel. With the option of two seating areas, one air-conditioned and one on the front patio, both decorated with exposed brick-work and Cuban artwork, San José is a wonderful place to enjoy a three-course meal. The restaurant offers a wide variety of food, with the chicken, pork and beef being top contenders for best dish, closely followed by the spectacular lobster-cocktail starter. They offer a variety of wines and cocktails and have friendly English-speaking staff who will happily talk you through the perfect drink to pair with your food.
La Redacción
Possibly the quirkiest place on the list, La Redacción might not quite be what you have in mind when you imagine Cuban food, with hummus, vegan burgers and a chocolate and chicken curry on the menu. However, this delightful, modern little restaurant really does have something for everyone and caters to all kinds of diets. With paper menus where you mark your food choices and several vegan options, this restaurant has a jazzy, youthful vibe and it a great place to enjoy some delicious food and share a jug of cold Sangría.
Read more about Cuba: The Vegan Way in our blog
Nightlife in Trinidad
Trinidad is a musical town and finding fun bars and live bands isn't hard. A 5-minute wander around the town after 9 o'clock is the best way to stumble across some hidden away mojito bar. However if you have limited time in the town or are just after the absolute best places to go, here are our top two!
Disco Ayala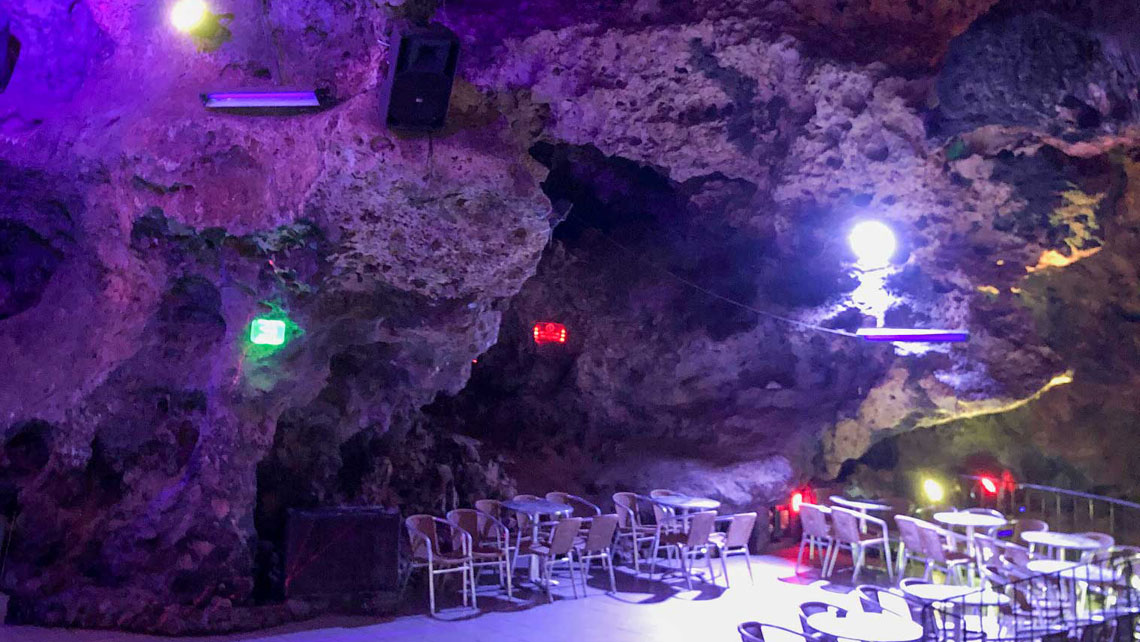 Possibly one of the most famous clubs on the island, Disco Ayala is well known for being the "cave-club". Yes, that's right, after paying your 5cuc entry (around £4), you will wander down some stairs into a deep cave, fitted with a dance floor and bar where you can dance the night away next to stalagmites and stalactites. Not only does this bar provide a great night out and some fantastic photo opportunities, it is frequented by Cubans and tourists alike and is a great way to mingle with the locals and try out some real Cuban salsa!
La Casa de la Cerveza
The beer house! Located in the centre of town in a crumbing old building La Casa de la Cerveza has an amazing collection on beer from all around the world. Not only is this place a marvel to look at, but it has a great atmosphere. During the day, it is a great place to stop of for a nice cool brew. At night, they have live music and even a bbq!
And there you have it, a short breakdown of the best places to visit in my favourite Cuban town. If you have any questions, give us call on 020 3918 4640, or fill in our free quote form, to start designing your dream Cuba holiday. Our team of Cuban-born experts will use their in-depth knowledge to create a bespoke itinerary tailored to all your needs. Find our rep team on facebook too!