Carnival season may be coming to a close across much of the world, but in Cuba the party hasn't even begun.
In most Roman Catholic countries, Carnival is a pre-Lenten festival; a time of excess before 40 days of austerity. But in typical Cuban style, things on the island are a little different, with celebrations taking place throughout the summer in various towns and cities. Lucky for you, that leaves plenty of time to organise your Carnival trip.
Though unrelated to Lent, Cuban Carnival (which dates back to the 17th century) does claim religious roots. The celebrations coincide with a number of Catholic saint days in June, July and August. On these days, Spanish colonists would arrange for a religious procession to church, with their African slaves following behind. Once the Spanish had entered the church, the slaves would enjoy their own celebration in the streets, one that bore little relation to the sombre rituals of their masters.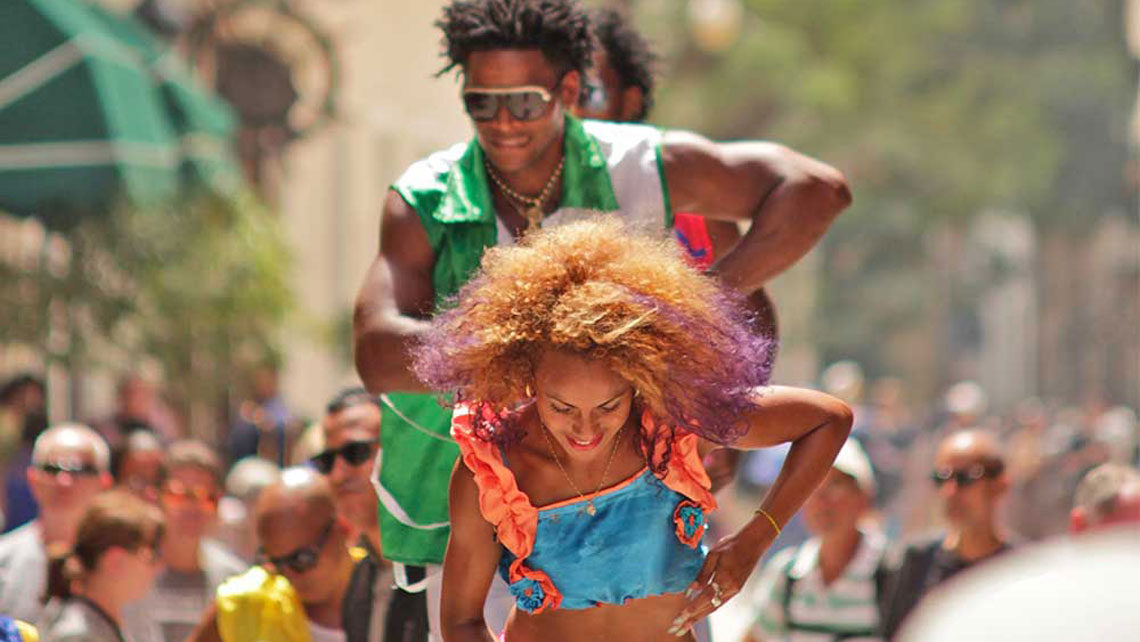 These were vibrant festivals of dancing, singing and musical performances. Slaves of similar ethnic groups would form comparsas (carnival bands) and give performances using homemade instruments that resembled the bells and drums used for spiritual ceremonies back home. The Spanish government turned a blind eye to the raucous celebrations on the basis that they were (loosely) associated with Catholic saints.
In modern Cuba, saints have been replaced by La Revolución. In Santiago de Cuba in 1953, Cuba's largest carnival was interrupted by a group of young revolutionaries - including none other than Fidel Castro - storming the city barracks. While it was unsuccessful, the event is much celebrated and is considered the first battle of Cuba's revolutionary war. Today, commemorations of the Moncada Barracks attack form an important part of Santiago's carnival.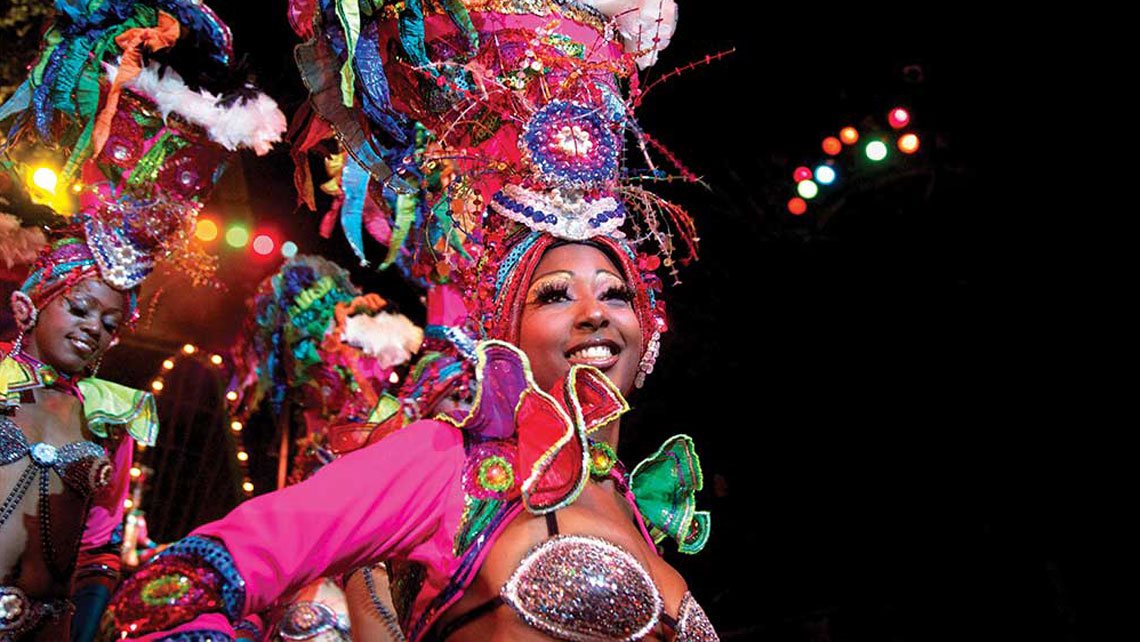 The comparsas remain the most important and impressive part of the festivities. No longer organised by ethnicity, the groups often have a theme and wear colourful, elaborate costumes devised over months. On the first day of the Santiago de Cuba Carnival, the comparsas lead a conga in each neighbourhood in which nearly everyone takes part - many still in their slippers or dressing gowns, having barely finished their morning coffee. The musical troops are accompanied by non-stop fireworks, huge effigies of celebrities and vast quantities of the nation's favourite tipple, rum.
Want to join the party?
Start designing your Cuba Carnival experience with one of our expert travel consultants. Simply fill in our Contact Us form or call us to talk to someone who's lived and travelled extensively in Cuba.
Carnival Dates
Santiago de Cuba: 21-27 July 2018
Trinidad (Fiestas Sanjuaneras): 24-27 July 2018
Camaguey: 24-27 July 2018
Havana: 3 - 15 August 2018
Matanzas: 20 - 26 August 2018
Remedios: 19-24 December 2018