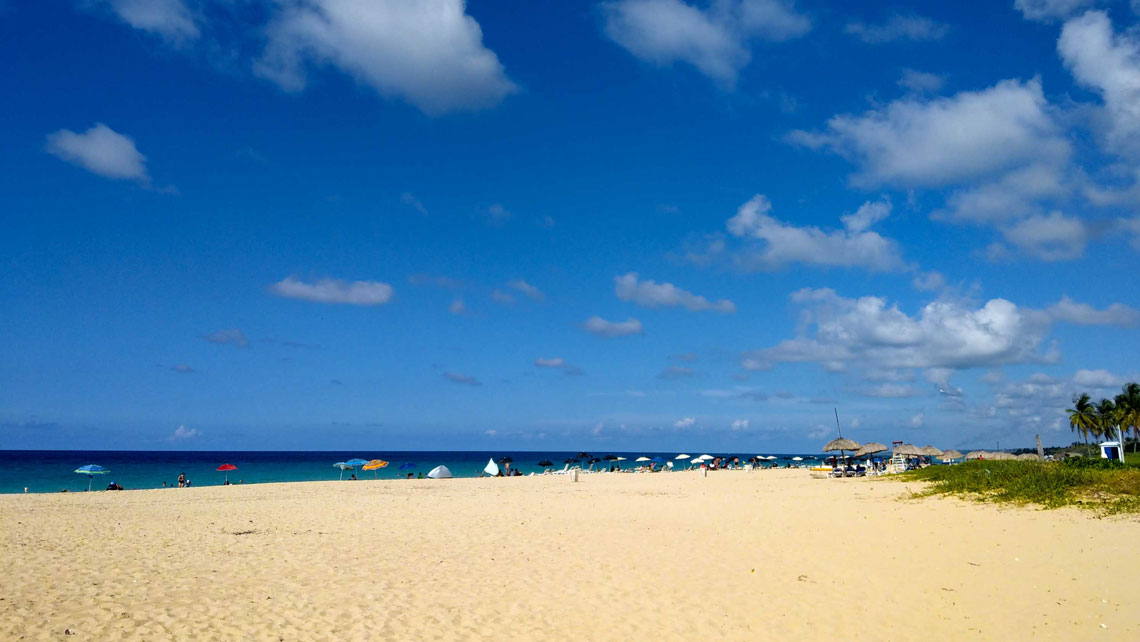 Beach getaway or city getaway... Beach getaway or city getaway... Beach getaway or city getaway... Ah! What if you could have both without having to sacrifice travel time or spend money on transfers? What if you could have amazing city fun AND incredible beach time without leaving Havana? Sounds interesting? Well keep reading!
What are the first images that pop into your head when you hear Havana? Let me guess, brightly coloured buildings, jazzy American cars and salsa, salsa, salsa! It's true that when most people think of Havana, they focus on the vibrant city aspect, the culture, the history and the revolution... There is so much to see in Havana's urban centre that people forget that Havana is the capital of the biggest island in the Caribbean and that palm trees and coconuts are just as much a part of the lifestyle as retro cars and colonial architecture.
Here's how you can enjoy both without having to wander too far and how you can squeeze a city-beach getaway into one holiday.
Why Havana for a city-and-beach holiday?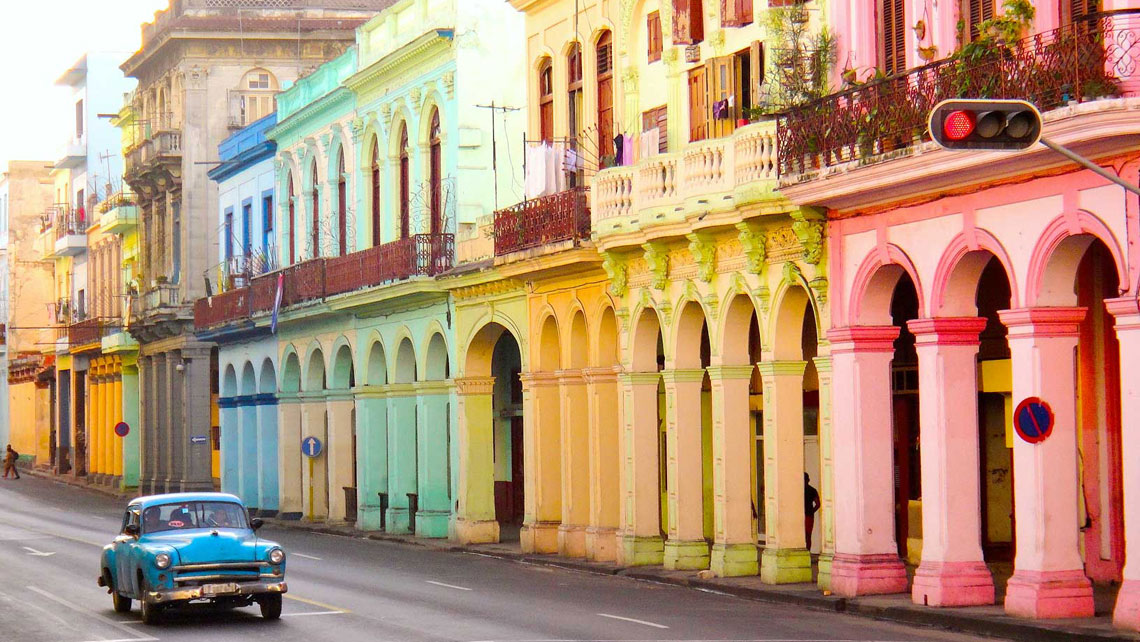 When most people think of Havana, they focus on the vibrant city aspect.
The first question you might be asking yourself is why Havana? If you've done any Cuba research, you'll know that Varadero has some of the most beautiful beaches in the world and is only a two-and-a-half-hour drive from the capital.
Time
Well firstly, while Varadero is beautiful, it's not getting any closer and you will have to dedicate a chunk of your holiday to getting there and back. For some people, such as those travelling with children, long car / coach journeys can be difficult and they don't like to dedicate so much time to travelling. For others, they simply prefer to start their holiday from the moment they step off the plane and not have to worry about packing and unpacking and being on time for transfers.
Flexibility
For a lot of people, splitting their holiday straight down the middle and having city time and then beach time (or vice versa) is great, but again, it isn't for everyone. If you're interested in having a more spontaneous holiday and taking each day as it comes then this could be the answer for you. Havana is the perfect way to have both the beach and the city at your fingertips so that you can enjoy them both at your leisure.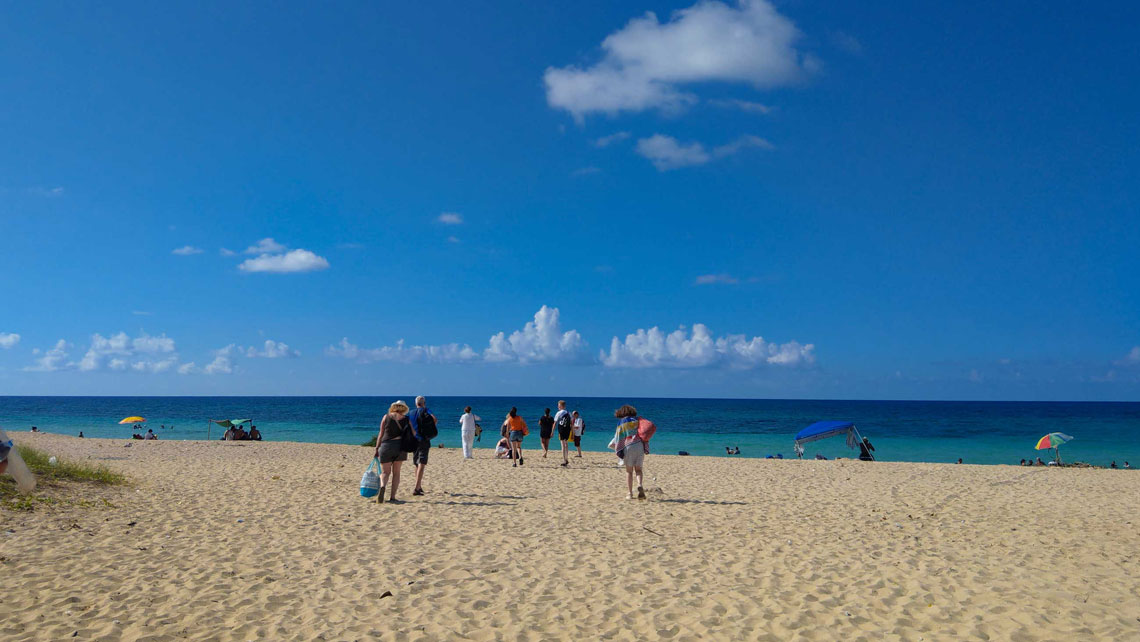 On Havana's beaches you'll be sharing with far more locals than tourists.
Culture
As we've already said, Cuba's famous Varadero beaches are world renowned and they deserve to be, but because of this they are frequented all year round by guests from every corner of the globe. Havana's beaches, while not as famous are entirely beautiful within their own right and you'll find that they're slightly more relaxed than the peninsular. What's more, spending time on Havana's beaches is a great way to get closer to the real Cuban culture as you'll be sharing the white sands and crystal waters with far more locals than tourists.
Money
Whether we like it or not, factoring in costs is an important part of planning any holiday and making sure you get the right package for you is very important. Most people who frequent Varadero stay in all-inclusive hotels. In Havana, you'll have a lot more variety both in the city itself and out towards the beaches, giving you a bit more flexibility, not to mention you won't have to pay for a transfer to Varadero or one of the Cayos.
Read more about Havana & Varadero: a Holiday Itinerary to the Best of Cuba
Okay, so we've convinced you, right? A Havana city-beach getaway is certainly an option, but how would it work and where are said beaches? Don't worry, we've got you covered.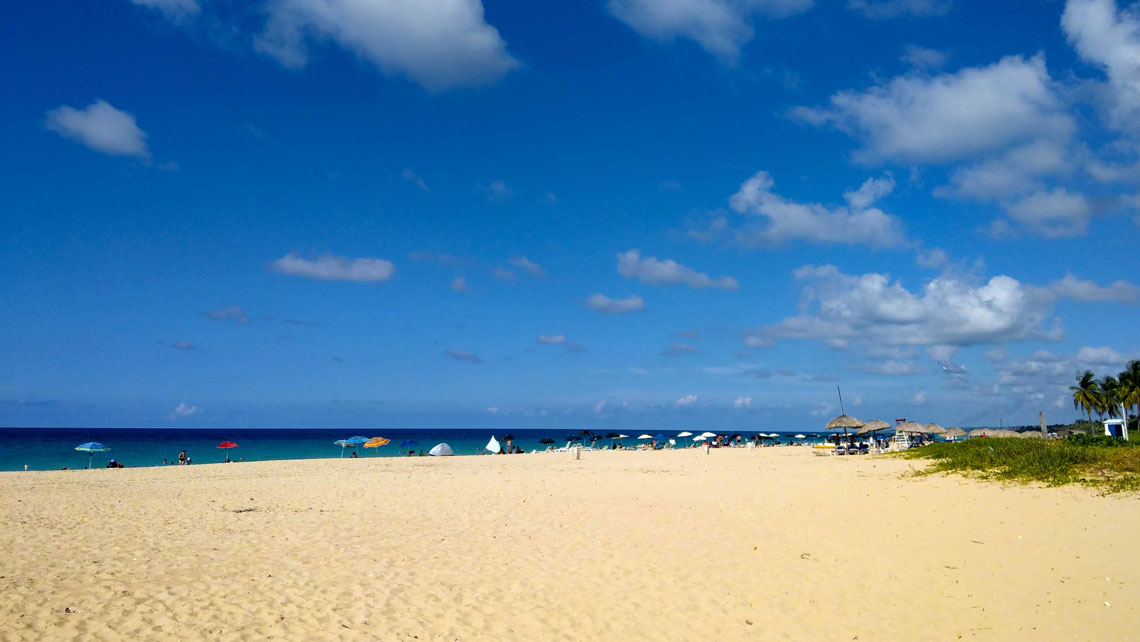 Megano beach is one of Havana's dreamy Playas del Este
Found around 20km from the heart of the city are Havana's dreamy "playas del este", a row of beaches with white sand and sparkling sea. These lazy little beaches are perfect for a bit of low-key beach time and are fully equipped with everything you need. Despite not being very busy, you'll find a few shops equipped with flips flops and sun cream, little restaurants serving local dishes and umbrellas and sunbeds that you can rent for $CUC 5 a day.
Where to stay near the beaches in Havana?
Along these beaches are a handful of hotels and casas particulares alike (if you're interested, give our booking team a call or email and they can talk you through all the best options), many are also equipped with swimming pools – great for travelling with kids. These hotels are a great way to enjoy your beach and pool time but also have the city buzz a stone's throw away.
If you're more interested in the city life and just fancy a few trips to the sea, Havana is loaded with amazing accommodation.
Read more about it at Where to Stay in Cuba: Our Favourite High End Picks and Cuba's Casas Particulares: 5 Reasons Why We Love Them
How to get to the beaches in Havana?
Whether you choose to stay in the city and enjoy day trips to the beach or you find a casa particular along the sea and fancy a few dinners in the big city, getting back and forth couldn't be easier. There are three options: taxis, coaches, and buses.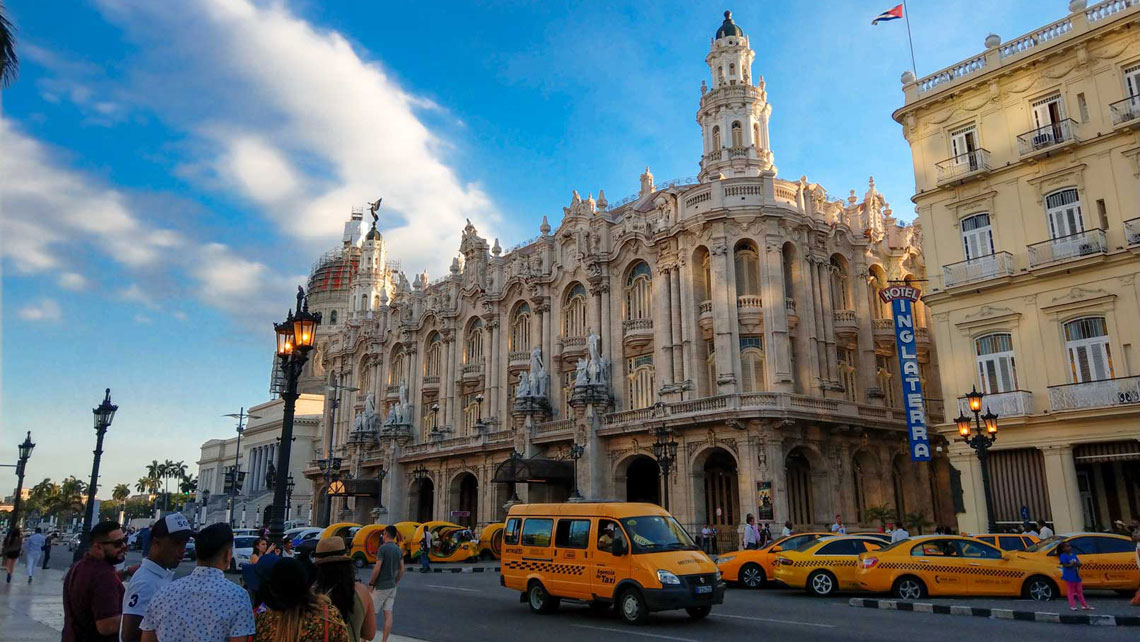 A taxi will take around 15 to 20 minutes to arrive to Havana's Playas del Este.
Taxis
Taxis are certainly the easiest option as they can take you door to door. You can arrange them online prior to your departure at our sister brand Cuba Taxi Transfers or ask for it on the streets, especially nearby hotels. In a taxi you'll spend around $ CUC 15 each way and it will take around 15 to 20 minutes to arrive depending on where you're staying. They're quick, they're comfortable and if you want to kill two birds with one stone you can find an old American car to take you so you can tick that experience off the list too!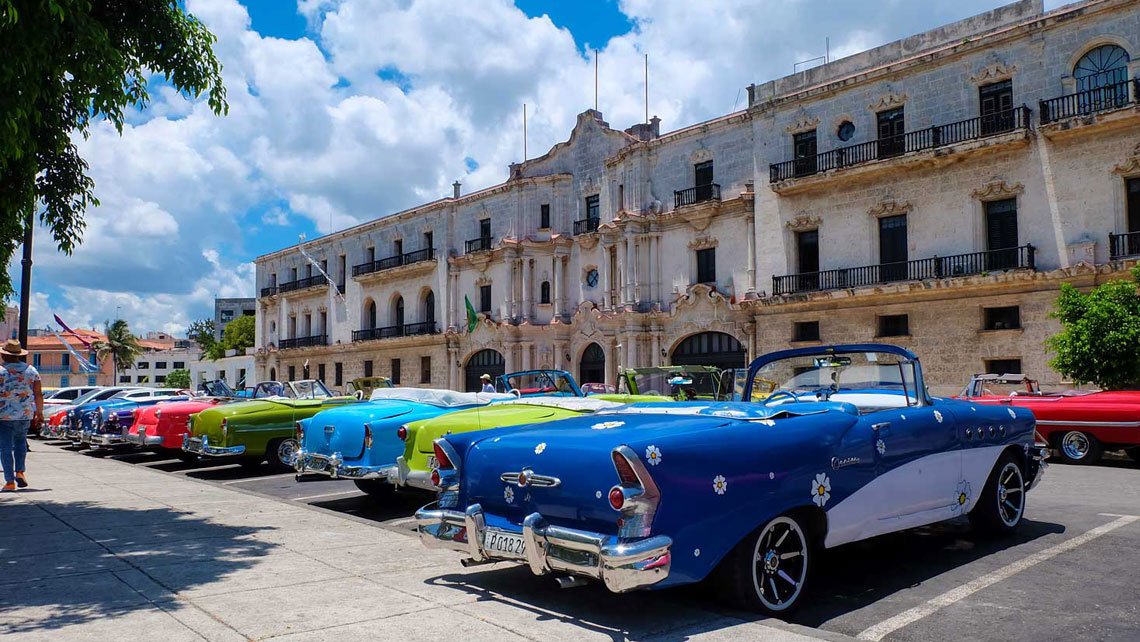 Find an old American car to take you to Havana beaches so you can tick that experience off the list too!
Coaches
Just outside Parque Central hotel is Havana's Central Park. There you'll find a little bus stop where a big air-conditioned coach (T3) ferries both locals and tourists to and from the beach. This takes a big longer than a direct taxi (around half an hour) but are just as comfortable with big seats and powerful aircon. $CUC 5 will buy you a day ticket, just make sure you don't lose it at the beach! If you have any trouble finding the bus stop, just ask one of our reps in your welcome briefing to point one out.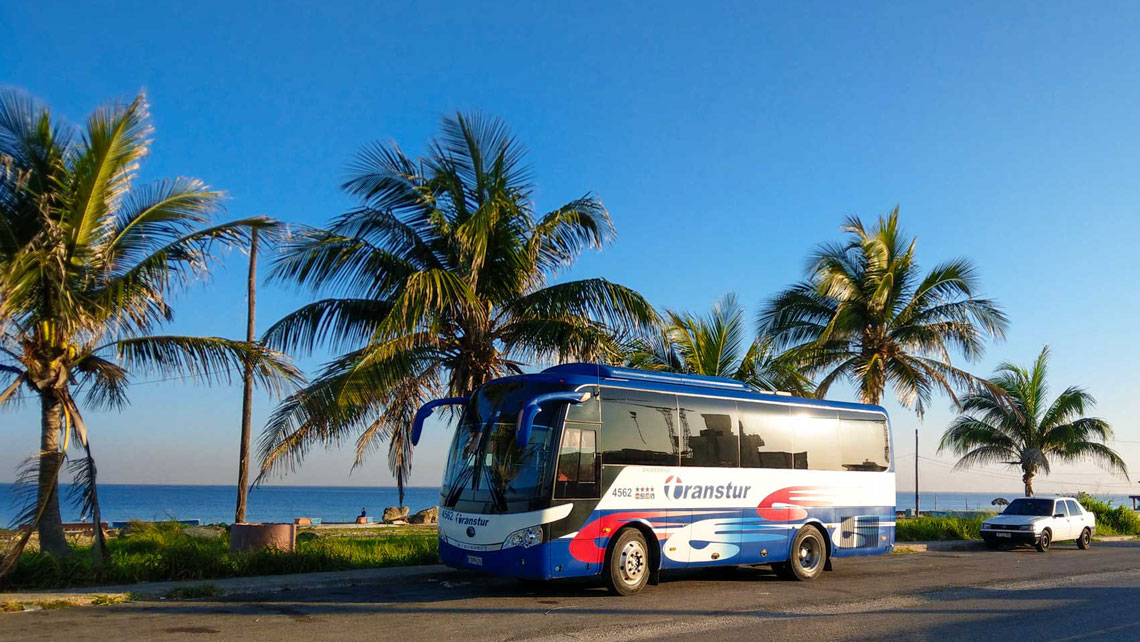 T3 coaches ferries both locals and tourists to and from the beach.
Bus (Guagua)
If you're feeling brave and want to try something new, why not hop on a local Cuban bus. It may take a while but if you're planning on heading back and forth regularly this might be the best option for you as tickets cost less than 1 peso Cubano (If you're confused about the two Cuban currencies check out our Travelling to Cuba: Your Questions Answered blog post or ask one of our reps in the welcome briefing). The best bus from Havana is the number 400 which will take you to the centre and drop you a 5 minute walk from the beach. This might not be the best option for some but if you're open minded and up for an adventure then we would recommend a trip on the 400.
Well, there it is, our guide to combining city and beach without leaving Havana and without having to spend hours on coaches or full weeks in a resort. Have your cake and eat it with this combined beach-city holiday!
If you have any questions, give us call on 020 3918 4640, or fill in our free quote form, to start designing your dream Cuba holiday. Our team of Cuban-born experts will use their in-depth knowledge to create a bespoke itinerary tailored to all your needs. Find our rep team on facebook too!