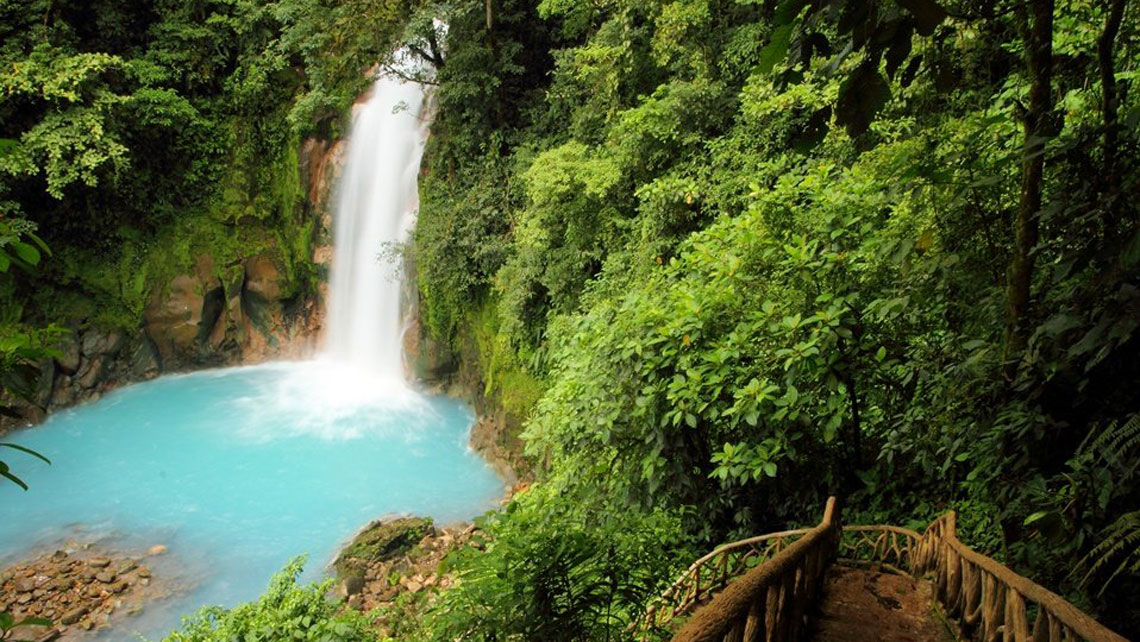 If you're thinking of finally taking the plunge and booking that once-in-a-lifetime trip to Cuba, then you may want to consider penciling Costa Rica into your plans. In recent years, twin-country holidays have been trending amongst globetrotters, as travelers seek to get the most out of the time and money they've invested in journeying halfway across the world. Those looking to be seduced by the rich colours and history of revolutionary Cuba will find that Costa Rica's verdant jungles and volcanic hot springs can offer the perfect contrast, throwing the Caribbean's largest island into new and exciting contexts. A bio-diverse Central American treasure and a communist Caribbean time-capsule, Costa Rica and Cuba complement each other through their cultural and geographical diversity. And they're conveniently close too – lying just across the stretch of the glittering Caribbean Sea, Costa Rica is only 2h20 mins away from Cuba's vibrant capital!
We've put together a list of the best ways in which Cuba & Costa Rica's highlights can be combined... so you can go from wandering the colourful streets of Old Havana to ziplining through the soaring trees of the Sarapiqui rainforest; from dancing to the infectious beats of rumba and guaguancó, to enjoying the peaceful symphony of chirping birds in Tortuguera National Park.
Stroll Through Old Havana & Hike Through Monteverde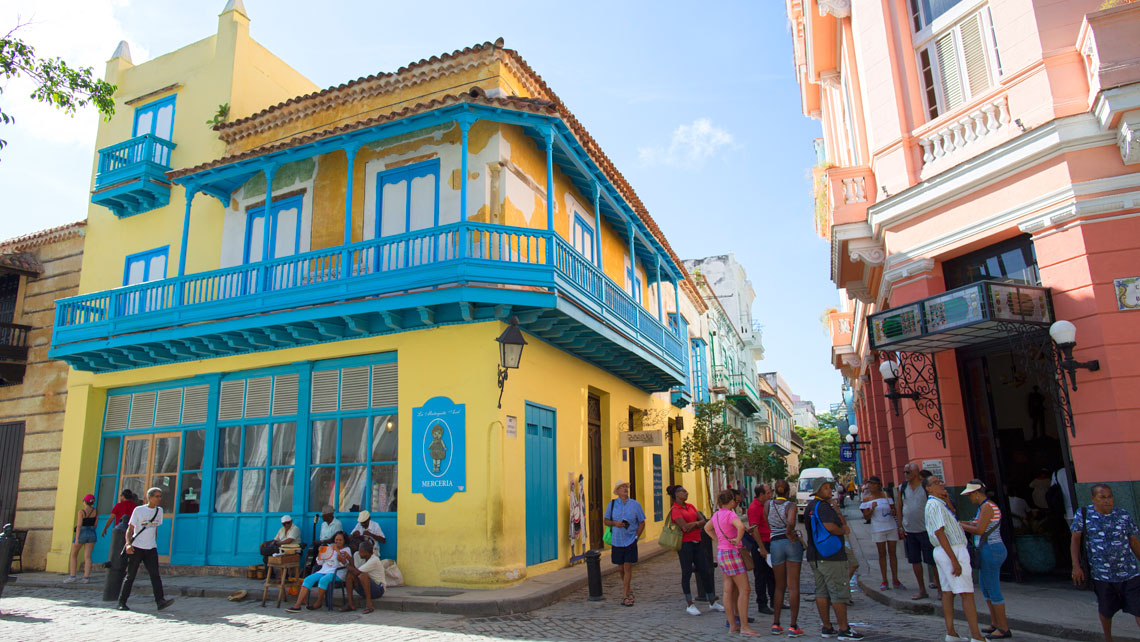 Colourful buildings in Old Havana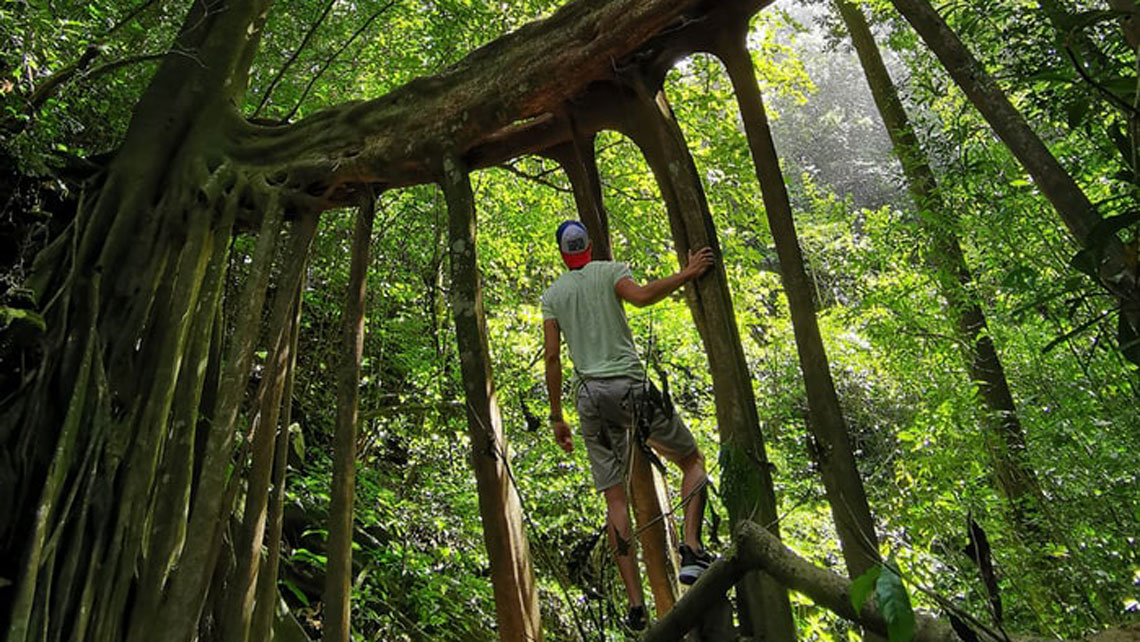 Huge ficus tree in the tropical forest of Monteverde
The winding streets of Havana's Old Quarter are best explored by foot. A UNESCO World Heritage site, Old Havana is dotted with historical monuments, colourful architecture and sensational street musicians. Pair up a walking tour of la Habana Vieja with a guided hike through the tropical cloud-forest of Monteverde, a rich and biodiverse reserve dotted with waterfall oases. Sitting right on the Continental Divide, Monteverde offers a viewpoint where you can admire the Pacific and the Caribbean simultaneously!
Watch a Fiery Tropicana Show & Admire the Steamy Arenal Volcano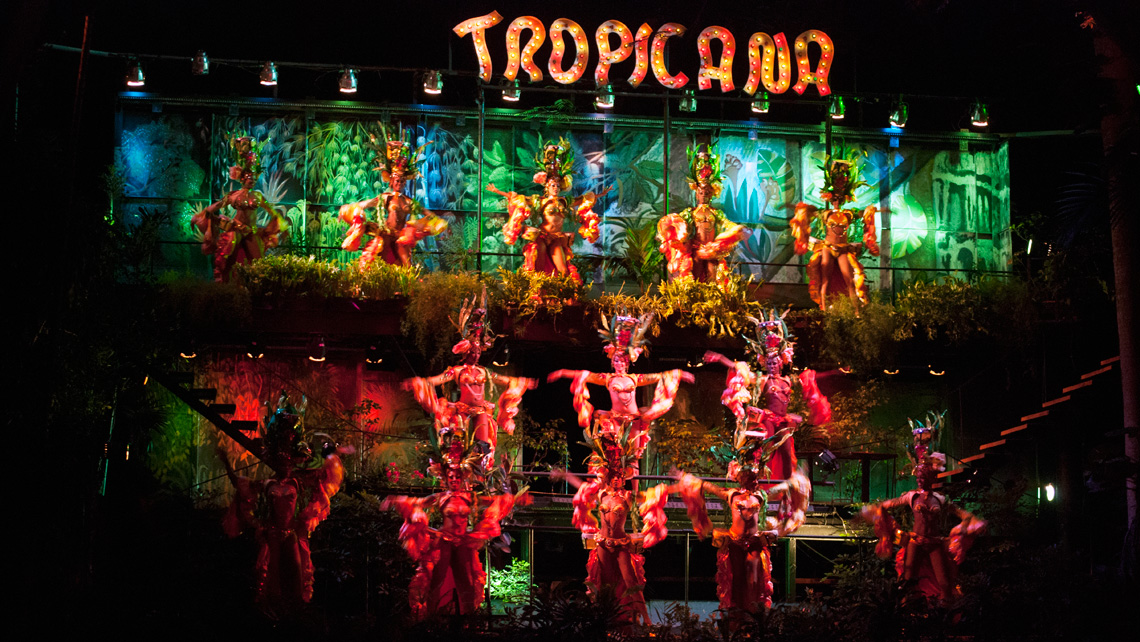 Dance performance at Tropicana cabaret club show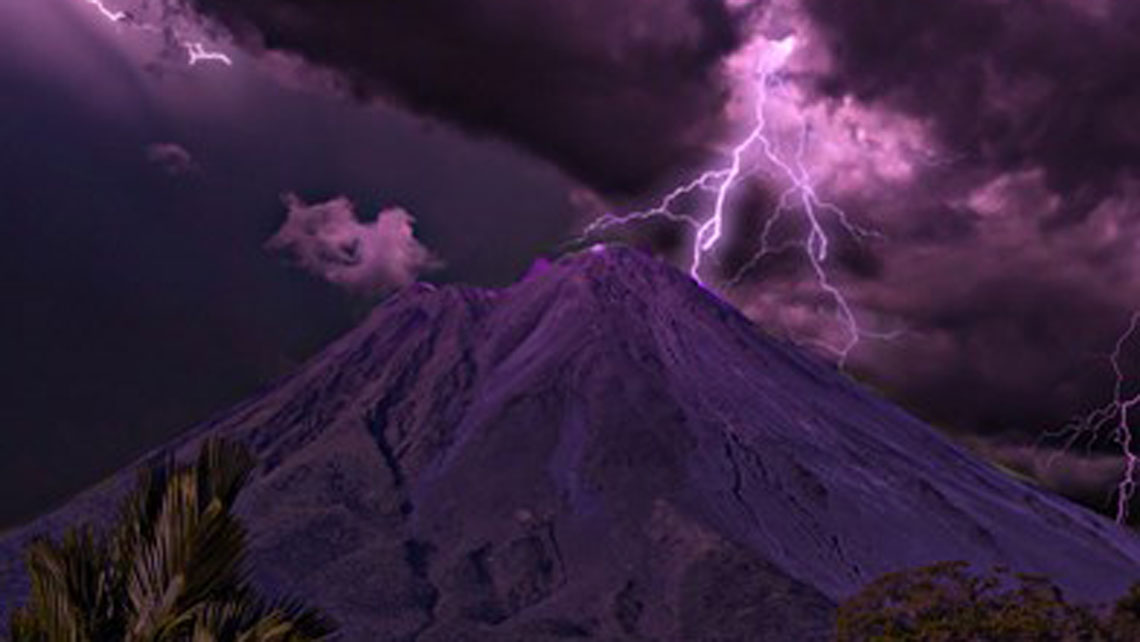 Arenal volcano in a thunderstorm at night
A world-famous cabaret, Cuba's Tropicana Club is popularly referred to as "paradise under the stars". Located at the edge of a tropical forest of mango, lychee and cedar trees, Tropicana has hosted a range of high-profile performers including Nat King Cole and Cheo Feliciano. Combine a sizzling evening at Tropicana with an overnight stay at the base of Costa Rica's Arenal, an active volcano that puffs steamy clouds of smoke, creating a surreal and atmospheric setting. Not only is the Arenal Volcano a splendid sight to admire by moonlight, but it's also surrounded by a series of geothermal hotsprings where you can dip in for a quiet moment of relaxation and reinvigoration.
Visit a Tobacco Plantation & Take a Chocolate Rainforest Tour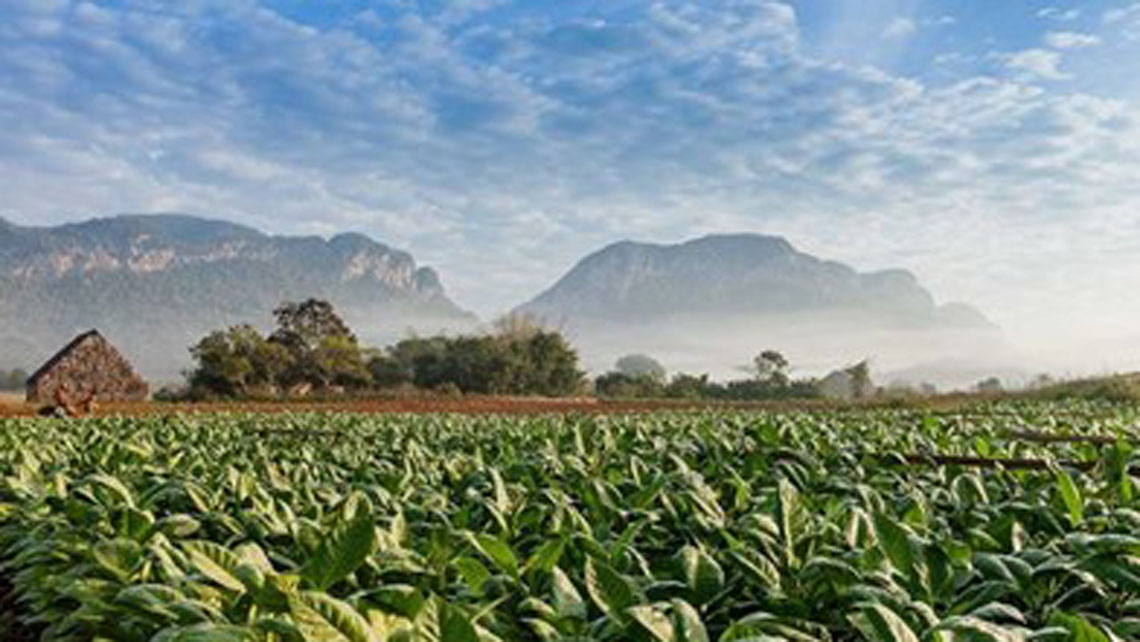 Tobacco fields in the beautiful Viñales Valley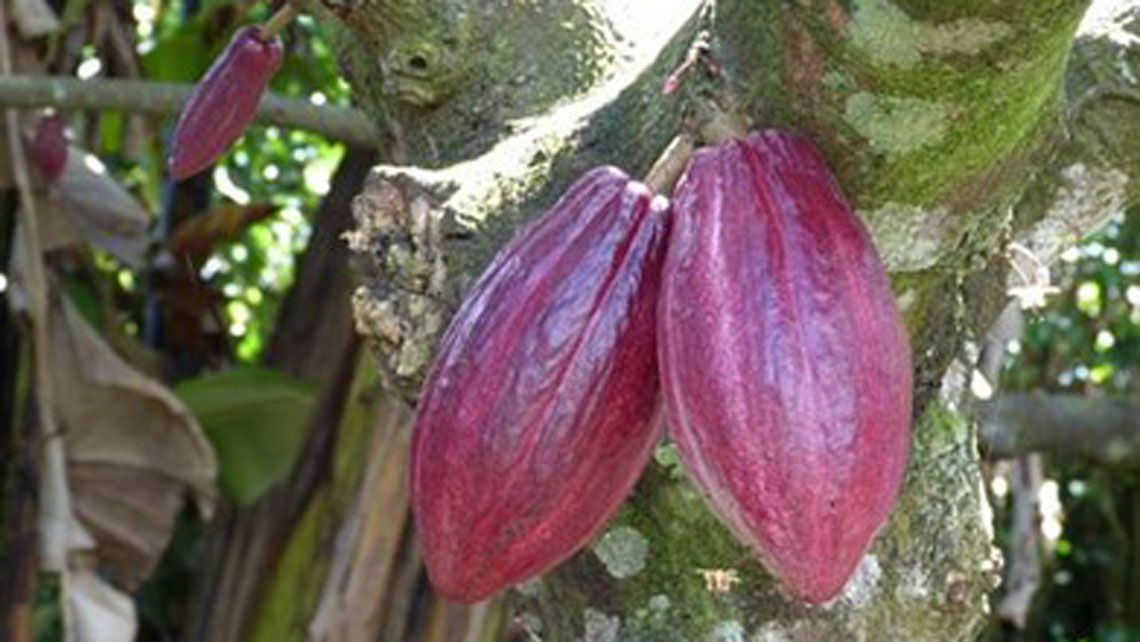 Cocoa fruits on the tree
A UNESCO World Heritage site, the beautiful Valley of Viñales is just a 3-hour drive from Havana. Discover the secret to a perfect cigar at the Casa del Veguero tobacco plantation, where you can gain an insight into the fascinating production process of tobacco. Visit the farm's drying houses and watch as the torcedores dexterously roll masses of tobacco leaves. Pair up this experience with a visit to La Fortuna for a chocolate rainforest tour, and learn about the ancient history and cultural importance of the cacao tree in Costa Rica. Delve deep into the chocolate-making process and taste the rich flavours of Costa Rica's organically produced delectables.
Sail the Caribbean Sea & Cruise the Coastal Rainforest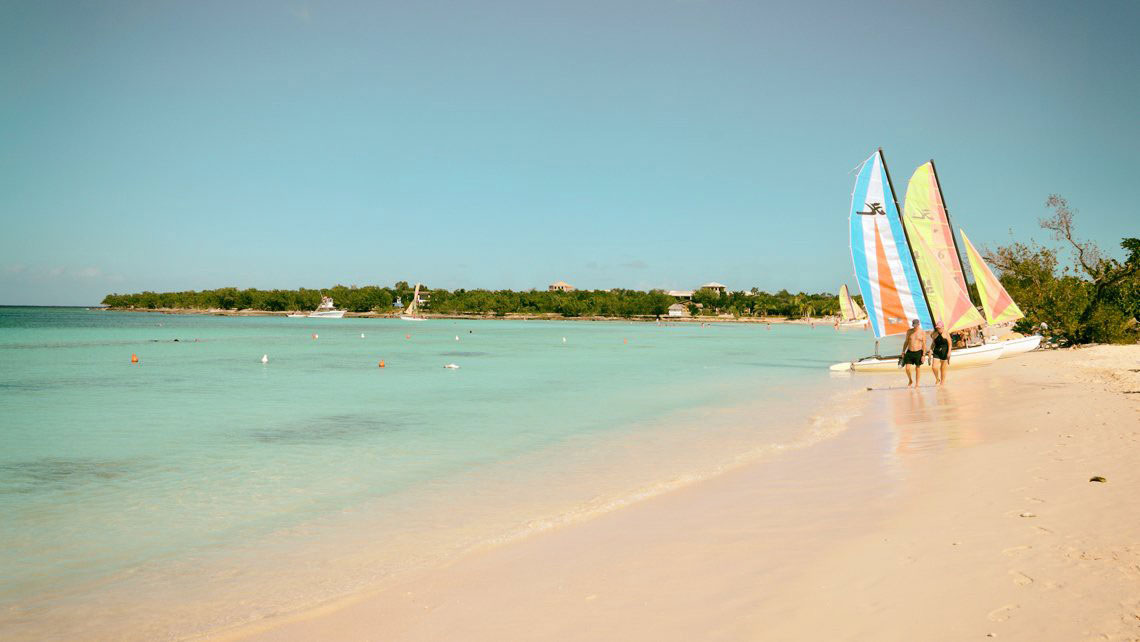 Beautiful Cuban beach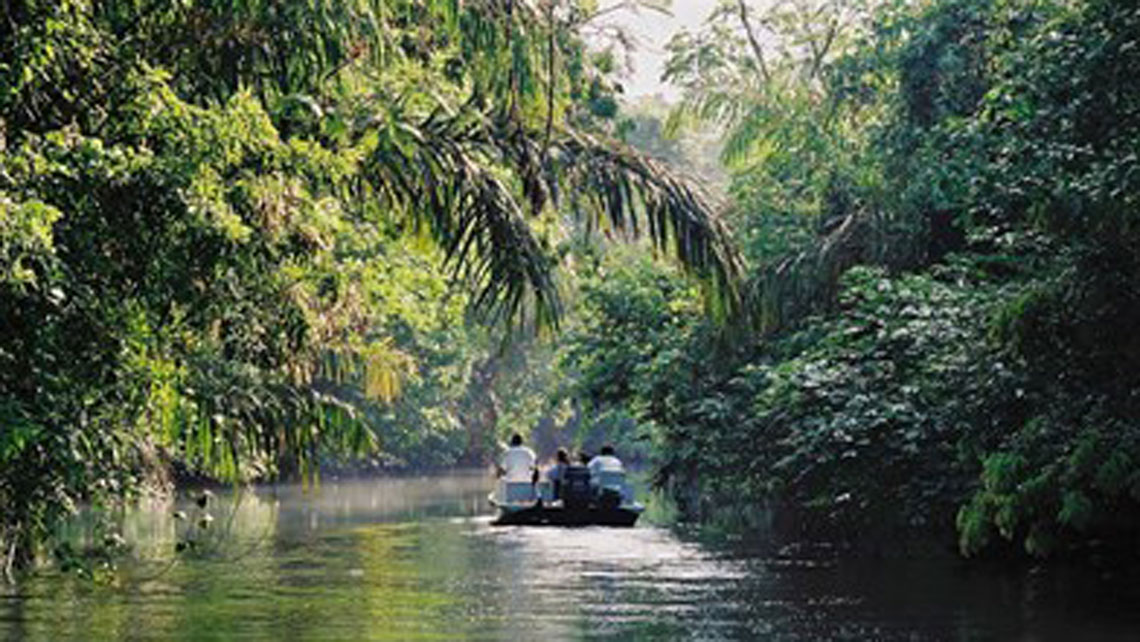 Tortuguera National Park
Whether you're staying at the paradisiacal key of Cayo Santa Maria, or the beach peninsula of Varadero, most hotels offer the opportunity to sail by catamaran into the crystal clear waters of the Caribbean Sea. Combine this unforgettable experience with an Indiana Jones-style boat tour of Tortuguera National Park. A network of canals, lagoons and swamps, the waters of La Tortuguera are home to the endangered sea turtle, as well as caimans, sea cows and freshwater fish.
Marvel at Cuba's Vintage Rides & Glimpse Costa Rica's Exotic Critters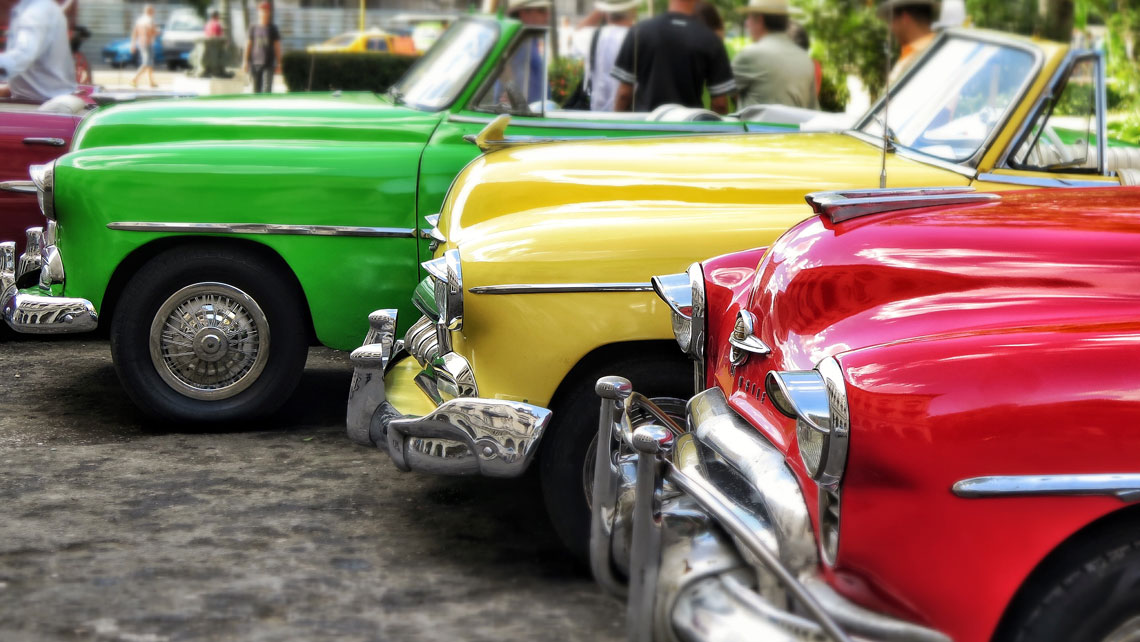 Old American cars in a row on Havana street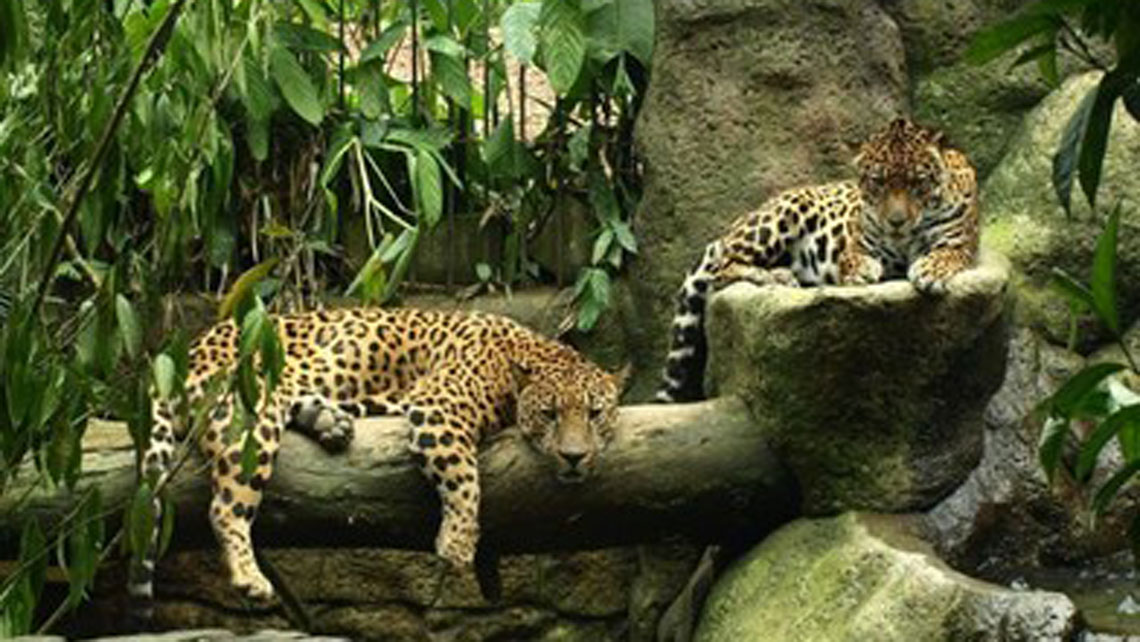 Costa Rica exotic wildlife
Pink Chevys, yellow Ford Falcons and red Soviet Ladas. Cuba's range of colourful vintage cars just about matches the biodiversity of Costa Rica's exceptional wildlife. Why not combine some car-spotting in Cuba with bird-watching in Costa Rica? Book a tour of Havana in an Old American Car (preferably a convertible!) and ride through Arenal Volcano National Park by horse, looking out for sloths, jaguars and white headed capcuhins (i.e. Ross' monkey from Friends).
Dine With a View of the Capitolio & Swim Overlooking the Arenal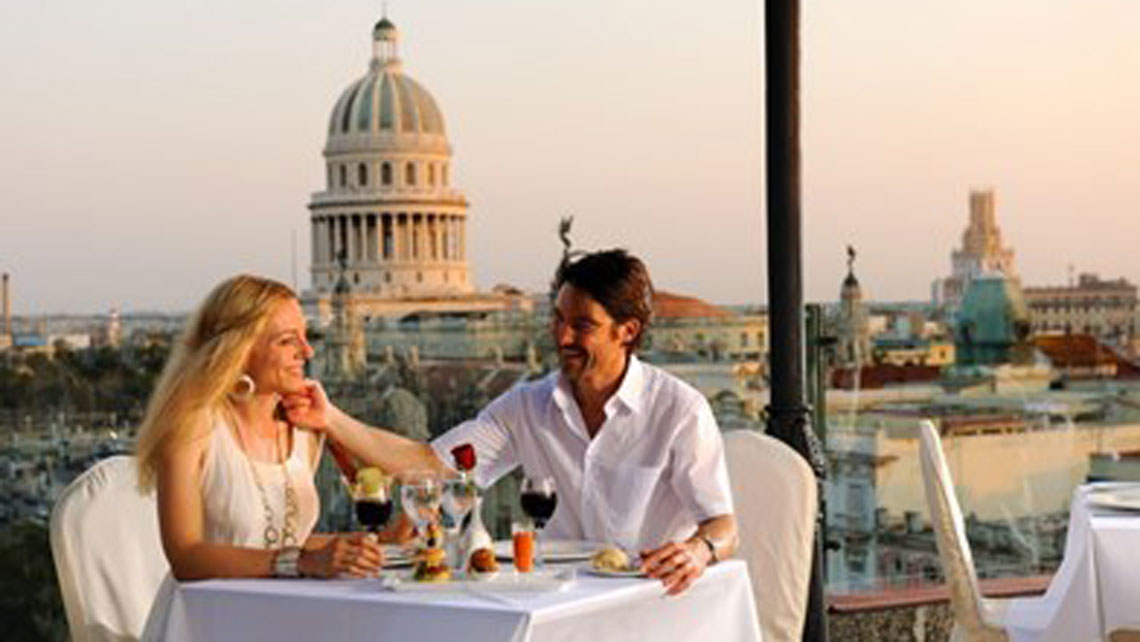 A couple dining on a rooftop with panoramic views of Havana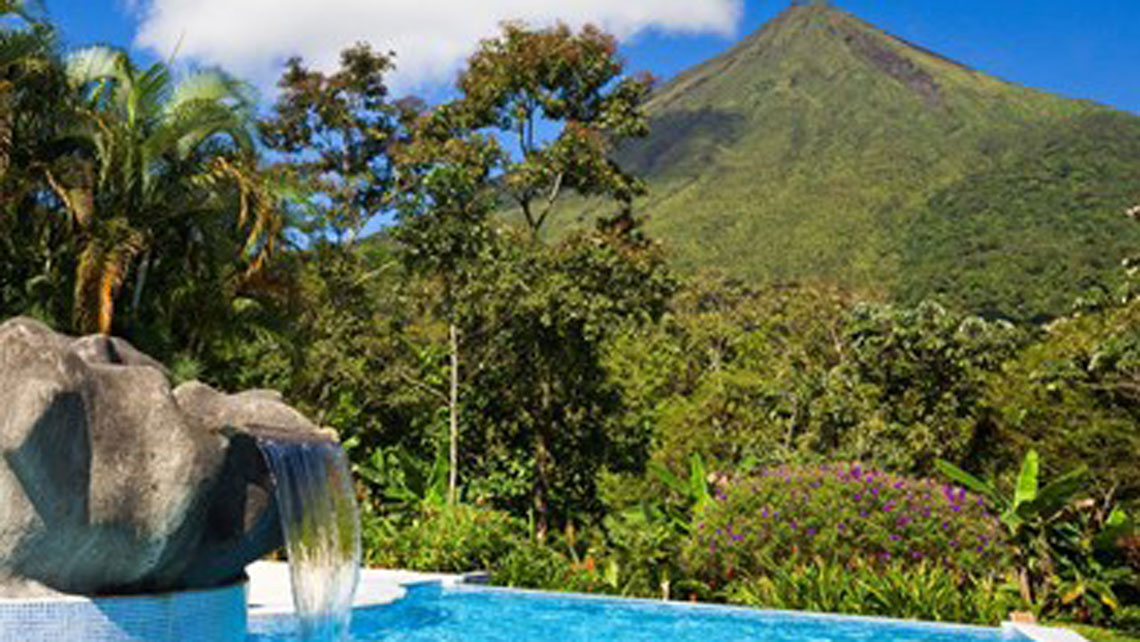 Almighty view of Arenal Volcano
Both Cuba and Costa Rica have some spectacular accommodation options on offer. Those looking to stay in Havana will find a range of glamorous hotels in the Old Quarter with singular views, such as the Iberostar Parque Central (below), where you can dine overlooking the magnificent Capitolio. Cuba is also known for its extensive offer of charming casas particulares (private homestays), which allow a unique glimpse into Cuban life and an unmissible opportunity to support locals. Costa Rica's accommodation provides the perfect contrast, with a of range sleek and elegant hotels, and a number of beautiful eco-friendly lodges set against scenic backgrounds. The Arenal Manoa, for example, offers a truly unique accomodation experience with its volcano-facing outdoor pool & wetbar.
Embrace the Spirit of Cuba Libre & Learn to Live the Pura Vida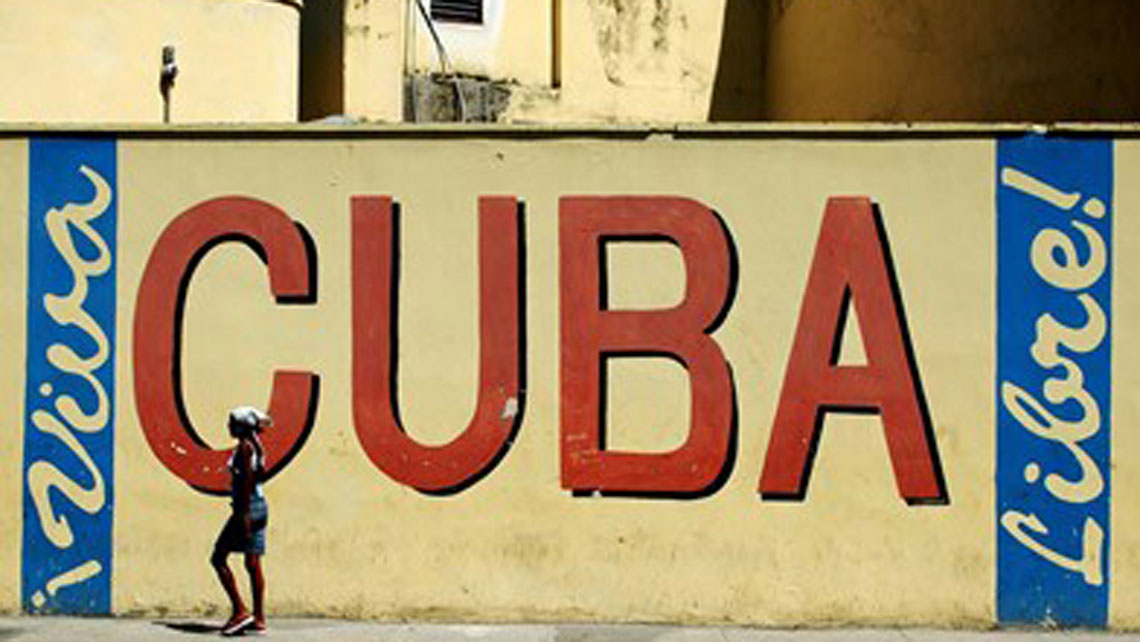 Cuba historical slogan: Cuba Libre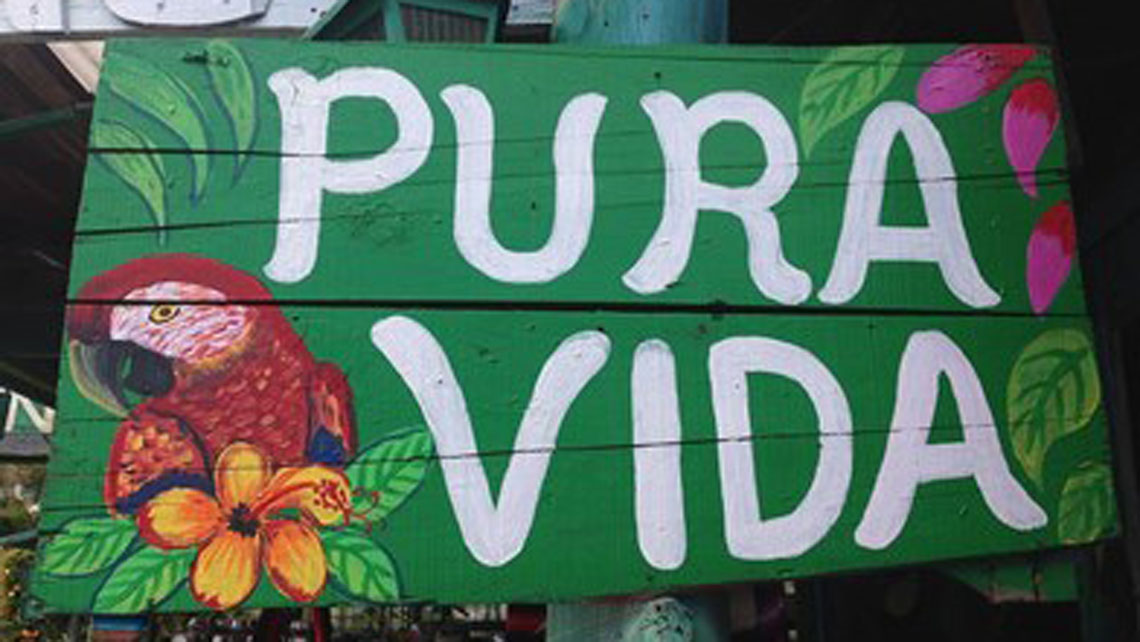 Costa Rica's versatile catchphrase Pura Vida
Embrace the distinct national slogans that represent the essence of Costa Rica and the spirit of Cuba. Costa Rica's versatile catchphrase, "pura vida" (which translates as "pure life"), encapsulates the happy-go-lucky attitude of Costa Ricans, an eternally optimistic people who were voted the happiest country in the world in 2016. Greeting each other with this phrase since the 1970s, Costa Ricans exclaim pura vida as a means of expressing happiness, gratitude and satisfaction. Synonymous with "Hakuna Matata" and "Carpe Diem", pura vida is best described as a philosophy - one that visitors are quick to espouse as they unwind to the relaxed rhythms of Costa Rican life!
Plastered across the crumbling walls of Cuba's cities in vivid strokes of colour, ¡Viva Cuba Libre! ("Long Live Free Cuba!") is a historical slogan from the 19th century Wars of Independence, which has since been appropriated across all ends of the Cuban political spectrum. In the 19th-century it was invoked as a rallying cry against the colonial rule of the Spanish. Later in the 1950s, the Cuban revolutionaries adopted the slogan as they fought in the name of a "second independence". In present-day communist Cuba, ¡Viva Cuba Libre! represents the struggle against Western imperialism. But for exiles in Miami and beyond, the slogan symbolises an altogether different political struggle . Despite its versatility in political meaning, the ubiquitous phrase is testament to the fighting spirit of the Cuban people, throughout their history and across their political borders. More significantly, however, Cuba Libre is the name given to the island's signature rum & coke cocktail. So grab a Cuba Libre and sit back to enjoy the pura vida!
Cuba and beyond Holiday with CubaDirect
If you're feeling seduced by the beauty of Costa Rica and the enchantment of Cuba, then why not take a look at our new Havana and Costa Rica Tour. Our travel consultants will be able to tailor this tour to your taste, so you can design the ultimate Cuba & Costa Rica experience.