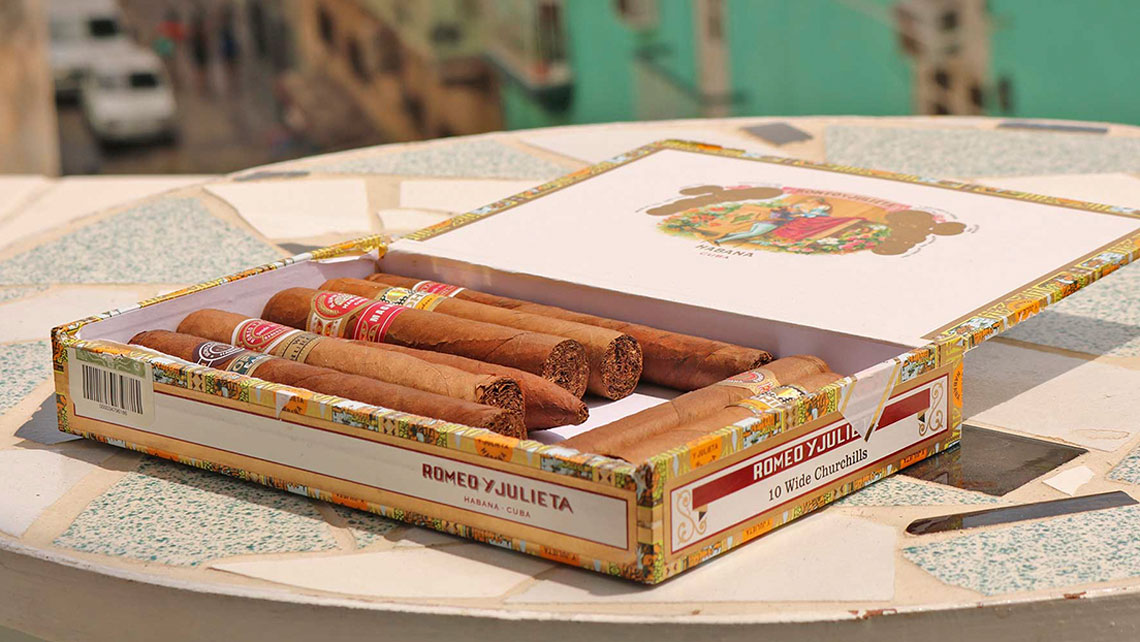 Every February Havana welcomes hundreds of cigar aficionados from all over the world who descend on the city, eager to enjoy fine hand-rolled Habanos (premium Cuban cigars) and share their passion for a culture deeply rooted in Cuba's identity as a nation. The Habanos Festival is one of the most important events in the island's calendar. Learn more about Cuban cigars and their link to one of the United Kingdom's most famous sons, Winston Churchill.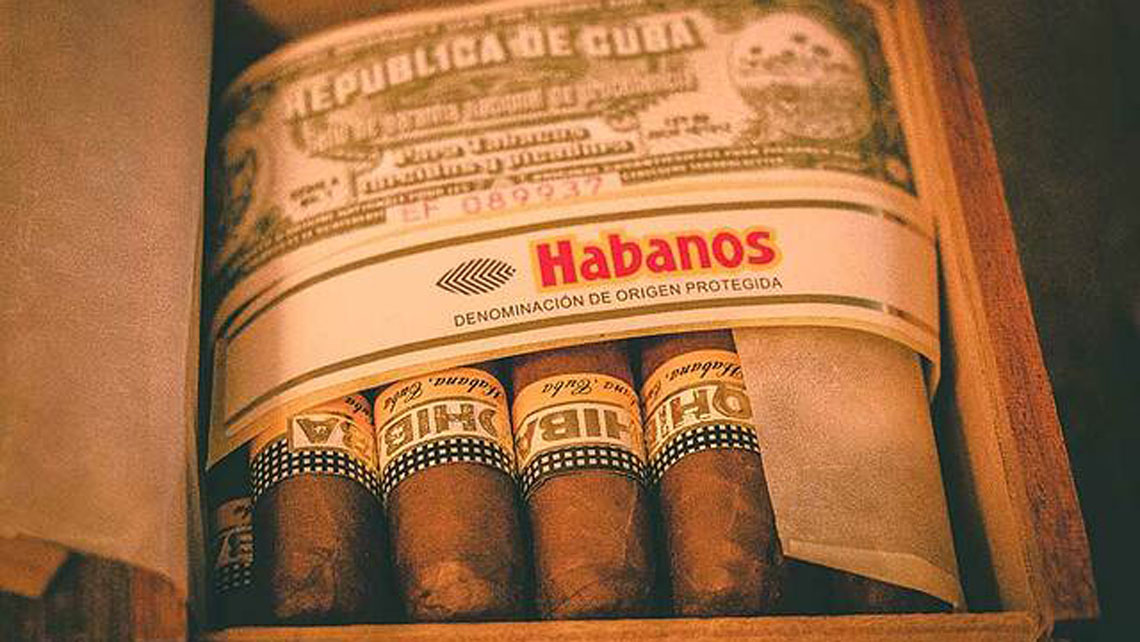 A box of Cohiba cigars with their official Habanos Denomination of Origin paperwork.
Former Cuban President Fidel Castro stated that Habanos are not merely cigars but the island's best ambassadors. The term Habano is used to describe Cuba's finest 27 premium cigar brands, manufactured to exacting standards and holders of Protected Denomination of Origin status. Famed for their rich flavour and aroma, Habanos have fans all over the world but perhaps their most famous devotee is Sir Winston Churchill who was rarely seen without one. Apparently, he established a taste for Habanos on a trip to Cuba in 1895 when he was just 21. He travelled to Havana to observe the War of Independence and joined the Spanish troops attempting to supress independence fighters. A Habano brand, Romeo y Julieta, named one of their most famous cigars after the British politician. Around 400 Churchill cigars were used in the filming of British WW2 film The Darkest Hour, costing almost £15,000!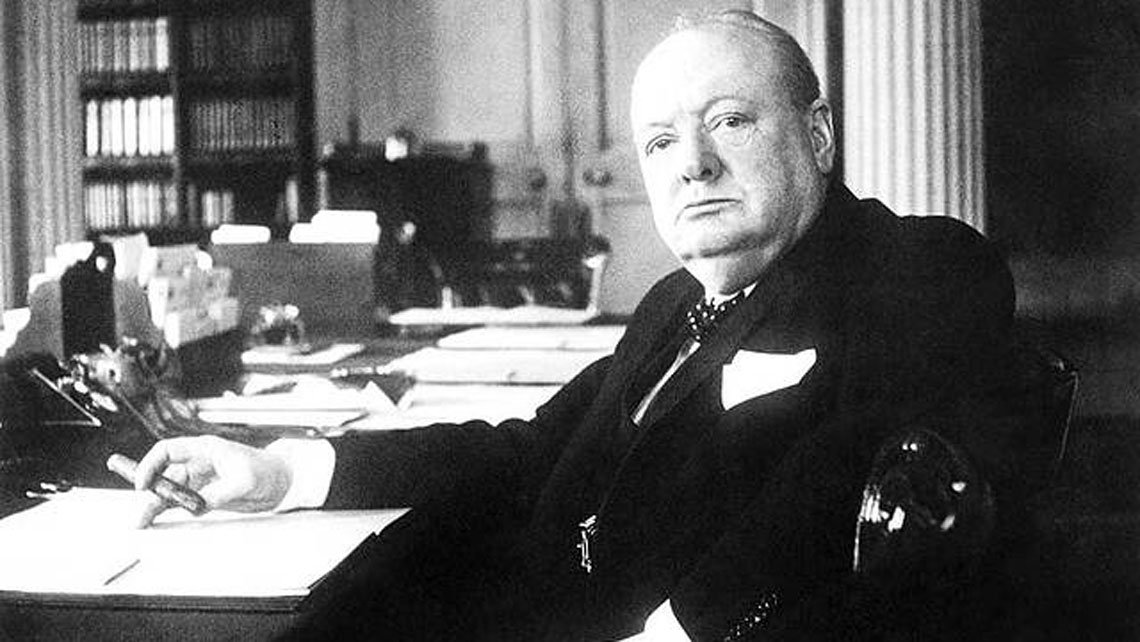 "Cuba will always be on my lips" - Winston Churchill.
What is the secret behind the success of Habanos?
The history of tobacco smoking in Cuba stretches back many hundreds, potentially thousands, of years. Christopher Columbus reported that Cuba's indigenous people, the Taínos, smoked a primitive form of cigar. However, it wasn't until the 19th century that tobacco became one of Cuba's most important industries. The Pinar del Río region is where the finest cigars are produced. It is almost as if this green corner in the westernmost part of Cuba was specifically designed for growing tobacco, boasting the perfect soil as well an optimum climate. These factors, combined with ancient knowledge and time-honoured growing traditions, create the sublime aroma, taste and texture of a Habano.
Read more about Cuba's cigar mecca in our blog about 48 Hours in Viñales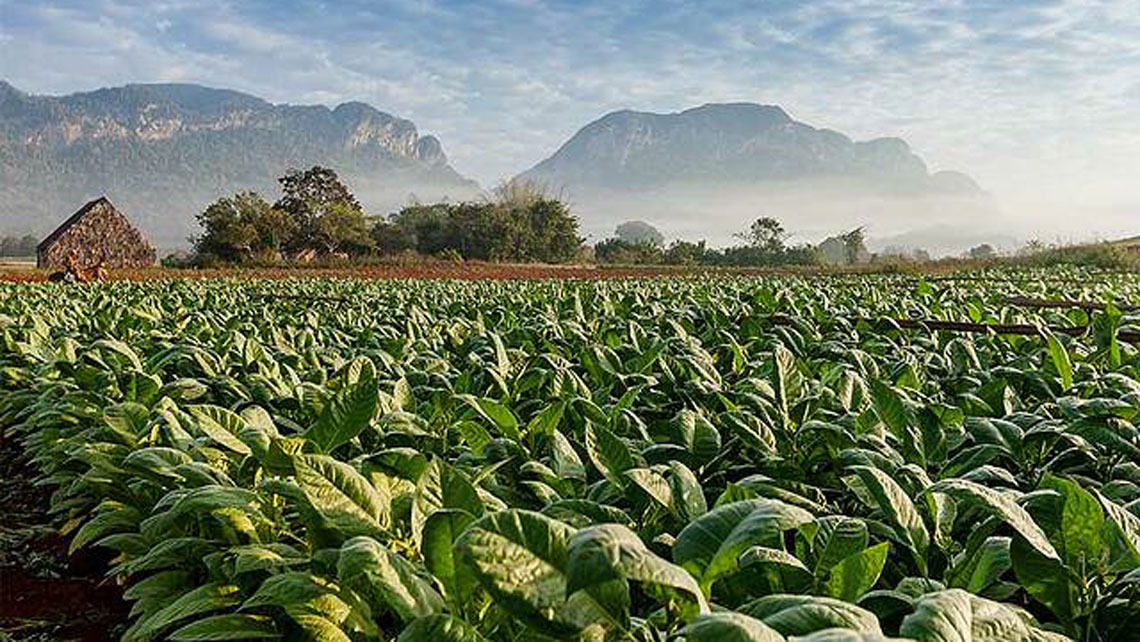 Tobacco plants growing on a farm in Viñales..
Follow the tobacco trail
There are plenty of opportunities to explore Cuba's tobacco heritage outside the festival. The UNESCO World Heritage Site of the Valley of Viñales, in Pinar del Río, is not only one of Cuba's most beautiful landscapes but plays host to some of the country's best and most traditional tobacco farms, many of which welcome visitors. You can explore the fields, drying house and watch a cigar-rolling demonstration, learning about the classification of different leaves based on their size, colour and quality, and even buy a few to smoke or take home.
Read more travel tips in our blog Where to Stay in Cuba: Our Favourite High End Picks
If reading this article has piqued your interest in Cuba's tobacco heritage, why not check out our specialised Cuban Cigar Trail holiday or visit Viñales as part of a Multi-centre Tour? Include any of these suggestions into your dreamed holidays: simply call us or use our Contact Us form and we'll get back to you with tailor-made options in no time.