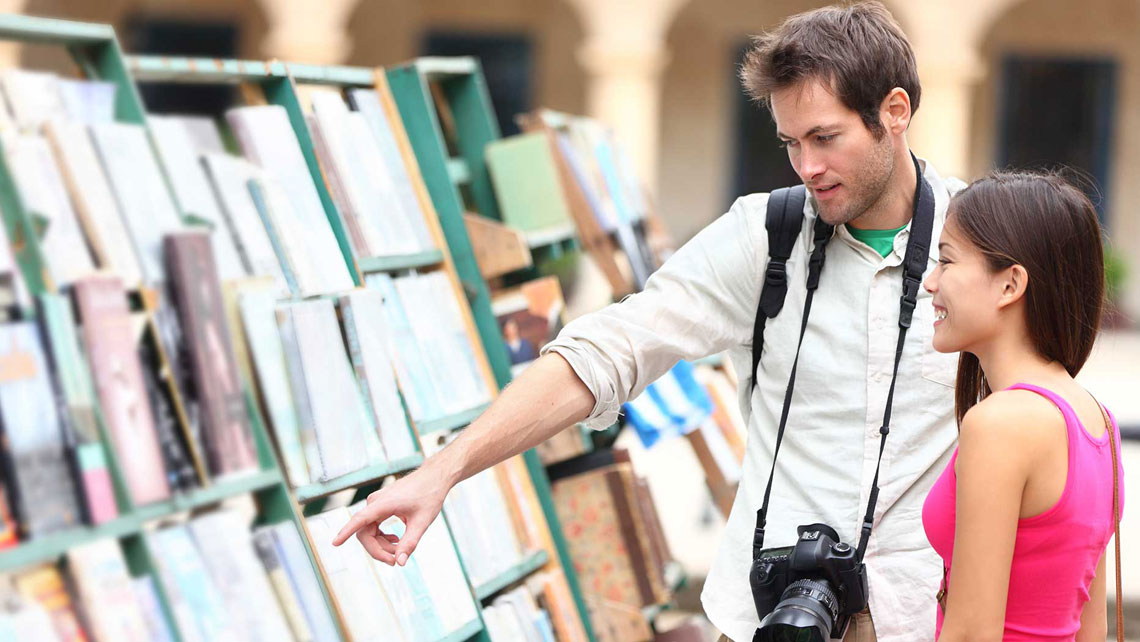 With the motto leer es crecer (reading is growing), Cuba's International Book Fair takes place every February. The Cuban publishing industry's largest annual event transforms the usually-deserted La Cabaña fortress into a huge book market, selling new and old titles of all genres. Attracting publishing companies, book-lovers and curious tourists alike, the fair also includes book presentations, award ceremonies and musical concerts at night. Havana hosts the event for 10 days before it travels to other cities across the island, ending four months later and almost 500-miles away in Santiago de Cuba.
Here we answer all your questions about one of the book-loving island's biggest cultural events.
Where does Cuba's love of literature stem from?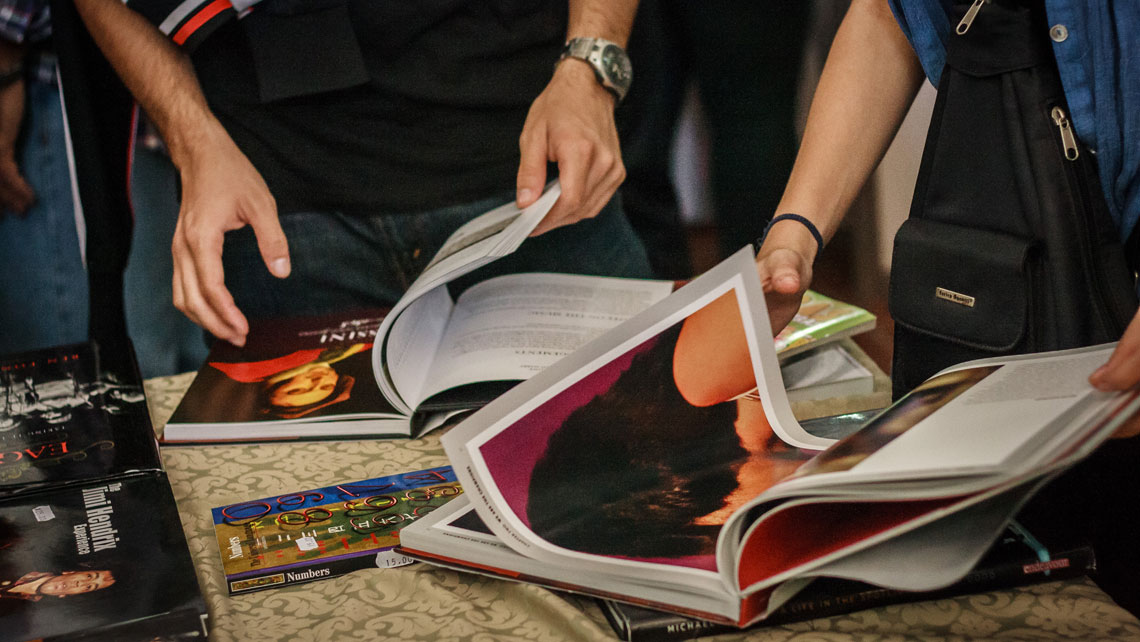 In 1959, Cuba's triumphant revolutionary government paid homage to a famous maxim of Cuban poet and national hero José Martí, that "to be cultured is the only way to be free". They founded the National Printing House and began publishing materials to be used used in the Cuban Literacy Campaign. The year-long programme, which mobilised over 150,000 volunteers, was established to promote literacy in Cuba and succeeded in raising levels from 60 to 96 per cent (now 99.7). The first novel released was Miguel de Cervantes' Don Quijote, with illustrations by none other than Gustavo Doré and Pablo Picasso. Numerous classics were re-released and sold at state-subsided prices. Almost sixty years later, many Cuban families still treasure timeworn versions of Jules Verne's Twenty Thousand Leagues Under the Sea, Emilio Salgari's The Black Corsair and any Agatha Christie sequels published as part of the campaign.
Where is the fair held?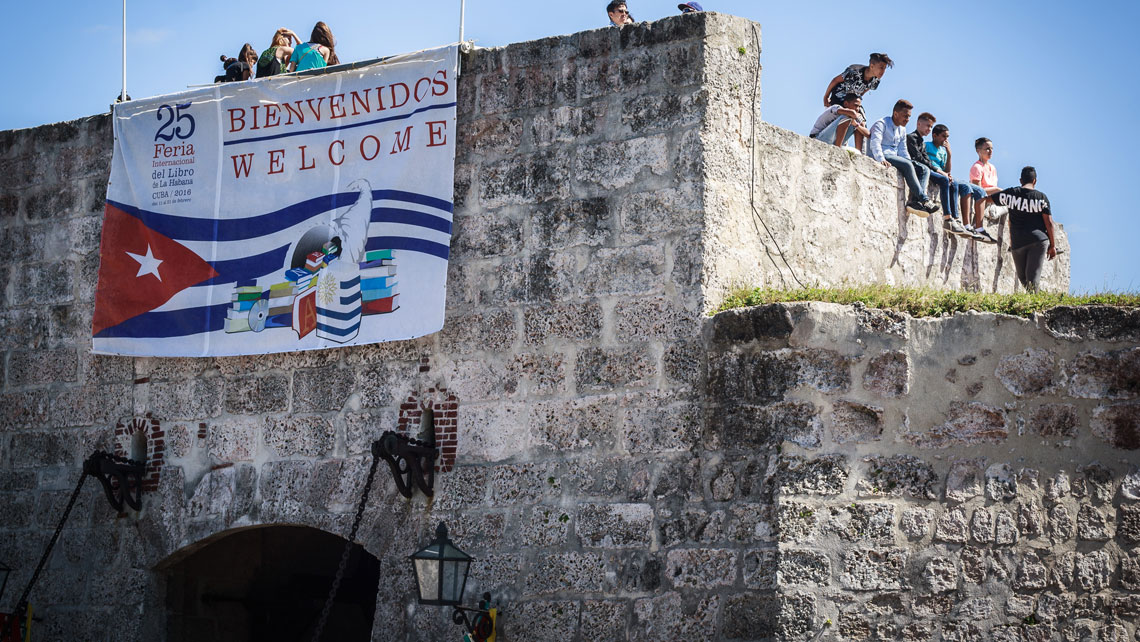 San Carlos de la Cabaña Fortress and Morro Castle, an 18th-century military complex overlooking the harbour, serve as the nucleus of the event. Pabellón Cuba, in the heart of Havana's Vedado district, is also a major venue. Up to 22 venues are expected to host Book Fair events this year, and that's only in Havana.
Why is the fair so popular?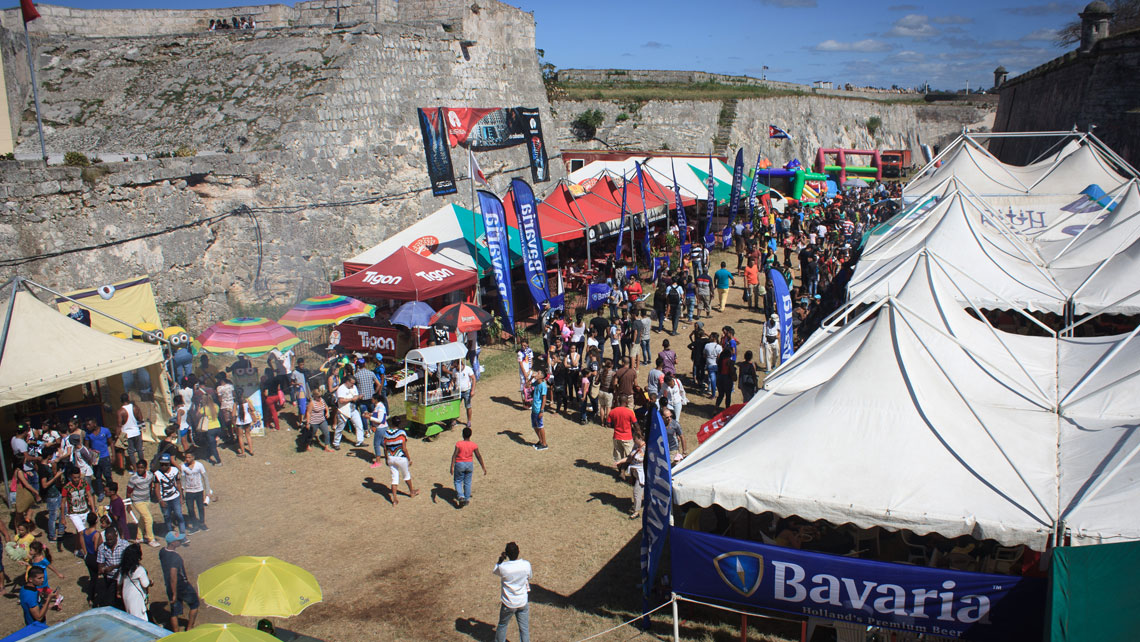 The fair ranks amongst one of Cuba's most popular cultural events, partly for its accessibility to ordinary Cubans. Tickets are reasonably priced compared to other big cultural events in the country (for tourists, $3.00 Cuban Convertible Pesos – around £2.15 ) as are the books, which cover a wide variety of genres, including some English-language books. As well as La Cabaña, the event takes place in several open-air plazas and parks around the city, drawing the attention of passing bibliophiles.
With Cuba being a not-so-digitalised country, printed books are relied on for information and amusement, particularly by children. You'll find a lot of families clutching magazines, school books, calendars and some classics too (which cost the low sum of £0.35 - £2 in Cuba, with prices fixed by the state).
Even those who usually shy away from books can't help but to enjoy the lively ambience of the fair, dotted with artisan vendors, music concerts and street-food kiosks.
Sounds great! How do I attend?
Tickets are available at public bookstores before and during the fair, but it's okay to just show up at La Cabaña or Pabellón Cuba and buy them on the door. Please be prepared for a long queue during peak hours, such as 10am when the fair opens and around 1pm as many working people take half a day off to attend.
Read more about Cuba travel tips in our blogs Travelling to Cuba: Your Questions Answered
Anything else I should know?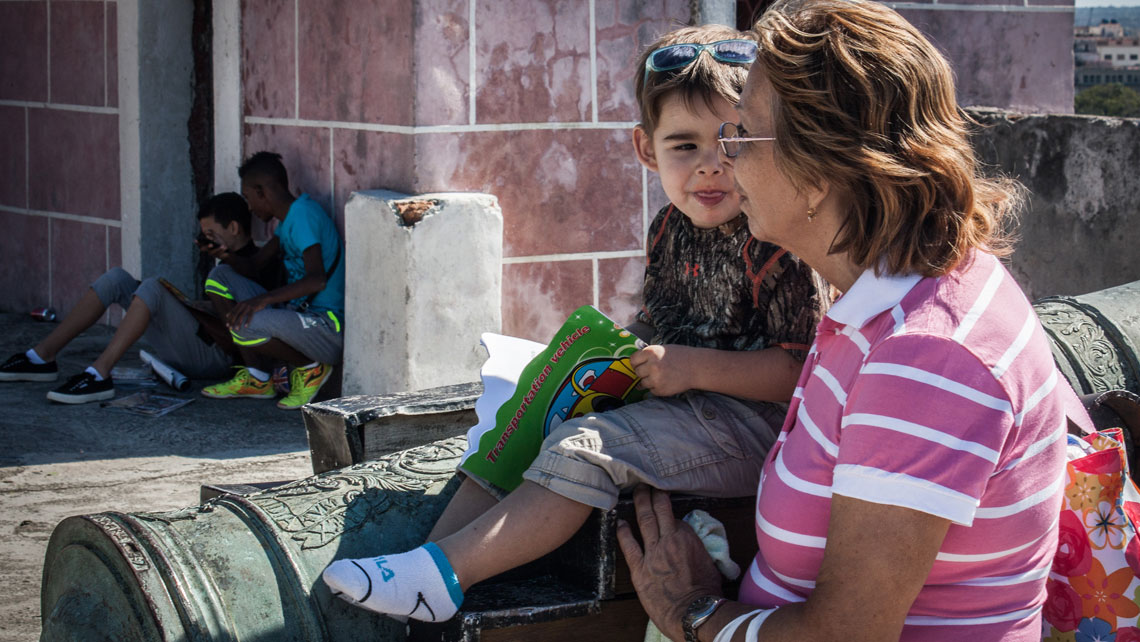 Here's a fun fact: the best-selling book in the history of the fair is Había Una Vez (Once Upon a Time), a selection of children's literature hits including fables, poems and stories. The book is republished every year and sells out, without fail, on the first day of the event.
Cuba plays host to a lively calendar of events all year round. To start planning your trip, please get in touch using our Contact Us form or call to chat with a Cuba expert straight away.