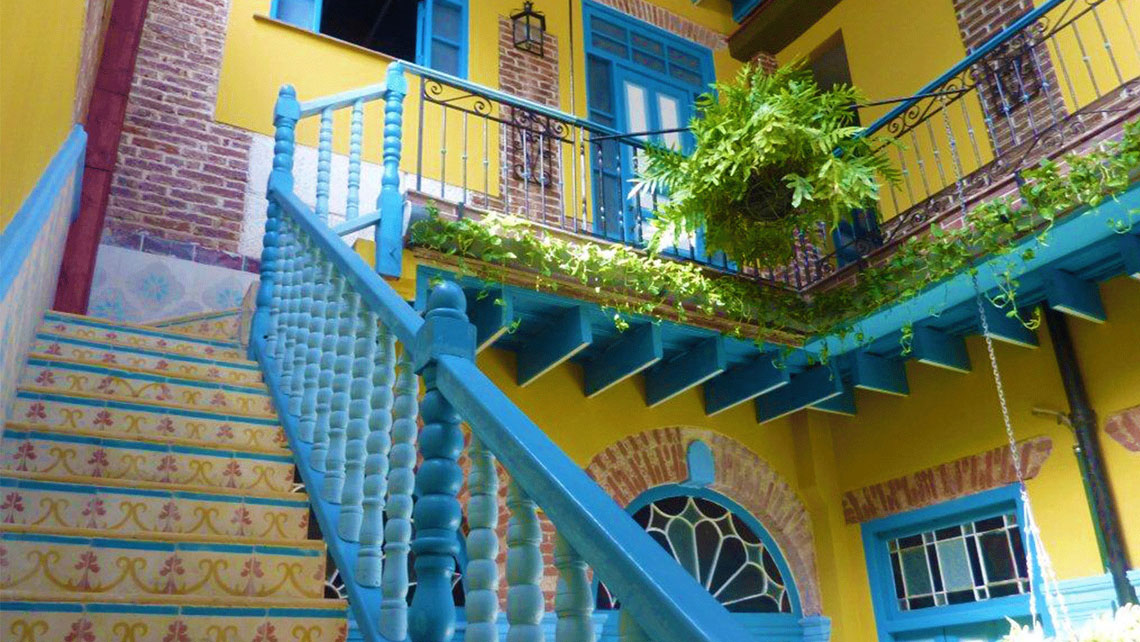 If you're looking to experience Cuba like a local, enjoying authentic adventures informed by insider knowledge, then you'll want to book yourself into a casa particular (private homestay) ASAP. Cuba Direct has long been a champion of this kind of accommodation, recognising the many unique and immersive opportunities that they offer travellers as well as the positive impact they have on the ordinary Cuban families who run them. They offer excellent value; in fact 30 out of the Top 50 Best Value Hotels in Cuba are casas particulares according to the popular reviews website TripAdvisor. It comes as no surprise when you consider the casas' enviable locations, authentic dining options and the wealth of tips and information the local hosts provide.
Here we outline just what a casa particular is and what makes them so special, giving our top 5 reasons why you should consider one for your Cuba holiday.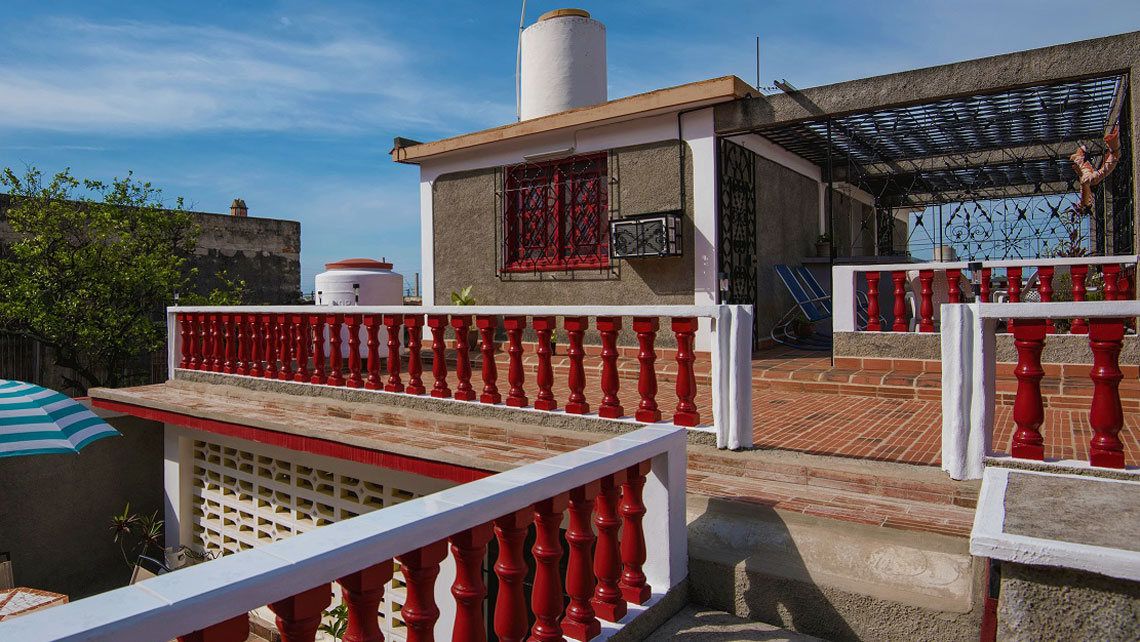 What is a casa particular?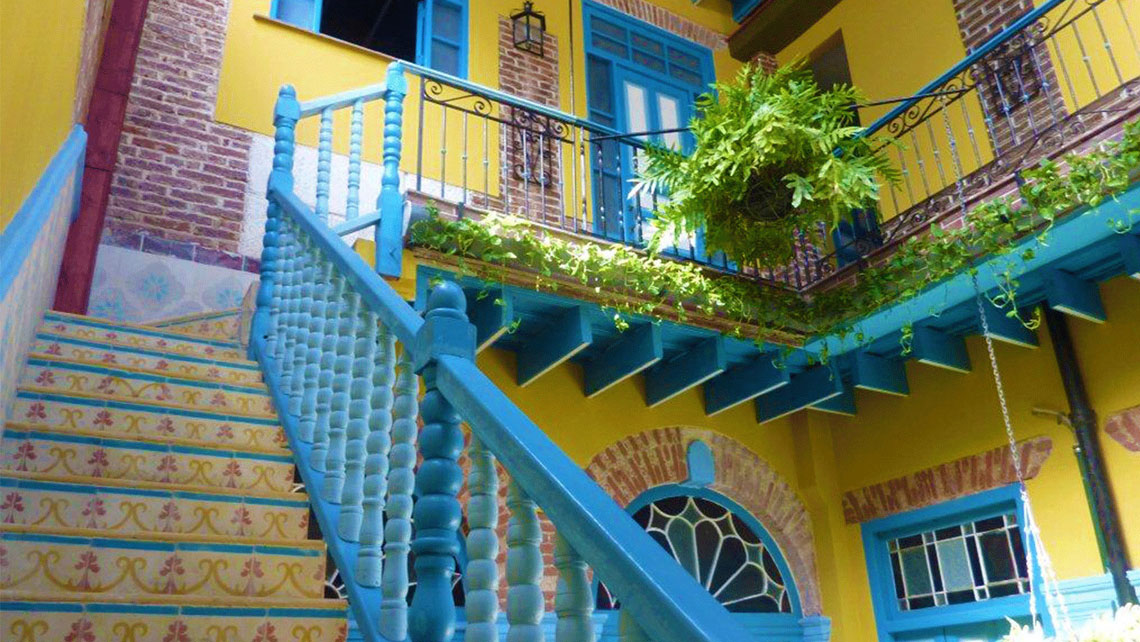 In 1997, the Cuban government began allowing Cubans to rent out rooms in the houses or apartments to tourists, and the casa particular was born. Prior to this, all accommodation on the island was owned by the state and ordinary Cubans benefitted very little from the nation's burgeoning tourism industry. Today, visitors can choose from a huge rage of casas, ranging from family farms to slick city apartments. Most often, the owners live in the property, hiring out just a couple of rooms, providing a superb opportunity to learn more about the everyday life of Cubans, however, many casas have grown to resemble small boutique hotels. Those seeking more privacy can find whole houses or apartments available to rent.
Why should you stay in one?
Hosts are the best source of truly local knowledge

Staying in a homestay provides lots of opportunities to interact with locals, and Cubans are known to be naturally extroverted people. Guests can chat with the owners who are often eager to provide insights on Cuban culture, as well as give recommendations and tips about staying in their country. Ask your host about the best museums, restaurants, trendiest places and events – they'll be more than happy to help you discover their city. You may even be treated to a history lesson as some of the homes – especially those in historic cities, such as Old Havana, Trinidad, or Camaguey – are centuries-old buildings, the result of years of painstaking restoration, bringing back their original splendour from colonial times. The fantastic stories behind a casa is often its owner's favourite topic of conversation.

Read also 10 Reasons You Have to Visit Trinidad

Casas particulares allow you to venture off-the-beaten path

Ever since the strict regulations on private accommodation rentals were relaxed, around 10 years ago, an increasing number of Cuban families have begun renting out a part (or the entirety) of their homes. Initially, this was isolated to the country's most-visited cities, such as Havana, Viñales, and Trinidad but soon nearly all of the cities and towns with even a small number of annual visitors seized on this additional source of income and began renting out rooms. Those looking to explore Cuba's less-visited corners will find casas particulares to be a godsend, allowing you travel pretty much anywhere across the island. Casas are in places where state-run hotels haven't even been planned yet. They often offer superb location, usually a stone's throw away from the city or town's main attractions.

Read also Havana's Top 10 Museums: From Well-Known Palaces to Quirky Collections

The home-cooked meals are excellent!

What a better way to understand a country's culture than through its gastronomical heritage? Cuban abuelas (grandmothers) will go out of their way to make you feel at home and sampling their special (usually secret) recipes is one of the highlights of any trip to Cuba. Most casas (outside of Havana) offer a basic but tasty menu of Cuban delights. A home-cooked meal is usually made up of white rice and black beans, roasted pork meat, fried plantains and veggies. Seafood is also well-loved, especially in maritime cities such as Cienfuegos and Matanzas. Make sure you book a meal at your casa, and feel free to ask about the ingredients needed for a truly Cuban dish.

Learn more about this topic in our blog about Unmissable Drinks & Dishes in Cuba

It's a home away from home

Indian novelist Anita Desai wrote that "wherever you go becomes a part of you somehow", and this is exactly what happens when you are a guest in a family home. Every new experience will not only become part of your travel diary but your arsenal of life experiences and knowledge about the world. While you won't be expected to spend all your time with your hosts, and will be afforded as much privacy as you like, don't miss a chance to spend some valuable time with them, sharing cultures and stories. If you are travelling with children or teens, Cuba homestays are the perfect accommodation; they offer safety, family warmth, and usually other kids either in the house or on the neighbouring casas will make amazing co-hosts.

Read more about Cuba with Kids: How to Make the Most of Your Trip

You will be supporting the local community

We all have a role to play in striving for a global culture of sustainable tourism. Staying in a private home not only provides a unique opportunity to understand just how a country's people live, but most importantly supports the community economically, and culturally! Renting to foreigners helps supplement the low incomes that are endemic to Cuba, providing many ordinary Cuban families with a vital additional source of income. Don't just see the world, make it better. We encourage all travellers to travel consciously, aware of the footprints you leave on your journey ;)
Read more about local experiences in our blog 5 Ways To Travel Cuba Like a Local
Looking for more inspiration? Subscribe to our newsletter for more travel tips or fill in our free quote form to start designing your Cuba holiday. Want to know more about staying on a Cuban casa particular? Give us a call and your dedicated Cuba specialist will use their in-depth knowledge of Cuba to help you design a bespoke multicentre itinerary tailored to you.