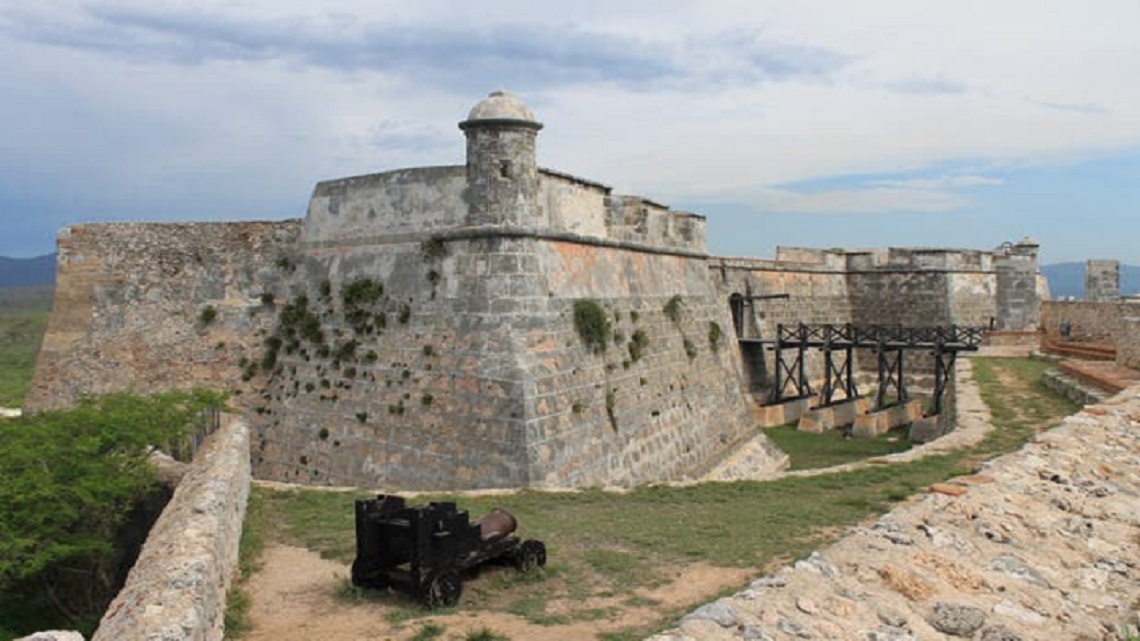 Cuba is home to a staggering nine UNESCO World Heritage Sites, the fifth-highest number in Latin America. For its small size, Cuba is punching above its weight, only being beaten by much bigger countries like Brazil and Mexico. A trip to Cuba, then, is not only an opportunity to get some sun and relaxation but also to experience some of the world's most amazing treasures.
What are UNESCO World Heritage Sites in Cuba?
The nine sites in Cuba are distributed across the island, seven of them were chosen for their cultural significance, two more for their natural significance. Here is a summary of the nine sites:
Old Havana and its Fortifications

Unsurprisingly, the eclectic architecture of Old Havana along with the fortifications that protected the city for centuries are counted together as one of the nine sites. In fact, this was the first Cuban location to be inscribed on the UNESCO list back in 1982, shortly after the country joined the convention. As well as having famous energy and ambience, Old Havana is also home to some stunning buildings, such as Havana Cathedral and the Grand Theatre of Havana. As for the fortifications, they are all worth a visit in their own right, and crossing over Havana Bay to Parque Morro-Cabaña is a great way to see a different side to the city.

Viñales Valley

Viñales Valley was designated as a UNESCO World Heritage Site in part due to the uniqueness of the natural landscape but mainly due to the farming methods that are used in the region. To this day traditional agricultural techniques are still in full force across the valley, with horses, ploughs and human hands still doing much of the work. Viñales has been growing in popularity in recent years with tourists looking to visit nature spots, and its heritage status reflects just how special this area is considered to be. As well as the multiple things to see and do in Viñales it is also an area that offers a pleasurable experience for foodies.

Alejandro de Humboldt National Park

This park, located on the east of the island is notable for its endemic flora and fauna and its complex lithology. The park is generally considered to be one of the most important nature reserves in the Caribbean and is therefore well worth a visit if you find yourself staying in eastern Cuba. The park is home to a vast variety of plant species, including 16 which are endemic to the island. It is also home to plenty of wildlife, including different species of lizards, snails and birds. In terms of the latter, parrots are aplenty, and also with a bit of luck you might spot the world's smallest bird, known as a "bee hummingbird".

Desembarco del Granma National Park

This park is also on the east of the island and, as with Alejandro de Humboldt National Park, it has plenty of endemic flora and fauna. The park is particularly notable for its sea cliffs and limestone marine terraces. They are considered by UNESCO to constitute the world's largest and best-preserved coastal limestone terrace system. Furthermore, along with the almost miraculous fact that this random natural phenomenon exists at all, it is also notable for its visual beauty, with a range of colours and contours and different shapes making it something that seems like it was conjured up in the mind of an artist.

Castillo de San Pedro de la Roca

This 17th-century fortress is located in the eastern city of Santiago (sometimes called Santiago de Cuba). This is Cuba's second-largest city, and like Havana, it has a history that goes back many centuries. This fortress is a testament to just how important Santiago was as a port for Spanish colonialists. It is considered one of the most complete and well-preserved examples of Spanish-American military architecture.

Cienfuegos

According to UNESCO, "Cienfuegos is the first, and an outstanding example of an architectural ensemble representing the new ideas of modernity, hygiene and order in urban planning as developed in Latin America from the 19th century." Cienfuegos is the only city in Cuba that was founded predominantly by French settlers, and its harmonious historic centre is why it has earned the nickname the "Pearl of the South". Visitors are also drawn to Cienfuegos as it makes a good base to explore many other exciting things in the area, such as the beautiful coastline or botanical gardens that are home to over two thousand plant species.

Camaguey

Whereas the layout for Cienfuegos has its roots in the early 1800s, Camaguey can boast that parts of its street layout date back as far as the 1500s. Buildings are a mishmash from different ages, but irregular alleyways and streets go back to plans as far as 500 years when the city was founded. One of the reasons for the labyrinth of streets is thought to be as a way of befuddling marauding pirates. Nowadays this means it is a great place for an atmospheric wander and to admire the different architectural styles, whether it be the numerous churches or the ubiquitous balconies.

Trinidad and the Valle de los Ingenios

Whereas Cienfuegos and Camaguey received their status purely as cities, Trinidad's UNESCO status is combined with the neighbouring "Valle de los Ingenios" (Valley of the Sugar Mills), three connected valleys that have various buildings of historic importance that are remarkably still standing. These include several "barracones", the barracks where slaves used to be housed until the latter part of the 19th century. As for the city of Trinidad, it is considered to be one of the best-preserved cities in the Caribbean. Founded over 500 years ago, much of Trinidad was built in tandem with the rise of the sugar industry in the 18th and 19th century, making a combined trip to Trinidad and the Valle de los Ingenios an apt way to glimpse into a vital part of Cuba's history.

Archaeological Landscape of the First Coffee Plantations in the South-East of Cuba

The title here is rather self-explanatory, there are some intact remnants of 19th and early 20th-century coffee cultivation practices. This passed two important criteria for UNESCO, namely that it exhibits an important interchange in human development and is an outstanding physical example of this history. If you manage to pay this spot a visit, you can see everything from the mill that was used to process the beans to the chains that were used to tie up slaves.

Coffee played an important role in Cuba's history and the country still grows a lot of coffee, much of which is only sold on the island, making it a great gift to take back with you.