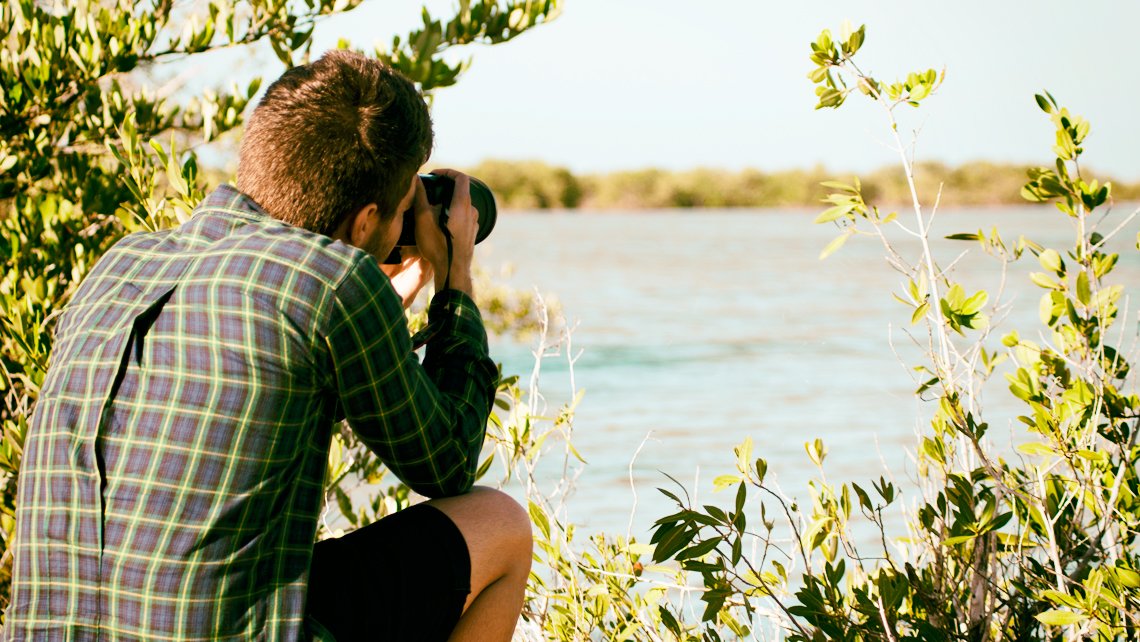 Last week I wrote about Cuba's nine magnificent UNESCO World Heritage Sites, all of which are well worth a visit and are very special to the country. But these are not the only places in Cuba to have considerable cultural and historical importance. In fact, there are currently three more sites that have been placed on the "Tentative List" for UNESCO to consider becoming World Heritage Sites. In this article I will briefly explore the three places that are on this list, all of which have a strong claim to become UNESCO World Heritage Sites, but for completely different reasons.
The Zapata Swamp (Ciénaga de Zapata)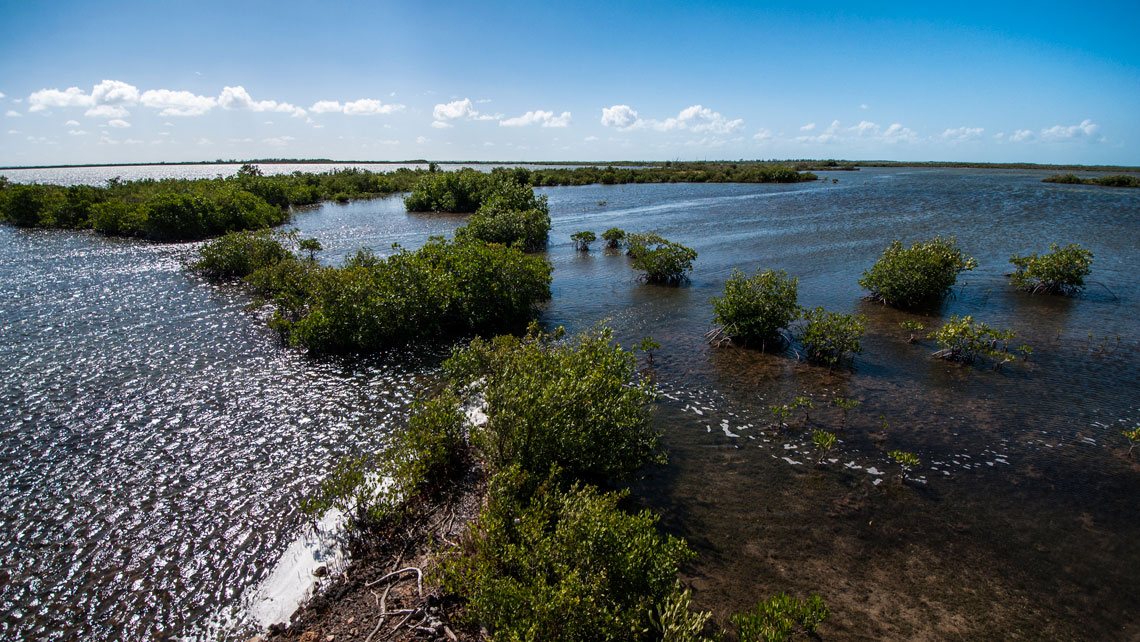 Aerial View of the Zapata Swamp one of the most important ecosystems in Cuba
Situated less than 100 miles southeast of Havana is the largest protected biosphere in the Caribbean. Known in English as the Zapata Swamp, in total it covers an area of over a million acres in size. It is home to a staggering 900 species of plants, 31 species of reptiles, 175 species of birds and over a thousand species of invertebrates. Many of these species are endemic to Cuba, and in fact some of the species in the swamp actually derive their name from the swamp itself, such as the Zapata rail, the Zapata wren and the Zapata sparrow. For anyone interested in flora and fauna, or just going to areas that are relatively safe to visit yet show nature untamed, it does not get much better than this.
If you find yourself visiting the Zapata Swamp, then you may well come across colonies of Caribbean flamingos, with their bright feathers and tendency to group together in big crowds, they are difficult to miss! With a stroke of luck you might also be lucky to spot the world's smallest bird. Known as a "bee hummingbird" it is endemic to Cuba, where it is has the onomatopoeic name of "zunzuncito". The swamp is also visited by at least 65 species of birds during their migration from North America to South America.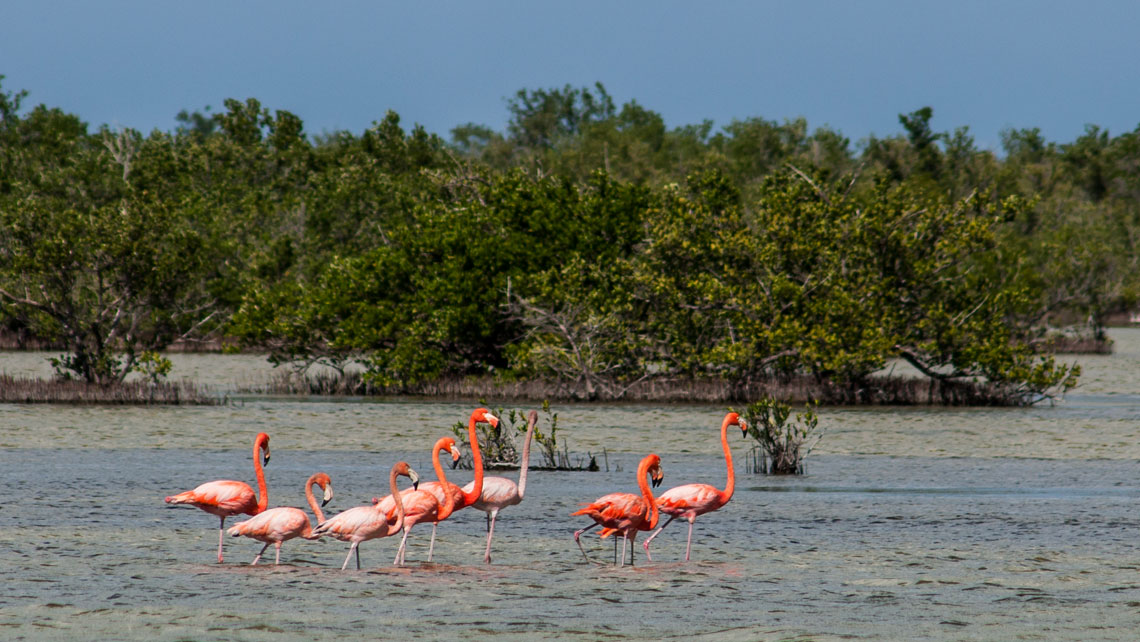 Caribbean flamingos in the Zapata Swamp
The Zapata Swamp is already considered a "Wetland of International Importance" by the Ramsar Convention on Wetlands. Being such a large region, the Zapata Swamp is subdivided into different areas, many of which have they own environmental protection policies. For example, one area known as Las Salinas is a renowned wildlife sanctuary. The entire Zapata Swamp has a human population of just 9000, for whom the main employment is agriculture or working in the tourist sector.
Reef System in the Cuban Caribbean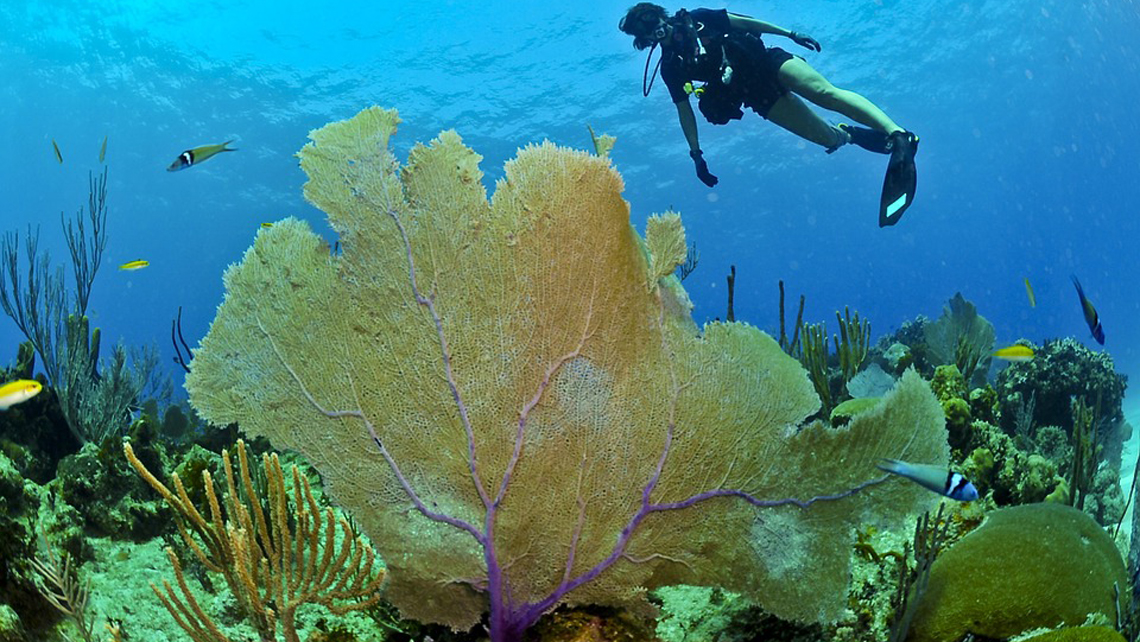 Coral reef diving is an all-time favorite to most scuba divers
Cuban waters are recognised by many scientists as having the Caribbean's best preserved coral reef systems. The specific site that is on the UNESCO World Heritage Sites Tentative List encapsulates a 500 mile cluster of different ecologically associated marine-coastal areas located on the southern side of Cuba, which includes various sections of coral reef. There are so many biological riches that some marine biologists refer to this area as the "the Galápagos of the Caribbean". The coral reef plays a pivot role for reef fish and spiny lobster raising, and underwater video footage often shows the corals bursting with brightly coloured snapper and angelfish.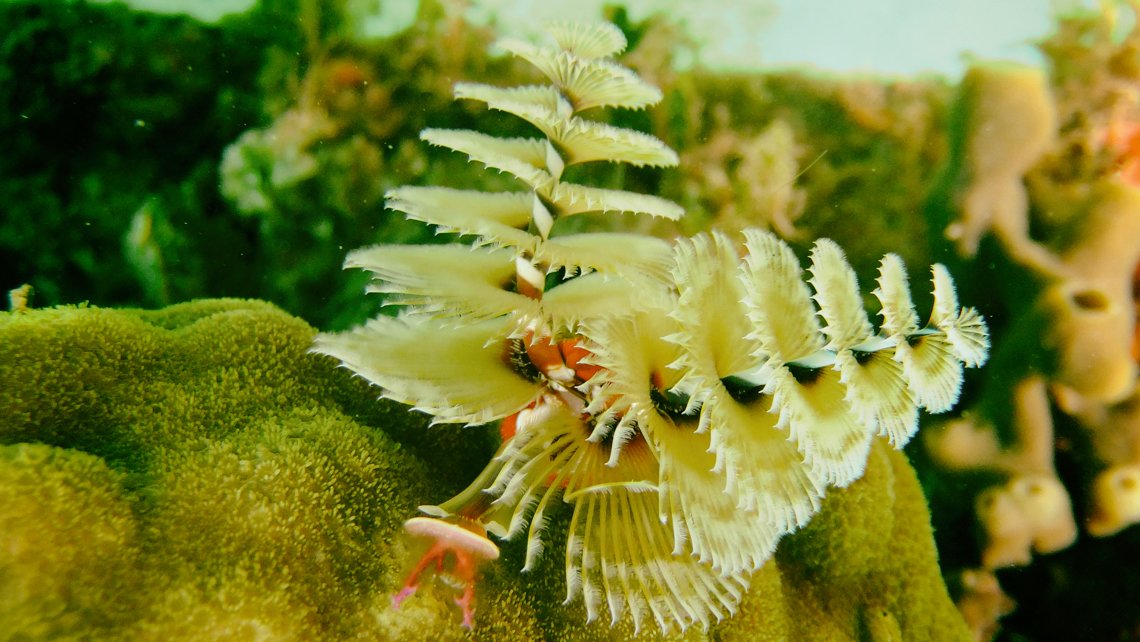 Cuba has one of the most healthy marine ecosystem in the Caribbean Sea
The reef system's importance to the world cannot be underestimated, as it has now become a focal point for scientific investigation in relation to helping other coral reefs systems around the world. Specifically, scientists are looking into why this reef system in Cuba has been so resilient while other ones in other parts of the world have not fared to so well. Knowledge from the Cuban reef system is therefore not just handy for its own preservation but potentially for the preservation of others too.
In recent years Cuba has become a popular destination for scuba divers, as well as tourists that enjoy snorkelling.
The National Art Schools (Escuelas Nacionales de Arte)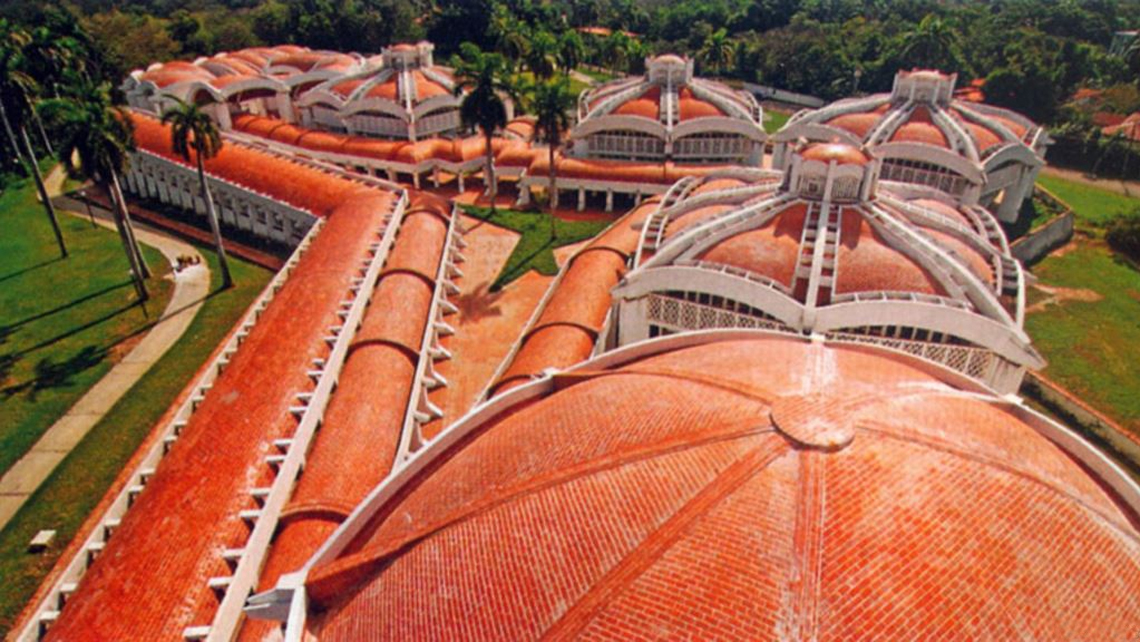 The National Art Schools is in itself a work of art
Situated on the outskirts of Havana in a neighbourhood known as "Cubánacan" is a site that includes five buildings that were intended to house five prestigious art schools: the School of Modern Dance, the School of Plastic Arts, the School of Dramatic Arts, the School of Music, and the School of Ballet.
The project was started in 1961, shortly after the Cuban Revolution, with the utopian idea of converting a former Country Club for the rich into a free-to-attend world class art school that could be used to educate Cubans and also students from Third World countries. Three of the buildings were never completely finished, and the current site is largely unused, but it still stands as a unique and intriguing architectural feat.
The three architects that designed the buildings of the National Art Schools were Ricardo Porro (Cuban), Roberto Gottardi (Italian-Cuban) and Vittorio Garatti (Italian). What makes the buildings particularly unique is that they are not built in the prevailing "International Style" that had become the most common style in this era for similar construction projects. Instead, they used techniques such as Catalan vaults and an organic architectural philosophy aimed at making the buildings harmonise with their natural surroundings. The buildings were positioned on the land that was originally a sloping golf course, and the architects' guiding principle was to work with these contours rather than flatten it all out. The uniqueness of the building design was further enhanced because the importation of reinforcement steel and Portland cement had become extremely costly due to the recently enacted US trade embargo, so it was decided to use locally produced brick and terracotta tile instead.
Although the National Art Schools have yet to obtain UNESCO World Heritage Site, the Cuban government in 2010 declared them to be National Monuments. Furthermore, its importance has been highlighted by the World Monuments Fund, who have featured it on their World Monuments Watch in 2000, 2002 and 2016. Ten years ago partial restoration work was undertaken, and it is hoped that by securing them UNESCO World Heritage Sites that they will be further protected.