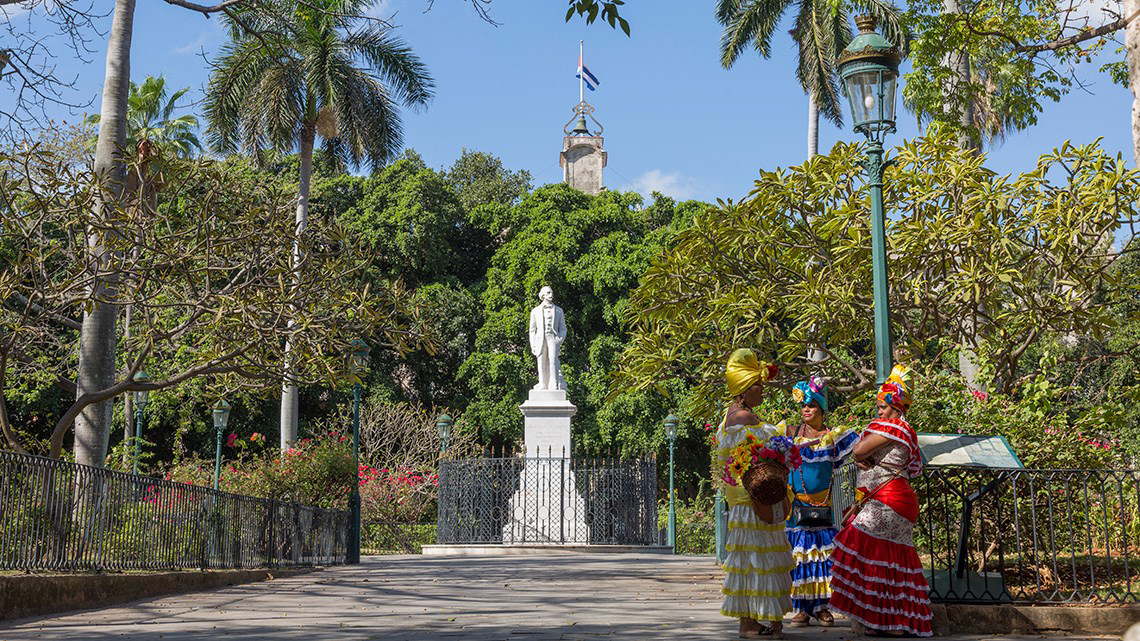 During your stay in Cuba, you're bound to see the name "Cespedes", be it on a street name, a park or a building. Find out more about this Cuban national hero.
---
Carlos Manuel de Cespedes, all you need to know
Carlos Manuel de Cespedes is a Cuban national hero. He is often referred to in Cuba as "El Padre de la Patria" (Father of the Homeland). He is best known for the crucial role he played in launching the first major attempt to end the Spanish colonial rule of Cuba. He was assassinated by Spanish forces in 1874, over five years after his famous "Grito de Yara", the battle cry and declaration that launched the uprising for Cuban Independence.
Here are ten fun facts to fill you in more about this legendary Cuban.
His full name is very long

Are you ready? His full name is Carlos Manuel Perfecto de Cespedes y López del Castillo. But don't worry, it is most commonly shortened to Carlos Manuel de Cespedes. In fact, during your stay in Cuba, you can shorten it even further, and just saying "Cespedes" to someone should usually be enough to know who are you are talking about.

His surname means "lawns" or "pitches"

Cespedes is a surname that can be found throughout the Spanish speaking world. If his name was not capitalised, it would be the plural form of "lawn" or "pitch", as in football pitch. It's quite fitting therefore that various parks across the island are named after him.

The day of his battle cry is now Independence Day

The famous "Grito de Yara" battle cry and declaration took place on October 10th 1868. On that day, Cespedes freed his thirty slaves, who then formed a part of his rebel army, and he proclaimed Cuban Independence, universal suffrage, and an end to slavery. October 10th is now named "Cuban Independence Day" and is a national holiday.

One of his sons was executed by Spanish forces

Cespedes' son Oscar had been taken hostage and was being used by the Spanish rulers to try and blackmail Cespedes. The Spanish authorities ordered Cespedes to resign as "President of the Republic of Cuba at Arms" in exchange for the return of his son. His refusal to this request and his words to the general Caballero de Rodas have become legendary:

"Oscar is not my only son: I am a father of all the Cubans that have died for the revolution."

To teach Cespedes a lesson, on June 3rd 1870 Oscar was executed by firing squad.

Another of his sons briefly became president

In 1933, on his 62nd birthday, Cespedes' son Carlos Manuel de Cespedes y Quesada became President of Cuba. For a variety of reasons he was only in office for less than a month, but his contribution to Cuban history over many decades as a politician, diplomat and writer, was extensive.

As a result, he received numerous honours at home and abroad, including the Grand Cross of Belgium, Italy, Peru, the Grand Ribbon of the Order of the Liberator of Venezuela, the Order of Merit of Chile, and Commander of the National Order of the Legion of Honour of France. He is buried in Colon Cemetery.

He was a huge chess fan

In previous articles, I have written about the Cuban World Chess Champion Jose Capablanca and also about Maria Teresa Mora, a potential inspiration for the Netflix series "The Queen's Gambit". Cuba has had a long a fascinating connection with chess, and no more so than with Cespedes.

The passion of Cespedes for the game of chess was such that he is credited as raising the profile of the game on the island in the 19th century. Cespedes' enthusiasm was such that in 1855 he even went through the trouble of translating a whole book by French chess master Louis-Charles Mahe de La Bourdonnais into Spanish and serialising it in a newspaper based in Santiago de Cuba.

One of the reasons Cespedes encouraged the game of chess in later years of his life was a belief that the tactics and strategies used on the chessboard could strengthen the tactics and strategies in the battle for Cuban Independence. It is thought that Cespedes was playing chess the same day that he was captured and executed by Spanish forces.

He has a town named after him

As well as the parks, the streets, the buildings, the statues, there is also a town named Carlos Manuel de Cespedes. Like the man himself, the town's name is often shorted to simply "Cespedes". It was founded back in 1902, and today has a population of around 24 thousand inhabitants. It is located in the province of Camaguey.

His statue is in Havana's oldest square

Take a walk around Old Havana and you might find yourself in Plaza de Armas. This square dates back to the 1520s, and much of the current architecture is from the late 1700s. Right in the centre is a marble statue of Cespedes. It was put here in 1955, fittingly to replace a statue of the Spanish king Fernandez VII.

You can see the original bell that signalled the cry for freedom

In the town of Manzanillo in eastern Cuba is the Demajagua Historical Museum. This is located where Cespedes gave his famous "Grito de Yara". Outside you can see the very bell that he chimed, which itself has had an eventful life.

In 1947 the bell was "kidnapped" by a then-unknown Fidel Castro who took it to Havana in a publicity stunt to protest against government corruption. With the museum being located by the former sugar plantation, it also includes the shackles and chains that were used for the slaves.

His face is on the 100 peso note

Prior to 1960, Cespedes had been the face of the 10 peso note, but since then and to this day he is now on the 100 peso note. Should you find yourself holding one of these notes, it could be a good excuse to share the fun facts written above to whoever is with you!