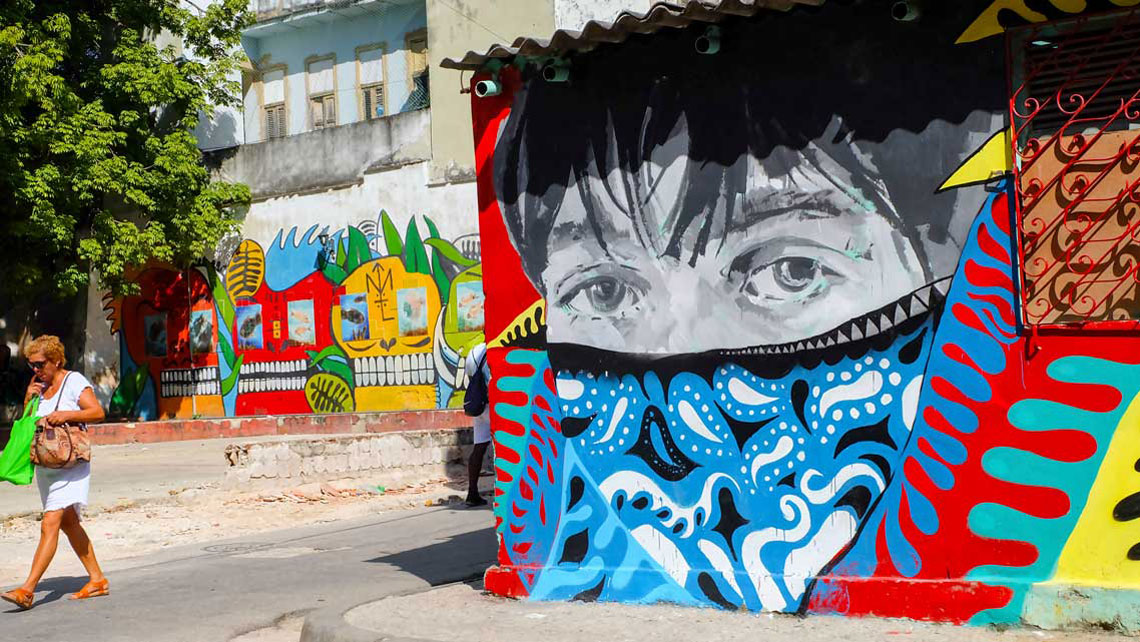 Whenever I'm asked to do a go-to guide on the best ways to enjoy Havana's cultural scene, my first thought is: "I can't choose – just go out there and explore!". My initial, helpless advice boils down to the fact that Havana is ideal for travelers in search for lesser known, off-the-beaten-track places. In Cuba's capital, there are no hidden clubs or elite-styled galleries. Art lies in plain sight here, especially in houses turned galleries in quirky neighborhoods.
But, if you're looking for a hint, a preview, a quick glimpse into this 500-year-old city and its cultural expressions, read on for the must-go places and our list of Havana's quirkiest cultural hot spots.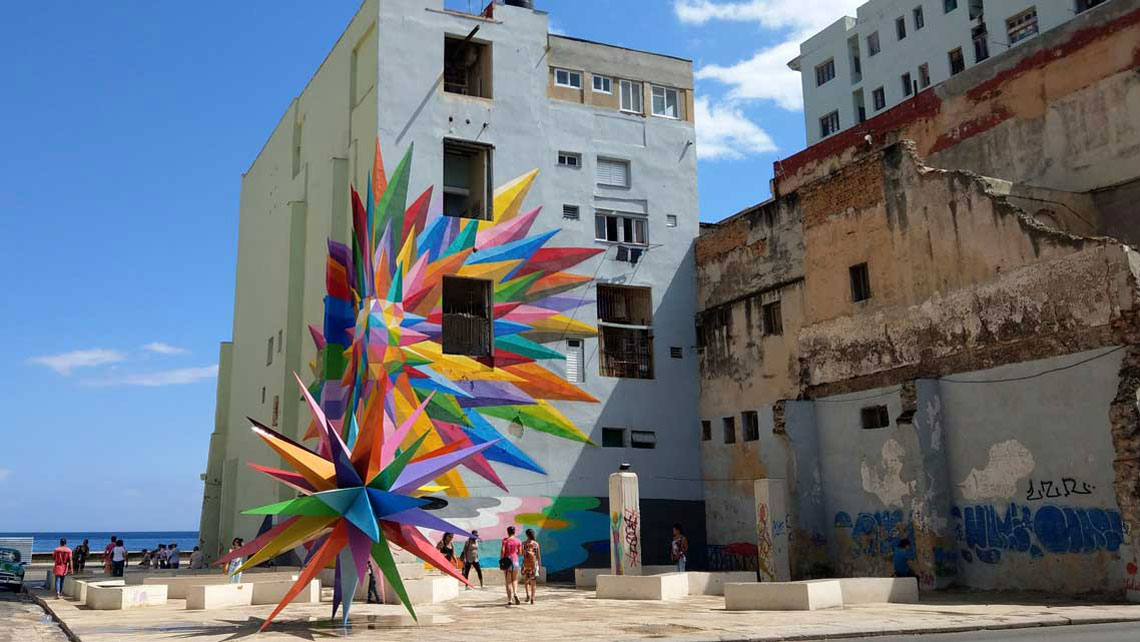 Bienal de La Habana 2019, Havana, Cuba
Open-air gigs – the ones you can go to for free!
Malecón

This is Havana's self-declared sofa, the place for relaxing and chatting, or dancing to the beat of live music. But this is also a popular destination for street artists and hosts the biggest exhibition during Havana's Art Biennials. There's an inspiring sculpture at every turn, and the architecture of crumbling buildings mingles with the recently restored homes, turning the Malecón into a truly inspiring landscape.

Paseo del Prado on a Sunday morning, Havana, Cuba

Paseo del Prado (specially on Sundays!)

French house of aute-couture Channel chose the Ramblas-styled Paseo del Prado for its 2006's cruise collection parade. Why? The leafy trees bending towards the promenade contrast beautifully with the hectic pace of the surroundings - El Prado is a great starting point for walking tours towards the seawall. On Sundays, it is especially lively since some of the artists organize workshops for the kids to learn how to draw, master water colour paintings, and basic sculpturing techniques. Most days, there is a fun market where tourists and residents alike gather to sample the local art.

La Rampa

Vedado's main artery (23rd avenue) is modern Havana's downtown. It's dotted with music clubs, cafeterias, private restaurants, and people! A lot of people! Come here to buy art and souvenirs; gaze at Amelia Pelaez' 690m2-mural at Hotel Habana Libre (Habana Hilton before 1959); and attend live jazz gigs atLa Zorra y el Cuervo.

San Isidro Art District, Havana, Cuba
Galleries – walk into the lesser-known too
Galería Taller Gorría (and the entire San Isidro district)

A favourite among hipsters and graffiti-lovers, the San Isidro art district is evolving into a colourful, thought-provoking mishmash of street art, murals and impromptu exhibitions. If there's one place in Old Havana that best describes the contemporary vibes of the city's culture, it's San Isidro. Go any day of the week, explore at your leisure, circumnavigating the streets at your own pace, and be sure to finish at the Galería Taller Gorría (San Isidro No.214, btw Picota & Compostela) which is the headquarters of the entire project. Walk from the Avenida del Puerto using San Isidro or Jesús María streets towards the heart of the city. Street murals and artistic graffiti adorn the houses' exteriors in colourful combinations.

Ojo del Ciclón

Placed in a busy corner not far from the Capitolio building (O'Reilly 501, corner Villegas) this home-turned-gallery displays the quirkiest objects in the form of art pieces. Expect walls filled with mechanic tools, unfinished statues, and crumbling paintings hanging in a seamlessly abandoned presentation. Estudio Taller Santacana On the way to the famous Fusterlandia (where Cuba pays homage Gaudí), it's wise to make a stop at the studio and open gallery of artist Beatriz Sala Santacana. Ceramic sculptures with stunning glazes feature a colourful perspective, in which human conflicts are recreated in a rather hopeful approach. Visitors also love her paintings and drawings.

Salsa dancing is inherent to Cubans' identity
Musical venues - dancing your way through the city
Events – when's best to come?
Jazz Plaza

Usually held on the second half of January, the International Jazz Festival "Jazz Plaza", draws big names from the jazz circuits of the United States, Europe, Asia and Africa. Over the years, the festival has welcomed Dizzy Gillespie, Wynton Marsalis, Dave Weckl, Joss Stone, music academies' orchestras and many more!

The main concerts take place in Teatro Mella, Teatro Nacional and the smaller hall at Museo Nacional de Bellas Artes.

Gran Teatro de La Habana Alicia Alonso

Ballet Festival

One of my personal favourites and certainly one of Havana's most sought-after events, the International Ballet Festival happens biennially at the end of October and the first days of November. Cuba's talented and world renowned dancers showcase their finest repertoires, welcoming invited guests from across the globe. Over the years, the line-up has included guests from the Paris Opera Ballet, the Teatro alla Scala from Milan, the American Ballet Theatre, the New York City Ballet, the Bolshoi of Moscow, the Ballet Estable of the Colon Theater from Argentina, the Royal Danish Ballet, the Ballet of the Opera of Berlin, the National Hungarian Ballet, the Classical Ballet of Guangzhou, China, and the National Dance Company of Mexico, among others.

The most important presentations take place at the impressive Gran Teatro de La Habana Alicia Alonso, inaugurated as Teatro Tacón in 1838.

Top Tip: Even if you can't make it to the event, don't miss the chance to partake on a guided tour of the theatre. It's a fantastic 45-minute walk inside the building, and it's available daily on the very premises of the theatre.

A piece from 2019's Bienal de La Habana at the malecón seadrive

Bienal de La Habana

The most impactful event in the artistic calendar in Havana, the Art Biennale literally takes over the entire city with presentations, workshops, performances, and exhibitions in practically every single gallery available in town. One of the most popular exhibitions happens along the malecón, the city's 8-km sea wall.

Take a look at the Biennale's latest edition in our gallery at Instagram @cubadirectholidays.

Museo Nacional de Bellas Artes (Cuban Arts Building), Havana, Cuba
Museums - encompassing 500 years of history!
We made a full blog post on our selection of the best museums to visit in Havana, updating its timing details and a brief description of most of them. Give it a read here. But, briefly, why would you want to visit...?
Museo Nacional de Bellas Artes (Cuban Arts' Building): Because it's the largest collection of Cuban art, ranging from the colonial times to the 1990's. It's worth a half-day tour.

Museo de La Ciudad (housed within Palacio de los Capitanes Generales): Because it treasures the original flag that waved in 1850 and later became Cuba's national emblem.

Segundo Cabo: Because it's the city's most modern museum and a popular one among kids.

Read more about travelling with kids in our blog Havana with Kids: 5 Must-Do's

Museo de la Revolución: Because Winston Churchill was here when it was Palacio Presidencial, and now it's the 1959-Revolution's binnacle.
Watch our exclusive Q&A's with Sir Cliff Richard when he visited the Revolution Museum. Check his personal tips for a Cuba holiday on our highlighted stories at Instagram @cubadirectholidays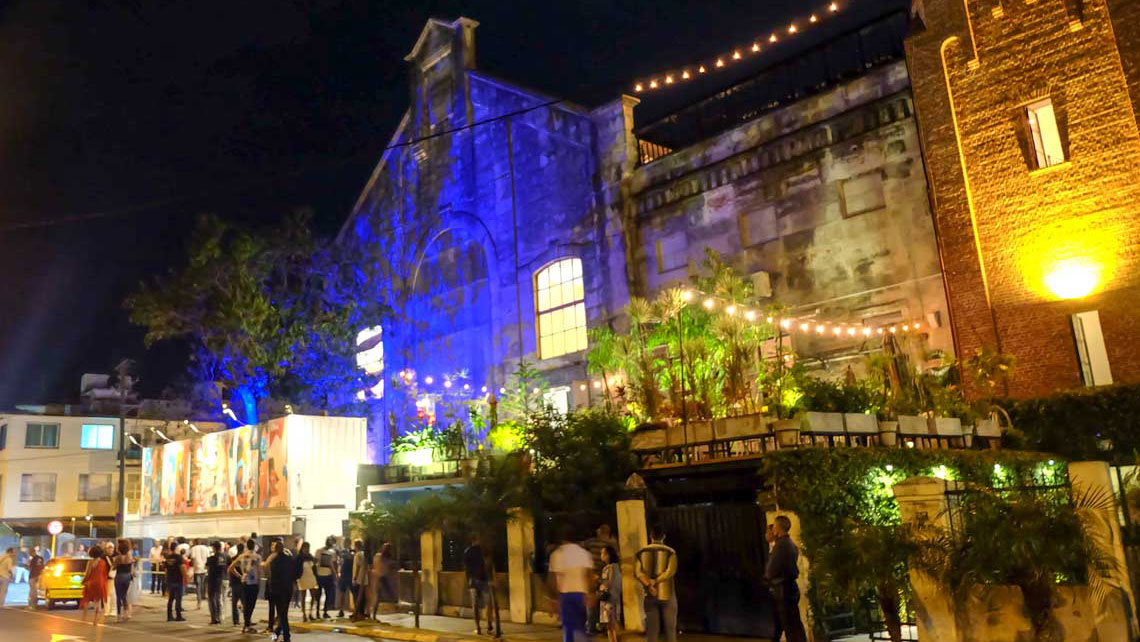 Fábrica de Arte Cubano, Havana, Cuba
PS: Our personal favourite: the one-size-fits-all Fábrica de Arte Cubano
The art factory comprises several sections, each with a distinctive style, genre, exhibition or function. There's an area for live concerts, one for theatre plays and dance workshops, another one for DJ sessions and a few others for food stalls and open-air gatherings. The exhibitions are renovated every three months, so there's no chance you'll see the same curation if you visit Havana next season.
Why is it our favourite one? Because it's like stepping into a hypster's dreamland, with art pulsating literally everywhere, drinks and tapas-styled food, and it's affordable! Entrance fee is $CUC 2 (less than £2).
<
Ready for more art in Havana, Cuba? Start planning your tailor-made trip with our Cuban travel experts. For more information and advice, feel free to personally contact our team on 02039305057 or through our Contact Us form. With more holiday experts of Cuban origin than any other British tour operator, our specialists really do know Cuba inside out.