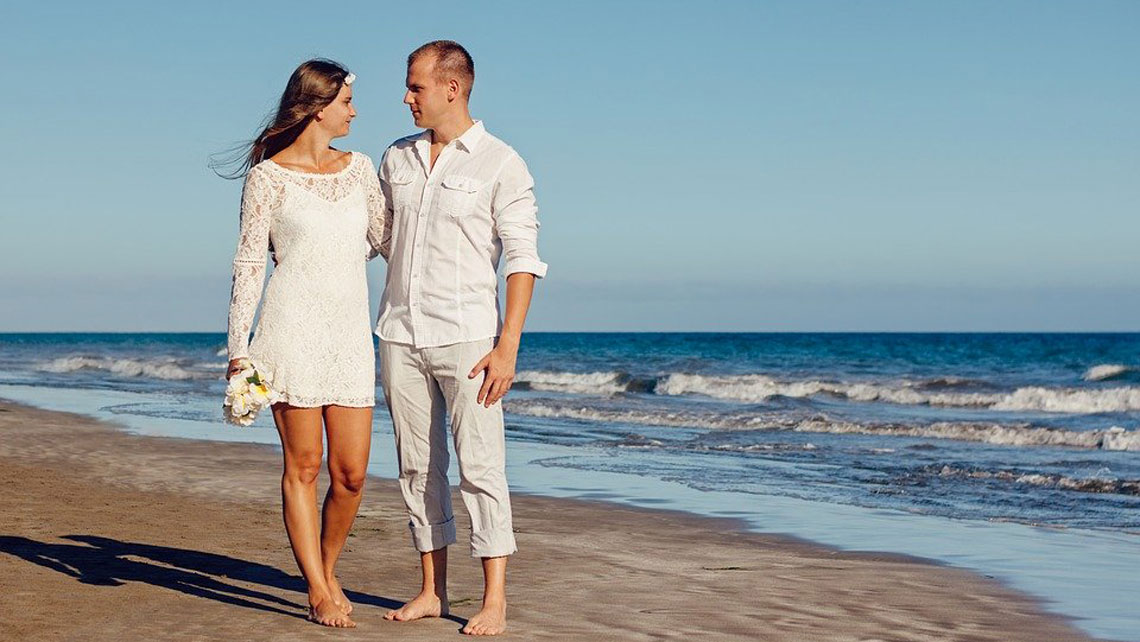 Cuba Direct is currently putting together some amazing packages for people that are looking to tie the knot in Cuba. Further announcements should follow soon.
In the meantime, it's worth reflecting on what makes Cuba a great choice of country to have your wedding. Cuba has become increasingly popular in recent years as a destination to get married, and it's no wonder. Here are five reasons why it's definitely the place to experience your special day.
Weddings abroad in Cuba, five reasons to help you make your mind and tie the knot
The Beaches

Cuba has some of the world's most beautiful beaches. Places like Varadero and Cayo Santa María provide a stunning setting to say those two important words: "I do". Most Cuban beaches are well kept and far less crowded than equivalent beaches around the world. This creates a more intimate feel for the special day. Additionally, staying in hotels by Cuba's coastline means that the wedding doubles up as an unforgettable beach holiday, giving everybody time to relax and unwind before and after the wedding.

The Cities

If a beach location is not the setting where you want to tie the knot, then Cuba also has some very enchanting cities, with streets lined in old colonial architecture and vintage cars riding past. Cuba's capital city Havana is a particularly magical place to get married. For first time visitors, it can feel almost like being in a film set. And with such a backdrop to the wedding, you'll have the most amazing photos. Before and after the wedding you'll also have so many different options to go sightseeing and can finish each day sharing mojitos and holiday hands as the sun sets on Havana's romantic "Malecón".

The Weather

Situated in the Caribbean, most of Cuba has a tropical savanna climate. This means that every month of the year in Cuba has warm or hot weather during the daytime. The temperature can sometimes dip by a few degrees in January and February, especially at night, but the average daytime high in January in Havana is still 26°C. So, if you want to get married in a country that has consistently warm weather all year round, then Cuba is a wise choice to make.

The Costs

A recent study put the average cost of a UK wedding at over £30k. Yet arranging a unique and special wedding in Cuba normally costs much less than doing it in the UK. Furthermore, Cuba Direct are experts at tailoring their holiday packages to suit your particular budget and requirements and will be offering a host of different wedding options to make sure you get the wedding that you want.

Low Stress

People that have got married in Cuba frequently say how it was much less stressful than if they had chosen to have got married in the UK. Cuba Direct has many years of experience arranging holidays for UK tourists to Cuba, and pride themselves on helping along every step of the way, from the moment you've made the booking to the moment you've arrived back in the UK. In Cuba, there will be lots of staff at your beck and call to ensure that everything runs as smoothly as possible. Furthermore, the gentle pace of life and welcoming nature of many Cubans means stress is reduced even further, letting you and your friends and family relax and enjoy not just the special day but also the holiday of a lifetime.