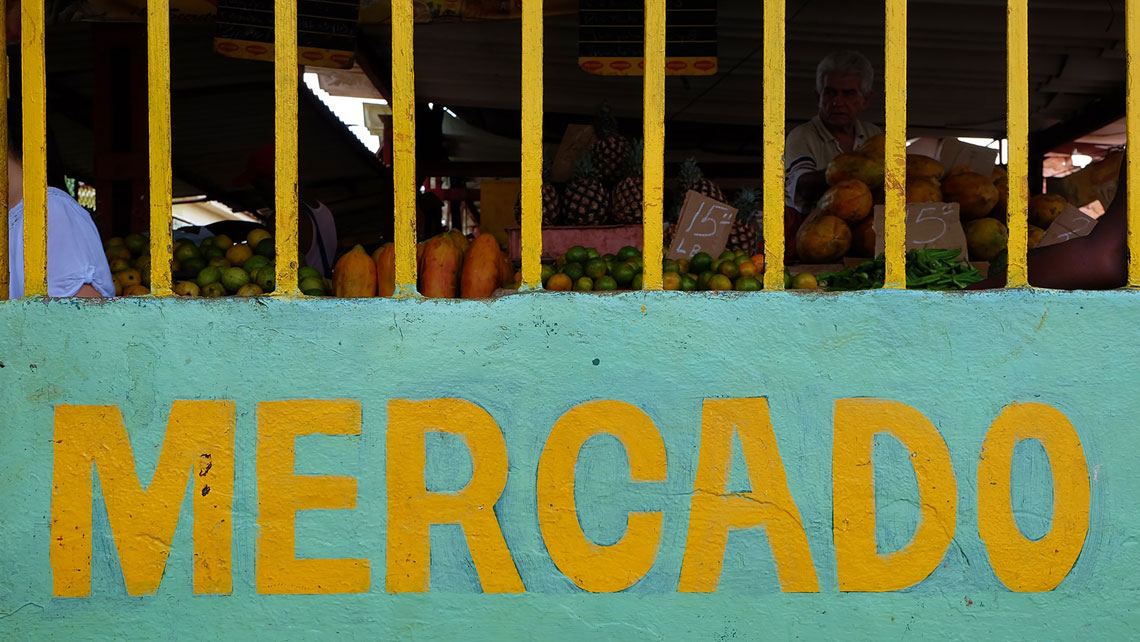 Being half-Cuban and bilingual, I've had the distinct opportunity to experience Cuba both as a tourist and a local. Returning each year to visit family and friends, I've travelled the island extensively and gotten to know her many facets and personalities. Each time, I come to the same conclusion: Cuba is not the kind of country you can experience superficially. You have to get down to the nitty-gritty. You have to seek out her realities. You have to immerse yourself. Otherwise, you're not doing justice to yourself or to her people.
Even if you're visiting Cuba without knowing anyone there or speaking Spanish, there's still a number of ways in which you can make your experience more worthwhile and - as travel nomads love to say - more "authentic". With the help of some of my Cuban colleagues, I've put together a list (and a few DIY videos on my phone!) of ways in which you can travel Cuba like a local. Enjoy!
Travel Off the Beaten Track

To get to the heart of Cuba, you have to venture off the tourist trails of Havana and Varadero. Cuba is home to a number of diverse landscapes and cities that definitely deserve to be seen - from Vinales and Cienfuegos, to Trinidad and Santa Clara, the "City of Che". I spoke to York, our Santa Clara-born travel consultant, about his experience of travelling to lesser-known destinations across his patria. To dig deeper, you've got to travel deeper. Some of York's highlights include El Cubano National Park and Cienaga de Zapata.

Stay in a Casa Particular

The closest you can get to experiencing Cuba like a local is by staying at a casa particular (private homestay). You'll have the unique opportunity to stay with a Cuban family, gaining insider tips and advice. But most importantly, you'll have the opportunity to make a friend. Cuban hosts are renowned for their hospitality, and will almost certainly make you feel right at home. Here's what our Senior Content Editor, Rosy, had to say about her experience of casas particulares as a first-time traveller to Cuba:

Eat Like A Cuban

There's no better way of getting to grips with Cuban culture than by experiencing it's unique and eclectic cuisine. Packed rich with Caribbean flavours and Cuban history, the island's dishes and drinks form an integral part of Cuban society. Our resident Habanero, David, let me in on a few of his favourite restaurants in his native Havana. But according to this jamaliche (big eater), to eat like a Cuban, you have to indulge in a home-cooked meal. If you can't get a hold of his mami, then you should seek out a family dinner at a casa particular.

Dance like a Cuban

It's no big secret that Cubans like to put it down. But the question is, where do locals like to go for a big night out? Salsa-fiend Raidel, our Partnerships & Marketing Manager, says his favourite spots include Casa de la Musica and (FAC) . But the best place for an impromptu night of rum, music and dancing is the so-called couch of Havana: El Malecon. A maritime walkway, you'll find Habaneros from all walks of life flocking to the Malecon at night for an evening of drinking, dancing and sharing with friends. With troubadours and local musicians playing along this spectacular coastline, it's always a memorable night.

If you're looking to get in on the fun while you're there, then you may consider taking a few salsa lessons at La Casa del Son, where you can quickly get up to speed with Raidel's sensual dance moves!

See Cuba through a Local's Perspective

To understand Cuba in all its complexities, you need to see the island from a local's perspective. Cubans are very open and friendly, so there's always the possibility of making friends along the way. Take the time to stop and speak to someone on a street corner, and they'll tell you their life story. Another good way of seeing Cuba through a local's perspective is by hiring a guide. Ultimately, this is the best way of spending an extended period of time with a local and getting to know their perspective. Lovely Pedro, from Eastern Bayamo, told me a little bit about his experience of seeing Havana through the eyes of a local Habanero:
If you're looking to dig deeper and get to know the real Cuba, then feel free to get in touch with one of our many Cuban friends at Cuba Direct. Our Cuban-born travel consultants can offer you invaluable local advice and assist you in designing a tailor-made travel experience that will leave you saying, asere que bola!