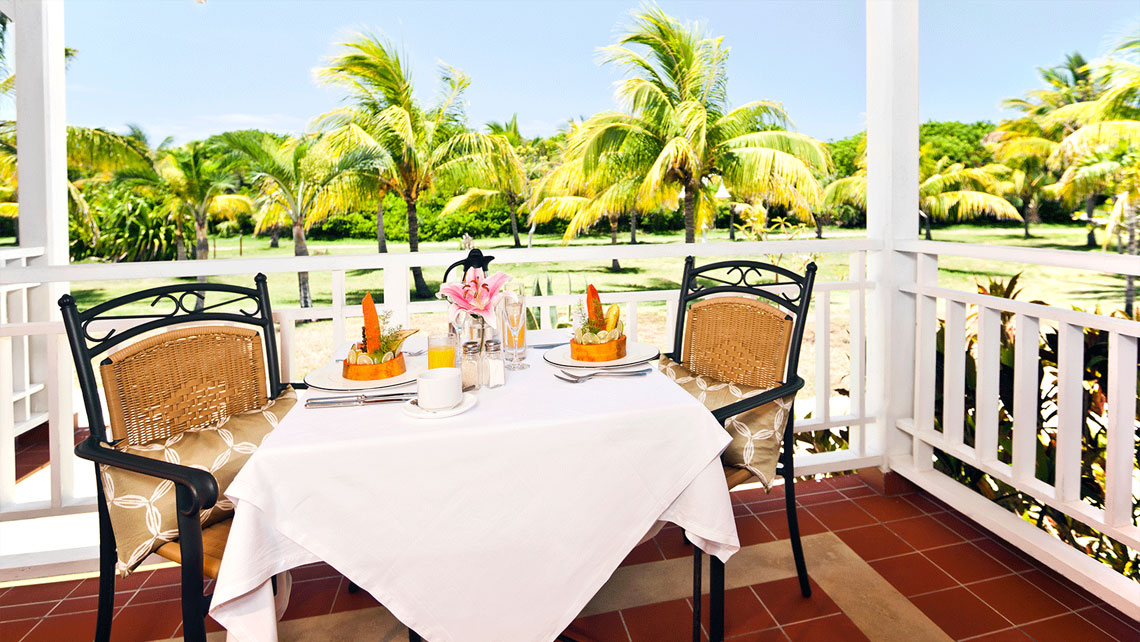 Whilst planning your dream getaway to Cuba- an escape from all the hustle and bustle of everyday life - you'll want to make sure everything is perfect. You'll check the flights, the rooms, the food, but will you investigate exactly who else will be sharing that idyllic infinity pool? While children are amazing, if your dream getaway is more about cocktails and relaxation than jungle gyms and kiddies pools, it might be worth looking into an adults-only resort
The following adult-only hotels were chosen due to their location, value for money, and reviews from Cuba Direct's clients. We've covered all of Cuba's most popular beach locations, so you can get a good sense of the options available across the island. To get more details on what accommodation is available in each region, please give one of our Cuban experts a call.
Royalton Hicacos, Varadero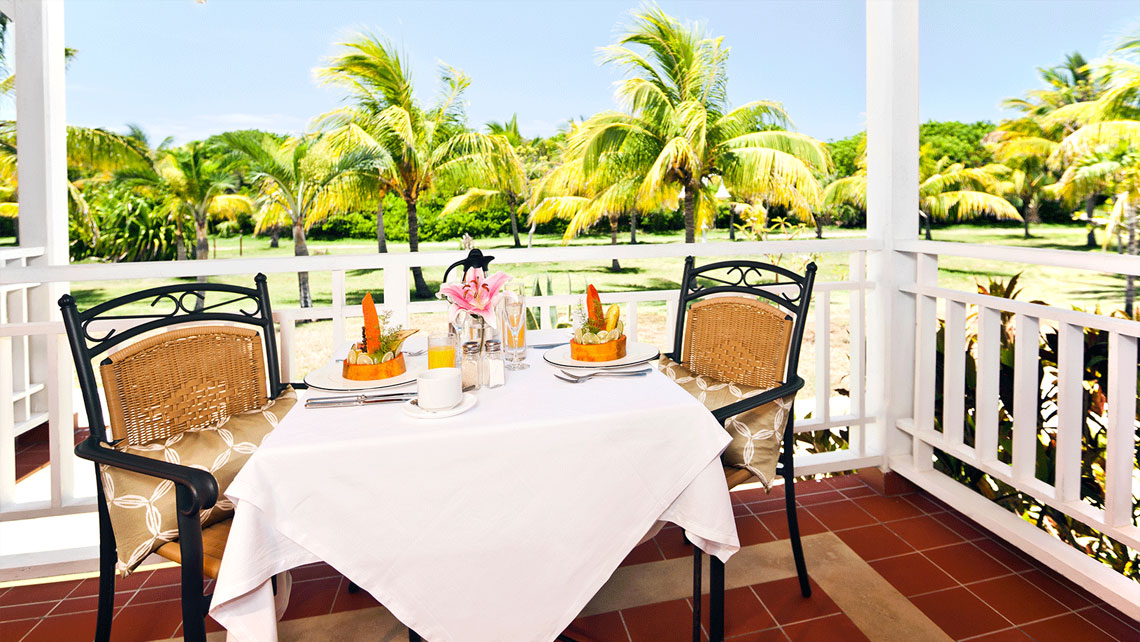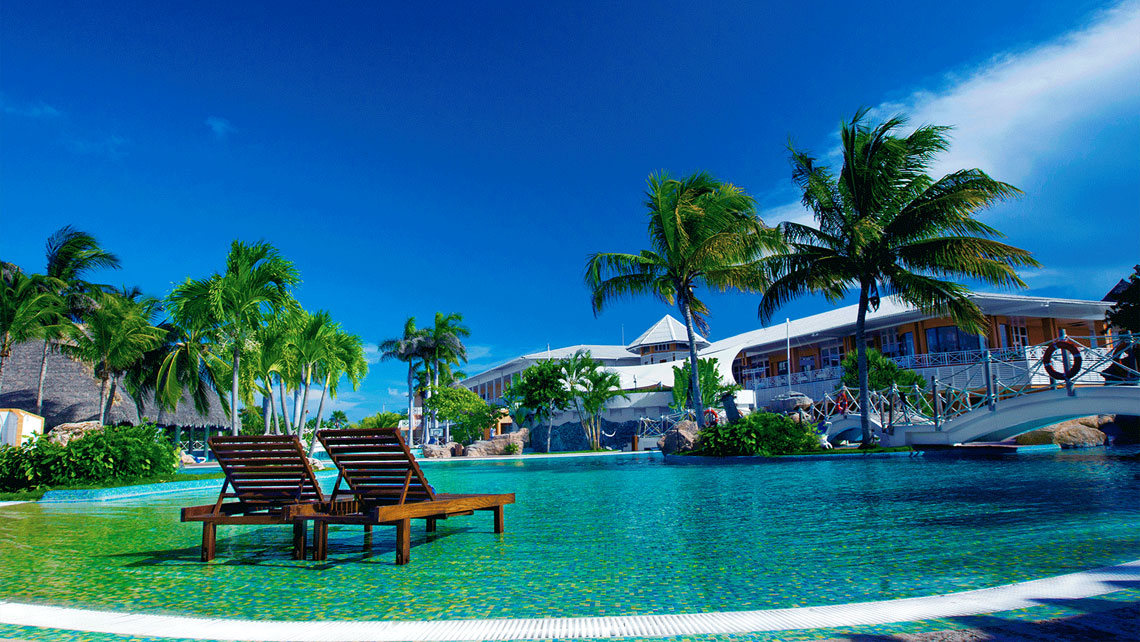 First on the list is a spectacular, all-inclusive hotel, ideal for a beach getaway. Found along the sparking blue shores of Varadero, the Royalton Hicacos is a scenic, oceanic paradise, dotted with thatch roof buildings and pretty bridges, a picture-perfect, holiday-makers dream. With access to the beach, pools, gym, evening entertainment and concierge service at no extra cost, you'll soon find yourself swallowed up in luxury!
Rating: 5*
Meliã Las Americas, Varadero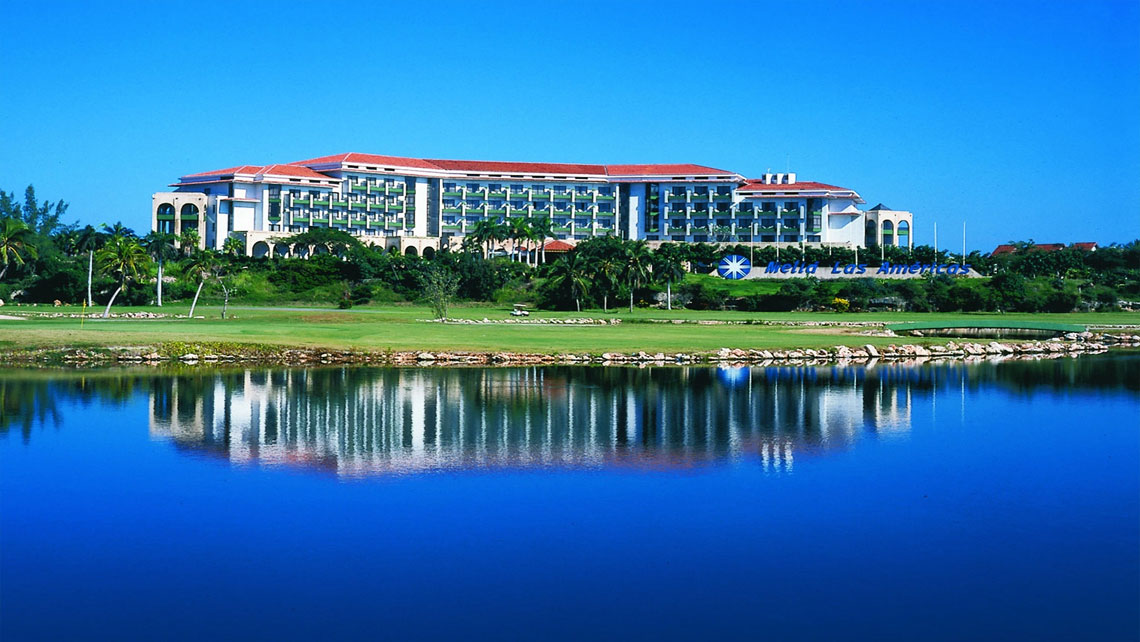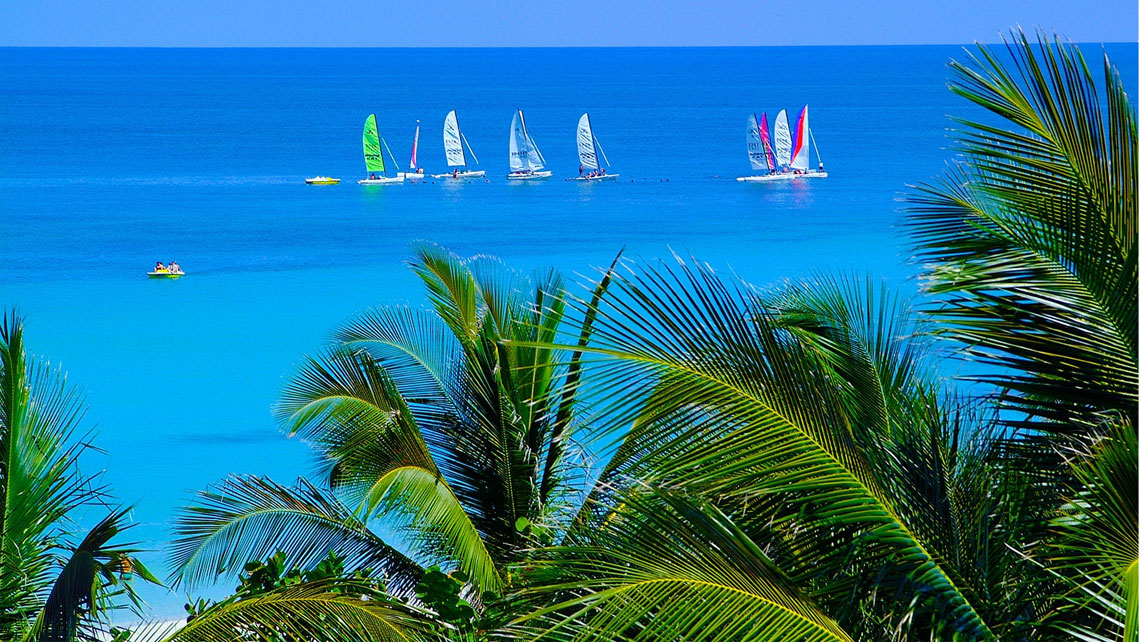 The stunning Melia Las Americas is perfect for the slightly more active holiday-maker. The only hotel with direct access to Varadero Golf Club, this adult only resort also offers windsurfing and scuba diving, along with a range of fun outdoor activities and a well-equipped gym, complete with personal trainer. But don't worry - it's not all golf and water sports, you'll also be able to relax with a drink by one of the 6 pools or (providing you can muster up the energy) wander along the 100m stretch of white sands and turquoise water before heading off to the health and beauty centre for some well-deserved R&R.
Rating: 5*
Paradisus Princesa del Mar, Varadero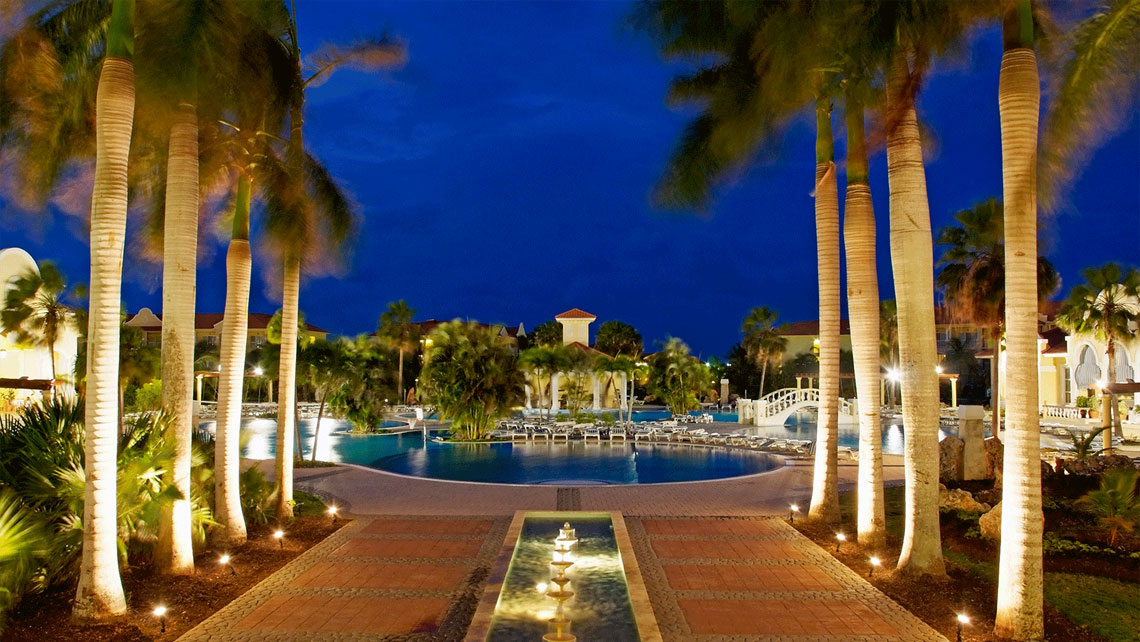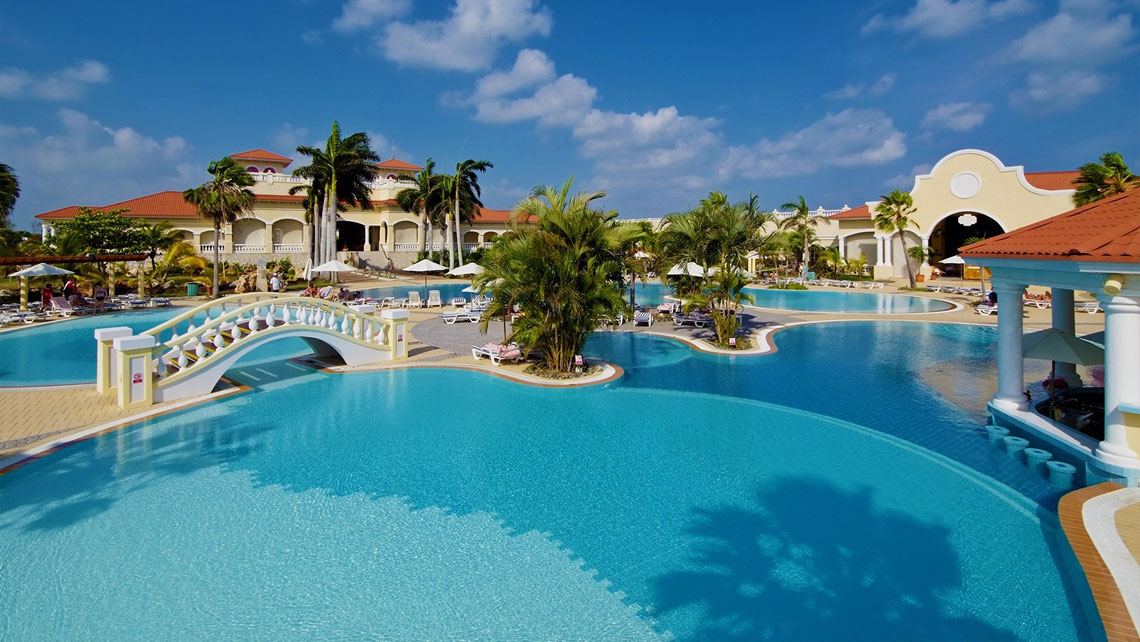 The Paradisus Princesa del Mar is a luxury, all-inclusive eco resort and home to one of the largest private beaches in Varadero. The centre piece of this beautiful resort is a winding lagoon pool, which makes its way between the various spas and restaurants, ideal if your dream holiday is to drift along in the water at a slow enough pace that you don't spill your cocktail. This luxurious hotel is also famous for the wide selection of gourmet restaurants (arguably the best in the area) with traditional food from all over the world (such as an award-winning Japanese restaurant). With such a wide selection of restaurants and a buffet to choose from, this resort is perfect for the all foodies out there! If you chose the premium service, your personal butler (yes I said personal butler) will take care of all dinner arrangements and guarantee first pick at any the restaurants- food for thought.
Rating: 5*
Meliã Las Antillas, Varadero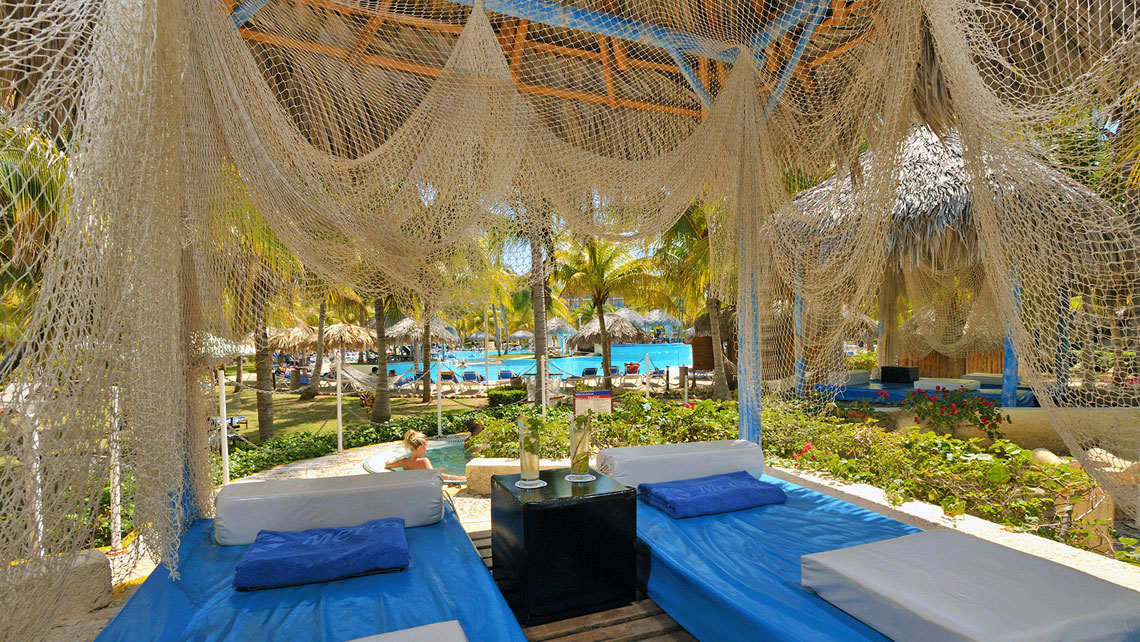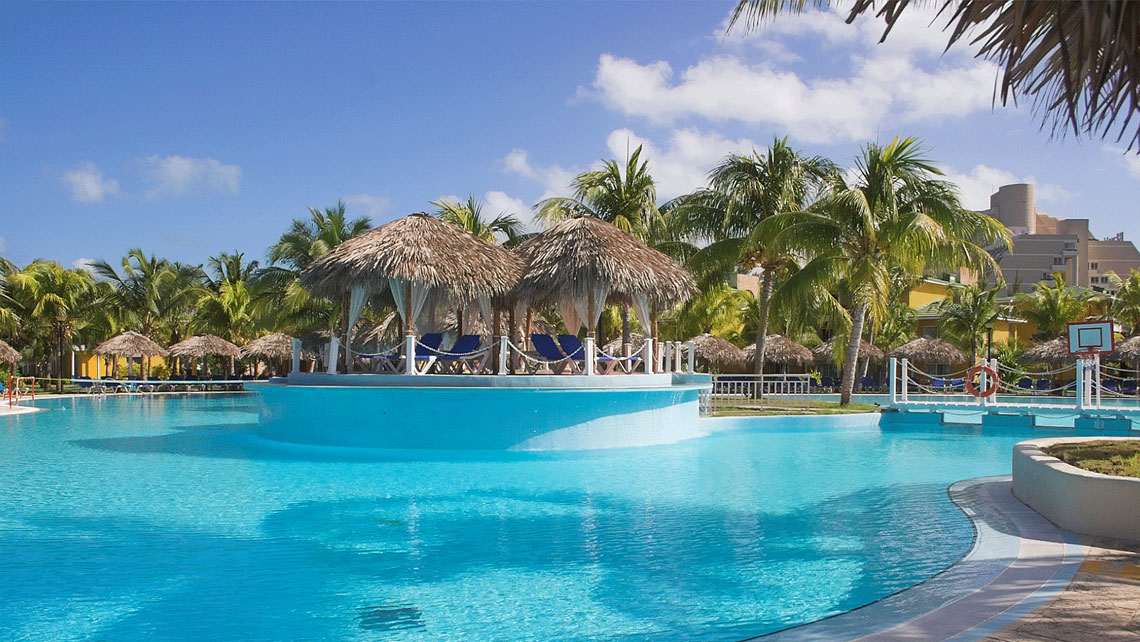 Set within beautiful gardens and speckled with quaint water features, this beautiful, slightly-smaller, hotel is a tranquil paradise. The panoramic lifts offer stunning views of the entire resort, including the private beach which set just behind the hotel. The resort has a selection of restaurants including a fantastic pizzeria and several cocktail bars. There is entertainment in the early evenings, so guests can grab and drink and watch the sun go down to the rhythm of salsa. Not to mention, the stunning hotel grounds are full of endless photo opportunities, none quite as exciting as the large pond- home to the hotel's two pet sharks!
Rating: 4*
Royalton Cayo Santa Maria, Cayo Santa Maria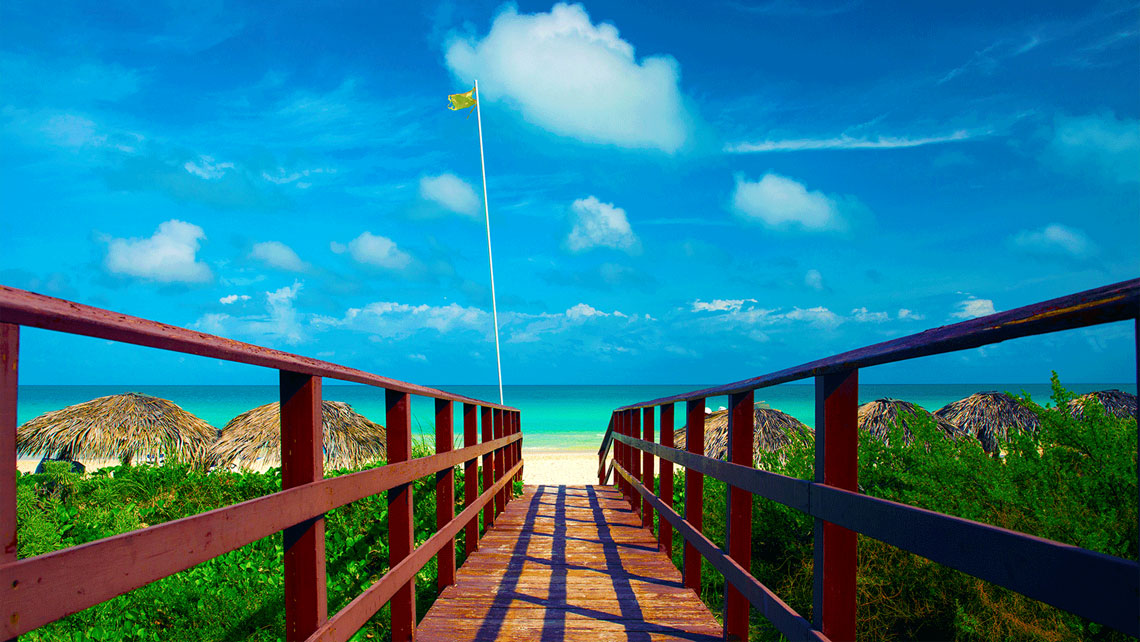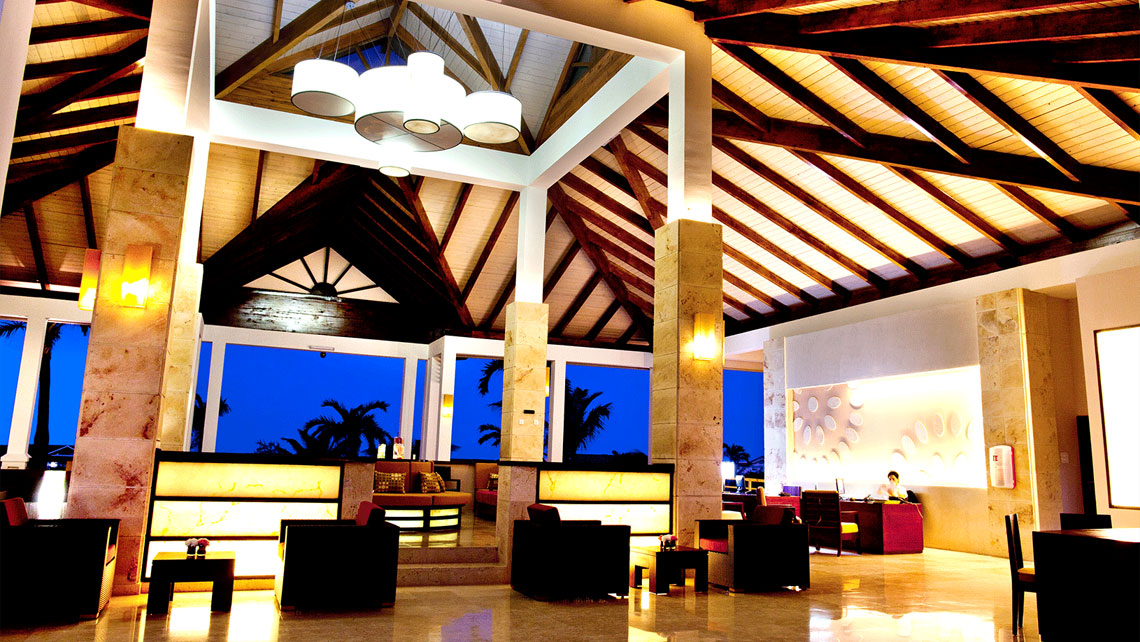 This breath-taking hotel has consistently won Best Hotel in the Caribbean, Most Popular Hotel in the Caribbean and Most Romantic Hotel in the Caribbean on TripAdvisor®. It boasts what is arguably the best service in Cuba and offers a range of activities such as tennis and diving, along with stunning grounds and a sauna/spa. There is even a 24-hour snack bar run by the charming Ricardo- perfect for a midnight snack! Much like its sister hotel in Varadero, The Royalton Hicacos, this beautiful resort has something for everyone!
Rating: 5*
Meliã Buenavista, Cayo Santa Maria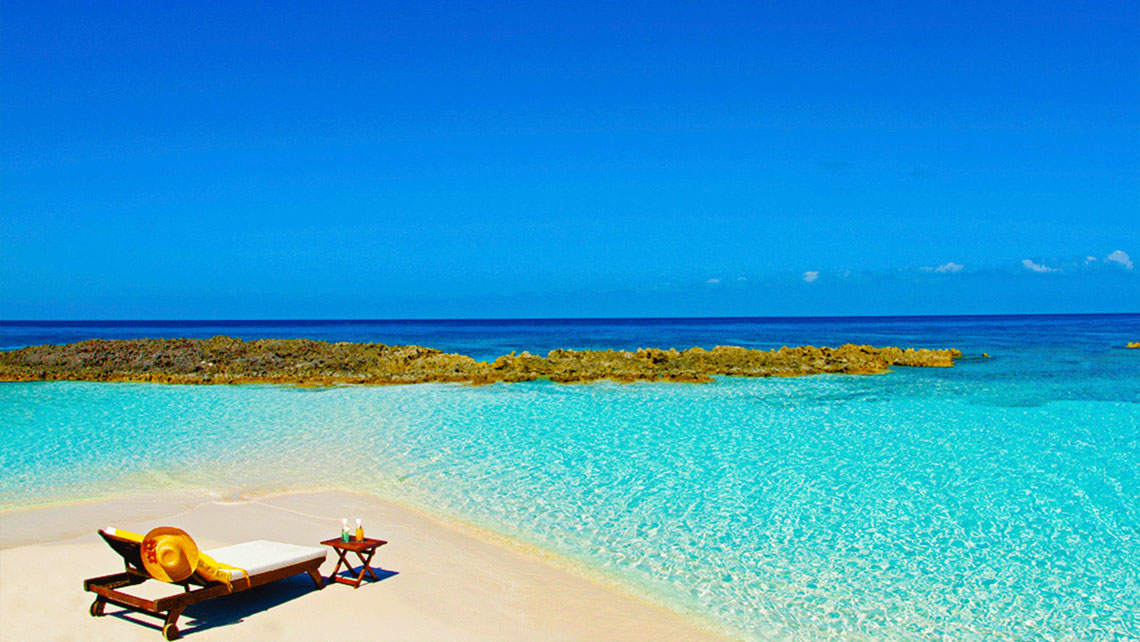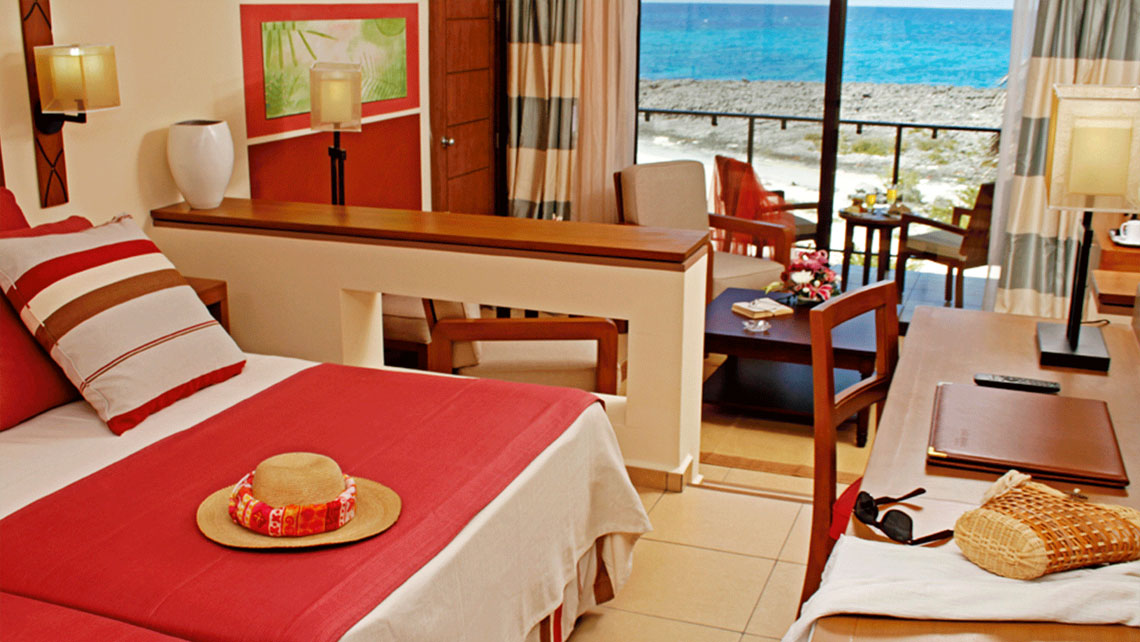 At the Melia Buenavista, the white sand and crystal sea seem limitless... Probably because this hotel can be found at the very end of the Cayo Santa Maria key and is literally surrounded by beaches. Once you've torn your eyes away from the infinite sea and sand, you'll find The Club House; dedicated to making sure you have a good time, it invites you to enjoy a programme of activities such as snorkelling trips, nature walks or even Spanish lessons. At night, there is wonderful live music at the La Notte Piano Bar- perfect for the grown up get away! Not to mention, you can request a room with an outdoor shower, if you really want to spice up your holiday...
Rating: 5*
Paradisus Rio del Oro, Holguin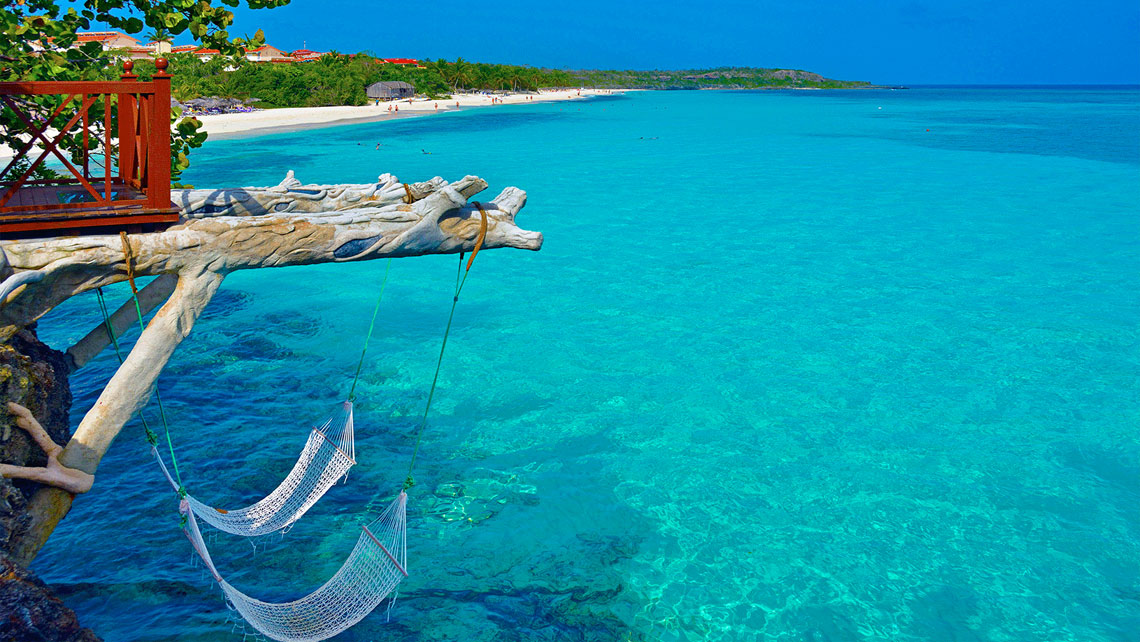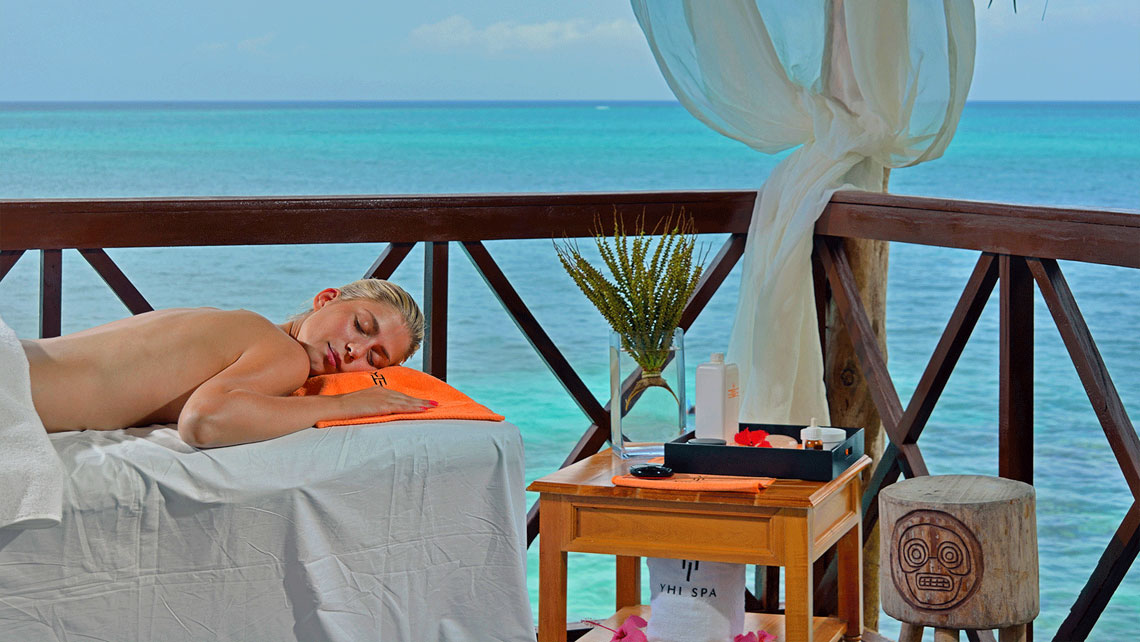 Set alongside the turquoise waters of Playa Esmeralda in Holguin, this special hotel overlooks a stunning coral reef. This great location is well known for the food at the Mediterranean style restaurant and its milkshakes! It is also home to the YHI Spa, the Meliã brand's famous line of spas, dedicated to renewal and revitalization- ensuring that you get the most out of your time away! This hotel also has a section dedicated to what they call "royal service", while it is more expensive than the standard rooms, these rooms take luxury to the next level... You'll even have a personal butler! (Yes, another personal butler!)
Rating: 5*
Memories Jibacoa, Havana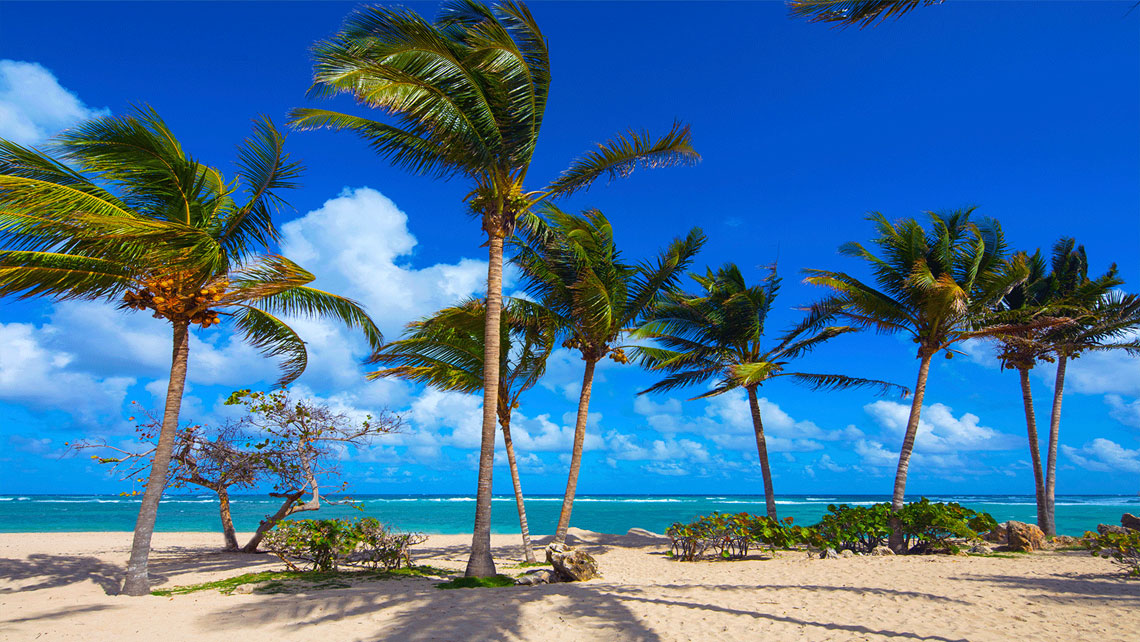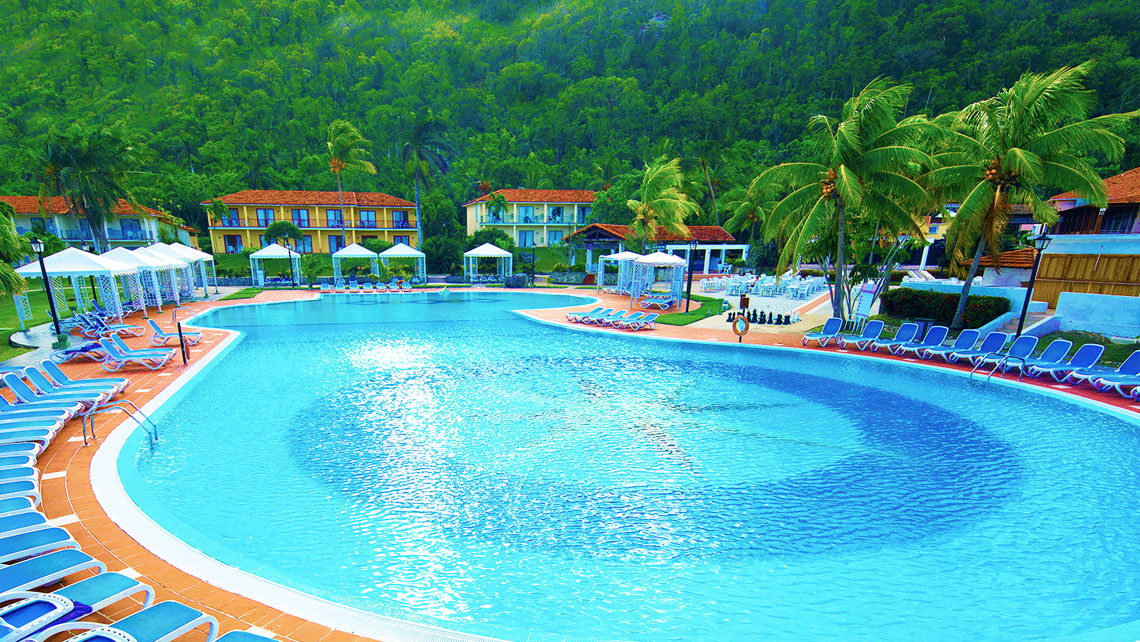 Unlike those that sit on the popular beaches of Cayo Santa María and Varadero, this hotel enjoys complete seclusion as it is Jibacoa's one-and-only resort. Offering the best of both worlds, the hotel is surrounded by green mountains on one side and the scenic Arroyo Bermejo Beach on the other. Despite the stunningly secluded location, this hotel is less-than-an-hour's drive from bustling Havana, allowing you to enjoy a few day trips the islands magical capital at no great cost. While the beach is breath-taking, this hotel is set within 17 acres of wonderfully preserved gardens, full of beautiful tropical plants, woodpeckers and the Cuban zunzuncito (the smallest hummingbird in the world). This magical tropical paradise is perfect for those looking for a bit more than a beach holiday.
Rating: 4*
Looking for more inspiration? Subscribe to our newsletter for more travel tips or fill in our free quote form to start designing your Cuba holiday. Want to know more about mixing beach and city holidays? Give us a call on 0207 148 3042 and your dedicated Cuba specialist will use their in-depth knowledge of Cuba to help you design a bespoke tailored to you. If you have any more questions about traveling to Cuba or want to check out more recommended hotels, check out our previous blog posts!