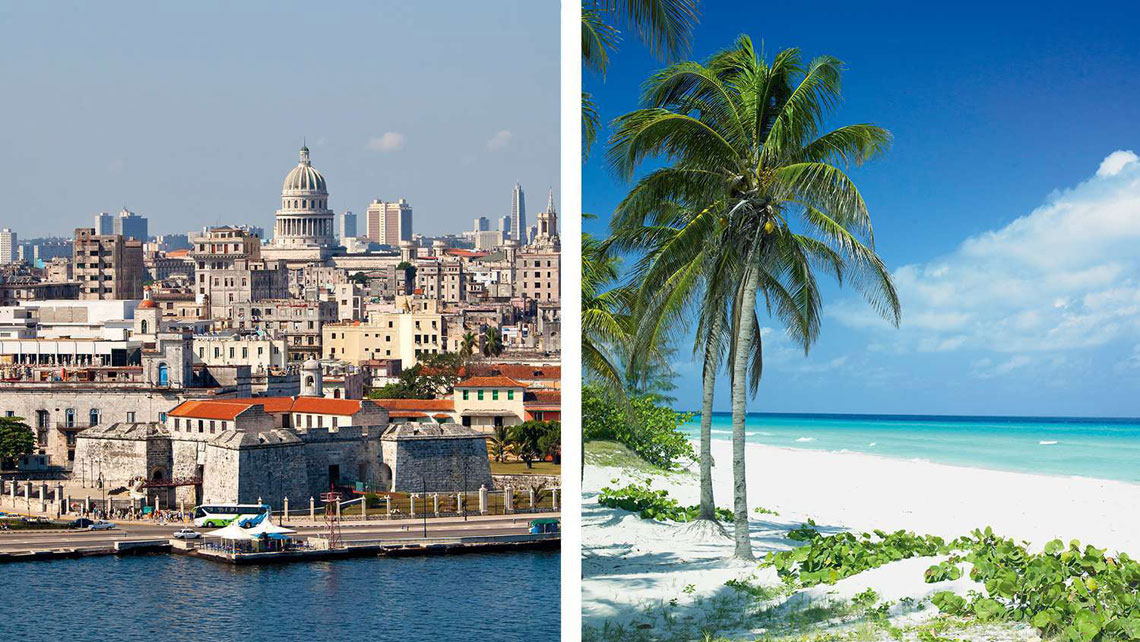 One of the best ways to holiday in Cuba is to stay in two different places. By staying in Havana and Varadero you can experience many different sides to Cuba.
Havana and Varadero are situated less than three hours apart from each other. Havana is the ultimate "city break", full of charm, excitement and innumerable things to do. Meanwhile, Varadero is the ultimate Caribbean beach holiday, with one of the world's most beautiful stretches of sand and sea, and top quality services to match.
So, by staying in both Havana and Varadero, you can obtain a perfect balance between enjoying a vibrant culture and relaxing in blissful surroundings. In Havana, you can get swept off your feet, whilst in Varadero, you can put your feet up and chill. By booking a city and beach holiday, you give yourself so many more options to make the most of your holiday.
What's more, from both Havana and Varadero you will also be well situated to go on excursions to other mesmerising places. For nature lovers, Viñales never disappoints, with its stunning scenery and slow pace of life. Meanwhile, history buffs can be blown away by the town of Trinidad, a UNESCO World Heritage Site that is effectively an outdoor museum.
Still not sure whether it's worth staying in both Havana and Varadero? Here is some more detailed information to put you in the picture.
Havana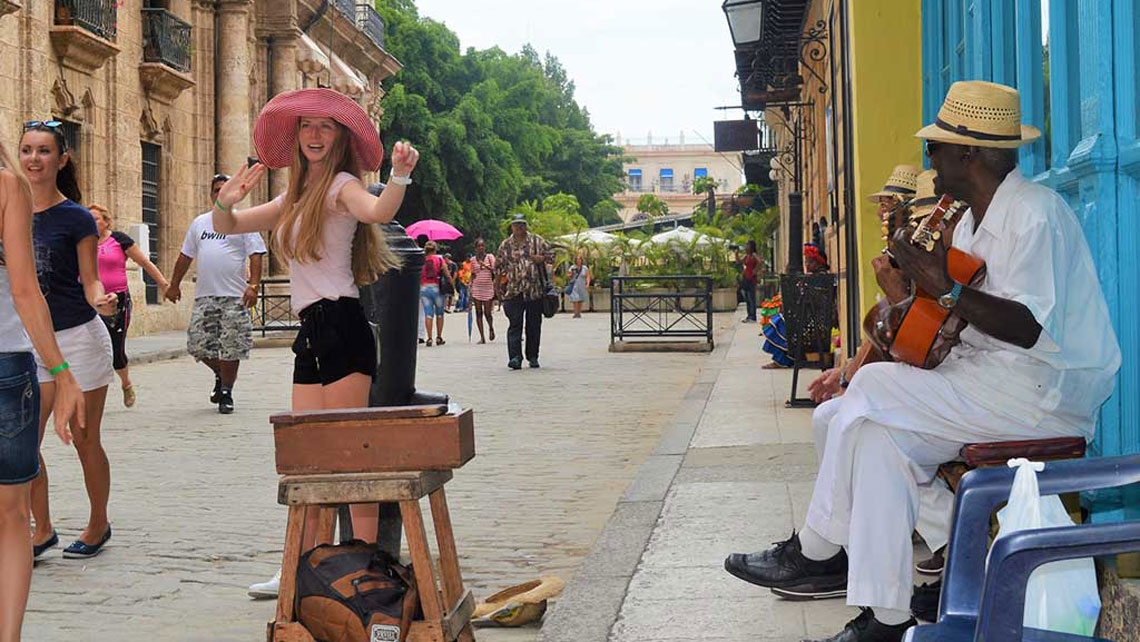 For centuries Havana has attracted everyone from pirates to musicians to curious travellers. On the one hand, Havana is a time warp, with vintage cars driving past row after row of eccentric old colonial residences. On the other hand, it is very much in the present, alive and kicking with music and gossip pulsating on almost every street.
With 500 years of history, Havana has an eclectic mixture of grandiose buildings and imposing structures. Two giant colonial fortresses - La Cabaña and El Morro - can be viewed from afar or entered and explored. Old churches, including Havana Cathedral ("Catedral de la Habana"), still stand proud. And there are countless streets of old apartments and mansions, in a variety of conditions, sometimes painted in the vivacious colours that seem to match the vivacious energy of the city.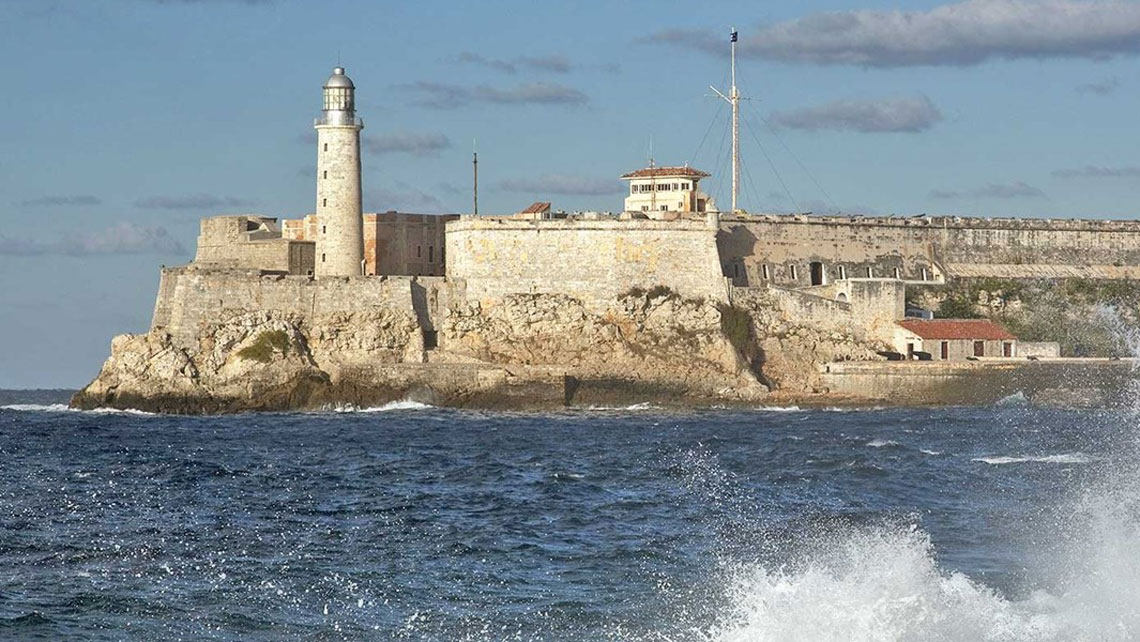 Old Havana ("La Habana Vieja") has been inscribed as a UNESCO Heritage Site, and to walk its streets is almost like walking through a museum of architecture. What makes the area stand out, even more, is that, despite the increasing number of bars and restaurants, much of Old Havana is still a residential area, with children playing on the idiosyncratic, narrow streets.
Museums are in plentiful supply. For art lovers, Museo Nacional de Bellas Artes houses the Caribbean's largest fine art collection in two different buildings - one international, one focused on Cuba. For history lovers, Museo de la Revolución is packed with objects from Cuba's fascinating past. For those curious about Ernest Hemingway, he donated his house to Cuba, and it can now be visited from outside, preserved more or less intact from how he left it. In total, Havana has over 80 museums, so there is something for everyone.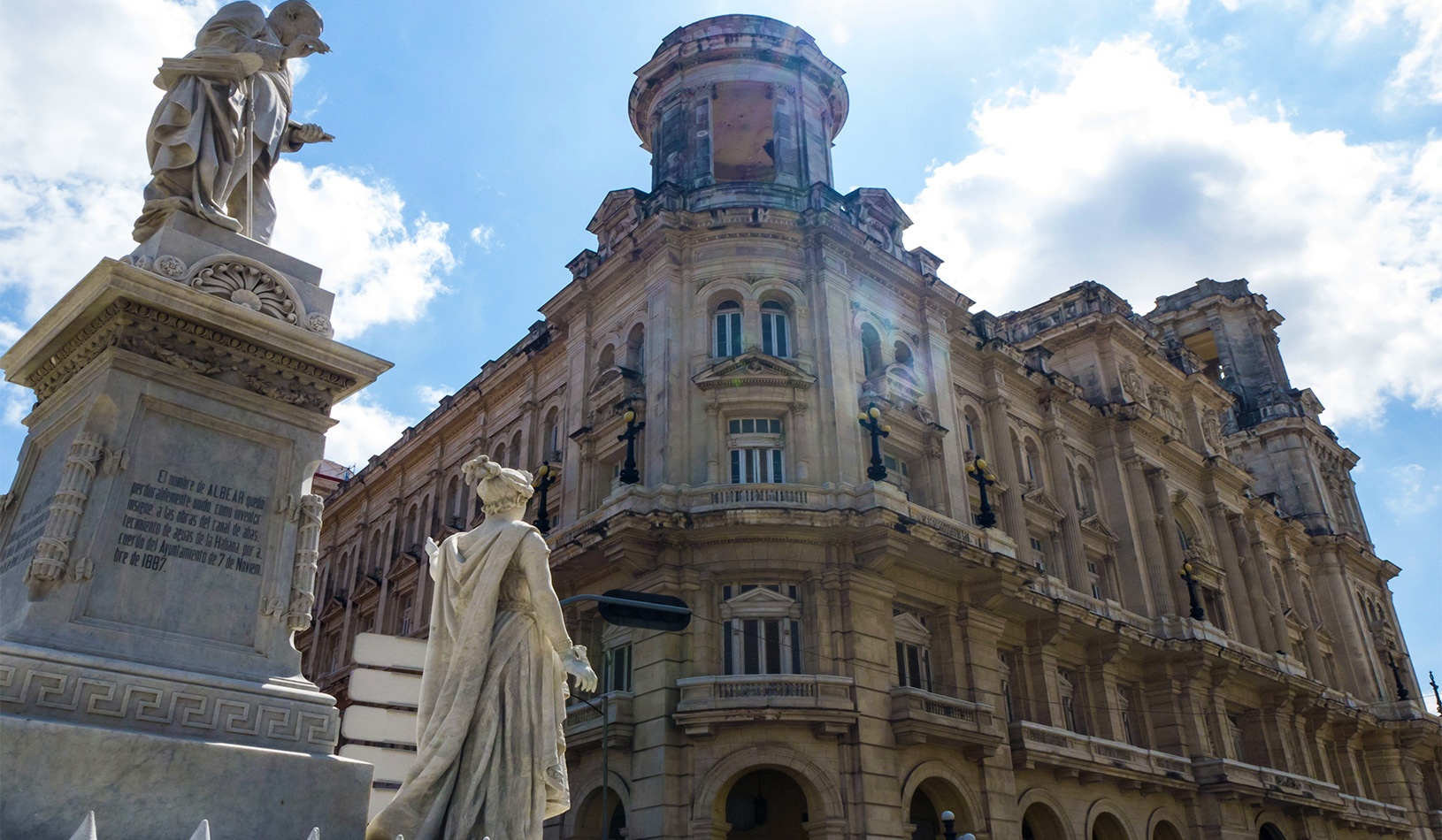 At nighttime, the city changes gear. Havana has always been renowned for its plethora of lively bars, where you can drink and dance until the early hours of the morning. Most bars will tell you that they have Havana's best "mojito". This refreshing cocktail was invented in Havana, though debates still rage about the exact origin. Live music can be found throughout the city every night of the week. If you want to do something a bit more formal, Havana has a theatre scene that is world-class, especially ballet.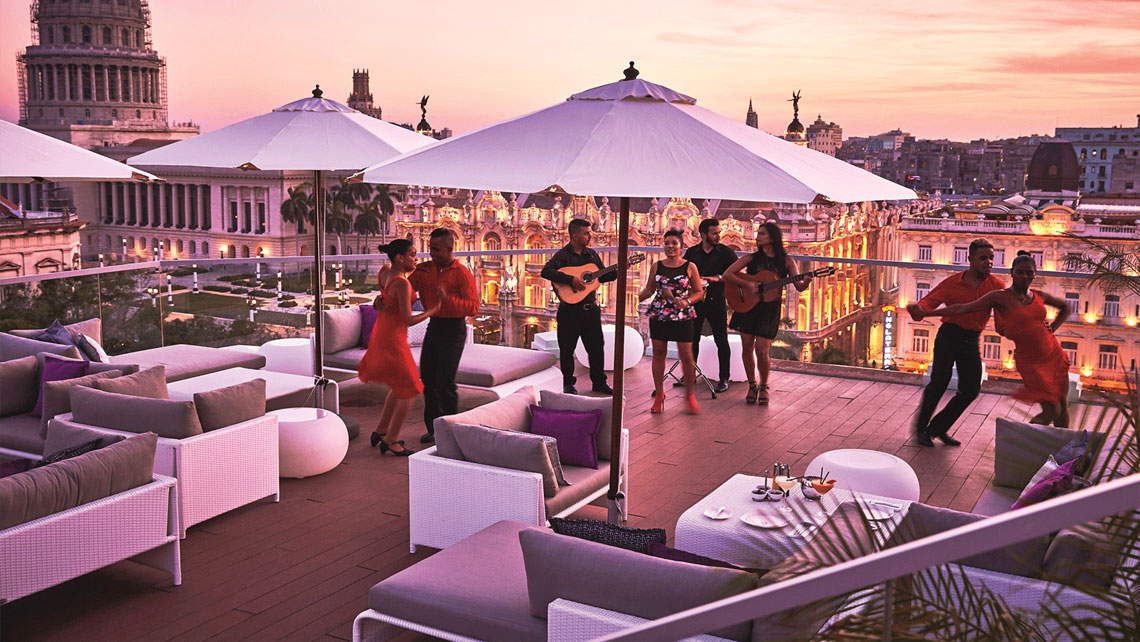 Havana is also home to the Malecon, a 5-mile promenade that sits between the sea and the city, a great place to breathe in the fresh sea air. The Malecon can be walked at any time of day, but it is particularly beautiful during sunrise and sunset, when the combination of the sea, the sky and the buildings produce a kaleidoscope of colours. The Malecon is used just as much by locals as by tourists, a place where families and lovers often go in the evening. Spots can be found to relax and unwind, but keep walking and you're never far from a musician and a mini fiesta.
Varadero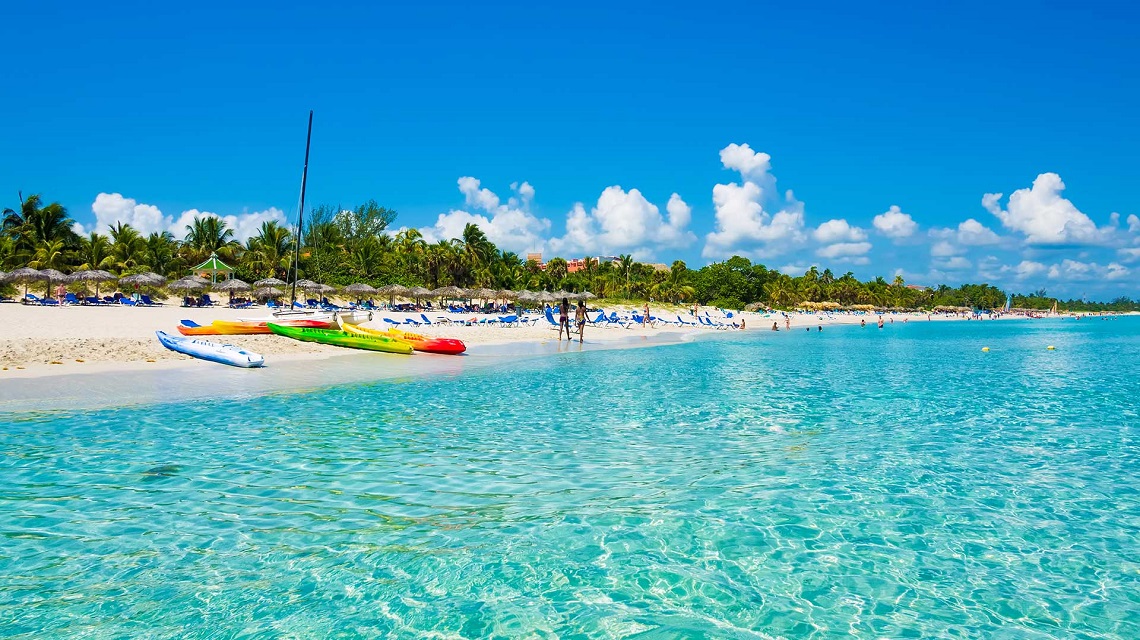 Varadero boasts an uninterrupted coastline of 13 miles of sand and sea that frequently features in Top 10 lists of the world's greatest beaches. The seawater has such a vibrant blue colour that once photographed requires no Instagram filters to enhance it. Small wonder, then, that Varadero's other name is "La Playa Azul" (Blue Beach). Relaxing on its clean, luscious white sand can often feel like one is in a dream.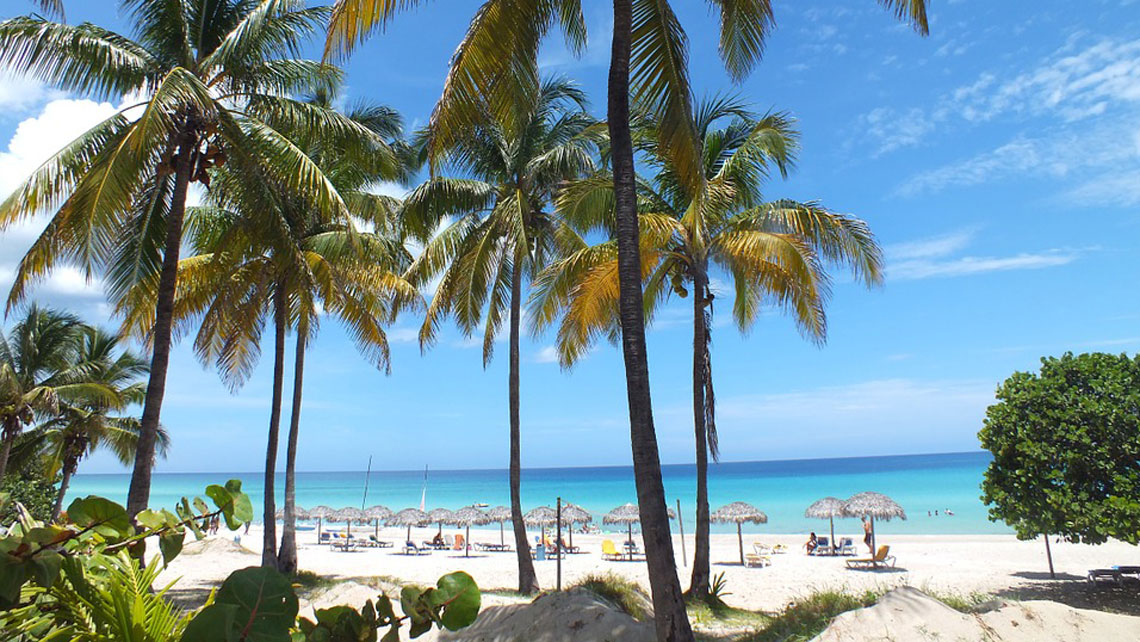 What makes Varadero particularly special is not only the beauty of the beach but the wide range of activities that are available, most of which can be easily arranged through the multitude of hotels that populate the peninsular. Many of the activities at hand are connected with the sea. With diverse marine life and beautiful coral reefs, Varadero has over 30 diving spots where you can accompany expert scuba divers through its clear waters. There are even spots where you can view a sunken military ship and aircraft.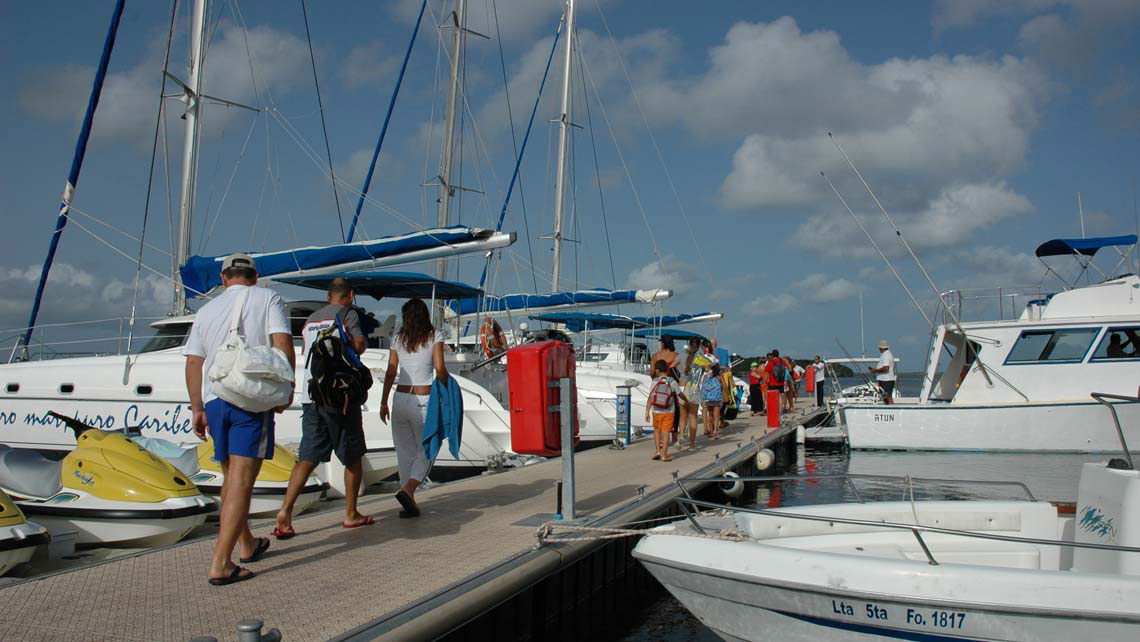 If you would rather be above the water, kayaking is readily available, with many hotels having their own fleet. In some hotels, you can even hire small boats and yachts. If you'd rather stay much closer to the shore, kite and windsurfing have been becoming increasingly popular. Alternatively, if you'd like to go further out to sea, deep-sea fishing trips can be arranged for those looking to hook some big game fish. Want to swim with dolphins? Varadero also has a natural mangrove lagoon where several dolphin shows take place daily at the Dolphinarium.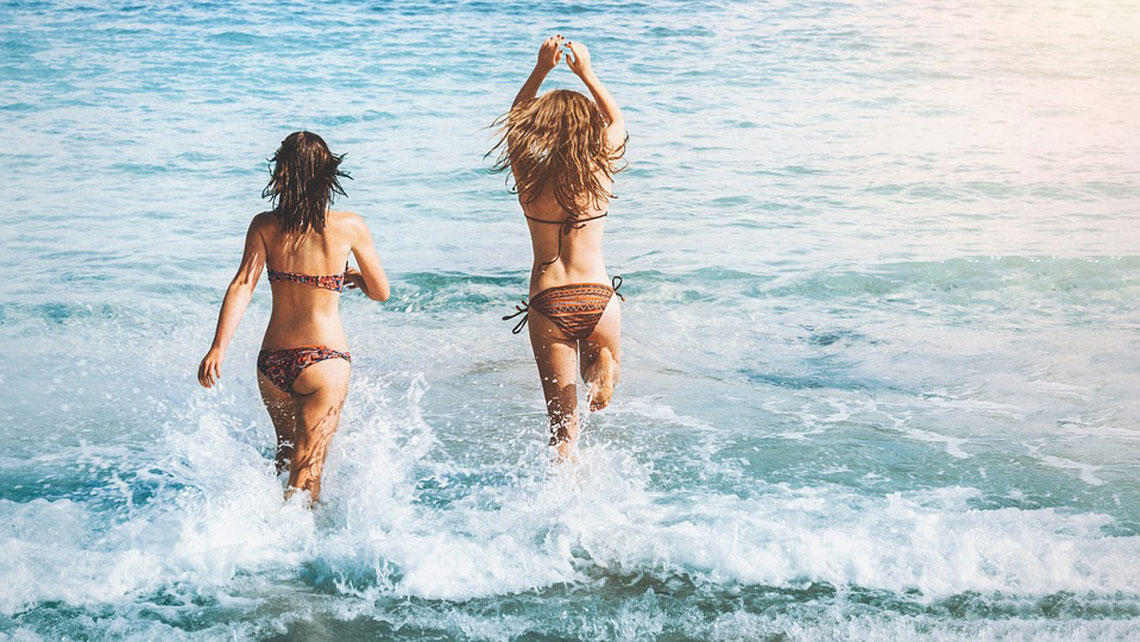 Varadero is also home to several caves. One of them, known as "Cueva Ambrosio", has drawings on the wall that are over 2,000 years old. They show concentric circles in red and black, which are thought to portray some kind of calendar, although it still remains a mystery. It is also home to lots of (harmless) bats, and funds from the entrance contribute to further research and preservation of the species.