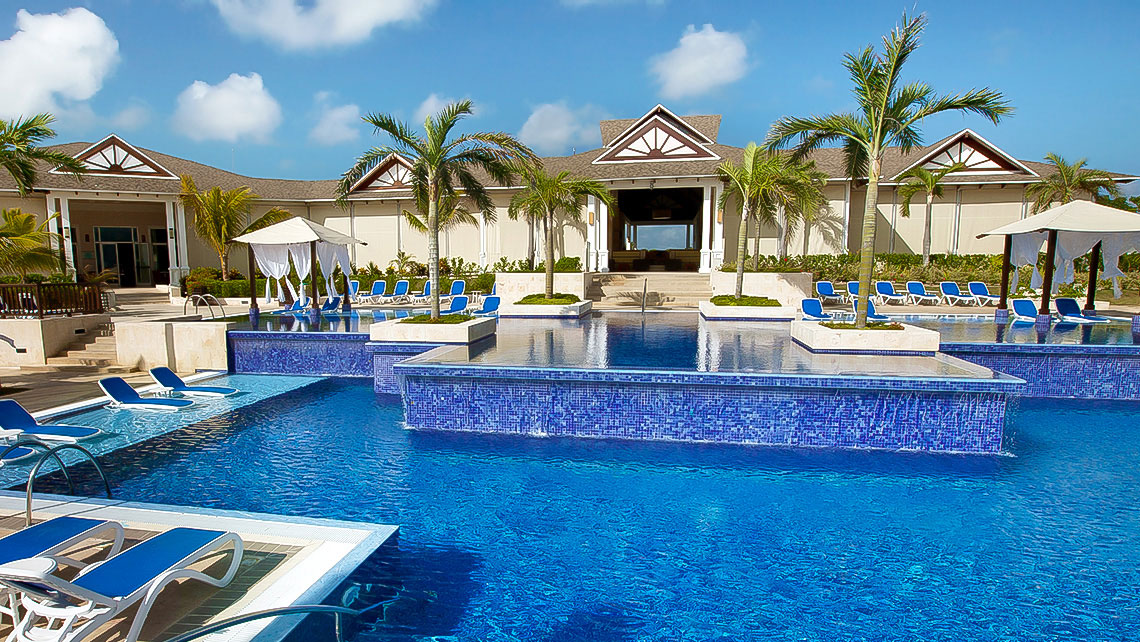 Over the past four months, hotels in Cuba have refocused their operations into creating the safest possible environments for their guests, ready for when the country reopens for international flights and tourists. These new renovations and regulations now guarantee the maximum possible safety for everyone, though this has not come at the expense of giving visitors the trip of a lifetime, with classic holiday activities from live entertainment to relaxing on a lounger all still possible.
Cuba has had one of the lowest levels of COVID-19 cases in the whole of Latin America, and has dedicated enormous amounts of resources into preventing the virus from spreading across the country. This has partly been to protect its own citizens, but also to make sure then country is safe for tourism, which represents a vital part of the Cuban economy.
Three of the biggest hotels operators on the island - Melia, Iberostar and Cubanacan, have recently released the details of the efforts to which they have gone during the past four months to redesign their hotels for the "new normal". As Iberostar put it: "we aim to make customers feel safer than ever so that they can forget their worries and feel right at home".
The changes that the hotel chains have made are so numerous that it would take forever to list them all (Cubanacan estimate that they have over 150 new health and safety measures in place). But to put you in the picture as to what to expect when arriving at a Cuban hotel today, here are seven significant changes that have been guaranteed by all the main hotel chains:
Ultra clean hotel surfaces.

Deep cleaning of every single hotel surface area with antibacterial disinfectants on a very regular basis in part of the new normal. Common areas will be more frequently closed off and cleaned by staff wearing protective gear. To make things easier, hotels have changed some of the materials that they are using in their hotel fixtures. For example, instead of tablecloths, restaurants will now be using disposable paper place mats which can be replaced after each meal.

The new cleaning rules apply to every single room in the hotel, whether it be guest areas or staff areas, with more frequent inspections taking place too. All the hotels are going the extra mile for guests' bedrooms, using antibacterial disinfectant on every single part of the room, not just the usual contact surfaces but also the tops of the walls and ceilings. This is all done 24 hours prior to your arrival, just to be on the safe side.

Ubiquitous hand sanitiser stations

Wherever you are in the hotel building or surrounding grounds, you will never be far from hand sanitiser. These have been installed on all levels of the hotels, as well as entrances and exits, and it is the priority of hotel staff to regularly refill them. Cuba has imported vast amounts of antibacterial gel in preparation.

Limited capacity for lifts

For those people that find standing in a lift with strangers to be an awkward experience, this is very welcome news! Space in lifts will be limited to help keep visitors sufficiently distanced from each other. It's also worth noting that the entrances to the lifts are one of the many locations where the hand sanitisers are positioned.

Social Distancing

As has happened across the world, social distancing has become normalised, and there is an absolute minimum of 1.5 metres separation rule in place, though usually this is increased to 2 metres. The hotels in Cuba have been reshaped and redesigned to make this easier for visitors, with everything from floor markers to plastic screen dividers to restaurant tables being positioned far from each other. Capacity is limited in all areas and actively monitored by staff to ensure that there is never the possibility of overcrowding.

For kids this doesn't mean the end of fun. On the contrary, child-friendly hotels have put together a range of activities for young people that allow them to play, interact and learn whilst also respecting social distancing rules. Cuba has long had a reputation for being a great destination to take children, and the staff have been trained help maintain this reputation.

Even more doctors, nurses and trained staff at hand

Cuba is famous for having one of the highest levels of doctors per head of population, almost twice that of the UK. Cuban doctors and nurses have always been available in large numbers for any health concerns of tourists, and now their numbers have increased even more, with specially-trained teams available at all resorts and main hotels. Hotel staff have also received further health and safety training to prepare them for the return of tourists.

Greater use of electronics

To reduce the amount of paper handouts, everything from menus to activities are now displayed on digital screens which don't need to be touched. Technology also plays a greater role in things like check-in and getting hotel information. Each hotel chain has their own method, Iberostar for example has an app for checking in and out, as well as a 24 hour e-concierge.

Greater flexibility and options

Partly for the satisfaction of guests, and partly to help maintain social distancing, the number of options for visitors has increased in the hotels. That is to say, there are now longer shopping hours, more dining options, and lots more exclusive activities to be done in small groups. All this serves to not only make it a safe trip, but a more intimate and enjoyable one too.