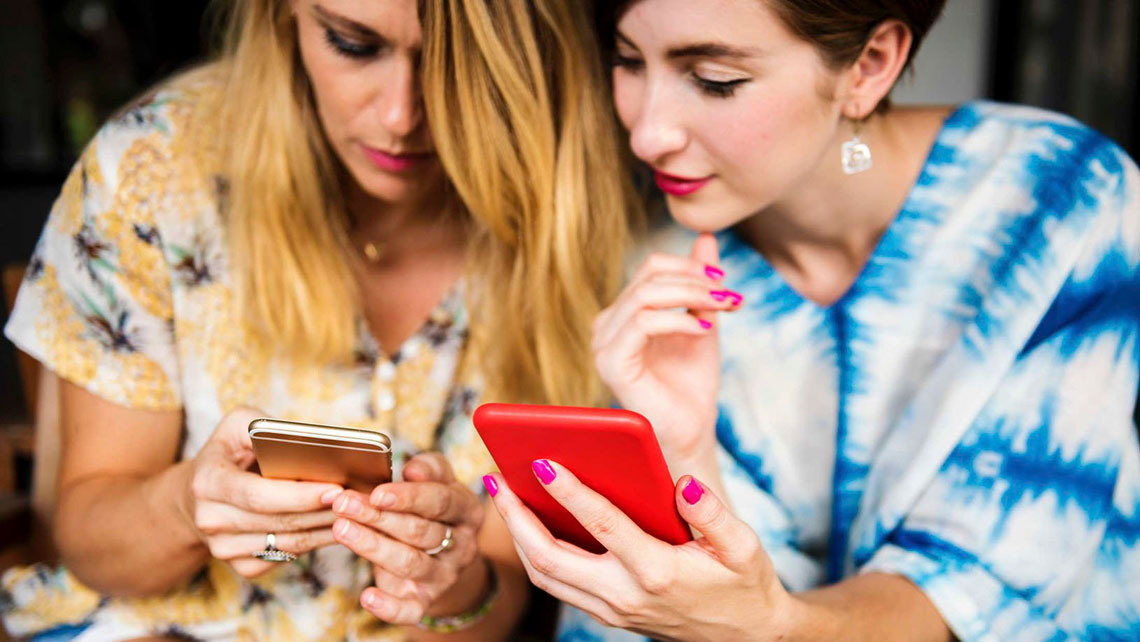 While researching "Cuba" for a holiday trip, one of the first things that appears on the web browsers is "limited internet access". Whether you're a travel blogger or just a selfie fan, it can sound scary at first but don't worry – accessing the internet in Cuba is far easier than you would think and our family here at Cuba DirectTM is dedicated to making sure you know exactly how to get online while on holiday with your family or friends.
When travelling with us, on the first morning of your stay in Havana you will have a welcome briefing. These briefings are a short meeting between us and our clients to go over your services and to answer any questions you may have. The question of "How do I get internet in Havana?" is always one of the firsts to pop up. Our representatives (born and raised in Cuba) know all the ins and outs and will be able to help you connect to the internet that very same morning.
But until that holiday welcome meeting, here's our 2019 guide to internet in Cuba
To connect to the internet in Cuba, there are a few main steps. Step 1 - Buying a Wifi card; Step 2 - Going to a Wifi zone; Step 3 - Using a Wifi card.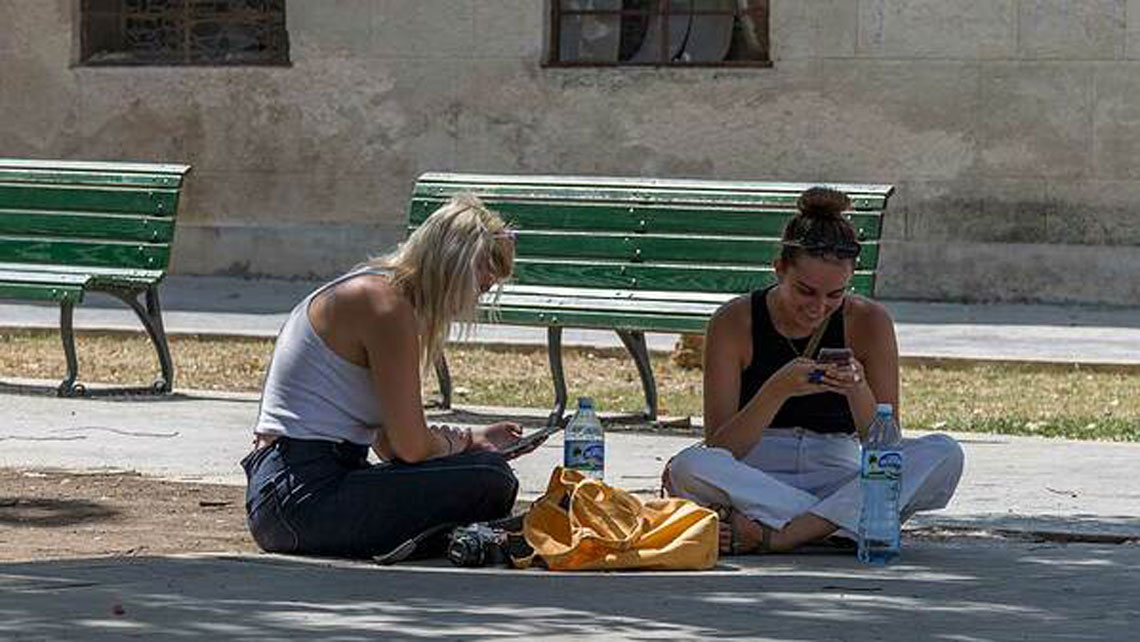 Step 1 – Buying a Wifi card
Wherever you go in Cuba, you have two options for buying Wifi cards. There are the local shops which are called "ETECSA" shops and there are hotels. Please remember there is a difference between Hotels or Resorts and Casas Particulares (private homestays). You will not be able to buy Wifi cards in a Casa Particular.
Both the hotels and the local/ ETECSA shops have their advantages and disadvantages.
The ETECSA shops cater to tourists and locals alike and are certainly the cheaper version, with 1-hour cards going for $CUC 1 each. However, there are downsides, long queues and Wifi card shortages are common and can be frustrating - just remember you're in Cuba and, after all, it's part of holidaying to sort unpredictability. We always recommend checking out your nearest ETECSA before moving on to a hotel.
Most hotels in Cuba will sell Wifi cards to tourists even if said tourists aren't guests in the hotels. However, if you are not a guest in the hotel the price will be slightly higher -- most hotels offer cards from anything between $CUC 3 to 7 per hour. That being said, the process is much quicker, and the hotels offer more flexible opening times than the ETECSA shops. If you are staying in a hotel at any point during your stay, you should be able to buy Wifi cards at the street price from the reception.
Please note: As you move around Cuba when doing a multi-centre or twin centre holiday trip, you will encounter people attempting to sell Wifi cards on the streets, particularly from Wifi zones. These cards are illegal contraband and you should avoid buying cards from such people.
Read more tips and tricks like these in our blog Travelling to Cuba: Your Questions Answered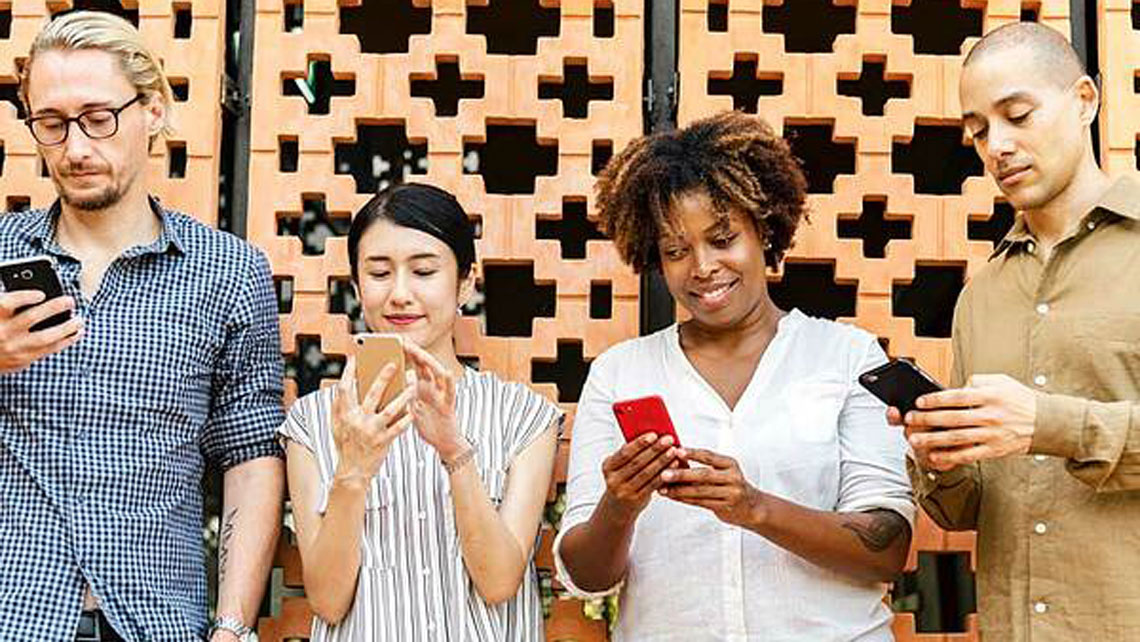 Step 2 – Going to a Wifi zone
Once you have your Wifi card, you cannot use it to connect anywhere and everywhere in Cuba. You must be in a designated Wifi zone. These zones can be found in and around most hotels or resorts and in various parks, squares and even street corners. There is absolutely no indication of where these Wifi zones can be found but don't worry, we have the main clue of what to look for! Anywhere you go, if you see more than six or seven people looking down at their phones, there is probably Wifi there. It is a process of trial and error, but when you go to your welcome briefing on day 1 of your holiday, your CubaDirectTM representative will be able to show you on a map the nearest Wifi zones to your accommodation. What's more, as Wifi becomes more accessible in 2019, there are plenty of restaurants that offer free internet providing you have a Wifi card and they tend to have some sort of sign advertising this offer.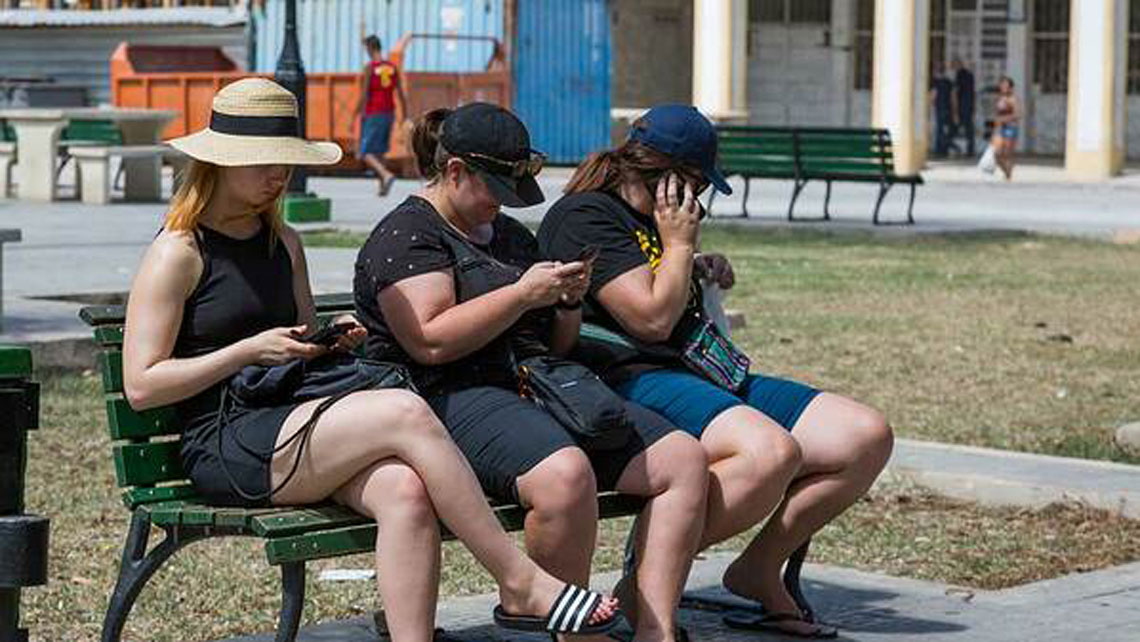 If you have bought a Wifi card in a hotel or resort, you should be able to use that card to connect in that same hotel. However, be aware that some hotels have regulations so that Wifi cards bought there may only work in that same hotel, and you will not be able to use them anywhere else. This varies from hotel to hotel and it is best to check with the receptionist before you buy.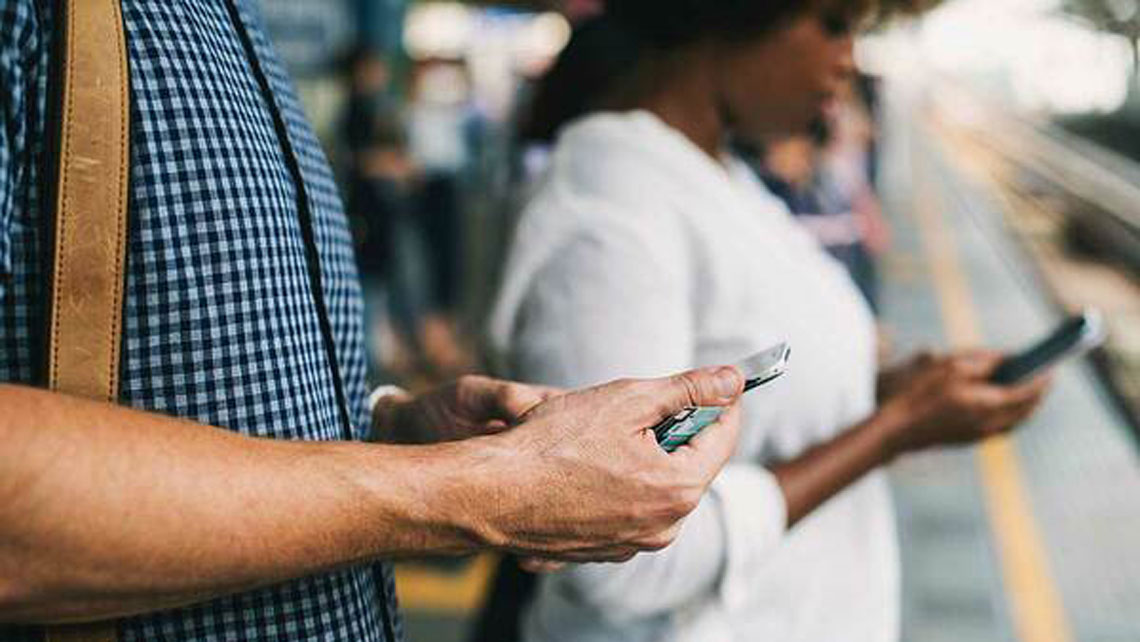 Step 3 – Using a Wifi card
Now you've bought your Wifi card and arrived at the Wifi zone, what do you do? This bit is easy, all the information you need about how to connect is written in English on the back of the card and you will be able to connect at your leisure. The time limit does not need to be used in one go and you are not limited by data used but by time. You can connect for 10 minutes, disconnect, and still have 50 minutes left over for the next day... Just make sure you remember to disconnect!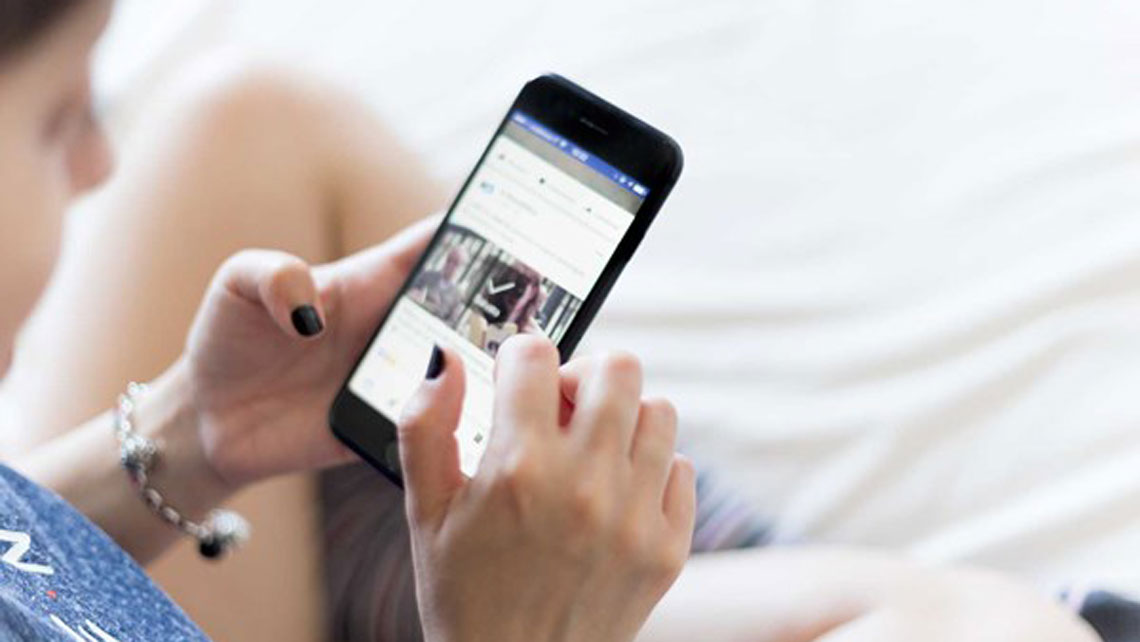 Quick final tips you need to know about Wifi in Cuba
Wifi cards can be shared however not at the same time. One person may connect for 30 minutes, disconnect and hand the card over to a friend who will then be able to connect for the remaining time. However, the technology is slow and sometimes you need to wait a couple of minutes between disconnecting and connecting again because the network gets confused.
When buying Wifi cards, only three can be bought per person per day and you will need to provide identification unless you are buying the card from a hotel you are staying in.
Wherever you go in Cuba, there will be Wifi zones, there will be hotels and there will be ETECSA shops so don't worry about stocking up on internet in Havana – you'll never be too far from your next internet hit.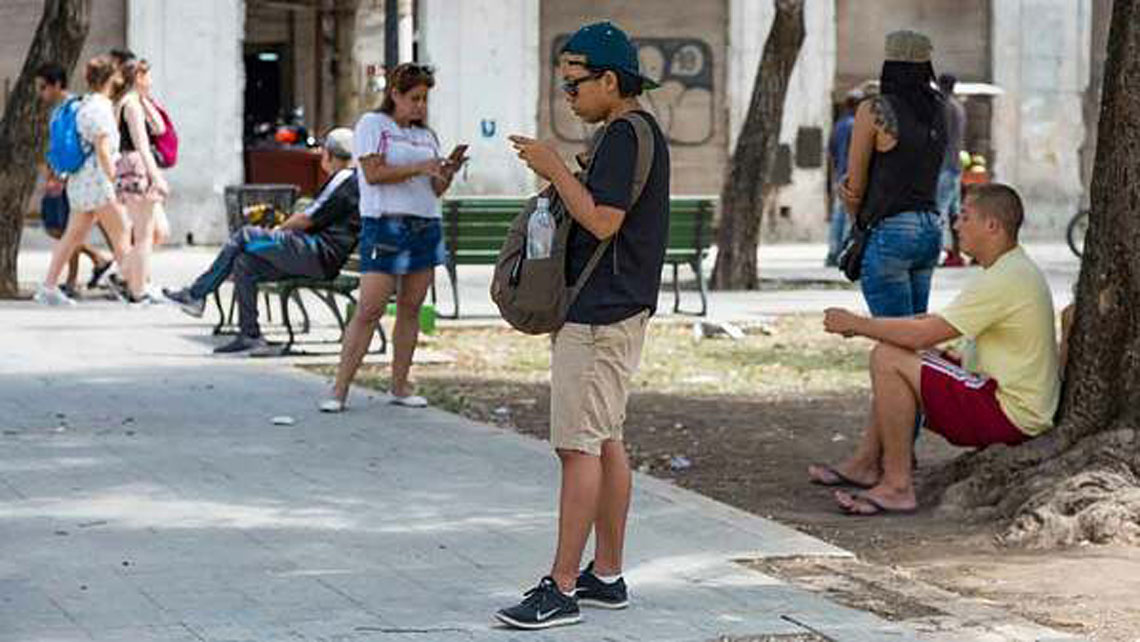 What about SIM Cards?
Since data roaming became available in late 2018 in Cuba, many travellers ask us about buying SIM Cards in order to connect to the internet while on holidays. This is possible however the process of buying SIM Cards is long and tedious not to mention the fact that adding data to your SIM card is expensive. If you're interested in buying a SIM Card in Havana you may be able to buy them from your local ETECSA shop but you'll most likely have to go to the FOCSA building (in Vedado, corner 17 & M streets), and queue up there for up to an hour. SIM Cards cost $ CUC 40. Once you have inserted the SIM into your phone, you'll need to top up your credit in order to buy data. There are various data packages:
600MB – $CUC 7
1GB – $CUC 10
2.5GB – $CUC 20
4GB – $CUC 40
Buying these packages is tricky and you will need to have specific codes. If this is something you are interested in please contact our reps so that they can talk you through the process.
This is an available option, however we ask you to consider the following before attempting to buy a SIM card: this data is still very new in Cuba and can be unpredictable, there is no guarantee from day to day whether you will be able to find the network. Not all phones are viable and it is likely that even with a 3G smart phone, you will not be able to connect. Lastly, this is a very expensive option, and you will be looking at spending around $CUC 80 per person, not to mention the half a day it will take away from your holiday to arrange it.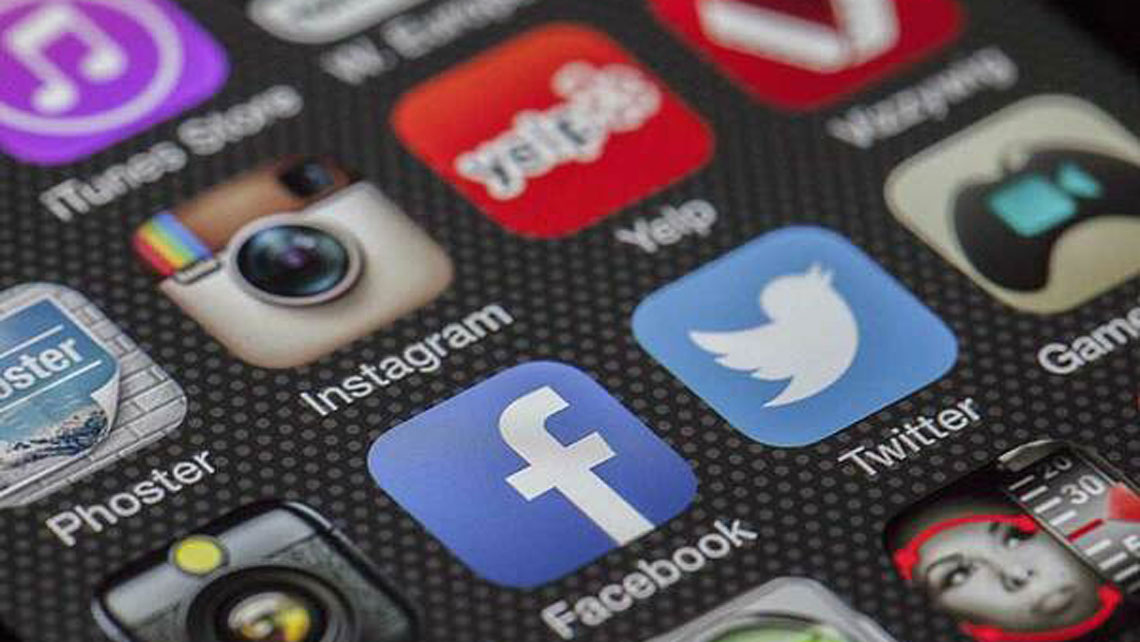 And there you have it! Our 2019 guide to connecting to internet in Cuba. "Limited internet access" isn't nearly as bad as it sounds. Don't forget, our dedicated team of local reps is there to help and any questions you have about internet can be answered at your welcome briefing. Happy surfing!
Do you have any other question about holidaying in Cuba? We want to know how to help. Start planning your tailor-made trip with our Cuban travel experts. For more information and advice, feel free to personally contact our team on 02039305057 or through our Contact Us form. With more holiday experts of Cuban origin than any other British tour operator, our specialists really do know Cuba inside out.