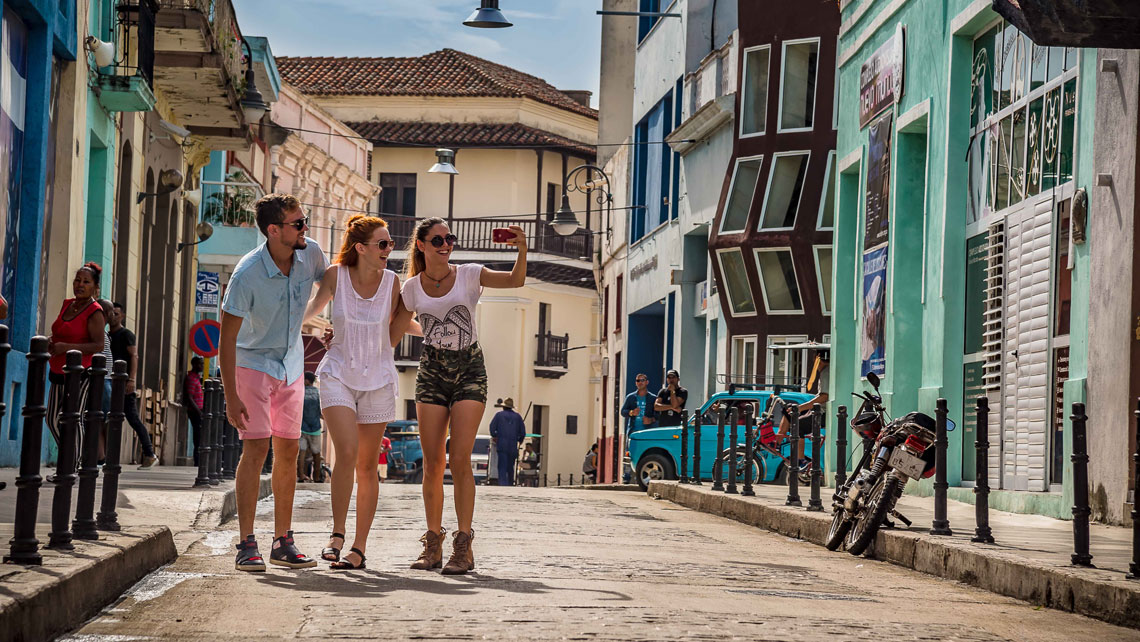 Planning the perfect Cuba holiday doesn't need to imply spending an extraordinary amount of time or effort organising your trip, nor suppose any special ordeal or hassle. Not if you follow our simple step-by-step guide on how to plan the perfect holiday to Cuba in 10 steps (or less).
OK, so you already know you want to go to Cuba now, you've had your eyes set on a Cuba holiday for quite a while, but when it comes to ticking this fascinating, thought-provoking Caribbean destination off your travel bucket list, there is a certain amount of preparation involved (not a lot) and you need to plan ahead just as you would before jetting off to virtually any other corner of the world.
Cuba, however, has certain peculiarities you mustn't overlook in the planning process and we're here to lay down all the facts and tips to make Cuba holiday planning an easy and smooth process so that you have plenty of extra time to fantasise about your trip before getting there.
Do I need to invest a lot of time planning my Cuba holiday?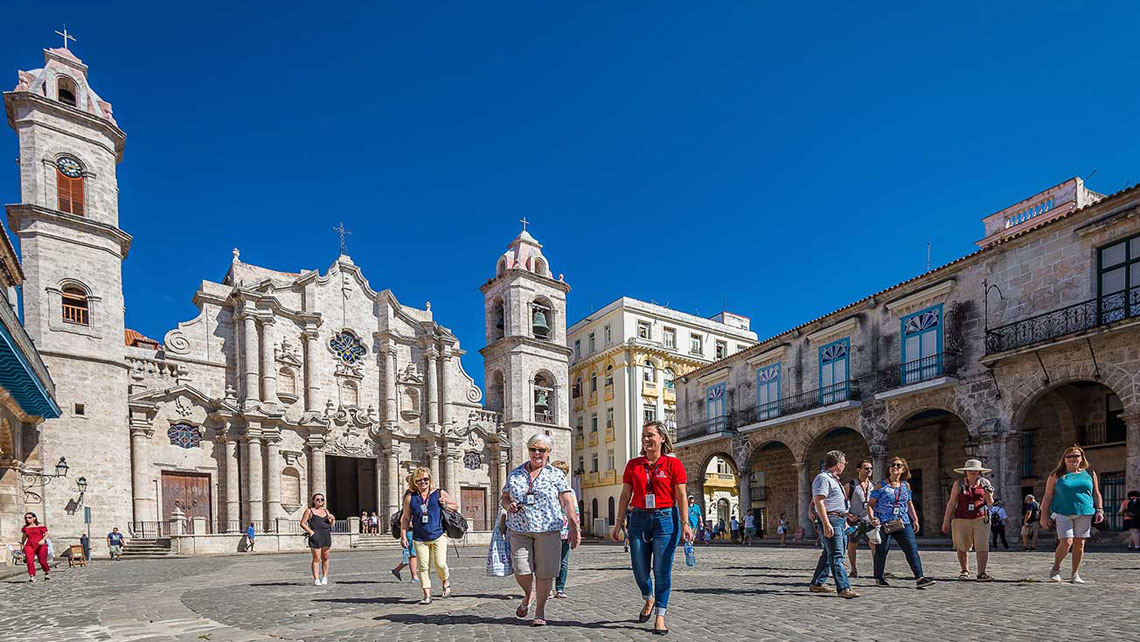 The amount of work involved in planning a Cuba trip will depend on whether you go on a package holiday, escorted tour, Cuba adventure tour or pre-organised/guided trip, or you opt to arrange all of your Cuba travel experience independently. With the first three options, pretty much all the hard work is done for you in advance, but with the latter you'll have to arrange every detail yourself, from booking return flights to and from Cuba, to arranging accommodation and find out about any add-ons like day trips, excursions, city tours, etc. If going solo or with a package holiday, you'll also need to find out about how to get out and about once in the island, learn about transport options, getting online, money exchange issues (navigating Cuba's dual currency system) and knowing where all the hottest nightlife spots are at.
Needless to say, the third option is the most time-consuming as it entails a good amount of researching, browsing and price-comparing, yet there is a growing number of travellers being lured into launching into a fully unadulterated Cuban adventure, personalised to their every whim (although actually, you can book tailormade Cuban experiences where all the hard work is done for you), whether that's backpacking or luxury-hopping between one boutique hotel or chic casa particular to the next as you explore different cities. But even those spirited souls would do well to listen to our pieces of advice to avoid frustration and ultimately disappointment.
Liberating or mind-boggling?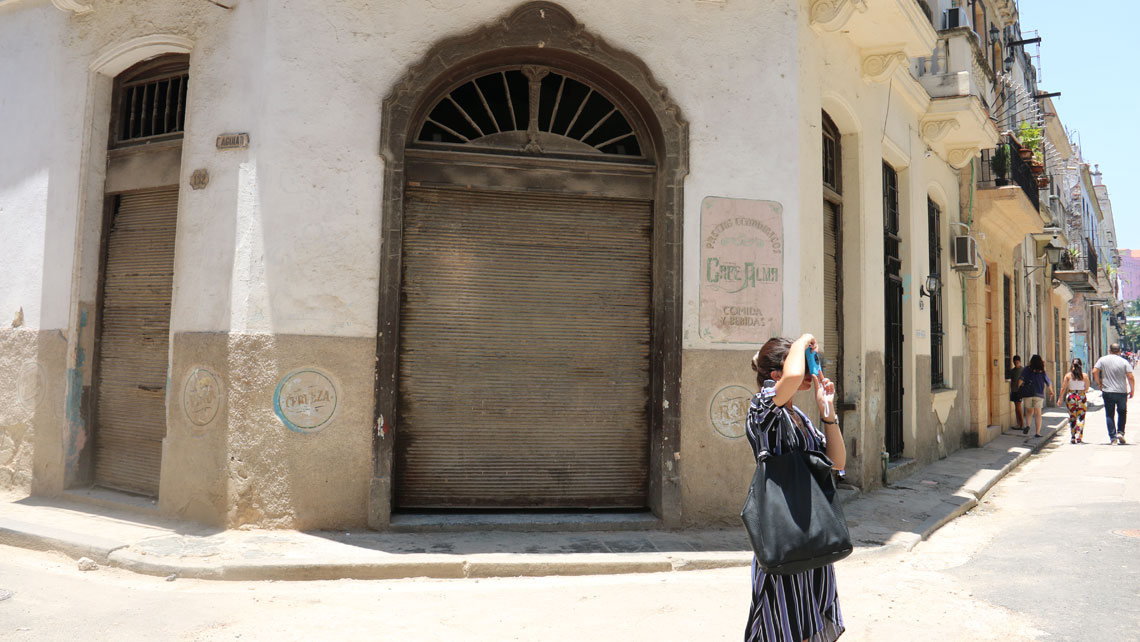 The freedom of planning your Cuba holiday on your own comes with a price. That liberating feeling of doing everything your way, usually means days or even weeks of being tied down to your PC or smartphone for hours as you browse through the many locations to base yourself in, read every Cuba travel article to amass tips and insights and find out about the unmissable cities, experiences, must-do's and don'ts, etc. Because nowadays in Cuba there's much more choice (in terms of accommodation, excursions, UNESCO Heritage sites) and a lot to see and do, planning a holiday to Cuba can prove overwhelming at times. To counteract that, we'll give some guidance to get organised quickly and speed things up.
Note for U.S. travellers
What if I'm an American citizen? Well, planning a trip to Cuba is different for U.S. travellers, especially after Trump's administration re-tightening of Cuba travel rules (previously relaxed by Obama).
Despite the noise surrounding this clamp-down on travel to Cuba, the reality remains that as an American citizen or resident you can still travel to Cuba and are free to arrange your trip independently (commercial flights still connect U.S. airports to Cuban ones), you just have to err on the side of caution when it comes to where you spend your money. When it comes to accommodation you have to stay clear of this forbidden list. You'll travel under a "Support for the Cuban people" licence, which means proving that your trip has helped the Cuban people somehow (staying in a casa particular is one way to do it, as is dining at private restaurants, donating money or resources to institutions, schools, etc).
For U.S. travellers we'll add special notes throughout this post to provide specific recommendations that apply only to those heading to Cuba form the U.S.
Planning your holiday to Cuba in 10 steps
Getting your budget sorted - How much will my Cuba holiday cost?

First things first, before you start planning your Cuba holiday you should have a clear idea of your travel budget. How much can you spend on getting to and from Cuba? How much on accommodation? Will there be any extra spending money available for day trips, excursions or tours? Will you go for a travel package to make things easier? A multi-centre holiday? A cheaper twin-centre city+beach combo? A guided tour comprising several Cuban destinations? There's a LOT of choice out there. But you'll need to go for what fits both your wallet and your travel interests.

So, find out what your Cuba travel budget is first and how far it can stretch before going any further in the planning process. Broadly speaking, a Cuba holiday will cost between £650 and £1500 per person (depending on the trimmings or lack thereof, as well as whether it's a simple package holiday or a tour).

Budget Cuba holidays

If you don't have cash to spare and your budget is rather tight, your best option is a casa particular (there are casas particulares in every price range, just choose the lower end of the scale). Casas particulares nowadays are modern and comfortable, even the cheapest ones are better than budget hotels in Cuba.

Spend a month or two prior to your chosen travelling date to see if you can find any deals on flights. Airlines may drop prices between three to one month prior to your chosen travel date (you can track prices on Google Flights).

Another option not to overlook when you're on a budget is a package holiday, as some start from as little as £599 per person and can turn out cheaper than arranging a Cuba holiday on your own

When it comes to eating out in Cuba on the cheap, you can for around 5 CUC per day. Seriously, Cubans do it for much less, but again, this will involve eating at locals' pizza and sandwiches stands (not paladares but the kind of cafeterias that sell food from windowsills or private homes' patios). Eating in is another cheap option and when you stay in a casa particular you can make use of the communal kitchen (some casas even provide private in-room kitchenettes).

Mid-range Cuba holidays

If you've got a medium travel budget why not go for a package holiday instead of arranging it all on your own? It can turn out cheaper than arranging it all separately on your own (seriously!) and it takes out the hassle and time involved. You can go multi-centre in Cuba to spice things up, combine city and beach or opt for small group tours. For more independence, self-drive tours are another great option.

Luxury in Cuba with all the trimmings

For big spenders, well, planning isn't that much of an issue, but if you want to be sure your money is spent on the right place, with the nicest, chicest hotel in Havana (the Kempinski, Saratoga or new Hotel Packard would be our top options in the Cuban capital) and include an island-hopping adventure that leaves no stone unturned, or at least includes all of Cuba's highlights, from east to west. If money is no issue and you don't want to skimp on luxury and personalised service, you can tailor make your Cuban experience with a private tour (we don't mean to brag, but we've got quite the selection), where every little detail is tweakable to your taste and whim. You can even complement the experience by adding another destination at the end of your Cuba trip and combine Cuba with Miami or with Cancun.

Getting the paperwork sorted - what do you need to enter Cuba?

Tourism is Cuba's second main source of income, meaning that Cuban authorities really want you to come to the island, so they make getting a Cuba as easy and simple as can be. To enter Cuba you will need a Cuban Visa, most commonly known as a Cuban Tourist Card (Cuban Visa is kind of a misnomer because only a small list of countries need a visa to enter Cuba, the vast majority of travellers only need a standard green Cuban tourist card).

Getting your Cuban tourist card (or tourist visa) is easy and you can either obtain it from the Cuban consulate in London (the more expensive option), through a tour operator like us at CubaDirect or an accredited visa provider like award-winning Visa Cuba (the last two being the cheapest options). In the past, you could go and obtain a Cuba Tourist Card on the spot from the Cuban consulate in London after filling out a form onsite, however, as of September 2017, the Cuban Consulate only accepts Tourist Card applications by post (with the processing fee adding an extra £22 to the transaction on top of the £17 visa cost). It's easier, faster and cheaper to do it through a tour operator or apply via an online visa service that will get your Cuban Visa processed and sent to you for £25.

In the case of package Cuba holidays, they might include your Cuban Tourist Card or add a small extra fee to include it (at CubaDirect we take care of it all), just check to be sure! Once you get your hands on your Cuban tourist card you'll need to fill it in by hand using a black (preferably) or blue pen. Be careful that all your details are written correctly or the card might be deemed null (therefore requiring you to buy a new one).

American travellers must beware that depending on whether you fly to Cuba from the U.S. or from another country you'll need a different type of Cuban Tourist Card, either the so-called "pink" visa or the standard green one. You can find out more about Cuban visas, Cuban tourists cards and whether you'll need either of the two types (pink or green) here.

Transport costs - flying to Cuba and moving around Cuba

Flights to Cuba - from the UK and from the U.S.

Almost always, the flights will be the most expensive part of your Cuba holiday or at least, in most cases, they will account for half of your holiday expenditure. From the UK, return rates for Cuba flights oscillate around £700 upwards for direct flights linking London to Havana (Virgin Atlantic flies direct between London Gatwick and Havana with two weekly frequencies), or cheaper with a stop in another European country (consider it a deal if you get it for around £500) so that's more or less what you should budget for (accounting seasonal variations with peak tourism season being December to April and July and August).

From the U.S., direct flights linking Miami to Havana are around $200 for roundtrip fares, with similar fares from Boston and slightly higher ones from New York and Washington (between $300 and $400). American Airlines and JetBlue fly to Cuba on a regular basis with various weekly and daily frequencies.

Arranging transport in Cuba

Public transport? A big no-no

Once you're in Cuba arranging transport on your own is not as straightforward as you would hope, especially because public transport is a bit of a nightmare and not to be relied on (Cubans have no choice but we wouldn't suggest wasting precious hours of your holiday waiting for buses that run with no discernible schedule and are packed like sardine cans - seriously no breathing space!). Yes, public buses are ridiculously cheap, even for Cubans, but they really aren't worth the hassle!

Cuban taxis

Public transport ruled out, your best bet are Cuban private taxis (state-owned ones are typically more expensive and even if they charge about the same, I bet you'd rather the money goes to the Cuban people, especially because you can't compare a classic Chevrolet - and the experience of riding in one - to a modern car). There are some state-owned companies, however, that have a fleet of luxury classic cars from the 50s, so that's another option, especially if you want to cruise Havana in style.

When it comes to private Cuban taxis you have two choices: immaculately-kept, bright pastel-coloured American classic cars or their more neglected equivalent, typically known as "almendrones" or "carros de 20 pesos" (also called "maquinas de 20 pesos"). The former are not exactly cheap but we highly encouraged going for a scenic ride along Havana onboard one of this roofless beauties at least once, you can agree on the route or let the driver take you on a proposed tour with various stops. You can tell them a specific place you want to get to or even haggle with them to agree on a fee so that you have the car at your disposal (and the rider) for the day (or longer if you wish, it will be pricey though).

When it comes to the not-so-pretty but equally admirable "almendrones" that noisily clank along Cuban streets, they are old classic cars that haven't been spruced up and therefore look their age. They might not be as glossy or as well-kept as their shiny counterparts that you'll find parked in Havana's most touristic areas, but these diamond in the rough sure provide an experience (cut them some slack, they've survived the unsurvivable!). They also give you the opportunity to share your ride with locals as they pick up as many clients as they can fit on the go. The thing about these "maquinas" is that they run along certain routes, so you can't hail them as you would a normal taxi and tell them where to go. Rather ask them where they're going and where they can stop along the way to see if you're interested. They typically charge 20 or 25 Cuban pesos, the equivalent to 0.80 CUC or 1 CUC, so really cheap for a taxi (it does come with the caveats we've mentioned though).

Coach buses

If you want to move around the country and say, get from Havana to Viñales or Havana to Varadero, your best option is a coach bus. Here you have a few options. The cheapest is the Viazul fleet of buses connecting Havana to virtually every Cuban province. Air-conditioning is cranked up high and comfort levels are acceptable. The best part is that fares are cheap (starting from 10 CUC each way, which is what a Havana - Varadero ticket would cost) and that you can book your trip ahead of time via its online platform.

Alternatively, Havanatur and Transtur buses will operate the same routes for a bit more and are regarded as being more reliable in terms of time-keeping (although ViaZul doesn't have a shabby record) with similar levels of comforts. For long-distance travel in Cuba, a short domestic flight would be best, as it would take you over 10 hours to reach Santiago de Cuba from Havana!

Finding the right accommodation - hotel, resort or casa particular?

The next step in planning your Cuba holiday (after you've got your flights sorted) is choosing where to stay. Will you go for a hotel, a beach resort or a casa particular? The truth is, you can combine all three experiences to get a fuller taste of Cuba, but if you can't have a taster of the trio for time or budget restrictions, then, opting for one that's right for you is key. If unsure about what a casa particular is or what a stay in this quirky type of Cuban accommodation entails, you can take a look at some of our Cuba holidays with stays at casas particulares and find out why they're so awesome.

If you're an American citizen worried about where you're allowed to stay during your Cuba trip, the answer is most casas particulares are fine, all beach resorts are banned (you're not supposed to be on "holiday" in Cuba) and some hotels are forbidden (the ones in this list from the U.S. Treasury department.

Getting online - internet in Cuba

So, internet in Cuba has a really bad rep. It's not as bad as it seems but it's still not great. Very recently (July 2019) the government started to roll out a service to provide internet in Cuban homes and offer Wi-Fi internet connection in private businesses like coffee shops, bars and paladares (private restaurants). It's early days to say whether the Wi-Fi will catch on and be eventually offered in a variety of Cuban establishments. We don't know how long it will take to reach private businesses, so we'll have to wait it out for internet in Cuba being completely widespread and available.

In the meantime, you can get online at a number of Wi-Fi hubs in public places like parks, all along the 8-km-long Malecon seawall and in hotel lobbies. To access internet in Wi-Fi hotspots you'll have to purchase an internet card from ETECSA (Cuba's telecommunications company) and you can do so from your hotel desk or at an ETECSA kiosk. The Cuban internet card gives you one-hour internet access for 1.50 CUC (you must use all your minutes in 30 days or they expire if you've got some left over at the end of your trip pass them on to a local (they'll be grateful!).

Being health savvy - health insurance and the vaccines you might need

The vas majority of European travellers don't need to get any jabs prior to their Cuba holiday, although some may be advised to in special cases. As long as you're up to date with the vaccination calendar for life in Britain, you're practically good to go. The NHS' Fit for Travel website has regularly updated specific information on health precautions when travelling to Cuba, so we advise taking a look.

We can give you some pointers on the health precautions you must take once in the island.

Dengue fever and the Zika virus are both transmitted via mosquito bites, so a strong mosquito repellent is a must in your suitcase.

A few years ago, an outbreak of cholera meant that tap-drinking water was ill-advised. Cholera cases have reduced drastically and the bacteria is no longer cited as a risk by world health authorities, but drinking tap water is still not recommended, not just because of cholera risk, but because of water differences, meaning that stomach upsets are common among foreigners not used to the water. If you drink tap water, you'll have to ensure it's been boiled first, but it's better and safer to stick to bottled water.

Last, but most importantly, you must buy adequate health insurance for your Cuba trip and it must be shown to authorities upon landing at a Cuban airport. If you don't present one, they'll make you buy one on the spot.

Exchanging money - navigating Cuba's dual currency system

Probably one of the most confusing parts of your trip will be getting Cuban money and getting acquainted with Cuba's dual currency system. It's not as complicated as it seems but as it's unique to the island, you'll need to know the basics.

Cuba has two official currencies in circulation. One is the Cuban Peso (CUP) which is the currency that Cubans are paid their salaries in (or most of their salaries) and the other is the Cuban Convertible Peso (CUC) which is what you will use as a tourist and the highest in value of the two currencies. The equivalence is 1 CUC = 25 CUP and £1 is worth around 1.22 CUC.

What can you buy with CUC?

For most things in Cuba, especially as a tourist, you'll have to pay in CUC, from hotels to tours, excursions, classic car taxis, private and state-owned restaurants, as well as souvenirs, etc. For this kind of things, Cubans have to pay in CUC too, which is why in more recent times, the government has begun to pay Cubans a small percentage of their salaries in CUC.

Getting acquainted with both currencies and the differences between the two and how they look is crucial in order to avoid getting short-changed and fall prey to a scam where you pay in CUC and they give your change in CUP. Remember this rule, CUP notes have portraits of Cuban heroes while CUC feature the monuments that pay them tribute.

What can you buy with CUP?

Well, cheap things like ice cream, peanut bars and cones, popcorn or churros from street vendors, sandwiches and pizzas at street stalls or food and drinks sold through Cubans' homes in makeshift bars or cafeterias (not to be confused with paladares, which charge in CUC only regardless of whether you're a tourist or not).

It's not worth the hassle to exchange your currency into CUP, but if you really want to, you can do so at a CADECA exchange kiosk. You'll have to change into CUC first though!

Where can I get Cuban money?

You can exchange your currency into Cuban money (CUC) at any of the CADECA kiosks spread throughout the city or at banks. We don't recommend exchanging at the airport as they apply higher exchange rates, and the ones in hotels are also higher than at banks or CADECAs.

Best time to travel to Cuba

Why, of course any time is a great time to travel to Cuba! But if you want to avoid the worst of the humid heat, we recommend avoiding the summer months of June, July and August. Don't write June completely off the cards as you might get good deals on flights and room rates and the heat won't be as bad as July and August. Also, as the Cuban sum

The best time to travel to Cuba is typically considered between December and April when temperatures are at its mildest (around 20 to 25 degrees Celsius) and downpurs at their lowest (with the rare occurrence of a cold front). But this also marks high tourism season (with a considerable arrival of Canadians escaping their harsh winters) which means higher room rates and flight fares.

In terms of getting a good deal with milder temperatures, October and November are great months, just beware that it may rain more than during high season, although cloudy skies are quickly followed by sunshine spells.

Hurricane season runs from June to November, with peak months being August and September. But remember, just because it's hurricane season it doesn't mean there will definitely be hurricanes or that they will affect the region in Cuba that you'll be based in (Cuba is a big island, the largest in the Antilles, tripling or quadrupling its Caribbean neighbours in size). The disturbance hurricanes cause lasts typically a day (although the aftermath may endure for longer, as does the trail of destruction left behind, with strtuctural damages taking months to recover.

Things to bring to Cuba - suitcase essentials

Sunscreen, mosquito repellent, painkillers, condoms along with a travel first aid kit (including things like antiseptic, gauzes and plasters) are all things you should bring to Cuba as you can't rely on any of these being available at local shops. Either (or all of these things) might be unavailable at multiple stores throughout Cuba at the same time (they frequently run out of products, remember the U.S. embargo, it's a real issue and a real problem!). Even the most basic things like toilet paper will run out for months in Cuba (not a concern for you if you stay in hotels or casas particulares, they're stocked up), so don't disregard any travel essential thinking you'll buy it once there. Bringing kids and babies along? Take nappies, formula, nappy cream and anything else you might need, there's a high likelihood you won't find what you need in shops if you run out, or they won't be available in the size you need or in the brand you want.

If you want your trip to have a positive ripple effect and you have some wiggle room in your suitcase, bring gifts to give out to Cuban kids. Things like pencils, rubbers, coloured pencils, pens and markers, as well as notebooks are really hard to come by and the kids you give these precious items to (along with their families) will be extremely thankful.
Are you prepared to start planning your Cuba holiday yet?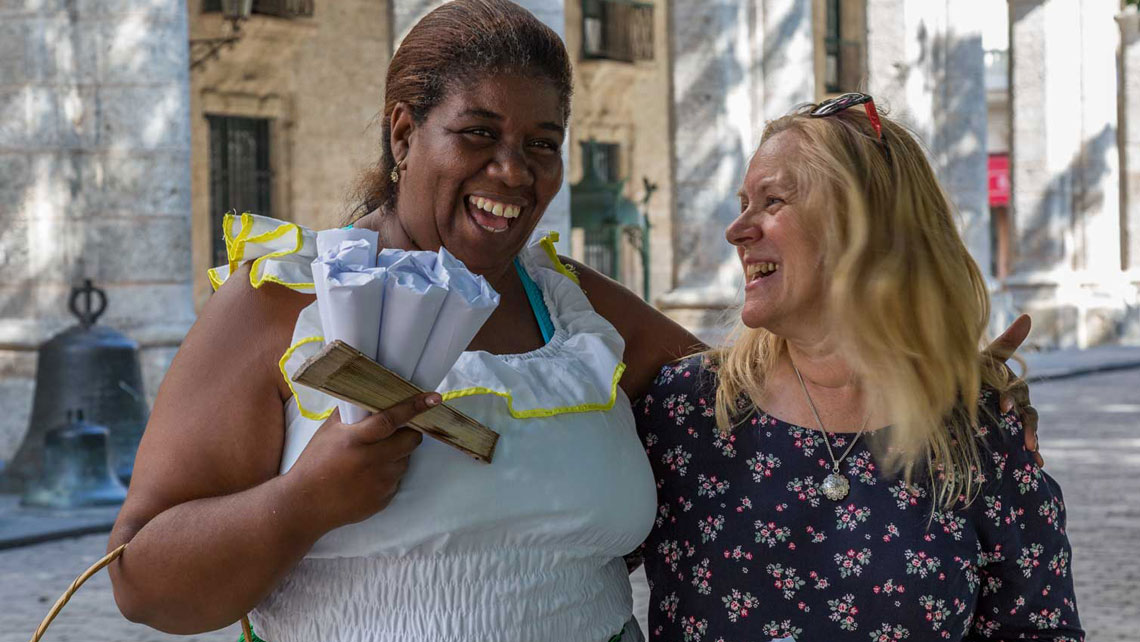 We hope that this guide to planning the perfect Cuba holiday has helped you start organising your next Cuban adventure, or at least equipped you with basic knowledge and tips for successful planning. We've covered the main elements of planning a Cuba holiday, from flight costs to the varied and picturesque choice of accommodation, getting out and about in Cuba (the different transport options), vaccine recommendations and health precautions, the best time to travel and the essentials to bring in your suitcase.
If you're still thirsty for information regarding planning a Cuba holiday, leave your questions on the comment sections and we'll keep adding to this blog in order to answer your concerns.