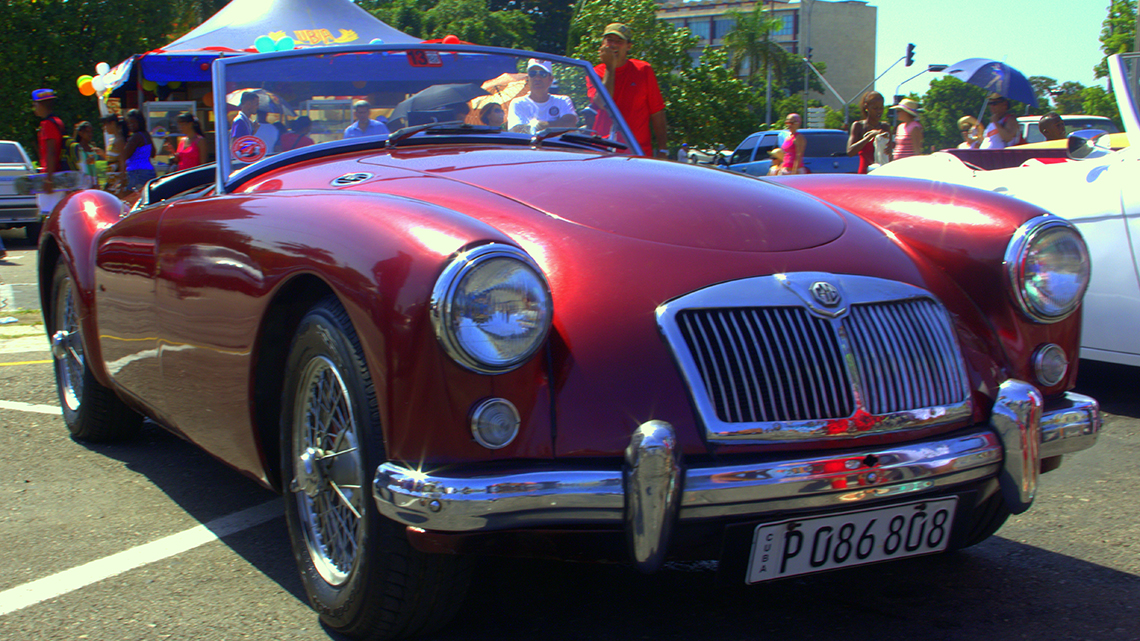 Prince Charles and the Duchess of Cornwall Camilla visited Cuba in march 2019 as the first members of the royal family to land in Havana after the 1959-revolution. The royal couple visited Old Havana, drove a classic car to the Lennon Park, and prepared their own mojitos at a local restaurant. Before them, Edward of Windsor, Winston Churchill, Paul McCartney and Mick Jagger also jumped at the opportunity of visiting Cuba.
What were they eager to see and what did they do? Read on to find out.
Edward and Wallis Simpson, Dukes of Windsor
Seventy years before his grand-nephew, Edward VIII (1894-1972) chose Cuba as a tropical oasis of discreet glamour with his wife, the American actress Wallis Simpson. The then Duke of Windsor was running from the uncomfortable limelight that followed his abdication on 1936 to marry Simpson. They travelled to Havana four times, between 1944 and 1955.
Presidential Suite at Hotel Nacional de Cuba

The Caribbean island offered them music, sea views from their hotel balcony and an endless summer – he was usually photographed in light-coloured guayaberas (a loose shirt with stripped seams that is traditional to the island) and got to mingle with Havana's élite society who invited the royal couple to frequent parties.

The Hotel Nacional de Cuba, inaugurated in 1930 as Cuba's most impressive hotel, hosted them all four times in the Presidential Suite that included a private entrance and diner, plus areas to receive guests.
Churchill – 21st birthday in 1895 and out-of-duty Prime Minister in 1946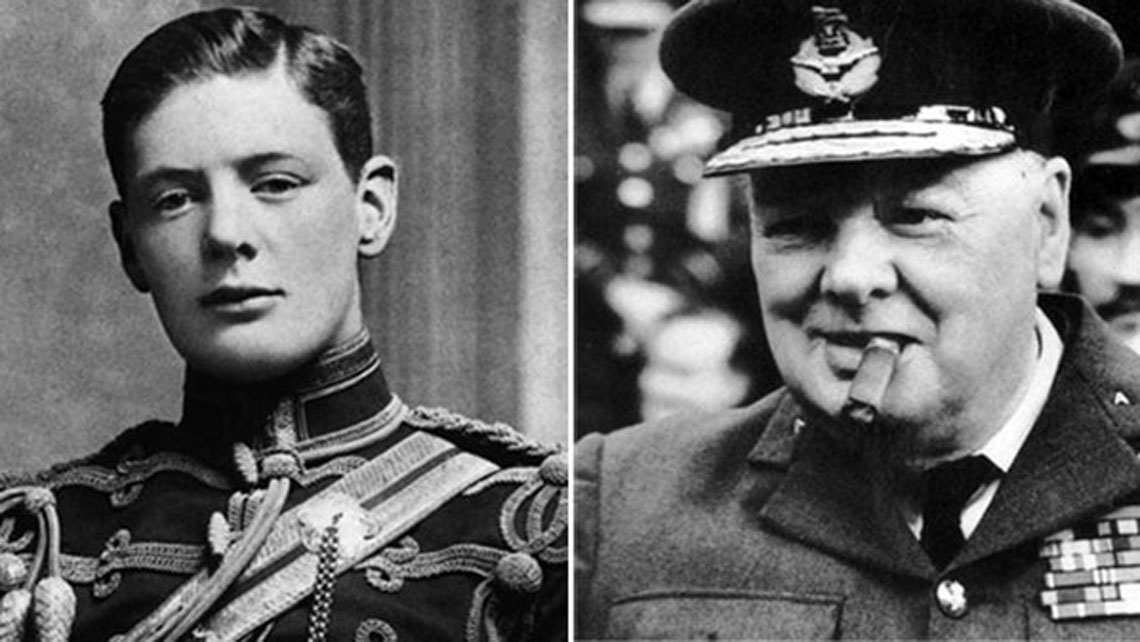 Winston Churchill visited Havana in 1895 and in 1946, in what his biographers describe as two very different moments in his career.
In 1895, young second lieutenant Winston travelled on his first trip outside northern Europe as a war correspondent with almost no experience, turned 21 in the midst of the second Cuban pro-independence war (1895-1898) and gained his first medal for bravery under fire while developing his notoriety in the press.
Fifty years and a month later, Prime Minister Churchill took two months off out of his busy agenda and accepted an invitation from a friend in Florida, United States. It was the beginning of 1946.
Paul McCartney – impromptu visit in January 2000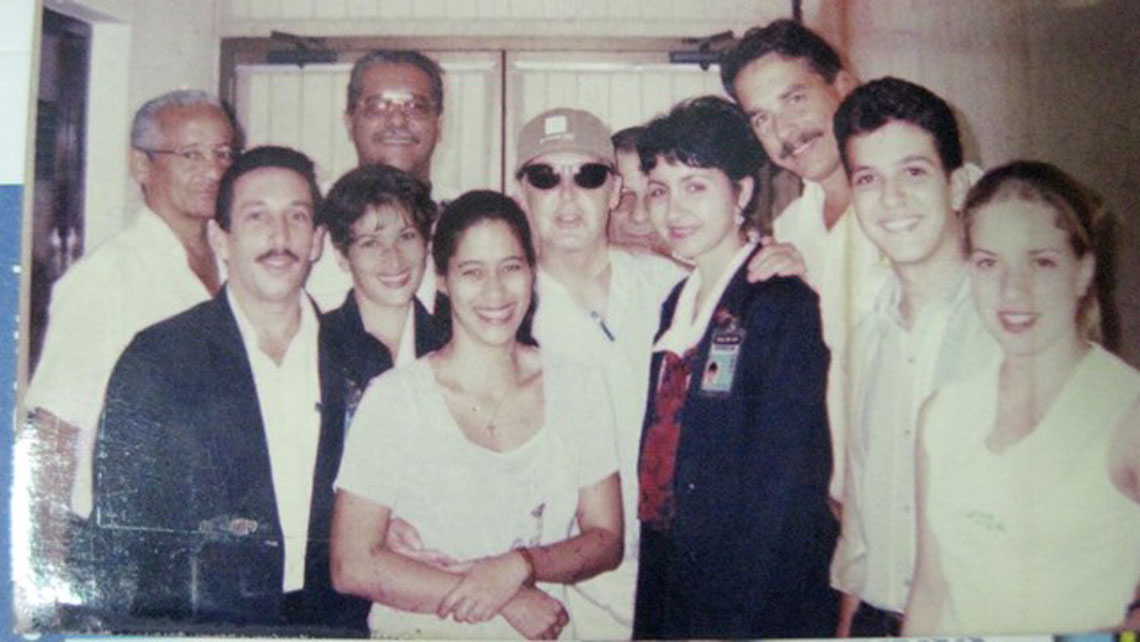 Although there are many overlapped testimonials regarding the ex-Beatle's visit to Cuba, something is for sure: no one expected his private air-plane to land in Santiago de Cuba's airport on a normal day of January 2000. He asked for permission to descend on a short visit, and no one could believe it once the plane landed and a hat-and-glasses McCartney said Hello to the locals.
City touring Santiago de Cuba

Paul came accompanied by his girlfriend Heather Mills and two of his sons, and the whole group toured the city centre of Santiago, admiring the Parque Céspedes, the city's Cathedral, the Moncada barracks, and the historic site at the San Juan hill.

Founded in 1515, Santiago de Cuba is the heart of Cuba's Caribbean culture, mixing the roots of African influence with Spanish colonialism like no other city in Cuba. It also boasts of the Sierra Maestra's verdant mountains, intertwined with rivers and hidden communities.

Playing at Casa de la Trova Pepe Sánchez

A curious McCartney was also spotted in the famous Casa de la Trova Pepe Sánchez, a lively music centre in the heart of the city, where he partook with the local musicians effortlessly playing the Cuban clave (leading rhythm) as if he were part of the band.

Before leaving, he and his family bought a handful of CD's, including some of Benny Moré and of the Grammy-awarded Eliades Ochoa. His sons got a selection of popular Cuban bands like Los Van Van, the Orquesta Aragón, Adalberto Álvarez y su Son and the NG, la Banda.

Castillo de San Pedro de la Roca

Finally, the McCartney's had lunch at Castillo de San Pedro de La Roca, a 17th-century fortress with fantastic views over the Santiago bay. There's a rather creepy statue of the ex-Beatle here today, a great spot to take a bizarre selfie. However, it does look like the family had a great time eating mixed vegetable omelettes, pineapple juice, local beer and chocolate ice-cream.

Read more about Cuba's culinary highlights in our blog Unmissable Drinks and Dishes in Cuba
Mick Jagger – rolling in Havana in 2015 and 2016
The legendary rock star came on a paparazzi-free trip to Havana with his sons in October 2015, in what many newspapers described as the preparations for the historic concert the Rolling Stones gave for free in Havana on March 2016.
Documented in Havana Moon, the show was the biggest act to play Cuba since its 1959 revolution, and happened just three days after US President Barack Obama came on an also historic visit.
In his social media feed, Jagger posted a photo wondering around Old Havana with a light blue shirt and a messy hair, and captioned it with a simple "On a break in Cuba".
Music lead the way

While on his first short break in Havana, Mick stayed at Meliá Habana hotel, and visited the Fábrica de Arte Cubano, the multifarious cultural centre hosted by Cuban musician X Alfonso. He was also spotted cruising through the streets in a classic American car and visiting music record studios with fellow local artists.

Dancing at a nightclub in the city

The leading voice of the Rolling Stones accepted the selfie with the workers at Sangri La, a nightclub in Havana where he was seen dancing the night out as only he knows, with swag movements and true joyfulness.

For a detailed overview of Havana's nightlife scene, read more in our blogs Havana's 9 Dreamiest Rooftop Bars and Queer Cuba: The Ultimate Guide For LGBT+ Travellers

Enjoying the food scene too

Following in the steps of the crème de la crème who had visited Cuba before, Mick Jagger ate at La Guarida, a restaurant housed in one of the featured locations in Cuba's Oscar-nominated film "Fresa y Chocolate". Famous for its impeccable service and tasty meals, La Guarida has welcomed everyone from Beyoncé and Jay Z, to Robert de Niro, Jon Bon Jovi, and the late Karl Lagerfeld.
Feeling like a celeb already? You can do Cuba too! Start planning your tailor-made trip with our Cuban travel experts. For more information and advice, feel free to call our team or through our Contact Us form. With more holiday experts of Cuban origin than any other British tour operator, our specialists really do know Cuba inside out.