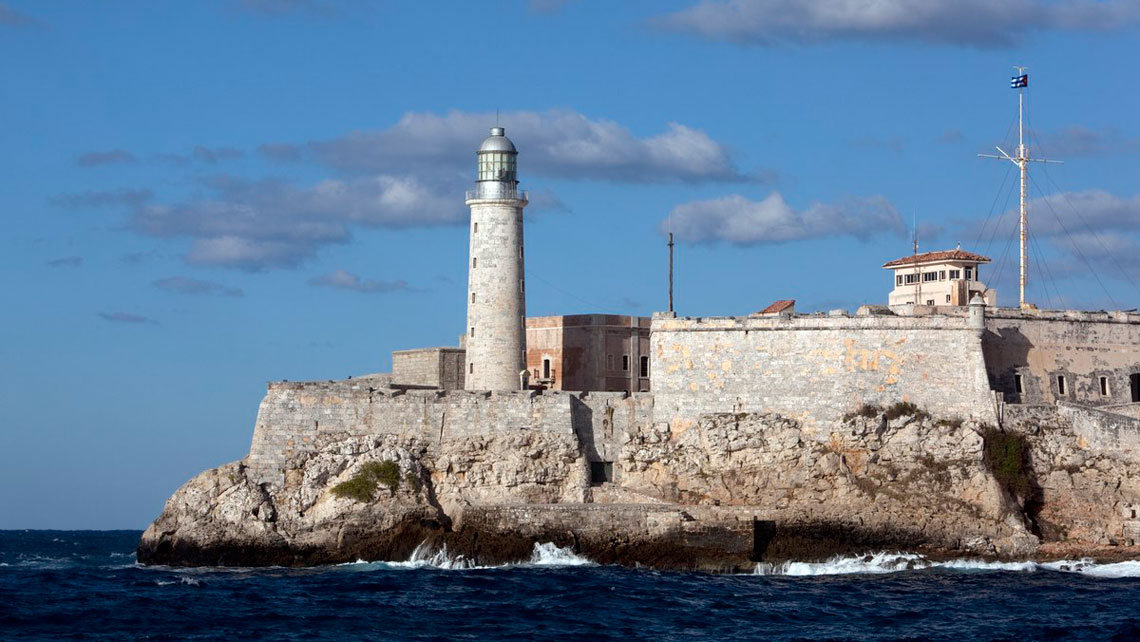 Standing proud on the eastern side of Havana Bay are two magnificent fortresses: "El Morro" (Castillo de los Tres Reyes Magos del Morro) and "La Cabaña" (Fortaleza San Carlos de la Cabaña). Situated next to each other, the area is collectively known as Parque Histórico Militar Morro-Cabaña, often shortened to Parque Morro-Cabaña.
The importance of these fortresses cannot be overstated. El Morro is one of the oldest fortresses in the Americas, and La Cabaña is considered to be one of the largest fortress ever built in the Americas. They, therefore, stand as a testament to just how vital Havana was to the Spanish Empire for centuries. Its strategic geographical location in the Caribbean combined with a natural harbour suitable for shipping meant the city had to be defended at all costs.
Parque Morro-Cabaña is well worth the visit, with plenty of things to do and see. It is also a popular activity if you are visiting Cuba with children. Whilst the fortresses in themselves provide more than sufficient activities to do, a big bonus of going there is the view. Being at a vantage point on the eastern side of the bay means one is treated to a picture postcard panorama of the city. There are also plenty of high end restaurants and bars, though set in a much more tranquil environment that the hustle and bustle of Havana's streets.
The number of tourists that visit Parque Morro-Cabaña is remarkably low when one considers just how historically important these fortresses were, and even if you do go there in peak season, the complex is so big that there is usually plenty of space to avoid the crowds. Both can be visited in the daytime, and La Cabaña is open every evening for a special ceremony. See below for more information.
El Morro

El Morro was built between 1589 and 1630 in conjunction with two other fortifications on the western side of Havana Bay - "La Fuerza" and "La Punta". The idea was that having fortifications on both sides would provide ample protection for the city. A copper chain was even connected across the bay, that was drawn tight at nighttime to prevent privateers entering the city after dark.

For over a hundred years El Morro successfully fought off attacks from European privateers (mainly English, French and Dutch) but it proved insufficient in 1762 when British forces were able to capture the Havana and occupy it for over six months.

It is worth having a little wander around the outside of El Morro to appreciate both the views and the sheer age of the construction, much of which has stayed intact. It is also possible to glimpse into a network of tunnels that run underneath. You can enter inside the main castle for a fee, which includes a museum. For an additional small fee you can climb to the top of the lighthouse, which was added to the fortress in 1844. The view from the top is breathtaking.

La Cabaña

La Cabaña was constructed between 1763 and 1774. It was ordered by the Spanish King Carlos III a year after British forces had captured Havana for six months. The British gave the city back to the Spanish as part of a treaty (in which the Spanish gave Florida to Britain), but King Carlos III was well aware that the city had shown its weakness and could be prone to further attacks in the future. Not taking any chances, the whopping 700 metre long La Cabaña was built on the very ridge that had been used by the British to shell Havana and cause the city to submit.

The fortress itself was built as a self-contained village, with a chapel, lodgings for soldiers and officers, a prison and an execution site among other things. It played a role in Cuba's history right into the 20th century. Today you can enter the main fortress for a fee, where you get to see the aforementioned features plus a lot more. La Cabaña is particularly well geared towards visitors, and there are various cafes, arts and craft stores, and even a tobacco shop that features displays on the Cuban Guinness World Record holder for the longest cigar. Many of the streets are cobbled, and you can get up close to a massive old sun dial and dozens of canons. There are also various small museums both inside the fortress and a short walk round the eastern side.

Every evening La Cabaña plays host to a centuries old tradition known as "El Cañonazo", a canon blasting ceremony whereby a canon is fired every night at 9pm by soldiers dressed in nineteenth century uniform. This dates back to when this loud bang sounded to the public that the city gates had been closed, though today it is done for the sake of tradition. It is an event worth attending - make sure you arrive well before 8pm to get inside and get a good spot.

Note, if you don't get to make it to the canon blasting ceremony, you can still here the sound of the canon blast from a long distance away. Get yourself on the Malecón - Havana's promenade by the sea - and at 9 o'clock on the dot you should hear a huge blast.
How To Get There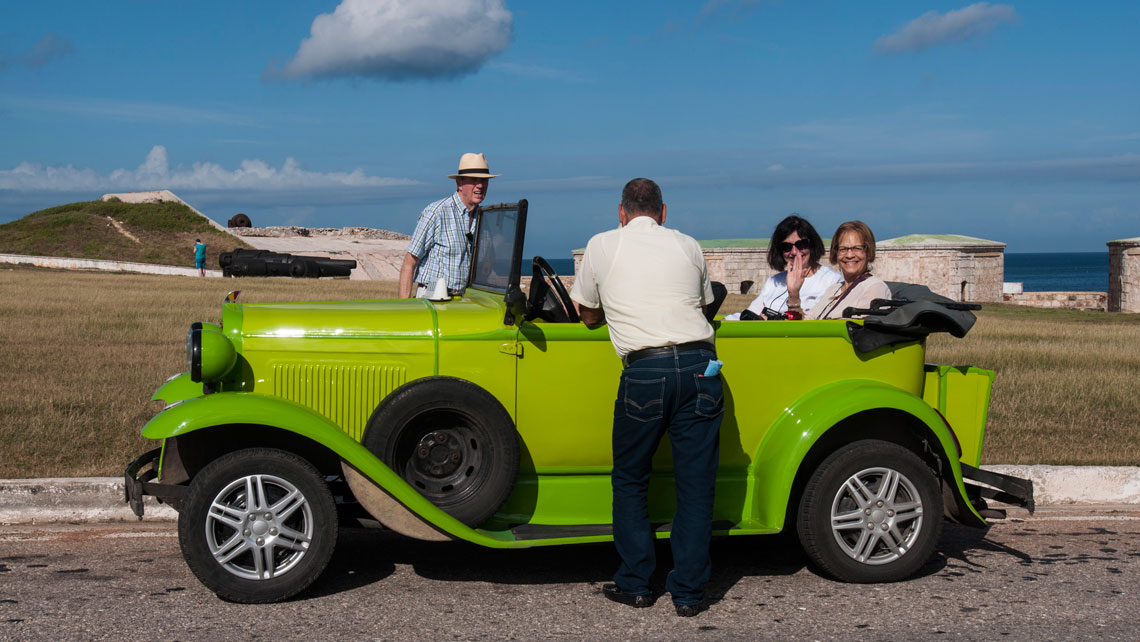 There are various ways to get to Parque Morro-Cabaña. The easiest way is simply to take an official taxi from outside of one of Havana's hotels. Remember to establish the price before leaving. Alternatively, you can take a bus. There are regular tourist buses that leave from Parque Central that are well accustomed to taking tourists to Parque Morro-Cabaña. For the more adventurous, you can try taking a local bus, though for various reasons these are generally not recommended for tourists.
A more scenic option is to take the cross-bay ferry. They leave roughly every 30 minutes, departing from the port opposite the Russian Orthodox Cathedral in Old Havana. Until the late 1950s this would have been your main option, but after the construction of the Havana Tunnel (Túnel de La Habana) in 1958 it became possible for vehicles to go underneath the bay. Should you wish to take the ferry, bear in mind that there is a one mile steep walk when you arrive. This does mean, though, that you get to see some other sites along the way, including El Cristo De La Habana, a statue of Jesus that was erected in 1958 and stands at a commanding 17 metres is height.