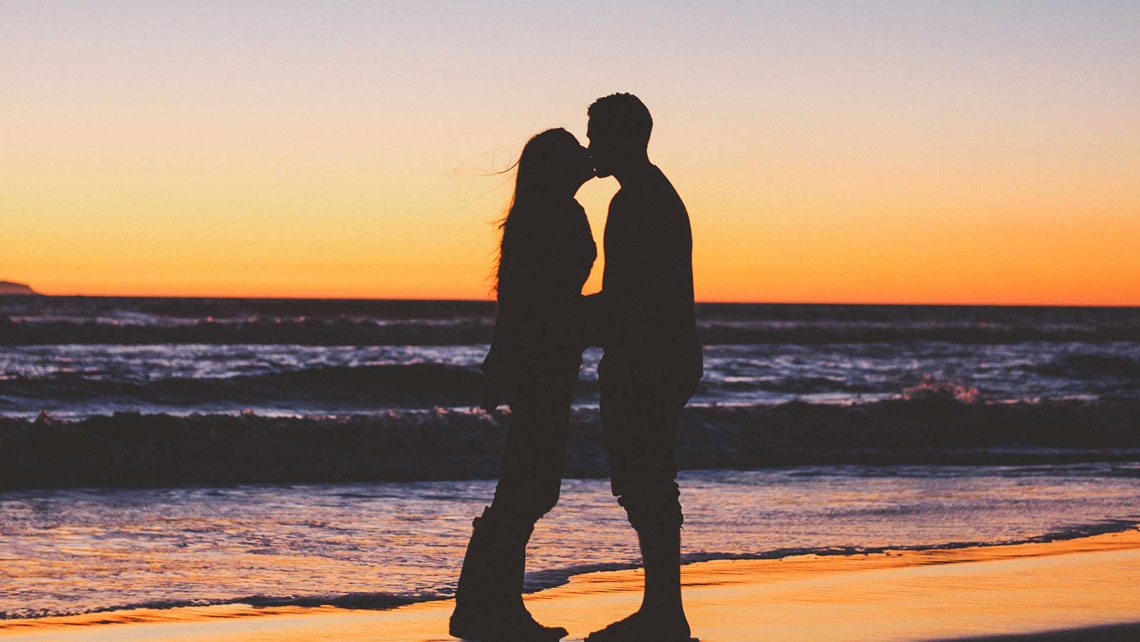 With just over two weeks to go until the royal wedding, the buzz surrounding the event is reaching an almighty crescendo. While the big day itself will be a spectacular event, it's just the beginning of the celebration for American actress Meghan Markle and HRH Prince Harry who will no doubt be jetting off to somewhere fabulous in the following days. Namibia, Rwanda, Barbados, Saint Kitts & Nevis and Jamaica have all been floated by the press as potential post-nuptial escapes for the jetsetting couple but our money is firmly on Cuba, the perfect honeymoon getaway. Here's five reasons why it's the ideal choice for the royal newlyweds...
Cuba's romantic atmosphere

Famous for its music and dance, Cuba is the capital of passion in the Caribbean. The cradle of genres such as mambo, danzón and cha cha cha, the Caribbean's largest island offers plenty of romantic entertainment options for the young couple to enjoy. Rumour has it that Meghan and Harry aren't opposed to throwing some shapes; videos leaked of Meghan's dance performances as a child indicate she could hold her own on a Cuban dancefloor, while apparently Harry was dancing so enthusiastically at a friend's wedding in Jamaica that he crashed into a waiter carrying a tray of drinks! However, if they want to polish their skills, a salsa dance lesson is a fun and romantic activity to enjoy together.

The prince and Ms. Markle could dance the night away to the melodies of the world-famous Buena Vista Social Club at Café Taberna, or sneak into Fábrica de Arte Cubano for a glimpse into Cuba's most avant-garde art expressions – jazz, theatre plays, movies, and DJs performances, all in one place!

Did you know? Harry's older brother, Prince William, rented out a private island in the Seychelles for his honeymoon with Kate Middleton – but on a private island there's no parties, culture, friends to make... so where's the fun in that? ;)

Unspoiled nature retreats

With nine Unesco-listed World Heritage Sites, the island boasts areas of immense natural, historical, and cultural value. Both Ms. Markle and the Prince are fit and active people so they might like to go trekking in Viñales Valley, snorkelling in Varadero, or scuba diving in Playa Girón.

They will be recovering from the biggest day of their lives and, while obviously magical, it will be particularly stressful for this high-profile couple with millions of viewers tuning in for the event around the world. They'll need somewhere they let loose, enjoy a few cocktails, and relax on the beach – all in an incredibly romantic setting. Cuba's best beaches sit on its northern coast, with Varadero and Playa Pilar in Cayo Guillermo standing out as some of the finest. For a more private getaway, the royal couple might opt for a secluded island like Cayo Largo, south of the mainland, on a small archipelago known as Jardines de la Reina (the Queen's Garden, how convenient!), with unparalleled diving spots. Cayo Santa María and Cayo Coco are equally superb, with a more varied assortment of hotel facilities and possibilities of excursions.

An exciting dining scene

Meghan Markle is a self-proclaimed foodie and will be keen to sample the culinary delights of Cuba, which after decades of a drab state-run restaurant scene now boasts a varied array of exciting and imaginative privately-owned establishments. The newlyweds might also opt to dine at any of the eateries already "certificated" by elites such as the Obamas, Madonna and Jay Z and Beyoncé including La Guarida, Atelier, and San Cristóbal in Havana. However, if the couple want a truly authentic (and private!) experience, they can opt to dine with a Cuban family in a casa particular (guesthouse). Hearty food, made by locals with local ingredients, is available all over the island. Harry and Meg will also find that fishing towns like Caibarien and Playa Larga serve the most exquisite Cuban take on fresh lobster dishes.

A paparazzi-free zone

Do many Cubans know about the British Royal Family? Hhmm, not really. Cuba offers isolation from the buzz of globalized media as news outlets are state-owned and topics such as the British royal family are not covered unless it impacts on "official" matters. Some Cubans do know Meghan Markle from the TV series "Suits" but it's unlikely the couple would be recognised slipping away to a local salsa club. Even reality TV's royal family, the Kardashians, were largely ignored during their 2016 trip to the island. Cuba is known as being safe, and the happy couple would enjoy the added benefit of hanging around town or the beach without fear of being mobbed.

Did you know? Meghan and Harry wouldn't be the first royals to visit Havana – Monaco's Princess Caroline was spotted at the ballet during her Cuba trip, and King Mohamed VI from Morocco was also spotted on a family holidays this year in Havana.

Superb accommodation

Cuba's luxury offering is increasing at a rapid rate with the 5-star Gran Manzana by Kempinski, Cuba's most lavish hotel (complete with stunning rooftop swimming pool!), opening last June. However, a casa particular might offer the couple more privacy. Ex-blogger Meghan has a passion for interior design so we're confident she would love the quirky and stylish Madero B&B in Old Havana though somewhere like Hostal El Patio in Trinidad where they would share the home with a Cuban family, would provide the couple with a deeper insight into Cuban culture. That being said, perhaps they would like to follow in the footsteps of the many celebrities who have stayed at the iconic Hotel Nacional de Cuba, including Winston Churchill.

Did you know? There's a small garden in Old Havana named after Harry's much-admired mother, the late Princess Diana. Rumour has it she was planning to sponsor a house for disabled children in Havana before her untimely death.

Wherever Prince Harry and Ms. Meghan Markle choose to honeymoon, we're certain Cuba must have been near the top of the list ;) What do you think?
Feeling inspired to sail away on a honeymoon trip to Cuba? Want to reignite the passion on a Caribbean island? Let us help you plan a memorable trip. Simply call us or use our Contact Us form. Every honeymoon holiday can be tailored to you and your other half, for a getaway as unique as your love.