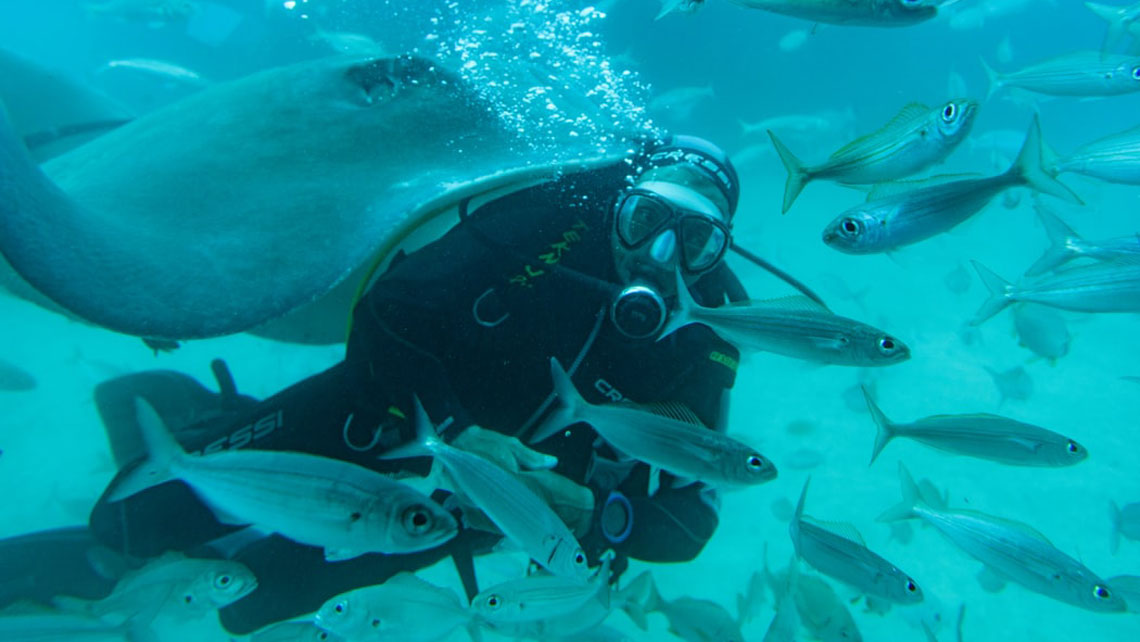 Cuba is one of the top countries in the world for scuba diving. With well-preserved coral reefs and an abundance of marine life, Cuba has a lot to offer.
Strong environmental protection laws mean that Cuban waters have not suffered the same fate as other Caribbean islands. For example, strict bans on commercial fishing on certain coastal stretches have meant that divers can be guaranteed to see a wide variety of marine species. Similarly, coral reefs have also largely remained intact, with some places, such as the Bay of Pigs, containing no less than 17 species of coral.
To give you the lowdown on scuba diving in Cuba, here are some answers to the most commonly asked questions.
When is the best time of year to go scuba diving in Cuba?
It is possible to go scuba diving all year round in Cuba. Sea temperature and visibility shouldn't be a problem. Between December and April, the seas are usually at their calmest, but it is still possible to enjoy scuba diving in Cuba between May and November.
How do I arrange going scuba diving in Cuba?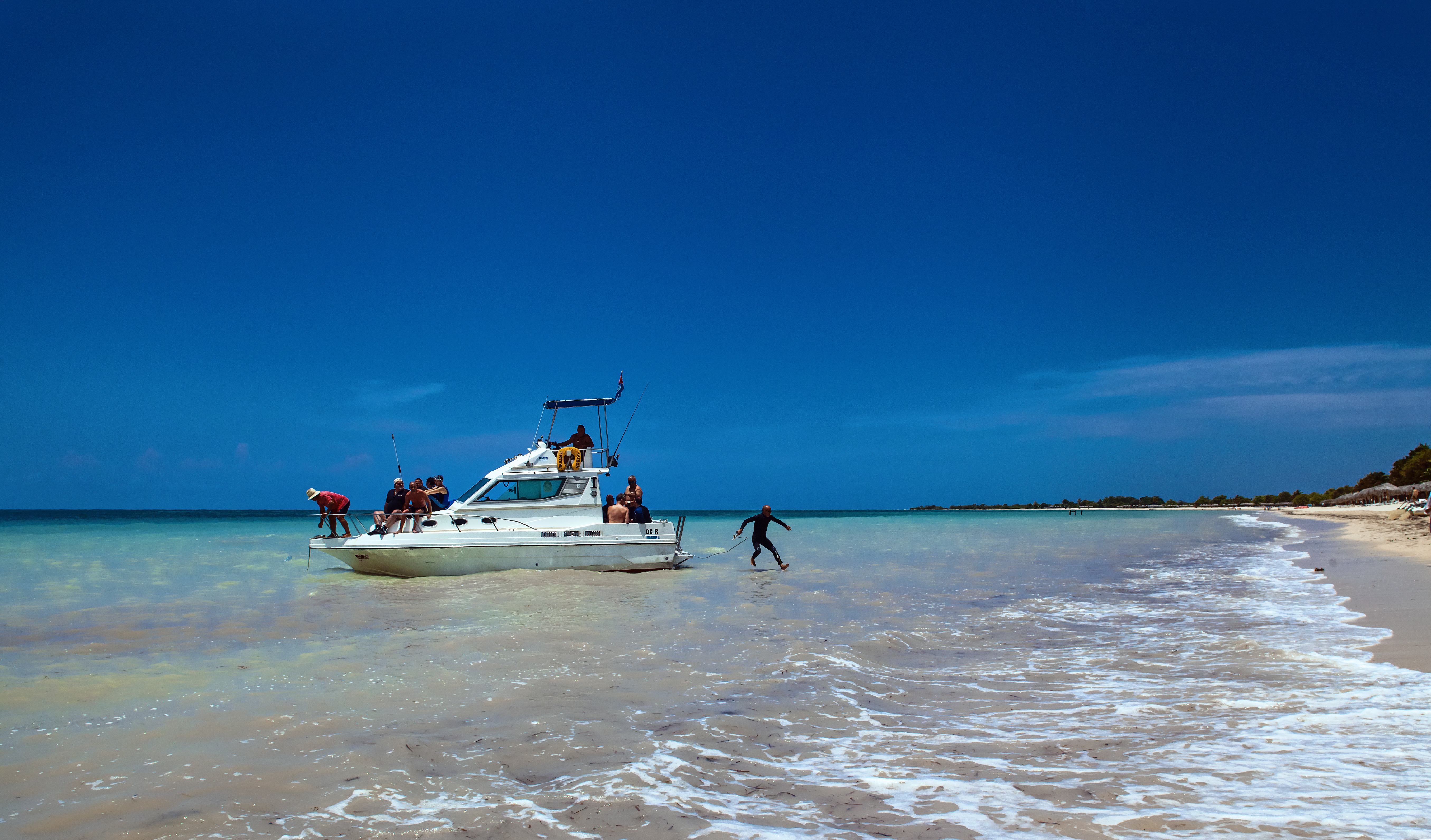 Cuba's tourist infrastructure is well geared towards coordinating scuba diving trips. Across the island, there are numerous tourist agencies that can arrange expeditions. In spots that have a particularly higher number of tourists, such as Varadero, Havana, Cayo Coco and Guardalavaca, there are multiple diving centres. Some larger hotels even have their own diving organisers in the hotel, and even if they don't it is always worth enquiring inside as they should be able to send you in the right direction. If you find yourself at any of the diving spots I've listed below, you'll also find sufficient options to arrange your dive.
What certification do I need?
To scuba dive in Cuba, you need to have a basic open water diver certificate. If you haven't obtained this before you arrive in Cuba, a few of the diving agencies offer courses. The training tends to take up several full days before you are officially ready, which can eat into your trip, so it's generally recommended to get certified back in the UK before you leave.
If you are reading this and have no desire to obtain any diving certification, another option is to go snorkelling. This is also ubiquitous on the island, especially in the tourist spots, and is a fun alternative as it also allows you to get a glimpse into Cuba's enchanting waters.
Do I need to bring any equipment?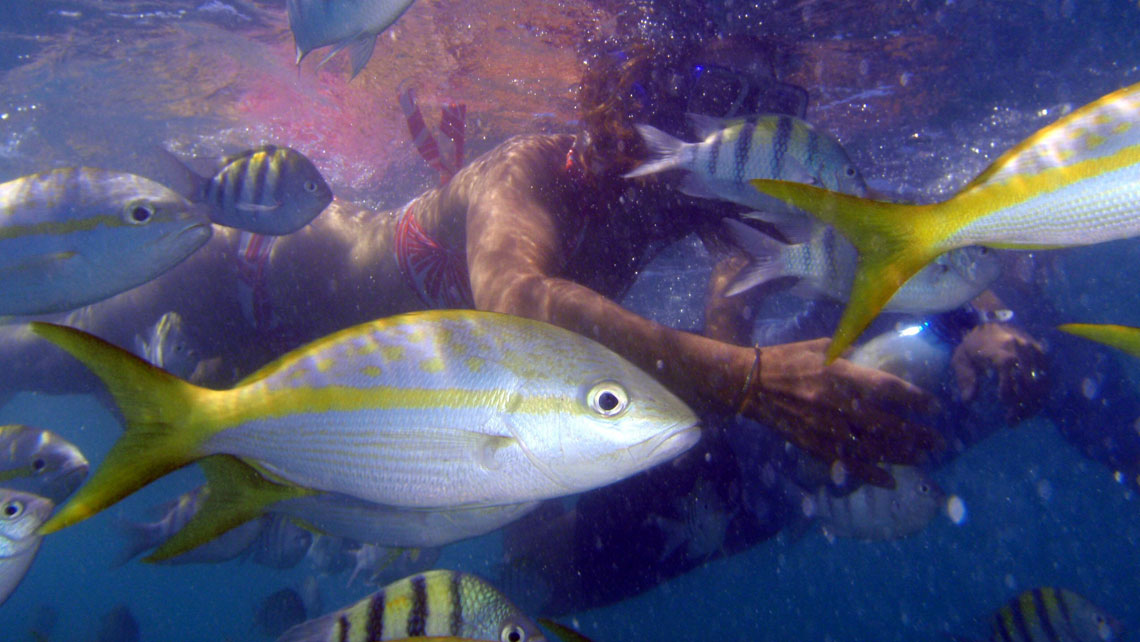 In theory, each diving agency will be able to provide you with all the equipment you need. However, bear in mind that there are sometimes shortages, and sometimes they won't always have the exact fit that you might require. Quality can also vary. Therefore, it's generally encouraged to bring any equipment that you own along with you. Should that not be feasible, at the bare minimum it is recommended to bring your own mask, due to the uniqueness of the fit.
Where are the best spots?
Bay of Pigs

The Bay of Pigs is most known for its role in shaping Cuban historic events during the early 1960s, but it is also one of Cuba's most celebrated scuba diving areas. As mentioned earlier, the Bay of Pigs has at least 17 species of coral. In one spot, known as "Cueva de los Peces" (Fish Cave), there is even a falling coral that goes down to a depth of 70 meters that is situated just 50 metres away from the shoreline. Fish are aplenty, and one particular spot is recommended for advanced divers known as "Punta Perdiz" which has a deep wall. You can also see the wreck of "Jaruca", that was purposely sunk by locals back in 1994.

Isle of Youth (Isla de la Juventud)

The Isle of Youth is Cuba's second-largest island, after the mainland. It is part of the Canarreos Archipelago, which consists of hundreds of small islands, islets and keys. The Isle of Youth was discovered by Christopher Columbus in 1494 during his second expedition and quickly became a popular spot for Caribbean pirates. Consequently, divers have actually discovered chests with gold coins inside - what better motivation to go diving?! Additionally, it has coral reefs, caves, old shipwrecks and a very diverse range of marine life.

Maria La Gorda

Maria La Gorda is part of an area that is classified as a biosphere reserve by UNESCO. It is one of Cuba's best-known spots internationally for scuba diving due to the enormous drop-offs that are covered with coral. The UN status has helped protect at least 38 species of hard corals, 27 species of gorgonians and 39 species of sponges. Situated in the west of the country, the area boasts over 50 different diving spots. If all that's not enough, in May and June you can spot sea turtles nestling on Maria La Gorda's beaches.

The Queen's Gardens (Jardines de la Reina)

The Queen's Gardens is an uninhabited archipelago that consists of more than 500 keys. It is a government-protected area that is often considered the most beautiful diving spot in the whole of the Caribbean due to the stunning coral reefs and abundant marine life. There are a particularly large amount and diverse range of fish partly because of a prohibition on commercial fishing in the area, and also due to the mixing of ocean currents with the Caribbean Sea that provides lots of nutrients in the water. There are sea turtles and also sharks, including hammerheads, black tips, leopards, reefs and silkies.

Varadero

Varadero is one of the more convenient places to go scuba diving as it is one of Cuba's most popular holiday destinations. Therefore Varadero is worth noting as it is a built-up area with lots of other things going on, besides the marine activities, and if you don't have time to journey to the other spots, you can scuba dive in Varadero instead. Whilst it lacks the incredible corals and extensive marine life of those other sites mentioned above, it does have several small wrecks that are well worth exploring.
In fact, the list of diving spots in Cuba goes on and on. Playa Santa Lucia, for example, has one of the longest coral reefs in the world. "Banco de Jagua" has parrotfish and whale sharks swimming through its coral garden. The possibilities here are endless, so don't hesitate to make Cuba your next scuba diving destination!