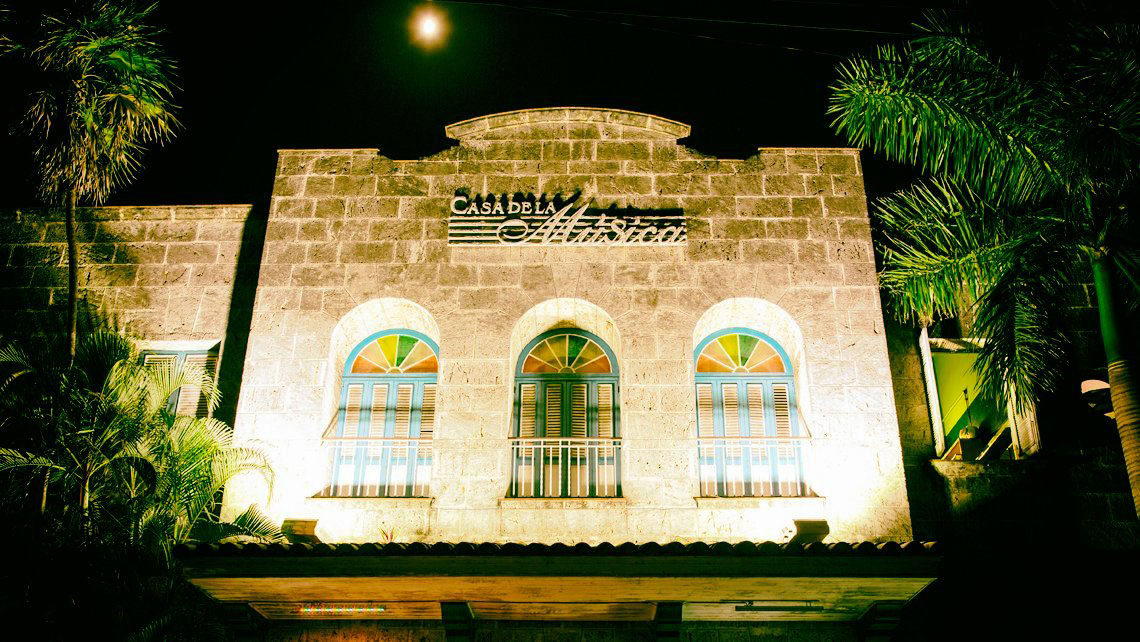 Listening to live salsa music, watching the dancing or joining in yourself, is a mesmerising experience. Salsa has a deep-rooted history in Cuba. Although the term "salsa" has been in everyday usage since the 1960s, historians are generally agreed that music that has salsa rhythms can be traced back to at least the 1920s in Eastern Cuba, when various music forms, especially Cuban Son and Afro-Cuban rumba, started combining their musical elements together.
Therefore, for at least a hundred years rhythms and dances that still form the base of salsa today have been performed in Cuba. To appreciate salsa, then, is to appreciate an important part of Cuban culture. As well as the music and dancing, salsa can even be looked at as a philosophy - learning to move to the beat of life in a mindful and pleasurable way, instead of staying rigid and overthinking. To get to grips with salsa, then, is also a way to get to grips with a way of living.
Don't worry if you can't dance or don't want to dance, not every person in Cuba is a dancer. In fact, a few will confess to being a "patón", a term that literally translates as a "big duck" or "somebody with very big feet", the English equivalent would be saying that you "have two left feet". So if you're a big duck, find a seat and chill, but if you're wearing your dancing shoes then get stepping!
Ten salsa clubs I have tried and recommend
Here are ten great places to go to experience Cuban salsa. Note, that whilst salsa is very popular, there are so many different music genres in Cuba to celebrate that each of these places will also have a variety of other performances taking place. Always best to check with the venue first to see what type of music is being performed that night.
La Casa de la Música, Miramar

There are two shows daily, one late afternoon, one late evening. Therefore, this is a great option if you're struggling with jet lag and finding it impossible to stay out late - go to the early performance and it's still an energetic delight, the place is almost always packed out. Alternatively, if you're a night owl then go to the very late performance, which usually goes on into the early hours of the morning. Cover charge is quite high, but bands are invariable of the highest quality.

Club 1830, Vedado

The location of this club is particularly unique, set at the western end of the Malecon where the Almendares river meets the sea. The architecture, decor and outdoor area create an almost surreal environment. The name of the club relates to the date the building was constructed. As well as frequent live music performances in the evening, this place specialises in top quality dining, and can, therefore, be visited in the daytime for food.

Casa de la Amistad, Vedado

The name of this venue literally translates as "House of Friendship", a fitting title considering it has a very friendly ambience inside. Set in a 1920s mansion, live music can be heard here Tuesday to Sunday. It is the smallest of the venues listed here, and also has the cosiest feel. The decor inside is magnificent, and if the walls could talk they would have many tales to tell. The house was built following a scandalous marriage between one of the first women to get divorced in Cuba and a rich landowner. The building went on to become the headquarters of a friendship society between Cuba and the USSR, hence the name. Whilst salsa performances still take place, in recent years rock performances have become more popular (especially on Sunday nights).

Casa de la Trova, Centro Havana

This is a very popular place with locals. As it is not reliant on tourists, opening hours and performances can be inconsistent. Generally, it opens most days at 5 pm. Friday evening is a particularly lively affair, the band should start at around 6 pm. As the name suggests, this place is more geared towards Cuban "Trova" music than salsa, but salsa is usually featured at some point each week.

Café Cantante Mi Habana, Plaza de la Revolución

This place is a part of the National Theatre of Cuba and therefore used for a variety of functions. Salsa performances usually take place after 9 pm on Mondays and Tuesdays. On Fridays there is often an earlier performance, starting around 4 pm. Due to its location by the "Plaza de la Revolución" (Revolution Square), it is convenient to come here after visiting the José Martí Memorial, especially on a Friday to catch the earlier performance.

Pico Blanco, Vedado

This place is located on the very top floor of the Hotel St John's and therefore has a fantastic view. More importantly, there is a live band most nights, and if not they guarantee that there will be a live DJ instead. Considering the prestigious location, the cover charge is fairly low and includes a drink.

Salon Rosado Benny Moré - "La Tropical", Playa

Located outside of the touristic areas, this place is particularly popular with locals, who tend to refer to it as "La Tropical". It includes a massive outdoor dancehall and offers a more informal way to enjoy local music and dancing. The cover price is much lower than other large venues, and many of Cuba's top bands play there, especially at the weekend.

Hotel Inglaterra rooftop, Old Havana

Every night, without fail, you can see performances on the rooftop of one of Havana's oldest hotels. The view is delightful, entry is free and considering the luxurious location, drinks are very reasonably priced. This is a particularly good choice to go to on Monday evenings, as other live music venues are often closed on Mondays.

Hotel Florida, Old Havana

This hotel, like Hotel Inglaterra, has salsa most nights. Unlike Hotel Inglaterra the performance area is located indoors, so a better option if it is raining. Should air conditioning be important to you, Hotel Florida is the best option on the list to stay cool, although if you're going to frantically dance for hours then sweat is inevitable! There is a small cover charge, but it includes a drink.

El Gato Tuerto, Vedado

This place has been going for 20 years and still has live music every night from 10 pm. As well as the top-class performances, the upstairs has a lovely view of the Malecon. The dining area and music area are separated, so you can eat and talk without having to shout!