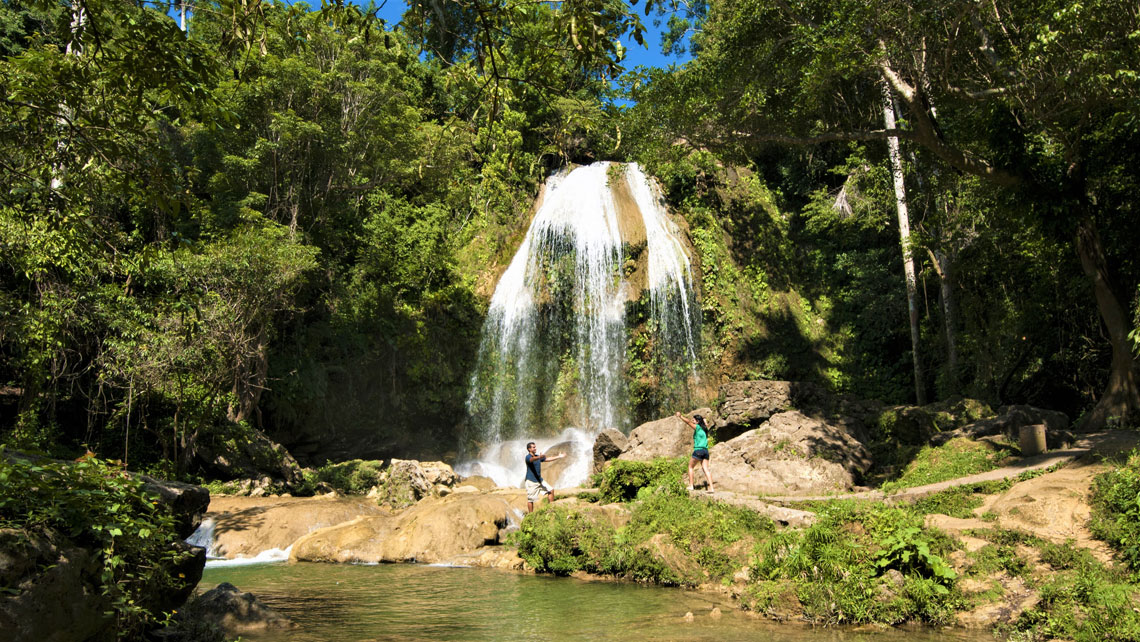 Cuba is a wondrous archipelago full of natural wealth and wild beauty. No wonder then, that so many people are curious about the best Cuba holiday destinations for adventure travel. Those who like to get active on holiday and explore beyond picturesque cities and postcard-perfect beach resorts will find in Cuba the perfect wild paradise with a myriad of protected nature reserves to discover (plus some exciting city and beach destinations too!).
This is why we wanted to dedicate this blog post to active travellers, nature lovers and adventurous souls that like to get busy and explore Cuba beyond the beaten path. If you like nature, love the outdoors, love to get active on holiday and want to find the best Cuba holiday destinations in which to immerse in rural, wild or natural surroundings doing some of the things you love best (hiking, cycling, canopy-zip lining, fishing, diving, mountain-climbing or just generally exploring), this is the blog post you need to read, so keep on scrolling!
The best Cuba holiday destinations for adventurous souls
Active travellers, those who find it hard to keep still and like to get busy exploring the destination they head to, would probably find the idea of on a beach resort an absolute nightmare... or perhaps not. Perhaps, they'd love to rough it up in the countryside, discover rural wonders, climb scenic peaks and then end it all with a relaxing break at a gloriously idyllic beach – Cuba wonderfully caters for that too (and so do we at CubaDirect with our wonderful variety of small group tours combining city+country+beach and a lot more besides!).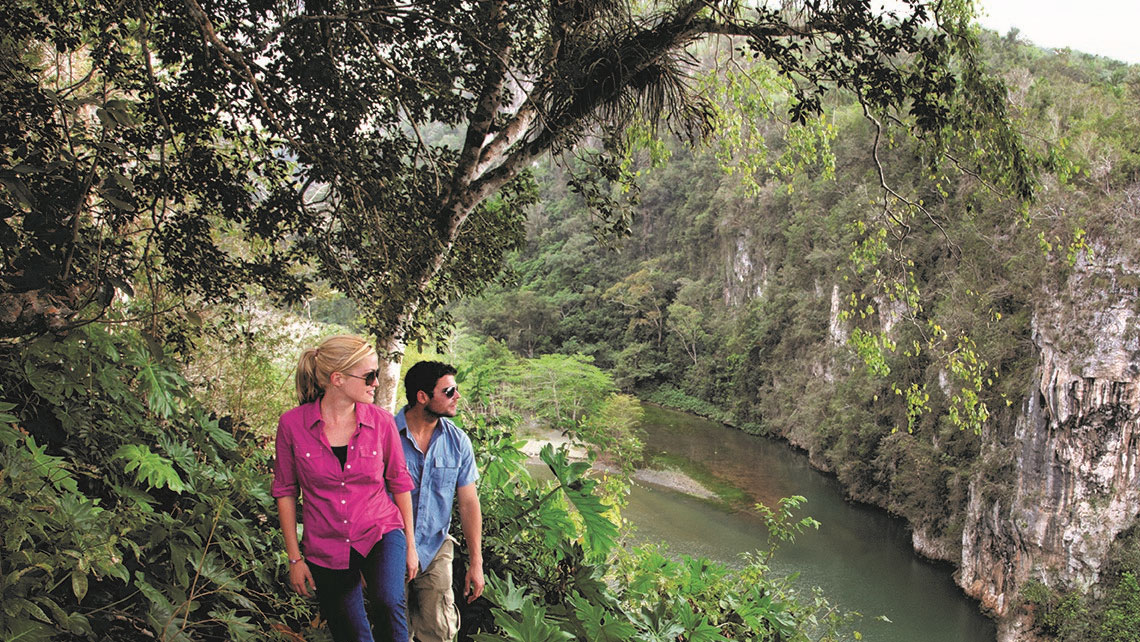 But first, let's get to grips with what are the best Cuba holiday destination for adventurous travellers, active holidaymakers, cyclers, hikers and explorers seeking a deeper, more physical connection with nature, with local people in the countryside, with off-the-radar trails and generally-speaking with more authentic experiences beyond cities and beach resorts.
For those seeking that kind of experiences and encounters we have the following words: Viñales, Sierra del Rosario (home to Soroa and Las Terrazas), Escambray (home to Topes de Collantes), Sierra Maestra (home to Pico Turquino, Cuba's highest peak), Cuchillas del Toa and Alejandro de Humboldt National Park. Those six places are all part of protected natural reserves, some of which have been declared UNESCO World Heritage Sites while others are Biosphere Reserves. But if you're asking yourself which one is best for which adventurous pursuit, we'll proceed to explain.
Our top Cuba holiday destinations for adventurous cycling tours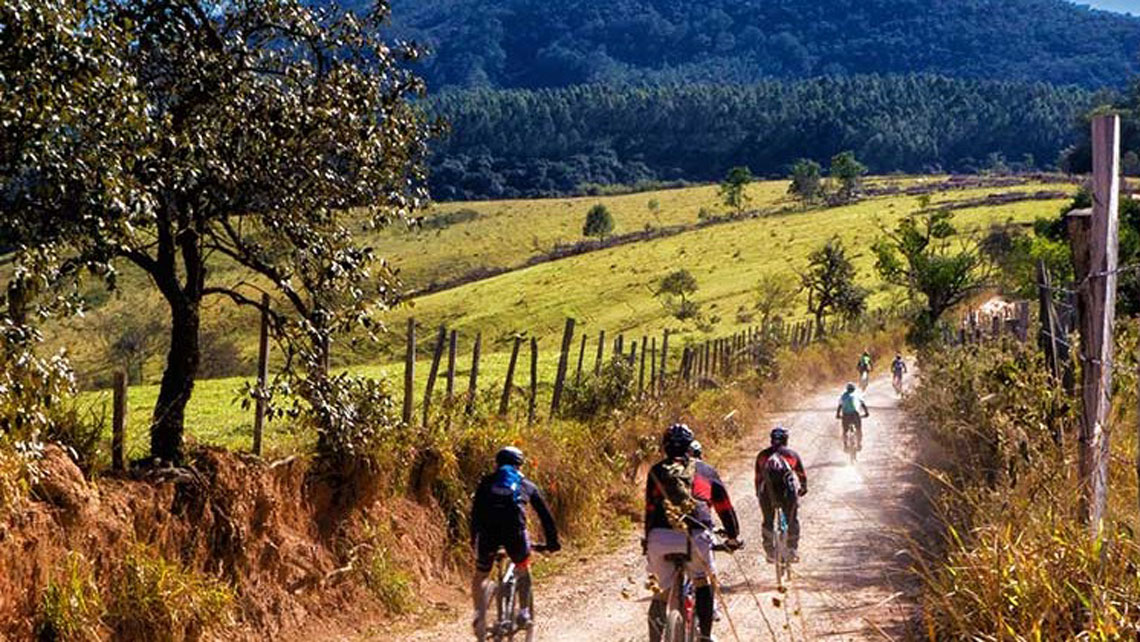 Those who love to cycle will have ample choice of scenic trails in Cuba, especially if you opt for a guided cycling tour along western Cuba or go a more ambitious one taking you from UNESCO-listed cities to rural countryside. But even if you forgo the convenience of a guided cycling tour with a pre-arranged itinerary, you can go it solo if you carefully plan the right places to include in your cycling journey.
Viñales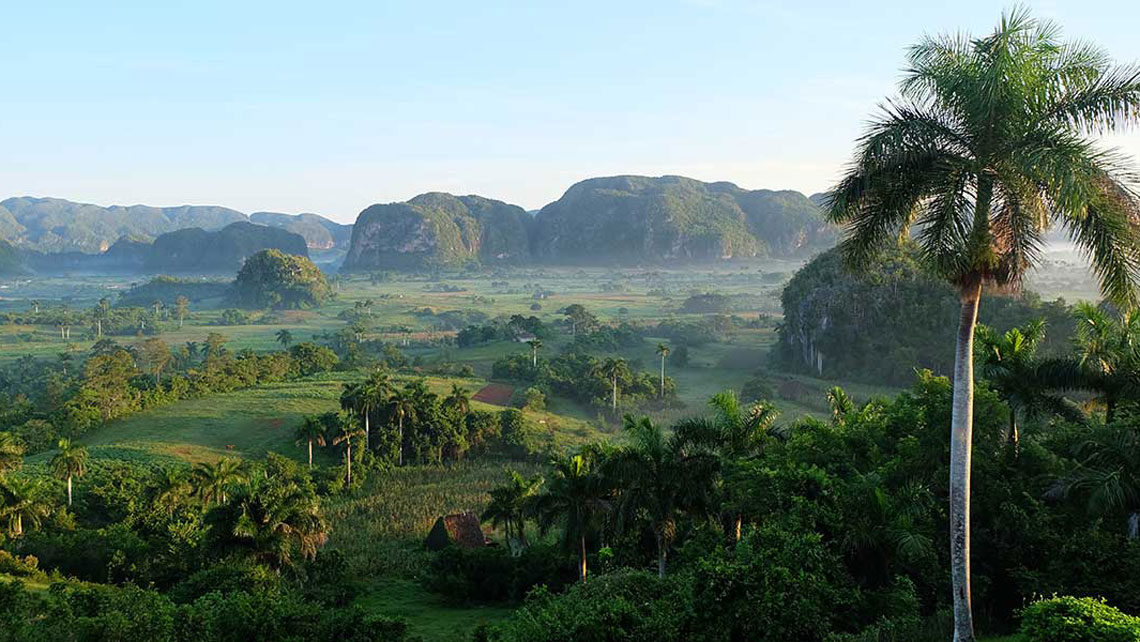 In Cuba, one of the best holiday destinations for cycling enthusiasts is Viñales, with routes along the Viñales Valley taking you through tobacco plantations and amidst photogenic "mogotes". Also, in Viñales, there's the route of Valle Ancon, passing a forester's house where Fidel Castro held a secret meeting at the start of the Revolution and where you can stop off for an optional visit. In Viñales, cycling distances to be covered in a day range between 10 and 30 km.
Las Terrazas (Sierra del Rosario)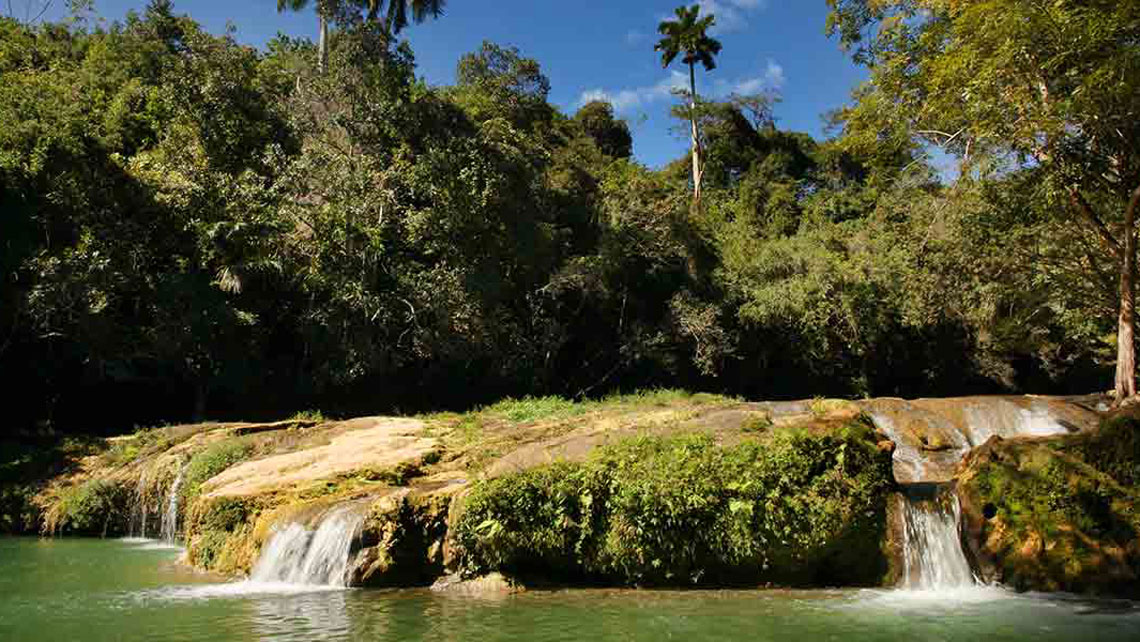 About two hour's drive from Viñales, many say a stop in the eco-community of Las Terrazas is mandatory. Not only is this a privileged setting from which many birdwatching, cycling and hiking tours are organised daily (not to mention canopy-zip lining) but this small municipality is also a declared UNESCO Biosphere Reserve. Cycling distances to be covered here in a day are around 20km and on the way, you can stop to eat in a farmhouse, park your bark to bathe in the Baños de San Juan pools (pictured above) or simply admire the rich biodiversity everywhere around you.
Cayo Jutias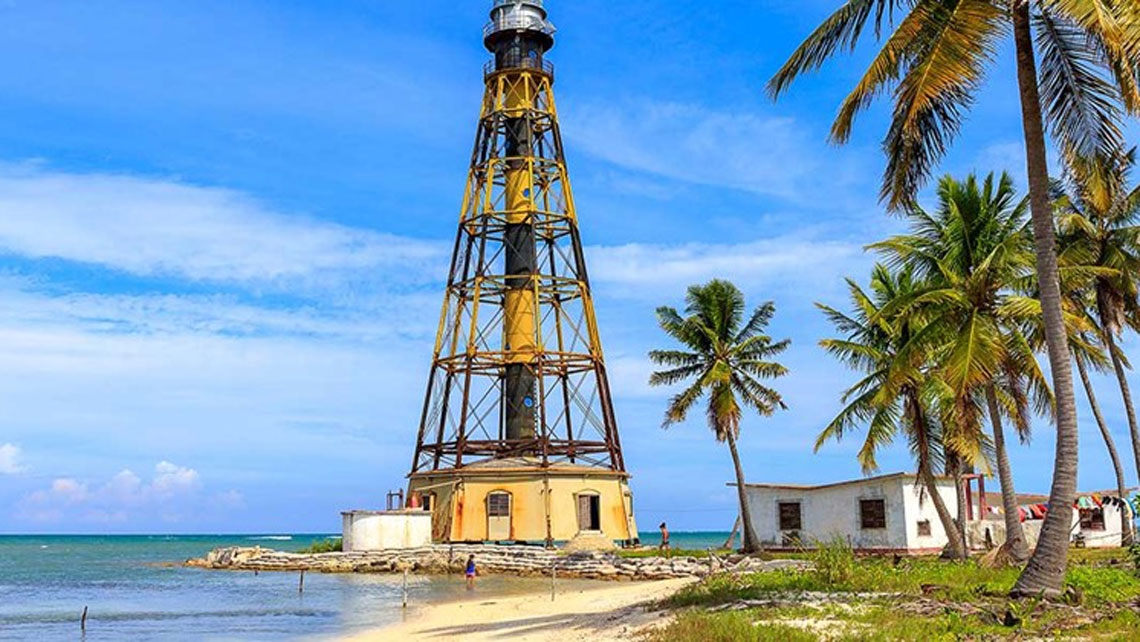 When you think of a key in Cuba, many picture sparkling white sands that stretch for miles, gently bathed by crystalline turquoise waters. You also tend to picture an all-inclusive resort and hours of beach-basking under the sun. Well, actually, this privileged piece of heaven on earth is also ideally suited for cyclists, as you can get here from Pinar del Rio's Sierra de los Organos and also from Viñales or Las Terrazas and reach it via a scenic causeway. After a strenuous cycling journey covering around 50 km your reward will be a relaxing dip in the still lagoon waters, the choice of going on a boat tour and a leisurely lunch. You can linger at the onsite hotel or head back to your base in Pinar del Río by bike.
What about cycling city tours in Cuba?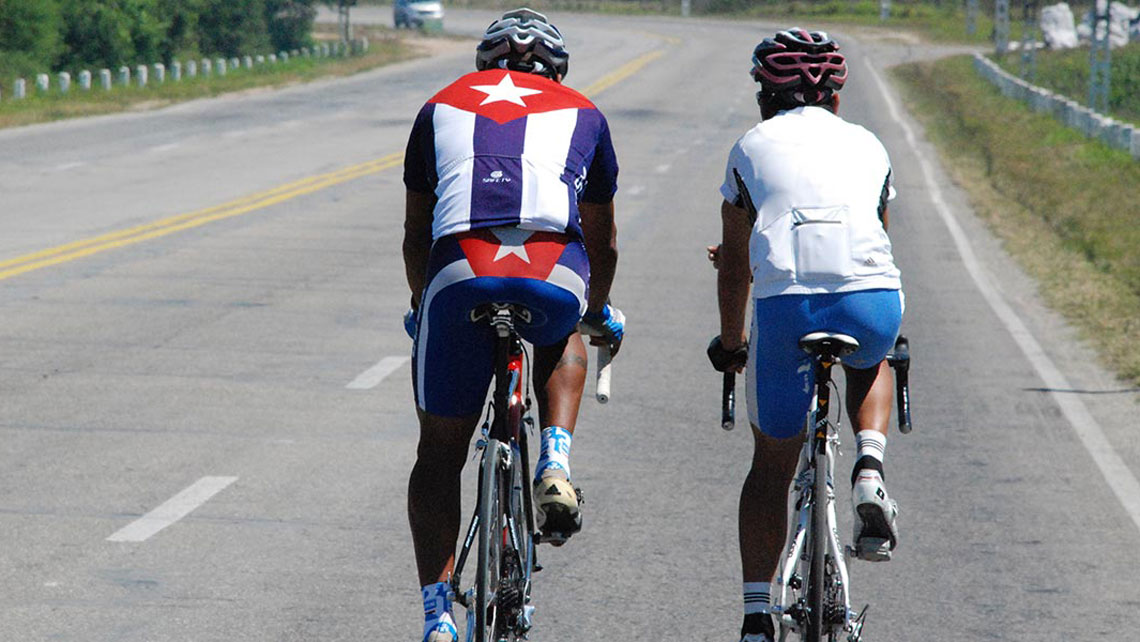 Citywise, you'll find many cycling points from which to rent a bike in Havana, but also in other popular Cuba holiday destinations like Cienfuegos, Trinidad, Santa Clara, Camaguey, Holguin, Santiago de Cuba or Baracoa. Bear in mind that despite bigger cities like Havana and Santiago having more traffic, it will still be nothing like what you're used to in London or most cities in Europe or the U.S. In the majority of cases, cycling around Cuban cities is an exhilarating experience, just mind those potholes!
Where to rent a bike in Cuba?
OK, so you love a good cycling tour or tour and now you definitely know you'll want to do some cycling on your Cuba holiday but after reading about the best Cuba holiday destinations for cyclists you wonder where you can get your hands on a bike. Well, if you plan a city tour by bike you'll easily find them in main city centres, or just by asking around.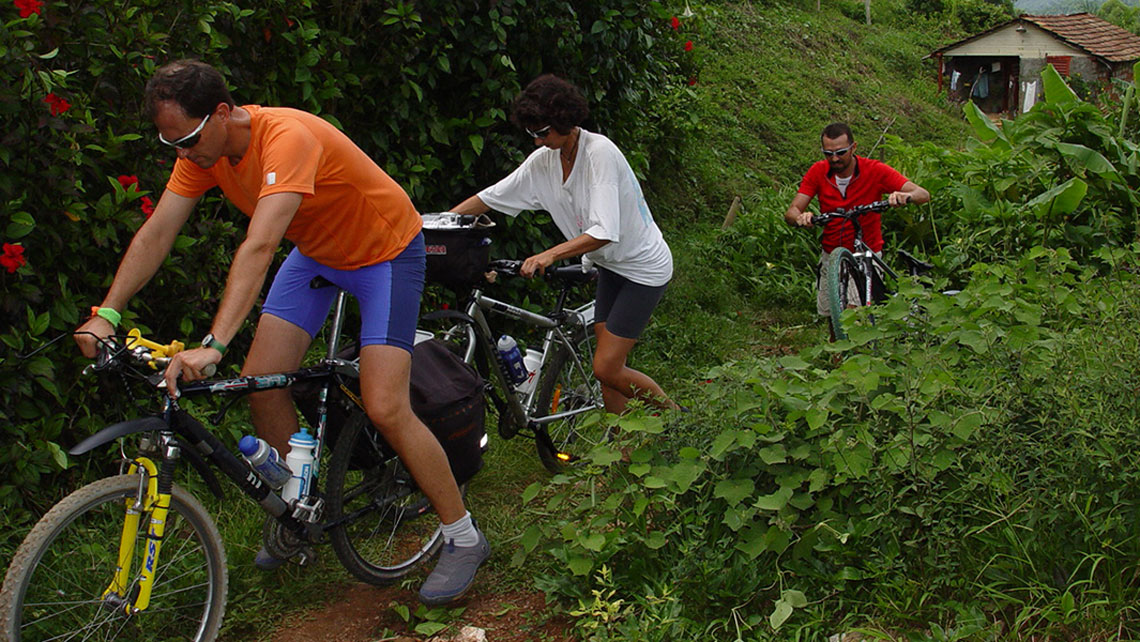 In the case of rural areas, Viñales has a bike rental point in Salvador Cisneros, No. 140 and you can rent a bicycle per hour ($1 CUC) or per day ($10). You'll find it next door to the restaurant La Casa de Don Tomás, and you can also rent a bike from casa particular owners, many of whom rent bikes for similar rates.
Best Cuba holiday destinations for trekkers, hikers and mountain climbers
Well, when it comes to scenic trekking routes in Cuba are really spoilt for choice. Not only are all aforementioned Cuba holiday destinations ideal not just for cycling, but when it comes to trekking, hiking or mountain-climbing there are a few more to add to the mix.
Best Cuba holiday destinations for hiking trails and waterfalls
With hikes being considered long walking routes covering distances that last anywhere from an hour to half a day, Cuba has some splendid hiking trails indeed.
Topes de Collantes (Sierra del Escambray)
The Topes de Collantes National Park, beautifully nestled in the Sierra del Escambray mountain range is a wondrous natural reserve where you'll find rushing rivers, dramatic waterfalls, ancient caves and photogenic pools. It's also perfectly located within easy driving distance to the city of Trinidad and the trails to try include:
Salto del Caburní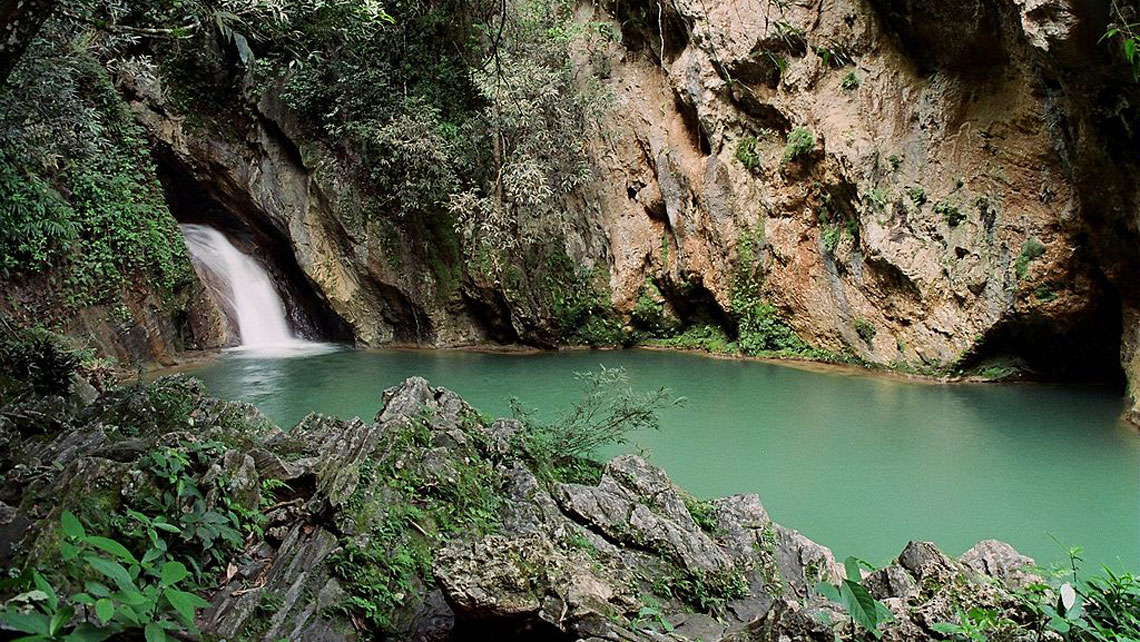 This 8-kilometre-long trail (considering the journey there and back) is a beautiful one to embark on although not the easiest given the steep and muddy terrain. The reward is a 65 metres high waterfall that you can dive into to bathe in emerald waters. On the way, you'll pass eucalyptus forests that give shade to over 40 varieties of coffee crops.
Salto Vega Grande and La Batata
Your other options for trails in Tope de Collantes are the 8-kilometre round trip to the Vega Grande waterfall(yet another striking waterfall you'll love to photograph and take a cooling dip in) and the 3-kilometre journey to La Batata, which boasts a beautiful river cave system with sparkling natural ponds
El Nicho (Cienfuegos)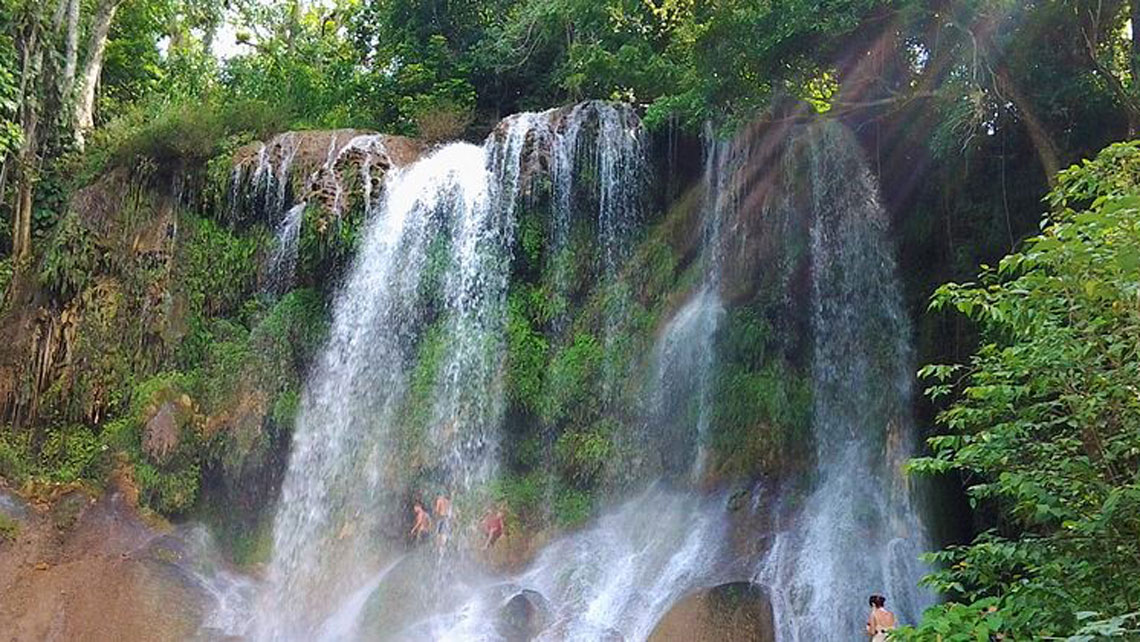 For diving into more waterfall beauty, there's yet another scenic hiking trail to consider as an adventurous Cuba holiday destination for nature lovers, this time within easy driving distance from the city of Cienfuegos (around two hours' drive). Part of the Escambray mountain range, you'll also find it some 30 km from the Tope de Collantes waterfalls and the climb up the falls is easy enough that kids can do it, just mind the sometimes-slippery paths and steps carved into the rock. Another piece of advice is to either avoid it during the summer months of July and August (as it can get very crowded) or get there early in the day to avoid crowds.
Best Cuba holiday destinations for trekking and climbing
Trekking is easily confused with hiking but when used, the term trekking implies a more demanding journey (although the terrain to be covered can vary from easier to more arduous) that typically lasts more than a day. One of the most famous trekking journeys in Cuba is climbing the island's highest mountain: Pico Turquino.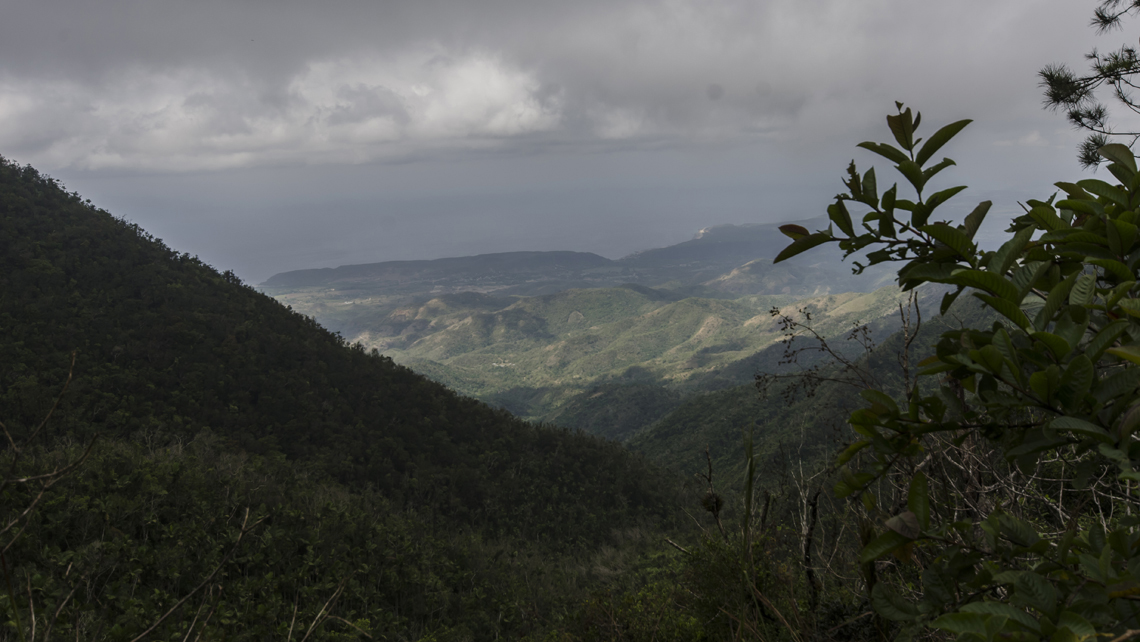 Climbing Pico Turquino
Rising tall 1,974 metres above sea level, Pico Turquino is Cuba's highest point. Climbing it is a doable yet arduous experience and the views to be taken in both during and after you reach the summit are nothing short of spectacular. This amazing and exhilarating adventure can be done two ways from two different starting points. The easier climbing journey starts at the mouth of Alto de Naranjo in the Granma province, and the more demanding one begins in Las Cuevas, on Santiago de Cuba's southern coast.
When deciding which trail to choose there are a few things to consider. The journey from Alto del Naranjo is longer but is easier to do, with more gradual elevation and better views. You also get to stop off at Comandancia de la Plata (Che and Fidel Castro's headquarters when planning the 26th July attack on the Moncada Barracks) and the climb entails a two to three-day journey, camping out in the mountain and sleeping in a tent (or under the stars).
The other trail starting from Santiago de Cuba can be done in a day, takes 4 to 6 hours to reach the summit and you'll be ascending nearly 2,000 metres on a 9.6 km track. It's a rather steep climb and, unless you plan to continue to Alto del Naranjo, the journey back down takes 3 to 4 hours with some describing it as a real "knee-breaker".
Is there one Cuba holiday destination that stands out above all others?
Well, generally-speaking the number one Cuba holiday destination that most travellers choose is Havana, followed by Varadero and Trinidad. In terms of the best Cuba holiday destination for adventure travel, in recent times Viñales has risen to the top as the most popular one. And it helps that nearby, also within the province of Pinar del Rio, Las Terrazas, Cayo Jutia and Valle Ancon are all within driving or cycling distance so that adventurous souls have more active pursuits in the area. But that's not to say that Viñales is the absolute number one Cuba holiday destination for nature lovers and adventures. If you've been reading this far, you will have learned that one thing that Viñales lacks for all its green beauty, orchid fantasy and exotic karstic landscape are waterfalls. And here we've mentioned a few good nature reserves with amazing trails leading to waterfalls and cooling pools. Not only that, if you keep checking back, we'll keep adding to this post to let you in on the best Cuba holiday destination for other kinds of adventures, from fly-fishing to scuba diving, surfing, snorkelling and birdwatching. Watch this space for more to come!