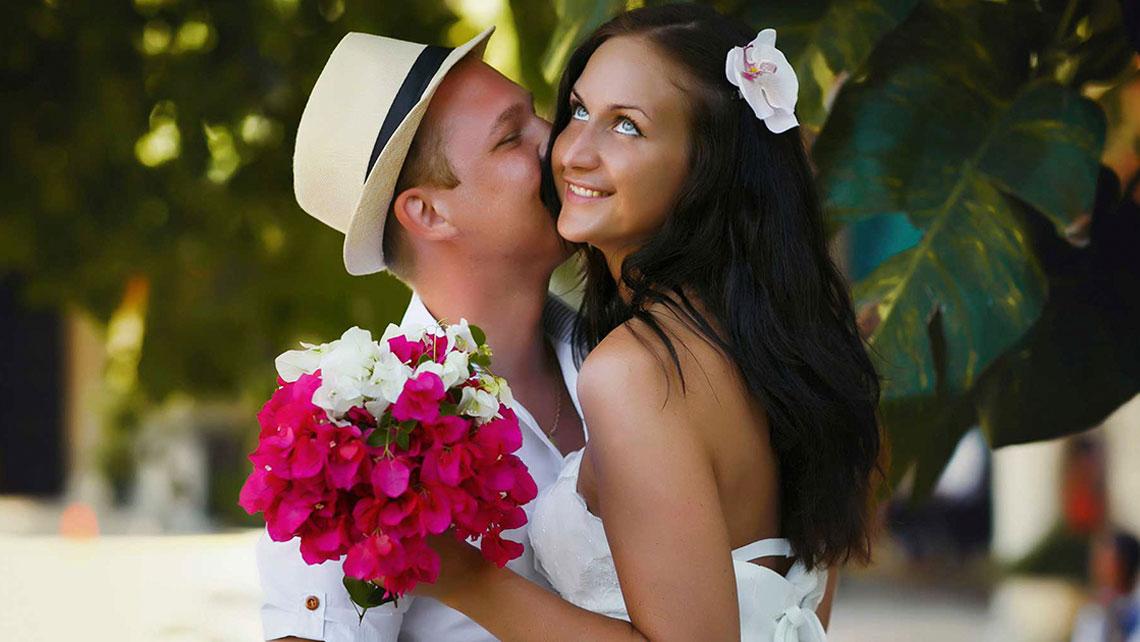 In the centre of Colon Cemetery – one of the largest and most impressive graveyards in the Americas – lies the embalmed remains of Catalina Lasa: the most beautiful woman to walk the streets of Havana and the protagonist of Cuba's greatest love affair. Catalina came from a wealthy and well-connected family. To most, her match with Pedro Estevez Abreu, son of the first vice president of the Republic of Cuba, seemed a natural fit. Yet, Catalina was not in love and felt deeply unhappy. Read on to find out what happened to this lesser-known Romeo and Juliet, and a few hints on Valentine's Day in Cuba.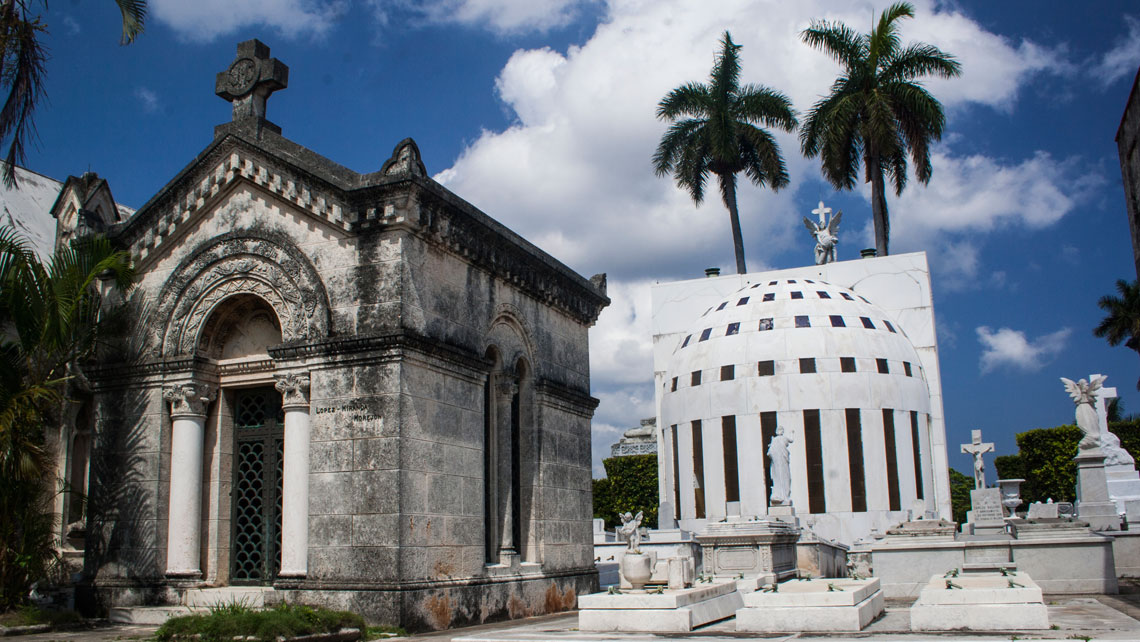 Catalina and Pedro's loveless marriage continued uninterrupted until one fateful evening, Catalina met Juan Pedro Baró. A sudden passion arose between them and they began meeting in private, their romance growing ever more serious. There were no divorce laws in Cuba at the time, but, desperate to live in the open with the man she loved, Catalina asked her husband for separation. Her request was denied, undeterred, Catalina left to live with Juan.
Pedro was furious and Havana's high society scandalised. It is rumoured that when Juan and Catalina arrived at a concert at the National Theatre, the audience left in protest. The orchestra continued playing for the illegitimate lovers. At the end of the performance, Catalina shed her jewels and threw them on stage to the musicians in a gesture of gratitude.
Pedro ordered a judicial file against Catalina and a warrant was issued for bigamy. The persecuted couple were forced to flee to Europe in disguise. In Italy, they were received by the Pope who, upon hearing their tragic tale, blessed their union and annulled the religious marriage of Catalina and Pedro.
The couple returned to Cuba and that same year, Cuba adopted divorce laws. Catalina was the first person to benefit. In celebration, and to show his great love for his new wife, Juan built Catalina a luxurious mansion painted it in her favourite colour, pink.
Not long after moving into the mansion, Catalina's health deteriorated rapidly. She soon died. Her body was laid to rest in a grand pantheon with a bouquet of flowers made from precious stones, designed by Juan.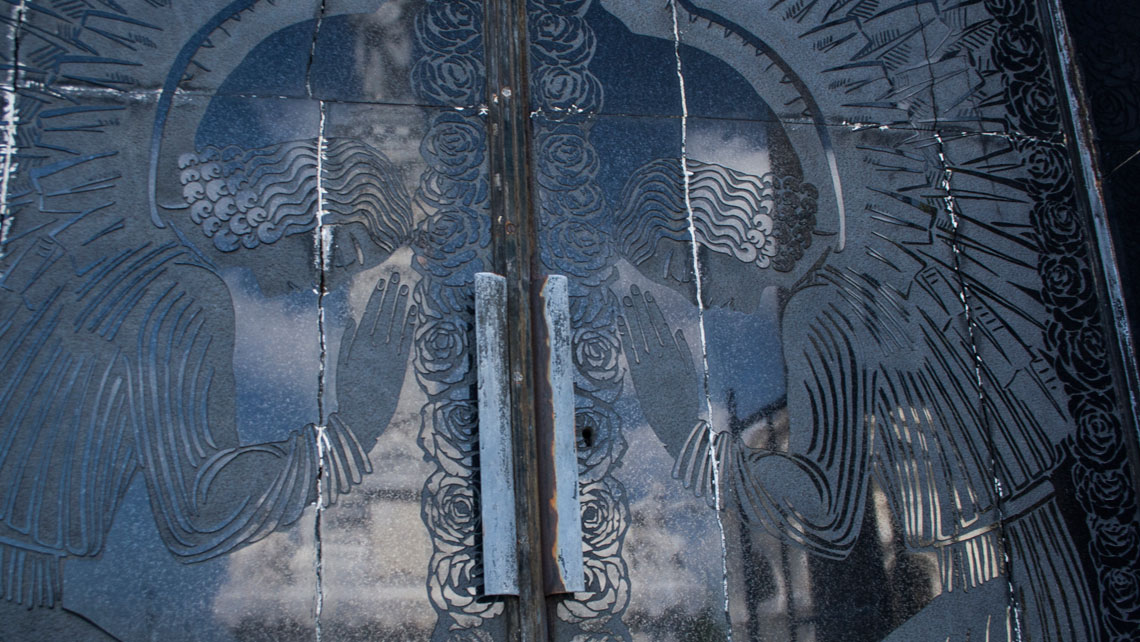 Juan died a shattered man 10 years later. His final wish was that he be entombed standing at the foot of Catalina's remains, so he could watch over his beloved for eternity.
Today, their pink Havana mansion, Casa de la Amistad, serves as a popular music venue with a restaurant and bar. If you find yourself in Cuba this Valentine's Day, make sure to stop by for a romantic drink and to say a toast to Catalina and Juan.
Read more about romantic getaways in Cuba in our blog Prince Harry and Meghan to Honeymoon in Cuba: Here's Why
How Cubans celebrate Valentine's Day?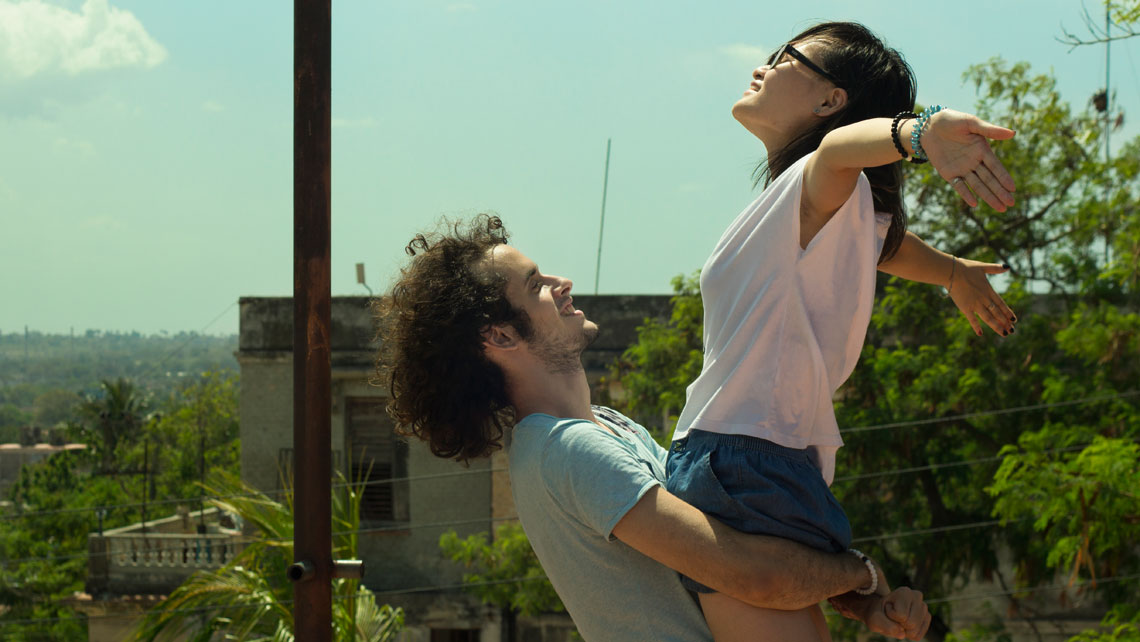 They say Valentine's Day in Cuba (also known locally as Lovers' Day or the Day of Love and Friendship) is not limited to 14th of February as Cubans need little (or no) excuse to flirt, embrace and express their love and fondness for someone. However, on Día de los Enamorados everyone dresses to impress and the pastel-hued streets of Havana fill with even more couples than usual, strolling arm-in-arm. Spending Valentine's Day in Cuba? Here's everything you need to know.
Love for All
There's no pressure for singletons to nab a date for the occasion as, in Cuba, the day is not purely for lovers, with friends celebrating just as enthusiastically. Parks and plazas fill with large groups of young people spending quality time together, sharing drinks and taking selfies. Havana's seafront promenade, el Malecón, is even more atmospheric than usual. Known as the city's biggest sofa, Habaneros from all walks of life gather here to catch up, listen to the wandering buskers and watch the sunset.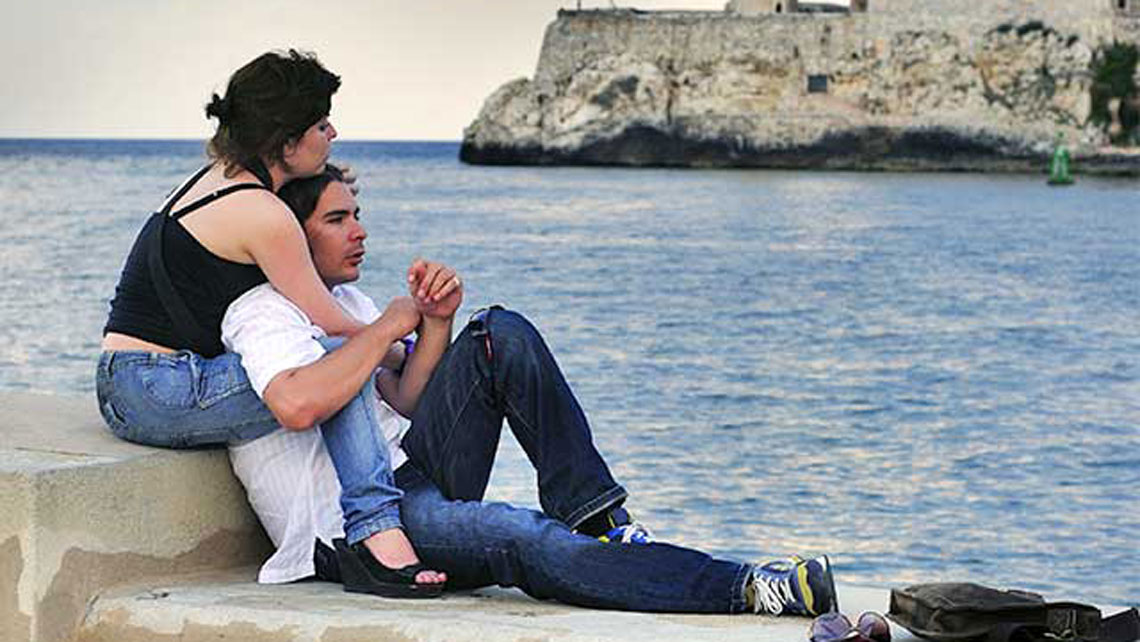 What are the most common Valentine's gifts?
Roses for the ladies is the undeniable preferred gift, but sunflowers are also regularly exchanged. Sunflowers are associated with the Santería (an Afro-Caribbean religion) goddess Ochún, Deity of Love and Fertility, and acknowledged by Catholics in the representation of the Virgen de la Caridad del Cobre, the patron saint of Cuba.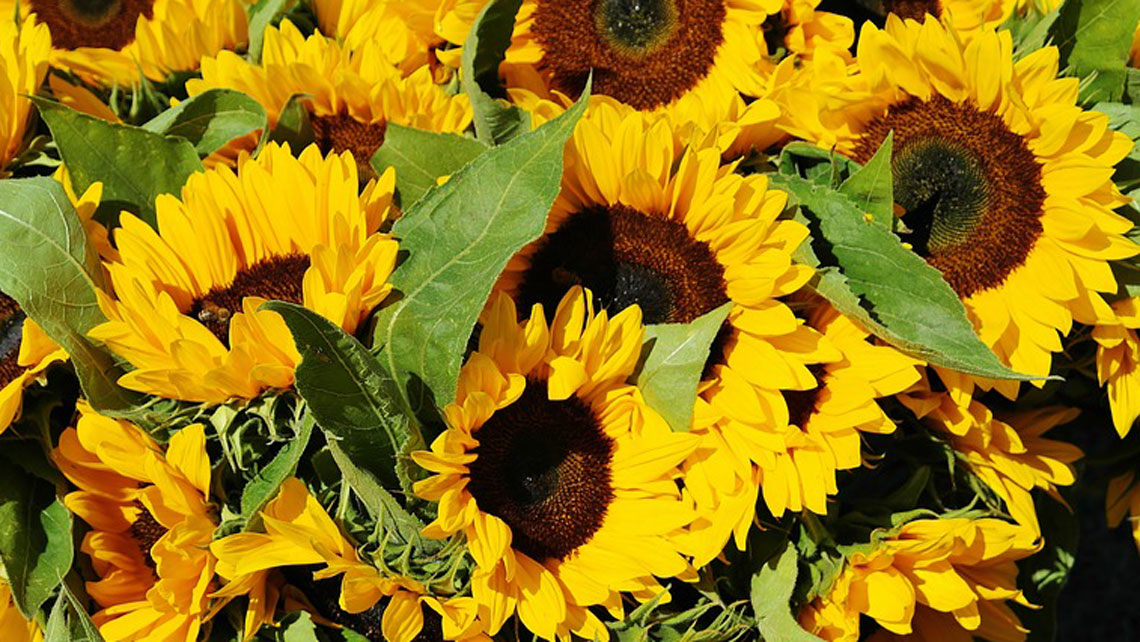 Cubans are renowned for their sweet-tooth and, unsurprisingly, chocolates are also a big hit. If you want to pick up a last-minute Valentine's gift, stop by the Museo del Chocolate in Havana's Old Quarter, although prepare yourself for a long line of loved-up shoppers looking for handmade heart-shaped bonbons.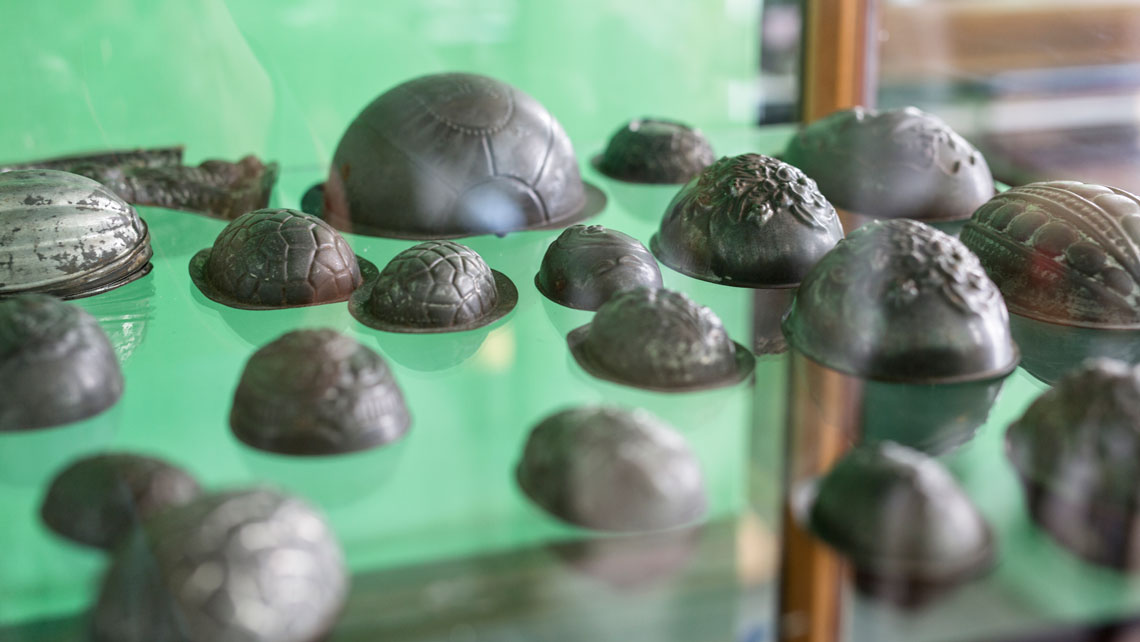 For men, a bottle of good Cuban rum is a safe bet, although wine is becoming more fashionable on the island. For a sweeter and smoother tipple on your date, ask for a dose of crema de vie. This Cuban classic, a mix of condensed milk with rum liquor, is particularly popular this time of year.
Read more travel hacks in our blog Travelling to Cuba: Your Questions Answered
Where to go for a special dinner?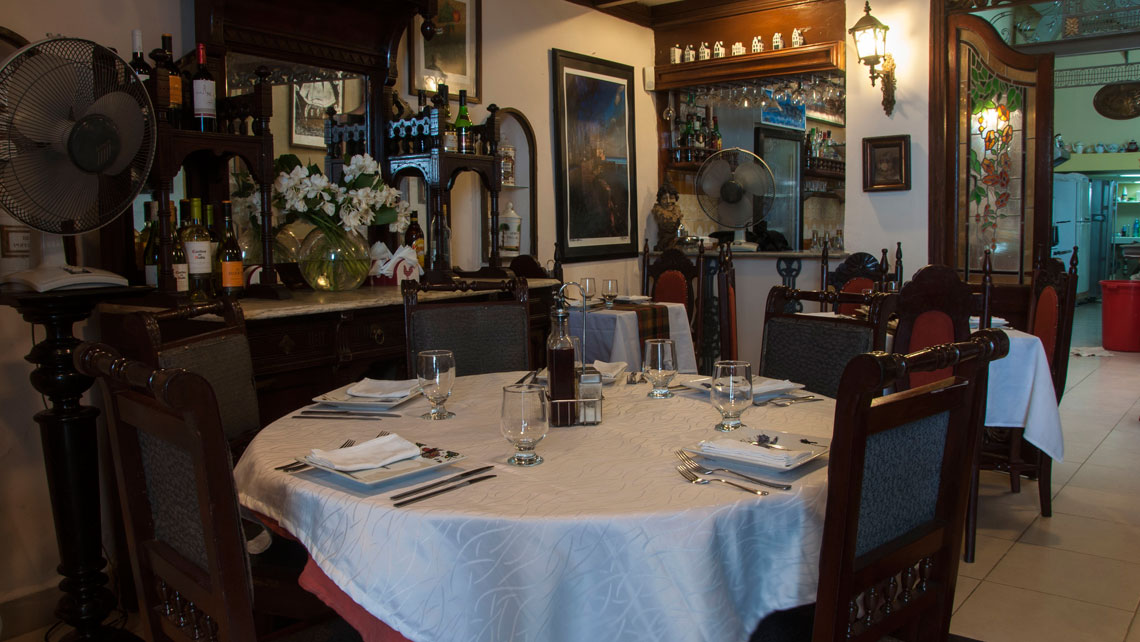 Valentine's is one of the busiest nights of the year for restaurants in Cuba so it's a good idea to make reservations well in advance. Los Mercaderes and Doña Eutimia rank amongst the loveliest restaurants to share a romantic dinner, combining Cuban comfort food with top-notch gourmet standards. Café del Oriente on San Francis of Assisi square is one of Havana's most elegant eateries although "nice comes with a price" and tables book up fast.
Families also gather for special homemade dinners, so if staying at a casa particular, you may wish to join your hosts in their celebrations or help with the preparations.
Read more foodie tips in our blog Unmissable Drinks & Dishes in Cuba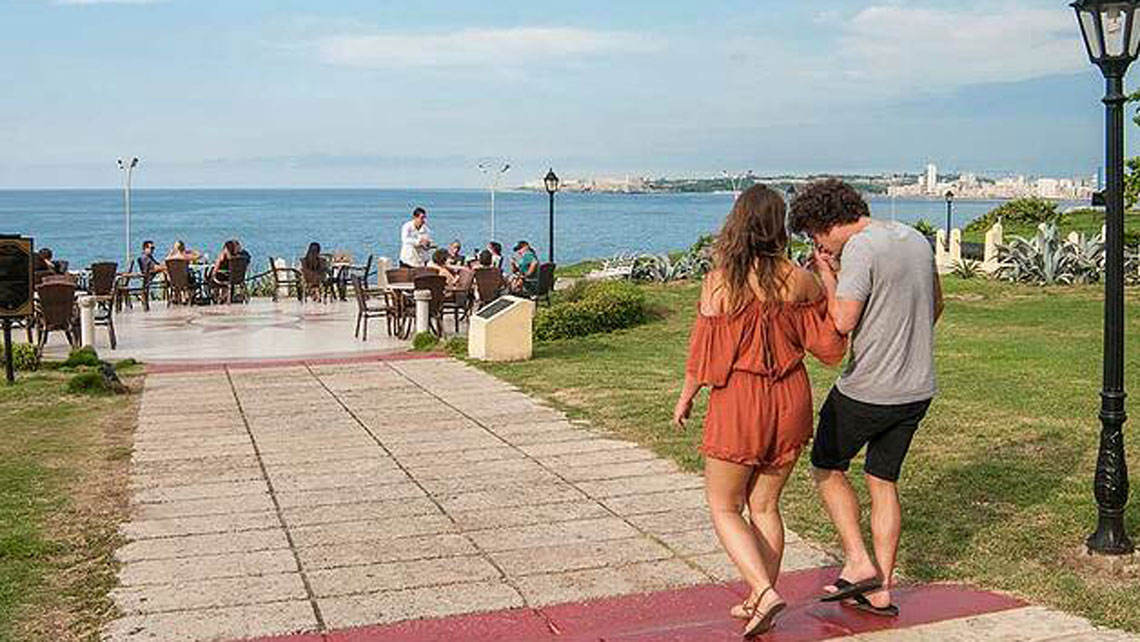 Whether you spend your Cuban Valentine's Day with your beloved at a romantic beach resort, alone in an unfamiliar city, or venturing off the beaten track with a group of friends, you'll find a warm and friendly destination where people don't need a reason to share a flower, a hug or a dance step or two. Feel the love, it's in the air!
Cuba Direct offers a range of holidays tailor-made to your taste by Cuban-born experts. Choose from City & Beach, Multi-Centre, Self Drive Holidays, Activity Holidays and more! Our team of travel consultants can help ensure your Cuba holiday goes as smoothly and seamlessly as possible. For more information or advice, give us a call!