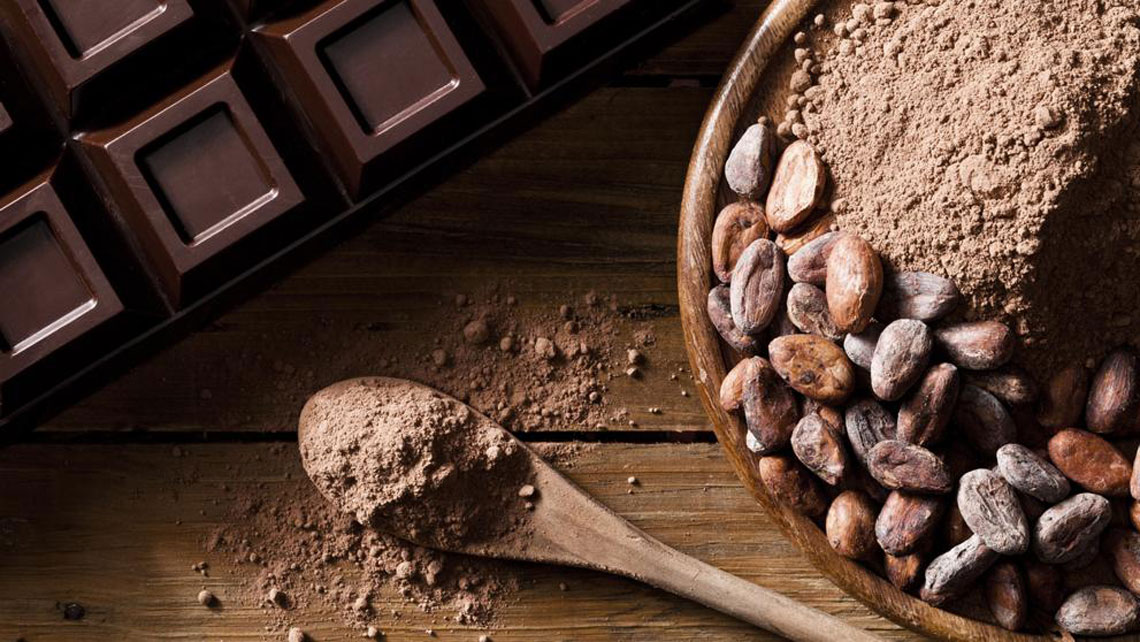 Whilst Cuban cigars and rum are known globally for their high quality, Cuba also produces other specialities that are well worth taking back in your luggage. Sure, max out your cigar and rum limit, but if you have space then don't forget about some of the other gems that the island has to offer, especially those that will be harder to find once you get back home. Here's the lowdown on three exquisite Cuban products: coffee, honey and chocolate.
Gourmet Cuban product to bring home after your holidays
Coffee

Situated in the Caribbean with some high altitudes and fertile soils, Cuba's terrain is perfectly suited for growing coffee. Most of it today is grown in the Sierra Maestra mountain range. Whilst neighbouring island Jamaica's Blue Mountain Coffee is still considered one of the finest coffee experiences one can have, Cuba's coffee is still appreciated by coffee lovers for its bold taste and dark tones.

Coffee in Cuba is normally brewed in a moka pot, and drank in an espresso cup. In more upmarket cafes and restaurants, there are a variety of coffee options available, usually echoing the now standard international expectations of concoctions such as cappuccinos or americanos.

It's very rare to meet someone in Cuba (except for a foreigner) who doesn't add sugar to their coffee. In fact, it's so much expected that coffee and sugar go together that if you order a coffee in the more backstreet cafes it will automatically be sugared. Requesting it without sugar in some establishments can be problematic as if a giant flask has already been made and sugared, it won't be available. Requesting coffee without sugar may cause confused reactions - you might be asked if you are diabetic!

So, what coffee should you bring back with you? The three best quality brands in high distribution are Cubita, Serrano, and Turquino. All three are worth buying. In fact, you may not even have much choice between the three. Coffee supplies in state stores are often out of stock, even in the stores that are situated in touristic areas. So unless you have a particular preference for one of the three, best to take whichever is available rather than going on a wild goose chase.

If you end up in coffee growing regions, you might have the chance to buy coffee that has come from local coffee plantations, such as in Viñales. These tend to be to very high standards, and make particularly unique gifts for coffee drinking friends back home.

Note that not all the coffee in Cuba is mind-blowing. The coffee that is given out to Cuban citizens as part of their "libreta" (ration book) does not tend to be sought out by connoisseurs, especially as it is cut with 50% roasted pea powder. It's got a unique flavour and tends to only be drank at home, especially if the higher quality stuff has run out. But it's definitely worth a try if you are presented with it in someone's house - being offered a coffee is usually a welcoming gesture, so you might as well accept and give it a try.

Honey

For hundreds of years Cuba has cultivated vast quantities of sugar cane, but sugar isn't the only sweetener on the island. Cuban honey is a delight. It is used in various Cuban confectionary, such as peanut brittle, and sometimes used in fruit salads or hearty main course dishes to add a gentle shine and sweetness.

The quality and quantity of the honey produced in Cuba have been growing in recent decades. Cuban honey is particularly special as the bees are normally in a pesticide and insecticide-free environment. The vast majority of Cuban crops are organic, a practice that took hold in Cuba 30 years ago following the end of subsidised chemical imports from the Soviet Union.

Due to Cuba's tropical climate, the bees are able to feast on pure flower nectar all year round, giving the honey a natural floral sweetness. It's no coincidence that on Prince Charles' trip to Cuba in March 2019 he made sure to visit Finca Pinca, an organic farm where he was photographed dipping his finger in honey and gleefully licking it off. If Cuban honey is fit for a prince, it is fit for us all!

The main brand of honey available throughout the island is by Apisun, and it is stocked in a variety of jar sizes, all of which are usually sold at very reasonable prices. The packaging proudly proclaims "100% Cuban and natural". As with coffee, you may encounter some smaller locally produced honey too on your travels.

To get the highest quality honey to take home, avoid buying it on the street and get it from an official state store. The stores that are well stocked with rum often stock honey too, and it can also can be found in abundance in other tourist focused stores. If you are in Havana, Artex Music Store, opposite Hotel Habana Libre, usually contains a very wide selection of jars.

Chocolate

Historically speaking, chocolate in Cuba was originally consumed in the east of the island in the morning as a drink known locally as "chorote". Whilst a modern version of this hot chocolate is still available in certain cafes, much of the cocoa grown today is turned into more conventional chocolate bars and confectionery.

Cuba's principle chocolate growing region is around the city of Baracoa in Guantanamo Province, at the far east of the island. The area itself is well worth a visit, especially for chocolate aficionados where there are a selection of chocolate-related things to do and see. If you can't make it to Baracoa, don't worry, you can find Baracoa chocolate products across much of the island.

Something to bear in mind - if you have a sweet tooth, you'll be in heaven in Cuba, with so much sugar cane grown on the island it is rarely used sparingly, and this applies to the chocolate products too. Indeed, the main Baracoa chocolate bar that is advertised as "dark chocolate" contains just 30% minimum cocoa solids, most of it is sugar. This means that the flavours are not as bitter and complex as much darker chocolate products found internationally, but it still has some flavour, and as with most chocolate around the world, it is unlikely to disappoint.

Some of the Cuban chocolate varieties are packaged in a way that makes them perfect gifts. "La Primada Baracoa" bar has a beautiful view of Baracoa printed on the cardboard packaging, whilst just the name of another chocolate bar, "Fantasia" (meaning 'fantasy'), fits perfectly the notion that inside the wrapping is a decadent treat waiting to be devoured.

Whilst chocolate is a great gift to take home from Cuba, it is also a great gift to take in your luggage from home to Cuba. If you are staying in a "Casa Particular" it is a nice present to give to the owners of the house, and in general, will be well received by friends and acquaintances that you make during your stay. Bear in mind that chocolate has the potential to melt in Cuba's hot climate, so you may wish to pack other confectionary treats, such as shortbreads and sweets.