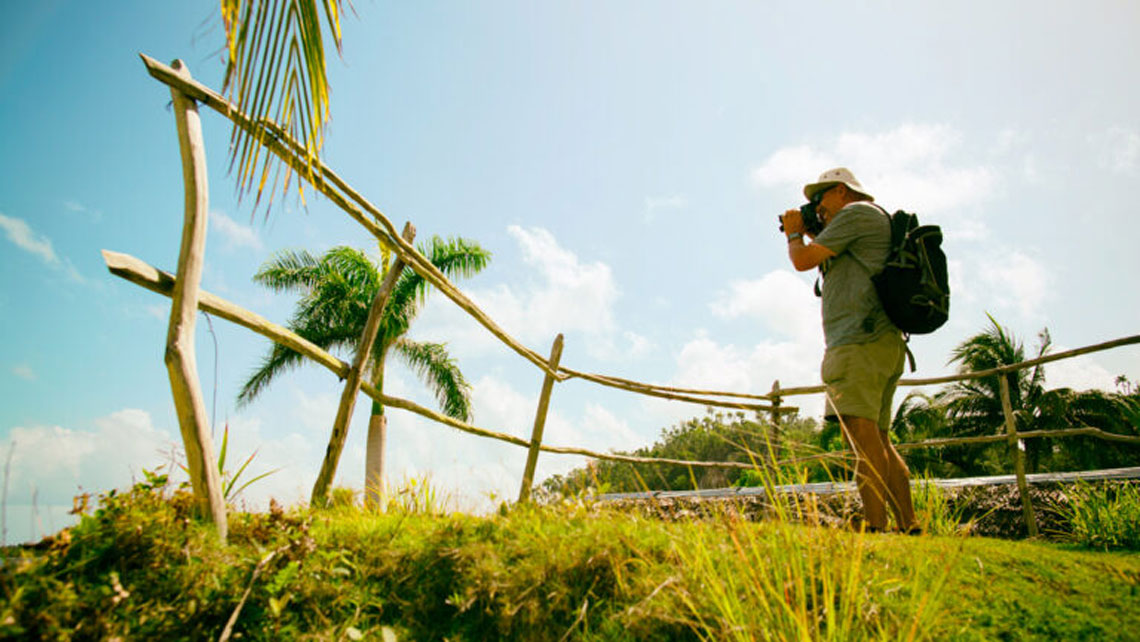 Cuba is a popular destination for families, friends and couples to get some Caribbean sun, sea, sand, history and culture. But it is also a great place for solo travellers to go and immerse themselves in a unique and intriguing country. As one of Latin America's safest countries, there are many perks to visiting Cuba alone.
My top tips to solo travellers in Cuba
Here are some top tips for travelling solo in Cuba.
Stay at a "Casa Particular"

For over 20 years Cuban households with a permit have been allowed to let visitors stay in their homes. Running rather like a B&B and officially known as a "casa particular", the hosts must maintain certain standards and pay a tax, hence they tend to be very well run. Prices vary, but it is usually much cheaper than staying in a hotel.

The hosts are normally attentive to your needs. Not only does this mean that they can be at hand to help you arrange things to do (excursions, transport etc.), but by allowing you into their home you also get to interact with the family and experience day-to-day life, an ideal way to help a solo traveller feel welcome. There's usually a nice balance between privacy and intimacy - should you wish to keep yourself to yourself, you can lock your bedroom door and relax. Should you wish to play with the family's grandchildren, that's cool too!

Don't be shy

Cuba is a very extrovert culture. This is in keeping with many other Latin American cultures, and also in keeping with other Caribbean cultures. In fact, Cuba is often ranked as one of the most extrovert cultures on the planet. You might find some Cubans to be a bit too direct and open, but the plus side as a solo traveller is that you'll find most people very ready and relaxed about interacting with you, meaning you'll always have people to talk to other than yourself! Whilst the younger generation of Cubans usually have some level of English, to chat with older people it would be useful to...

Learn some Spanish

In the tourist sector you can get by with English, but if you want to branch out and have more interactions with people outside of the tourist sector, some basic Spanish will go a long way in Cuba. If it is not feasible for you to learn any Spanish before you arrive, then a translation dictionary or phrasebook can be handy. Spanish is a phonetic language and uses nearly the same alphabet as English, therefore it is much easier for a native English-speaker to read and pronounce some basic Spanish words than, say, speak some Chinese. At the very minimum, just remember to say "gracias", meaning "thank you". There's no harm in having good manners, and the word "gracias" will be universally understood.

Be generous

Most Cubans live on a much lower wage than in the UK and therefore showing generosity to people that have helped you out will be greatly appreciated. Small gifts go down well, from treats such as sweets and chocolates to more essential items that are harder to obtain or more expensive in Cuba, such as paracetamol or sun cream.
A few dos and don'ts
DO:
Watch out for potholes in the road and pavement, whether walking or cycling. If walking in a dark area, use a torch.
Be streetwise with safety. Cuba is one of the safest countries in Latin America. Violent crime rates are very low. When it comes to your safety, apply much of the same common sense that you would in the UK, especially at nighttime. One crime that a solo traveller can fall victim to is being overcharged or shortchanged. This can easily be avoided by confirming prices before paying and checking receipts/bills and change.
Be streetwise with "love". Whilst there have been plenty of successful and happy relationships formed between Cubans and visitors, a degree of caution should be employed. As a general rule if it seems to good to be true, then it probably is (note: this rule isn't unique to Cuba but applies to anywhere!).
DON'T:
Take drugs. It is highly illegal in Cuba and comes with harsh sentences. Plus, being intoxicated on drugs as a solo traveller puts you at other risks too.
Constantly complain. As a guest in the country, this is a particularly bad form. Cuba is a very diverse country, if one part of the culture is getting you down, find another part of the culture that you like and embrace it. You're likelier to make many more friends and avoid awkward interactions.
Solo female travellers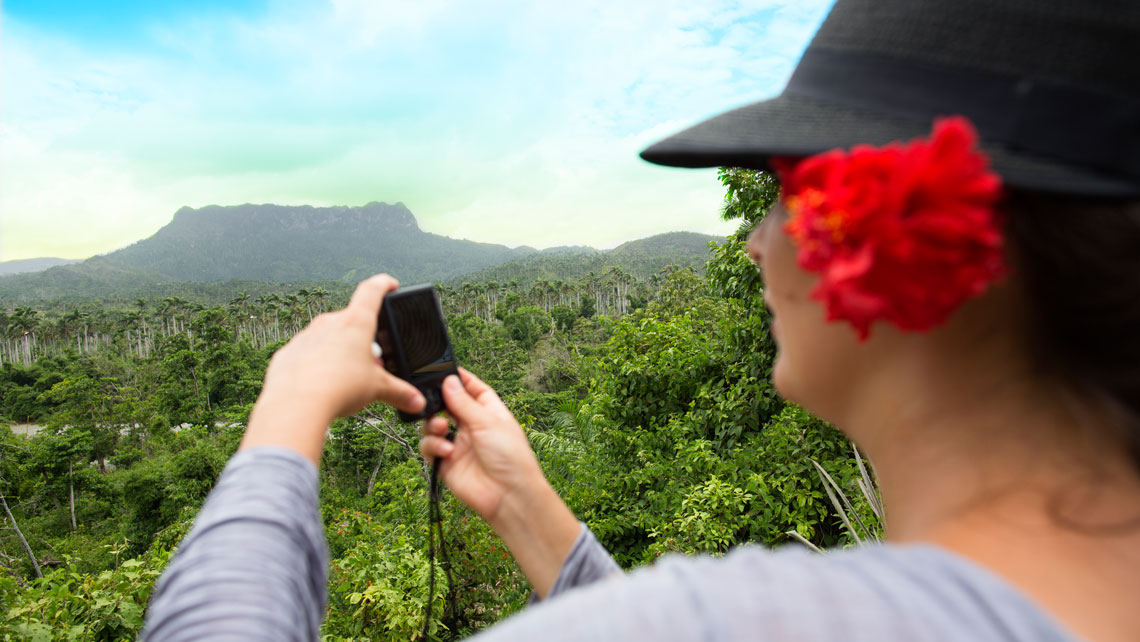 As a man, I have not experienced what it is to be a solo female traveller in Cuba. That said, it would be a disservice not to mention a few aspects of Cuban culture that affect female visitors more than male. Based on the experience of other foreign women that have travelled in Cuba alone, it is generally considered a very safe country. One of the main things to bear in mind is that "machismo" is still prevalent in Cuban culture today as it is in various other Latin American cultures. What this means is that during your travels you may find that you receive stares, catcalls, and get chatted up on a frequent basis.
If you want someone to leave you alone, raising your voice can be a very useful tool in Cuba. The person who is giving unwanted attention is very likely to go away due to fear of reproach from passers-by or the police, who tend to act quickly and decisively in defence of tourists in this type of scenario. As for what to say to them, diplomatically pointing out you already have a boyfriend (real or non-existent), tends to have little effect. However, using the Spanish phrase "dejame en paz" (leave me in peace) is highly effective. Should you forget your Spanish, simply saying "no" in a firm voice has also been said to work very well.
Other advice mentioned by solo female travellers is to bring enough toiletries before arriving in Cuba, as these can sometimes be in short supply on the island. Also, due to the hot weather, especially in the summer months, pack the appropriate clothing to deal with the heat. This applies to men too!
All in all, Cuba is a great place to visit for solo travellers, male or female, so what are you waiting for?