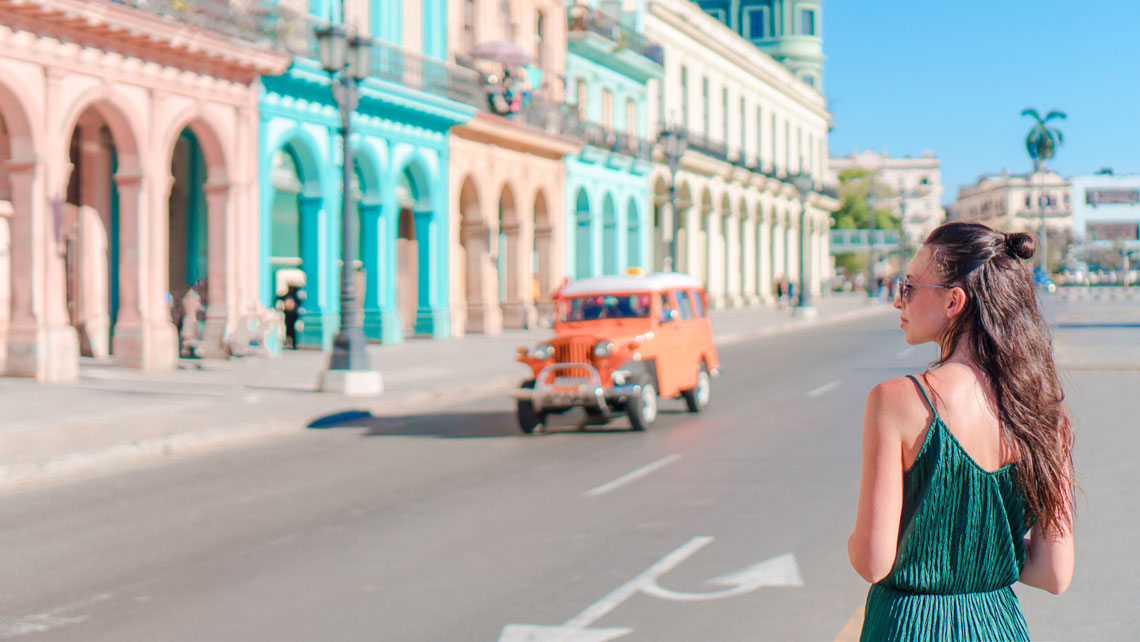 First time travelling to Cuba? We've got all your questions answered with a guide on everything you need to know about visiting Cuba - from visas, insurance and currency, to WiFi, accommodation and packing tips!
Do I need a visa?
In order to travel to Cuba, UK nationals require a Tourist Card. Cuban Tourist Cards are valid for 30 days, but can be extended once in Cuba. Non-UK nationals can click here to find out whether or not they require a Tourist Card.
The UK Cuban embassy now only accepts Tourist Card Applications by post, and payments are only accepted by Postal Order. As such, we recommend buying your Tourist Card online using Visa Cuba. Visa Cuba is recommended by the Cuba Tourism Board and Cuban Consulate, and only charges £26 (as opposed to the £39 charged by the Embassy).
Tourist Cards are simple to complete, but you should take care not to make any mistakes as this will render them invalid and you will have to buy another one. Tourist Cards are perforated down the centre. Once you arrive in Cuba, the authorities will take one half and you will need to keep the other. Keep your Tourist Card safe as you will need to hand this in when you leave Cuba!
Visas are included in the price of all Cuba Direct Holidays and are sent to you 3-4 weeks before you travel. They are sent by Royal Mail Special Delivery.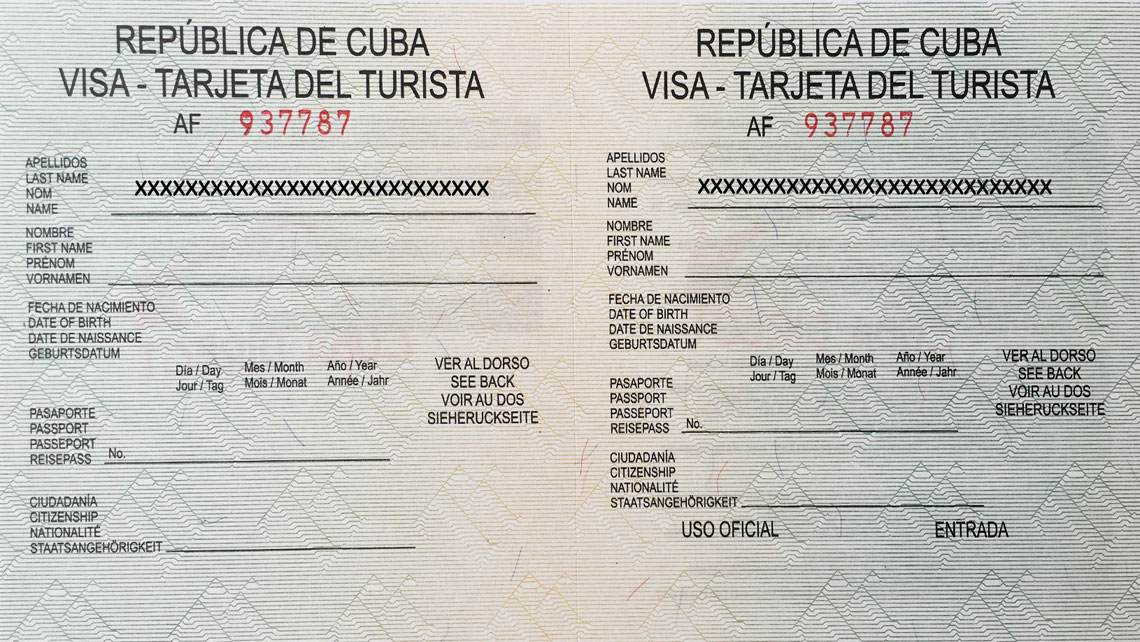 Should I get any vaccinations?
The UK government recommends visiting your GP at least a month before you travel to Cuba in order to check whether you need any vaccinations or preventative measures. For official UK government advice on travel health in Cuba, click here.
Do I need insurance?
Yes. You will need insurance to travel to Cuba, and may be asked to show evidence at the airport of your cover. We recommend using InsureandGo, and taking a printed copy of your cover on your trip.
How does the currency system work in Cuba?
Cuba has a dual currency system:
1 CUP (Cuban Peso, or moneda nacional) = 0.02 GBP

1 CUC (Cuban Convertible Peso, pronounced "cook") = 0.70 GBP
The CUC is very similar in value to the US dollar, and is worth 25 CUP (Cuban Pesos). As a tourist in Cuba, there are very few instances where you will have to use CUP (Cuban Pesos), as most products and services available to tourists are sold in CUC.
Can I use my ATM card in Cuba?
We recommend taking cash to Cuba, as very few establishments accept debit or credit cards, and banks & ATMs are not always easy to find. As such, it's best not to rely on your bank card in Cuba. Nevertheless, you should make sure to contact your bank before travelling in order to ensure that your card actually works in Cuba (US-based cards don't operate on the island, even if they're issued by another country).
The maximum amount you can withdraw from an ATM varies between machines, but is generally between 300-400 CUC. Please be aware that you'll be charged approximately 3% local commission, on top of your normal bank transaction charges.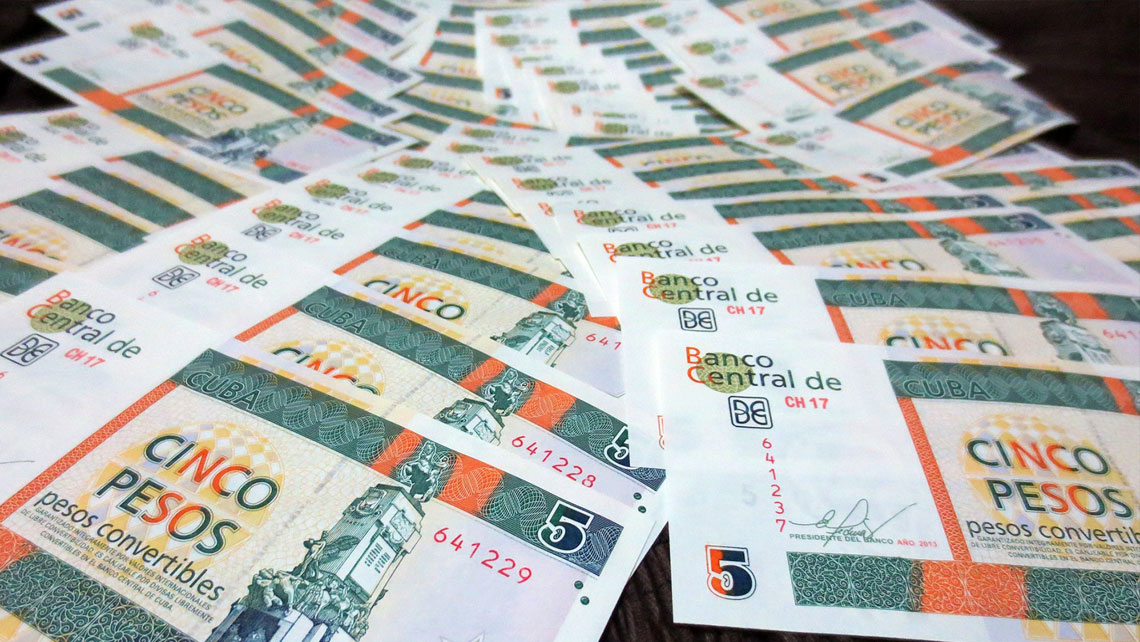 Where can I exchange money?
Cuban currency cannot be bought outside of Cuba. You will have to exchange money once you arrive on the island. Take pound sterling with you rather than dollars, as they are subject to surcharge at Cuban banks.
We recommend exchanging a small amount of money when you arrive at the airport, and then exchanging the rest once you've arrived at your Cuban destination, in order to get a better exchange rate.
Most hotels offer a currency exchange service. Although convenient, their rates are usually less competitive than banks and Casas de Cambios (currency exchange offices). To find your nearest bank or Casa de Cambio, simply ask your host at your hotel or casa particular to give you directions.
What should I pack?
Due to the US embargo and the economic situation in Cuba, you'll find that essential supplies are not always available on the island. Cuba does not have a wide selection of shops, and shops are not always fully stocked. That's why it's important that you pack well before going to Cuba. We recommend ensuring you take the following:
Prescription and non-prescription medication

Antibacterial gel (most establishments have running water - but just in case!)

Toilet paper (all accommodation will supply toilet paper, but we recommend carrying a roll with you as you travel, since not all public restrooms provide toilet paper)

Tampons or sanitary towels

Sunscreen

Insect Repellant (make sure it's Zika-resistant!)

Shampoo & Conditioner

Plug adapters (see below)
Travelling with kids? Check out our blog post on family travel to Cuba to find out what supplies you should take when travelling with children.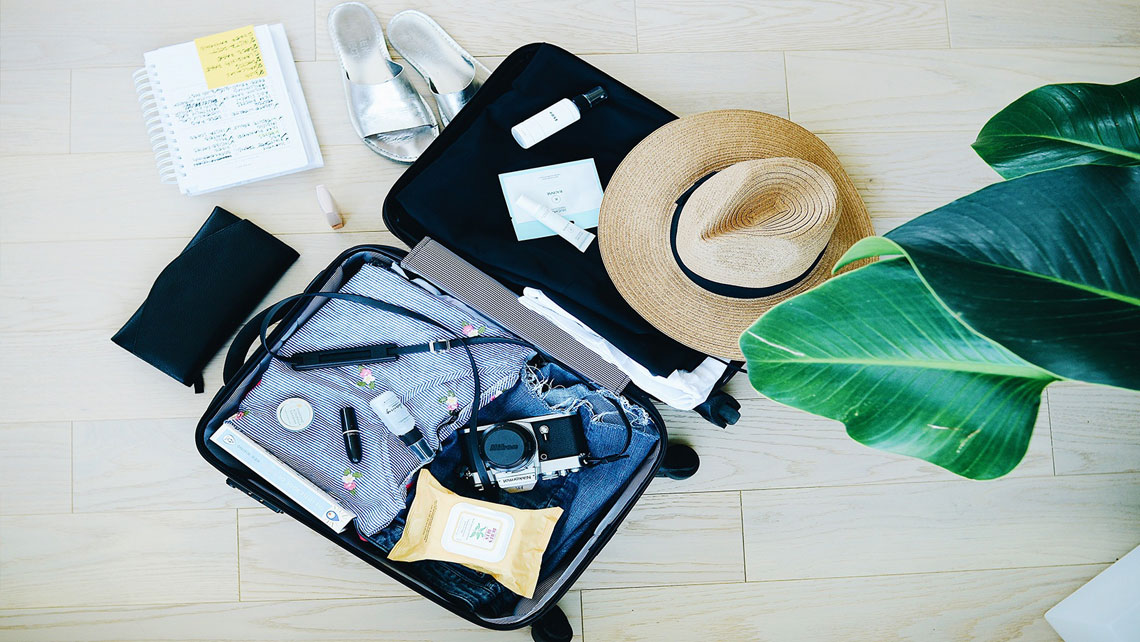 What plugs should I take?
You should take a UK to US plug adapter, as Cuba uses US-style plugs.
Will my phone work in Cuba?
Most phones should work in Cuba, but we recommend contacting your provider before travelling just to make sure it does. Making calls and downloading data on your phone will be quite expensive. Text messages are a more economical way of keeping in touch.
How can I access the Internet?
Wi-Fi is available at most hotels and in many open-air plazas and city parks. In order to connect to Wi-Fi you will need to purchase a Wi-Fi card from ETECSA. Wi-Fi cards cost 1 CUC for 1 hour, though pricing is subject to change. Most hotels will also offer internet cafes where you can connect directly from the available computers.
Please be aware that the internet connection in Cuba can be quite slow. You may not always be able to connect to the internet where there is a Wi-Fi hotspot (especially when there are a lot of other people at the hotspot).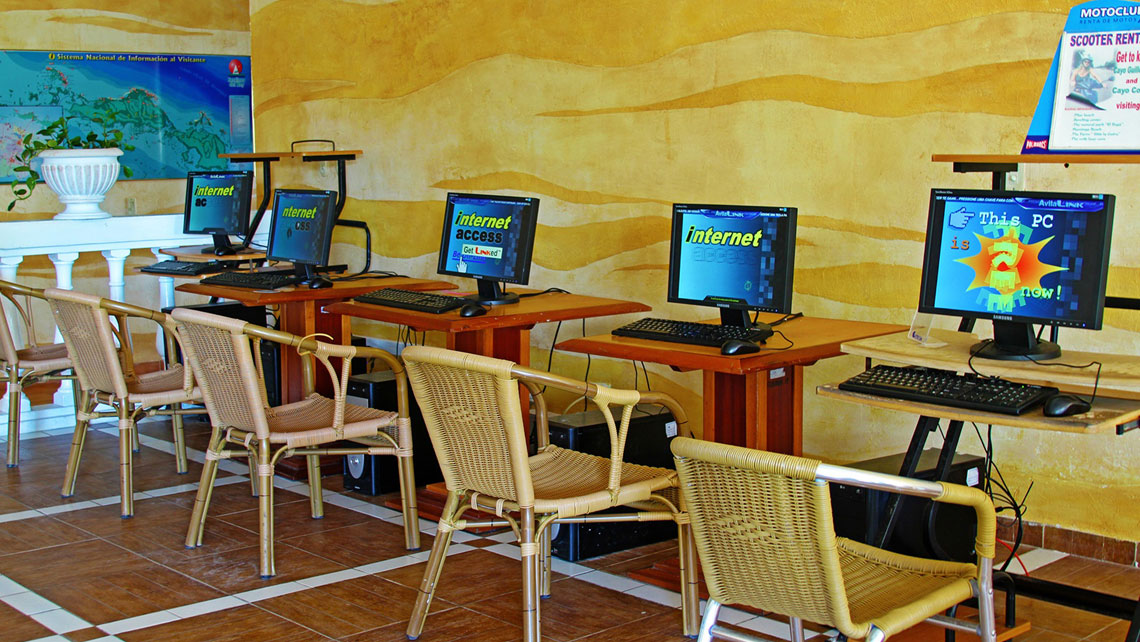 Is Cuba safe?
Yes. In fact, Cuba was awarded the title of "Safest Country" by FITUR (Madrid's International Tourism Fair) in 2018. Nevertheless, as with any country, you should take normal precautions in order to stay safe.
For official UK government advice on safety in Cuba, click here.
What precautions should I take for mosquitoes?
As a tropical island, mosquitoes are prevalent across Cuba. Although Cuba has not been greatly affected by the Zika virus, please still take precaution by applying repellent that will protect you against Aedes mosquitoes (the type that carries Zika) in the early evening. Whilst we do advise that you take precautions with mosquitoes, please do not feel alarmed. The Cuban government is very proactive when it comes to fumigating across the island and removing potential breeding spots.
What if I need to see a doctor?
Most hotels have on-site doctors but you will usually be required to pay for an appointment. If you are not staying at a hotel, then you can visit the Cira Garcia Clinic in Havana, which offers facilities to foreign nationals. Here's the contact details for the Cira Garcia Clinic:
Address: Calle 10, No. 4101 y Avenida 41, Playa
Telephone: 720142811 (+ Ext 455 for an ambulance)
The general emergency ambulance number in Cuba is 104.
Please bear in mind that if you require any medical treatment in Cuba, you will be required to pay in hard currency before you depart.
Please note that Cuba Direct clients will be assisted and accompanied by our local representatives in any case of emergency.
Can I get by without speaking Spanish?
Cuba is a Spanish-speaking country. Many Cubans speak a good standard of English, particularly in urban areas and beach resorts. Even in less-visited areas, most Cubans will know a little bit of English so you will almost always get by!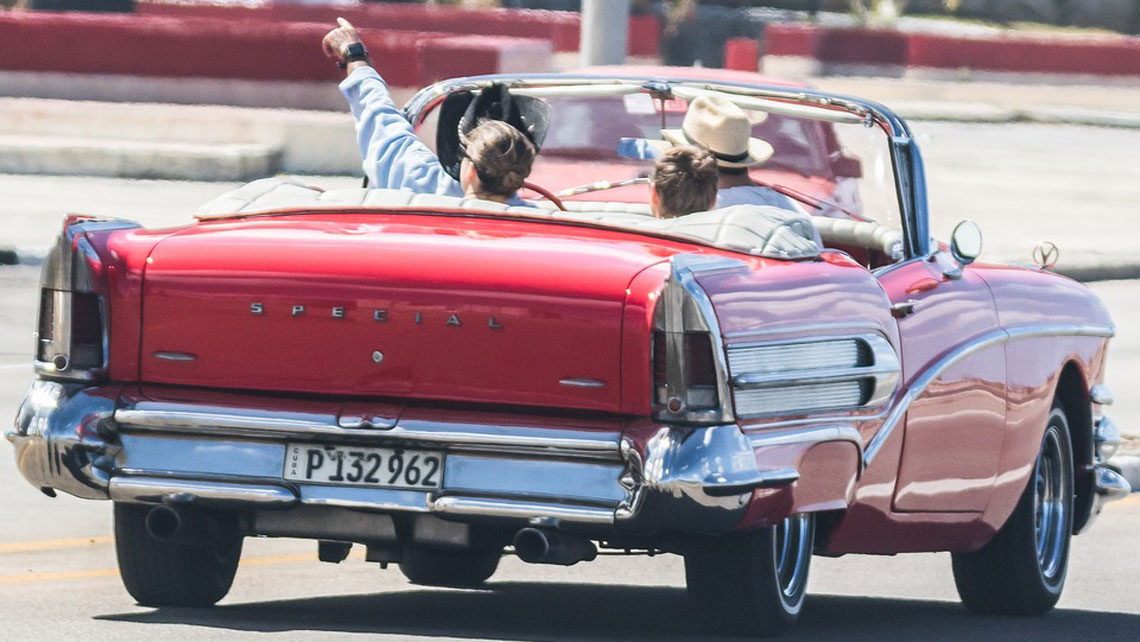 What is a casa particular?
Casas particulares are Cuban private homestays. Casas have been a popular choice of accommodation in Cuba ever since Fidel Castro allowed Cubans to open up their doors to tourists in 1997. To date, there is a plethora of diverse private homestay options in Cuba - from colonial mansions in Havana, to earthy ranches in Viñales.
We highly recommend staying at a casa particular, not only because it's a more economical option, but because it's also a great way of getting an authentic insight into Cuban life. Most importantly, however, it's the best way in which you can contribute to Cuba's local economy and make a difference for its friendly people.
For more advice on accommodation in Cuba, check out our post on Where to Stay!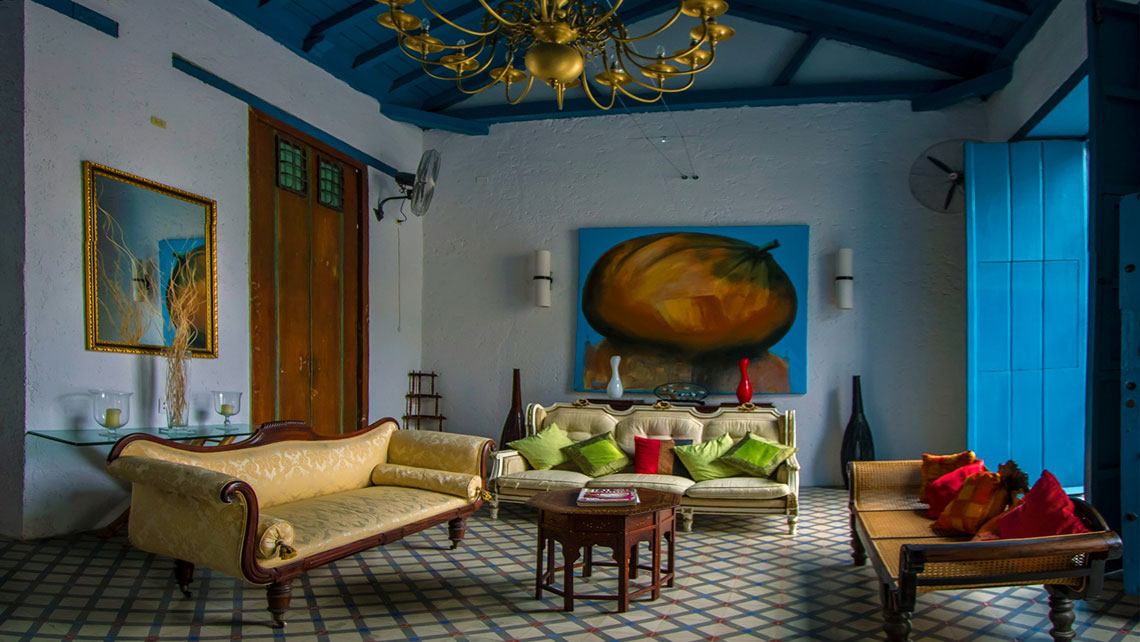 Any advice for eating & drinking in Cuba?
Lots! There's no better way to explore Cuba's multi-cultural heritage than through its diverse cuisine. Check out our blog on Food & Drink in Cuba for insider tips and recommendations on wining and dining on the island!
Can I drink tap water in Cuba?
Drink bottled water only. You can buy sparkling or natural water at local shops. It is safe to brush your teeth with tap water but avoid swallowing the water.
Tipping - how much?
Salaries are very low in Cuba, so tipping is very much encouraged and appreciated. We always say you should tip with your heart! But if you'd like a rough idea, here's the recommended minimum:
Waiters - 10 to 15% of your bill

Bar staff - 1 to 2 CUC

Hotel Cleaners - 1 to 2 CUC per night

Taxi Drivers - 1 to 3 CUC

Tour Guides - 2 to 5 CUC
Where should I visit?
Needless to say, you can't go to Cuba without visiting its seductive capital city: Havana. There's plenty to do in Havana, so we recommend staying there at least a couple days to absorb the city's music, history and vibrancy.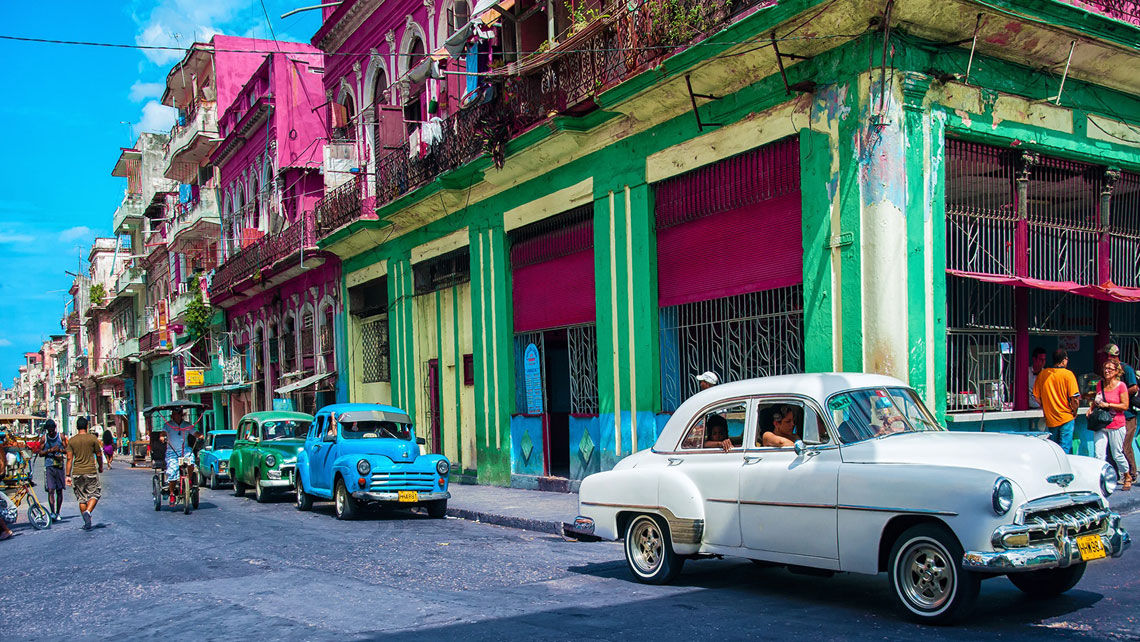 You'll also want to visit one of Cuba's paradise beaches:
Varadero is Cuba's most popular beach and is only 2 hours from Havana.

Cayo Santa Maria is a small key (islet) off the northern coast of Cuba. This is a great alternative to busy Varadero, offering a more exclusive paradise island option. There's some great snorkelling sites here, as well as a UNESCO Biosphere Reserve on the south of the island.

Playa Girón and Playa Larga, both situated in the famous Bay of Pigs, are incredible beaches. These off-the-beaten track beaches are great for diving and are packed rich with Cold War history!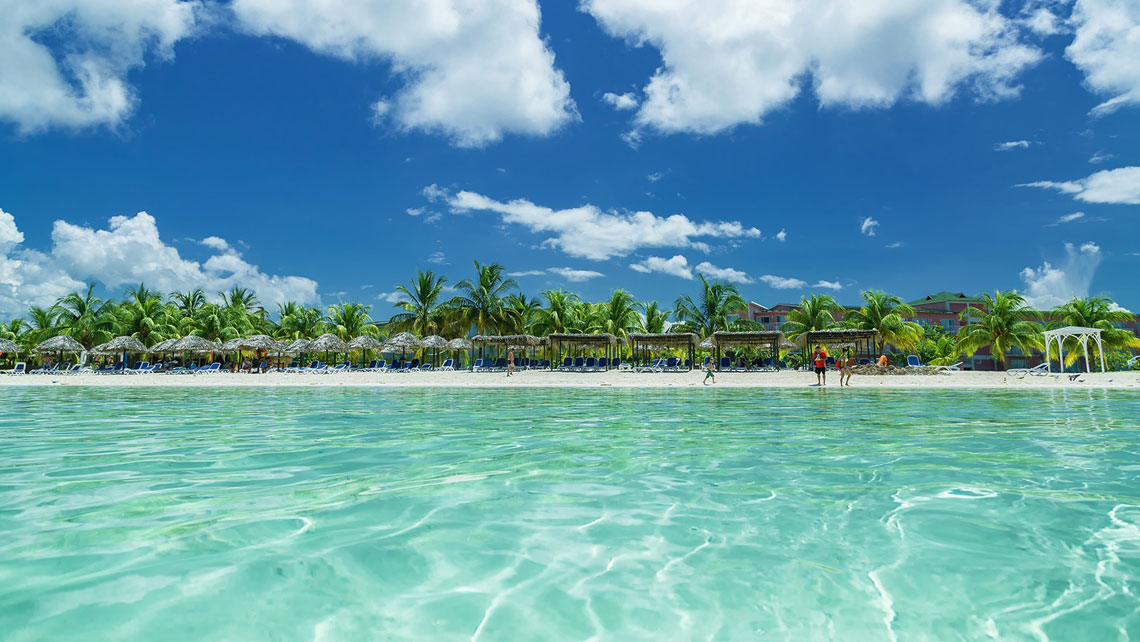 Beyond Havana and the beach, there's a number of important sites and colonial cities that are definitely worth visiting. These are our top 3 destinations beyond Havana:
Viñales is a breathtaking valley just three hours from Havana. This UNESCO World heritage site is home to Cuba's best tobacco farms, a series of remarkable subterranean caves, an old runaway slave hideout, and some of the best horse-riding routes in all of Cuba.

Trinidad is a beautifully-preserved colonial city known as Cuba's "living museum". A UNESCO World Heritage Site, it's set between the atmospheric Escambray mountain range and the shimmering Caribbean coast.

Cienfuegos is a coastal Cuban city, formerly populated by French settlers. It's unique and eclectic architecture make it a worthwhile visit, as does the nearby waterfall complex of El Nicho.
For more information on where to visit and what to do in Cuba, check out our Destinations page!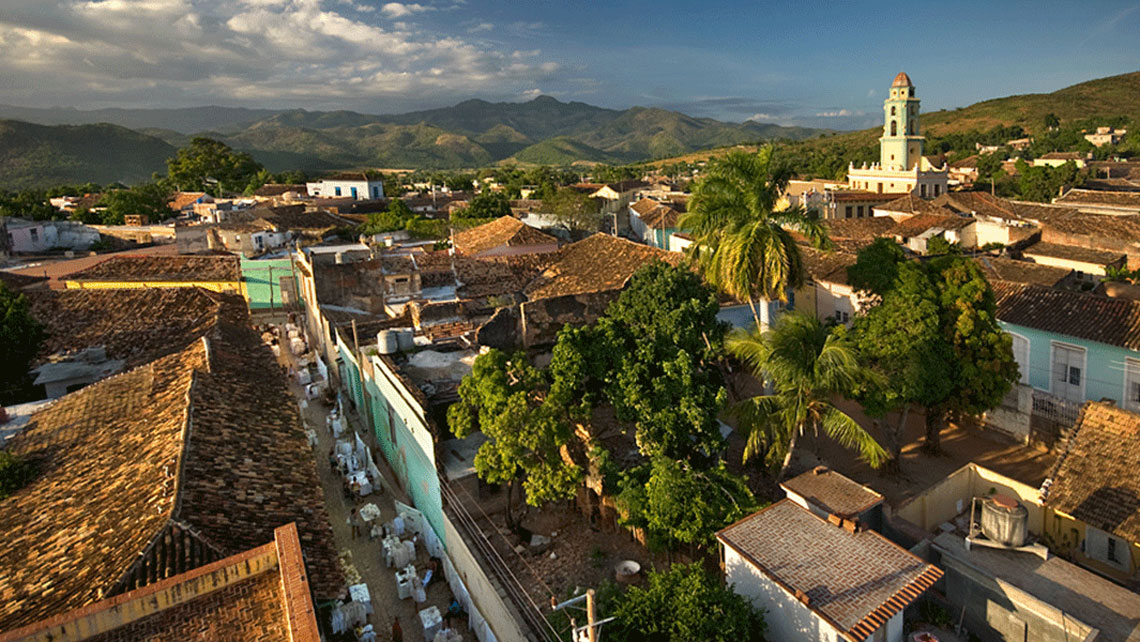 Cuba Direct offers a range of holidays tailor-made to your taste by Cuban-born experts. Choose from City & Beach, Multi-Centre, Self-Drive Holidays, Activity Holidays and more! Our team of travel consultants can help ensure your Cuba holiday goes as smoothly and seamlessly as possible. For more information or advice, give us a call!