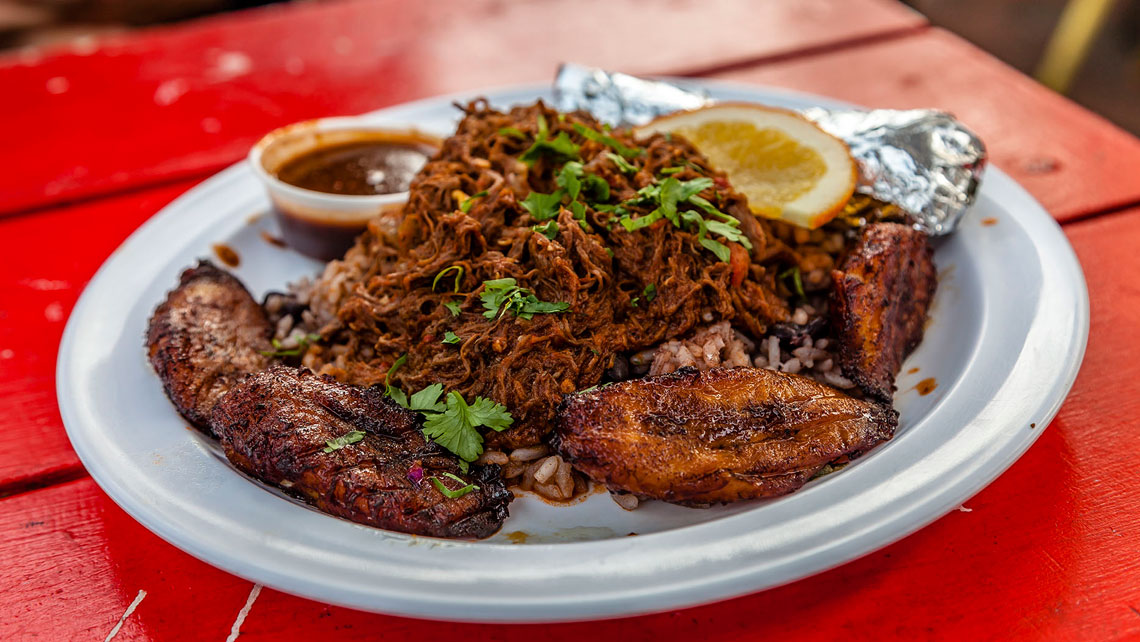 Cuban-style roast pork, congri, yucca with mojo and a refreshing mojito: there's no better way to explore Cuba's multi-cultural heritage than through its syncretic gastronomy. Tantalise your taste buds and prepare yourself for a journey full of flavour – here's the lowdown on what dishes and drinks to try on your next trip to this beautiful island, along with some bits of history and advice on wining and dining in Cuba.
Cuban Food: Some History, Culture & Tips
Cuban gastronomy is as eclectic as its people, taking its main ingredients from Spain, Africa, Asia and the Caribbean. It's a truly exciting time right now for foodies to visit Cuba as the island is experiencing a gastronomic revolution with the recent explosion of paladares (privately-owned restaurants). Paladares first appeared in Cuba during the economic crisis in the 1990s, and have now become a thriving symbol of Cuba's growing private sector. Not only is the paladar scene continuously evolving and innovating on the gastronomic front (you'll find creative and experimental twists on favourite oldies), but it also innovating on the cultural front. Given the peculiar laws regarding private commercial galleries in Cuba, restaurant-owners are offering their venues as spaces for contemporary artists to exhibit – from the kitsch, life-size statues of Marx and Christ at La Guarida - to the hanging boat installation in Bar Espacios, you'll find that eating your way through Cuba is both a culinary and a cultural adventure!
Check out Conan O'Brien's hilarious reaction to La Guarida's Marx and Christ statues!
Cuban Mains: What to Try
Lechón asado
You can't say you've been to Cuba unless you've tried a Cuban-style hog roast. A national favourite, lechón asado is melt in your mouth pork marinated with mouth-watering mojo (a blend of crushed garlic, Seville orange juice, salt and oil).
Ropa vieja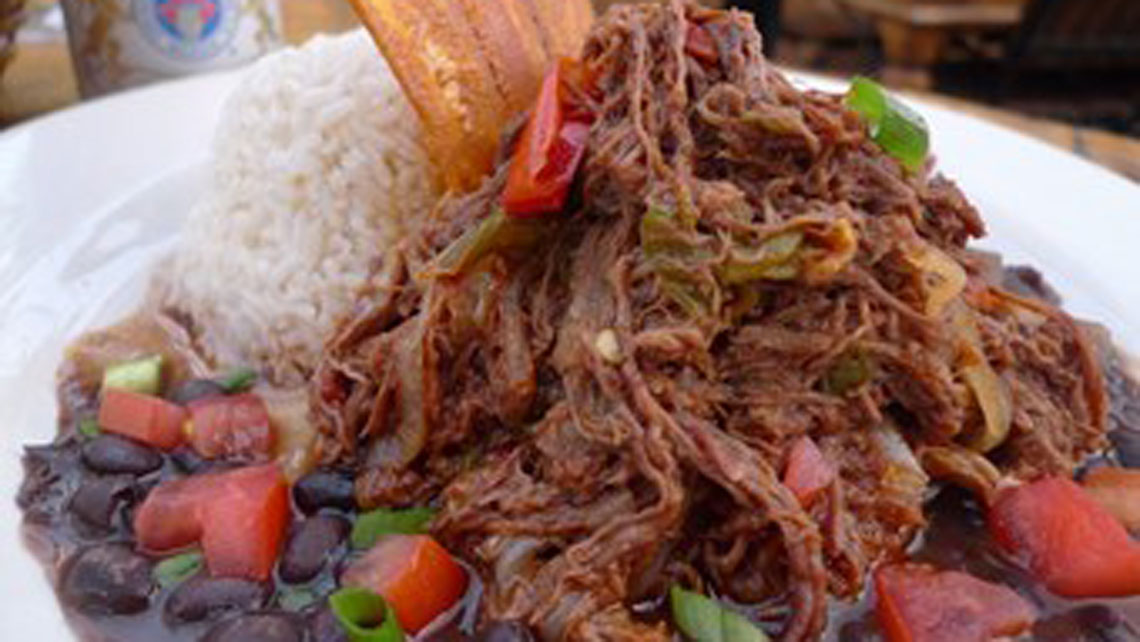 Ropa Vieja
Another Cuban favourite is ropa vieja, a dish of shredded beef and peppers, named after its semblence to a heap of colourful "old clothes". Juicy and flavoursome, this national dish is cooked with onions, sweet peppers, lime and cumin.
Tamales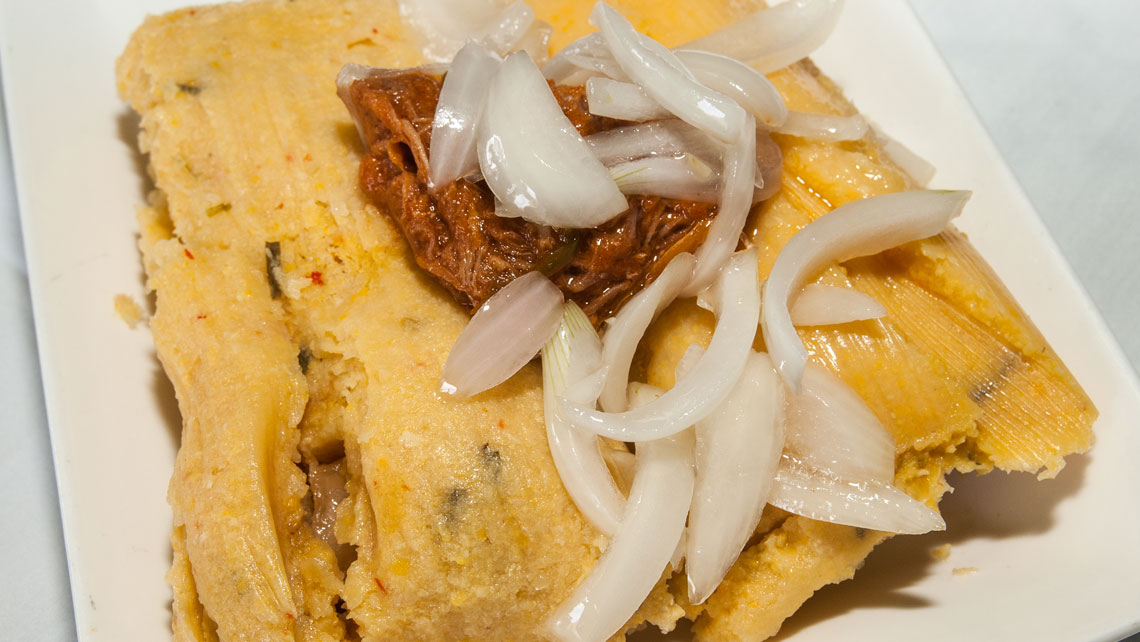 Tamales
Tender and tasty, tamales have become a staple street food even beyond Latin America. Originating from ancient Mesoamerican civilisations, they consist of steamed corn dough filled with delicious chunks of pork. Tamales are usually wrapped in cornhusk in order to protect and give shape to the delicious corn filling. Cuban tamales require a much longer production process, as they are made from freshly grated corn, rather than corn flour. They've also got an extra dose of garlic for that little bit of a Cuban kick!
Fricase de pollo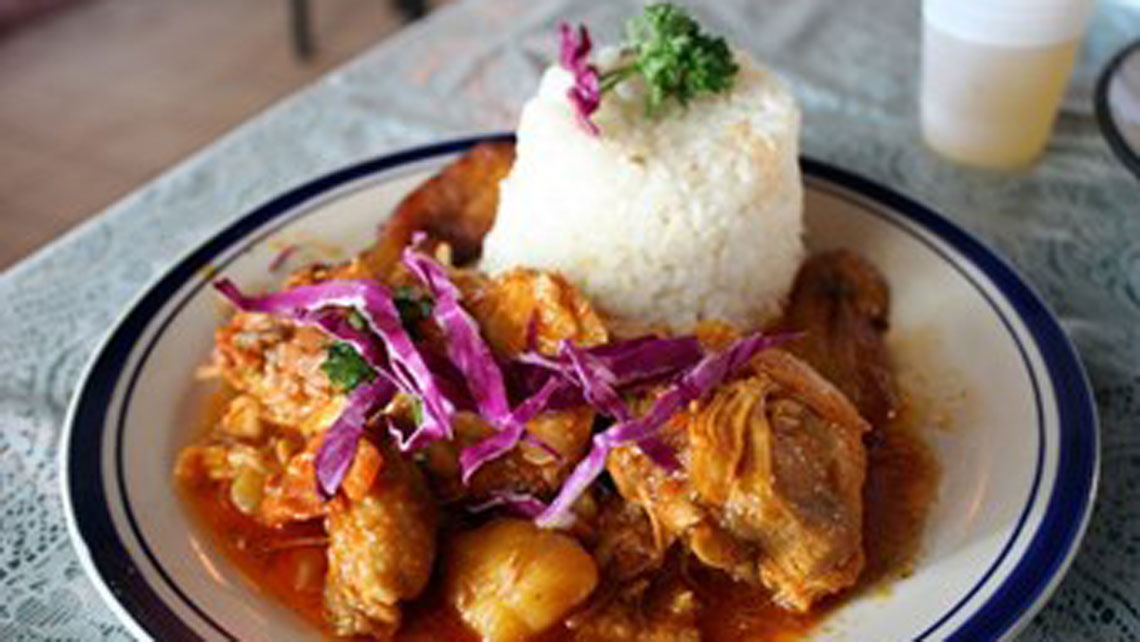 Fricase de Pollo
For those visiting Cuba's countryside, fricasé de pollo (chicken fricassee) is a must. Lightly simmered with garlic, onion, peppers, laurel and tomato sauce, the chicken is then stewed with Seville orange juice and dry white wine. This is comfort country food at its best.
Escabeche de pescado
Finally, for those visiting coastal areas, escabeche de pescado (fish escabeche) is an all-round pleaser. Fishing towns such as Caibarien and Playa Larga have a strong seafood tradition, so local restaurants offer mouth-watering escabeche, straight from the sea, at incredibly-low prices.
Check out our Cuba:The Vegan Way post for the island's best plant-based dishes, vegan-friendly restaurant recommendations, helpful phrases and more.
Tapas and Sides: What to Try
Tostones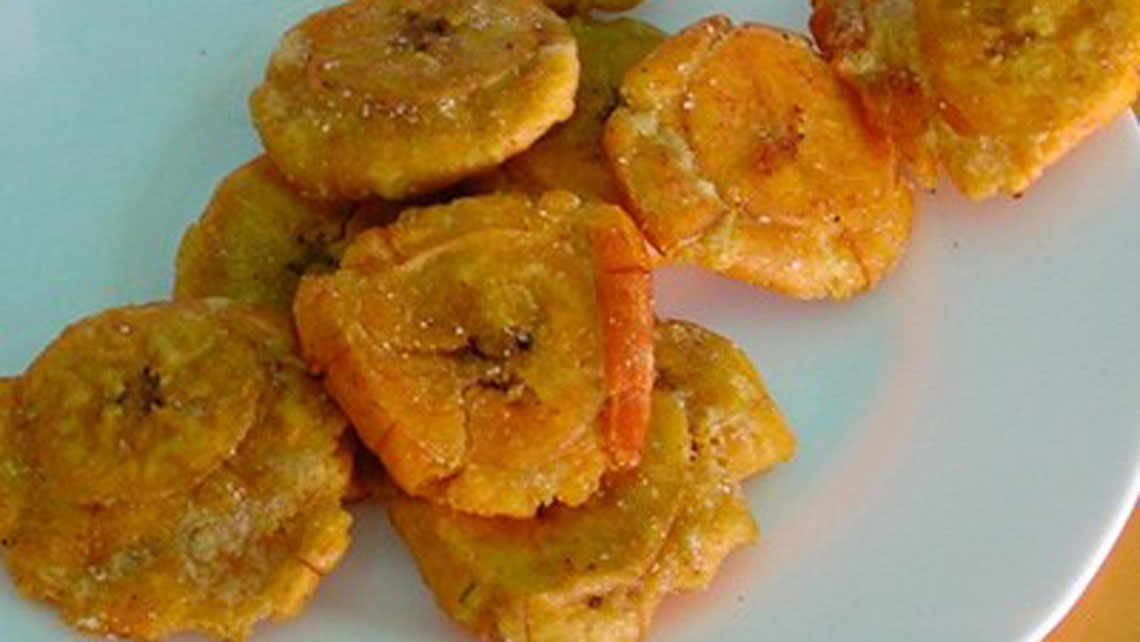 Tostones
Green plantains (savoury cooking bananas) are boiled and patted into palm-sized discs before being twice-fried to crunchy perfection. Also known as tachinos, they're great as a side dish or as an aperitif with drinks. Tostones rellenos are delicious variation where the crunchy fried plantains are crushed into a small cup shape and filled with various tasty fillings, including prawn cocktail and ropa vieja.
Frituras de malanga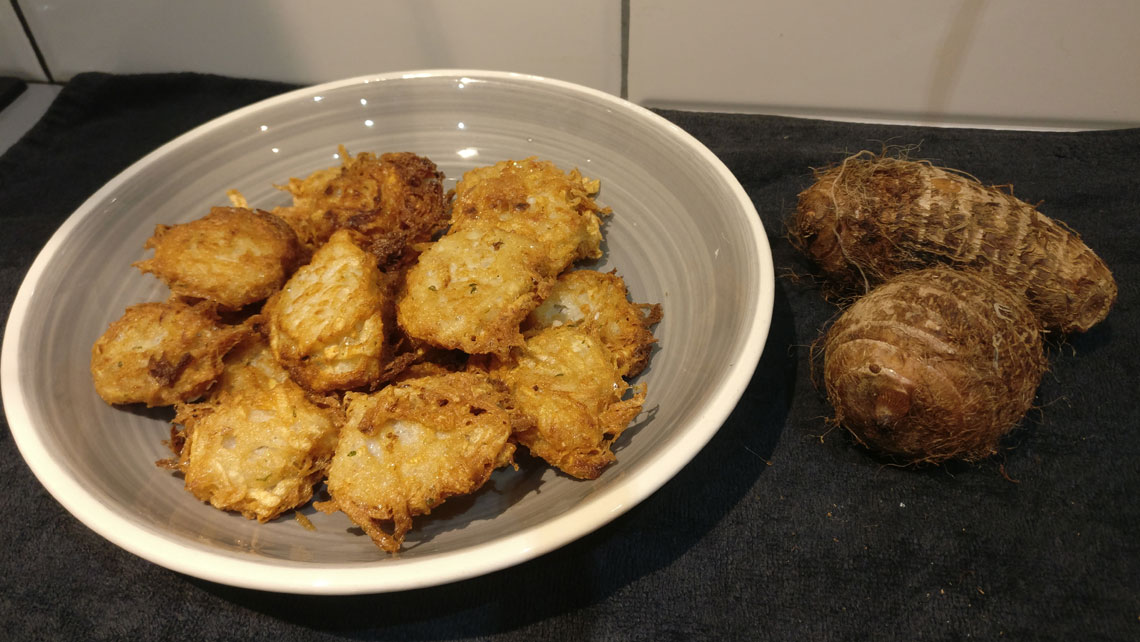 Frituras de Malanga
Frituras de malanga are savoury fritters made from malanga, a South American root vegetable which is high in vitamins B and C, as well as potassium and magnesium. The grated malanga is first seasoned with parsley, garlic and salt, and then whisked into fritter balls, which are deep-fried until golden. In recent years, trendy restaurants have started serving frituras de malanga with a honey dipping - an addition that takes these divine fritters to a whole new level!
Yuca con mojo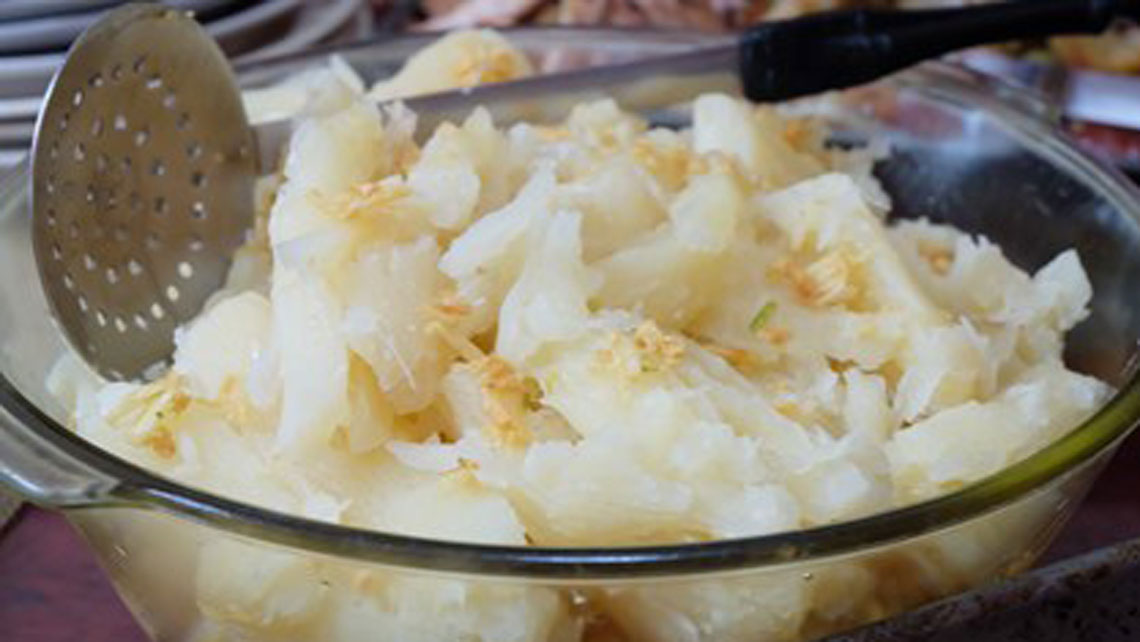 Yuca con Mojo
A South American root vegetable, yuca (also known as cassava) is boiled to create a firm yet creamy dish. One of Cuba's national dishes, the boiled yucca is drizzled with delicious mojo (a blend of crushed garlic, Seville orange juice, salt and oil) and sprinkled with fresh parsley on top.
Chicharritas
Chicharritas are a staple starter and snack in Cuba gastronomy. Also known as mariquitas, they are savoury deep-fried plantain chips. They serve as a great accompaniment to a classic Cuban cocktail.
Desserts & Sweets: What to Try
Cuban flan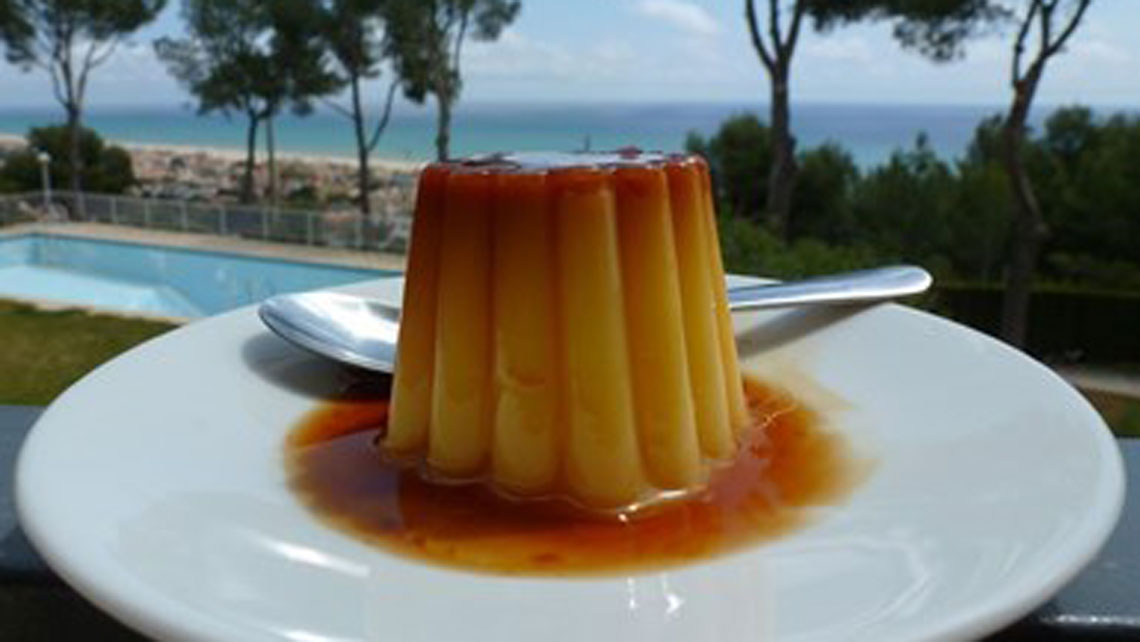 Flan
It's difficult to go wrong with Cuban flan, and you'll probably find it's a clear winner in any restaurant you go to. This is by far the most popular dessert across the island, and is very similar to what is known in Europe as crème caramel. You may find local variations, such as coconut flan.
Key lime pie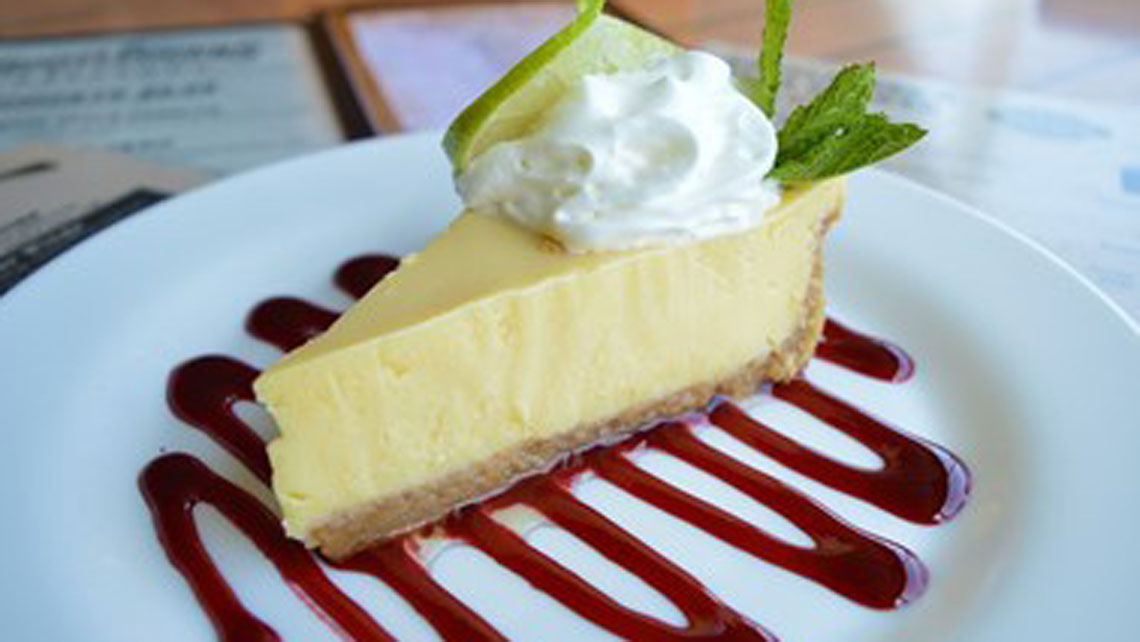 Lime Tart
Cuba's answer to key lime pie is an absolute delight. For an outstanding lime pie with sky-high meringue, try Paladar Vistamar in Havana, where you'll be able to enjoy your dessert against a panoramic view of the the Caribbean Sea.
Traditional Cuban sweets
For more traditional home-made sweets, look out for coquitos (little candied coconut balls), dulce de guayaba (like quince paste, but made from guava), torrejas (like small pieces of French toast, drizzled with homemade sugar syrup), and torticas de morón (sugar cookies).
Cuban Drinks
In addition to Cuba's wholesome and mouth-watering dishes, the island is famed for its cocktails. The now-iconic mojito can be traced back to the 16th century but it wasn't until the 1920s that Cuban cocktails really rose to fame, when Americans taking weekend escapes to Cuba to evade US Prohibition would indulge heavily in the rum-based delights . Later in the 1940s, Ernest Hemingway came to fully crystallise the reputation of mojitos and daiquiris, also bringing prestige to La Bodeguita del Medio and El Floridita – two bars in Old Havana which now stand as all-time classics.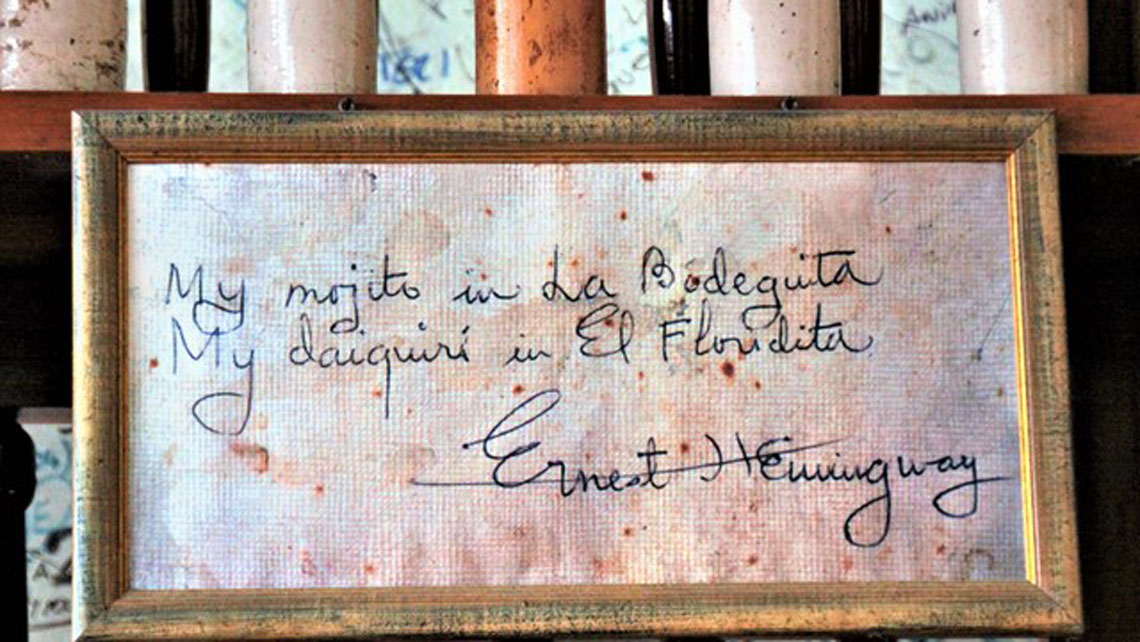 Cuba Libre
Named after the patriotic independence slogan "free Cuba" in the early 20th century, Cuba libre is a refreshing long drink with rum, lime juice and coke. An iconic Cuban cocktail, it's usually made with one of Cuba's sweeter versions of Coca Cola: TropiCola or TuKola.
Daiquri
This tangy cocktail is named after a beautiful beach in Santiago de Cuba, and is made with a sophisticated blend of white rum, lime juice, sugar and crushed ice. It was Hemingway's favourite drink when dropping by the world-famous El Floridita in Old Havana. An international ambassador of Cuban mixology, the daiquiri comes in various fruity variations - including watermelon daiquiri.
Canchánchara
Although less known on the international scene, the canchánchara is another Cuban favourite. Dating back to Cuba's 19th century independence wars, this drink consists of a smooth blend of honey, lemon juice, and aguardiente (sugarcane liqueur), and is best served at Trinidad's famous La Canchánchara bar
Whether you're eating at quirky paladares or cosy homestays, our Cuban travel experts can help you design a tailor-made tour where you'll have the opportunity to eat your way through Cuba. For more information and advice, feel free to personally contact our team by phone or through our Contact Us form. With more holiday experts of Cuban origin than any other British tour operator, our specialists really do know Cuba (and its food!) inside out.