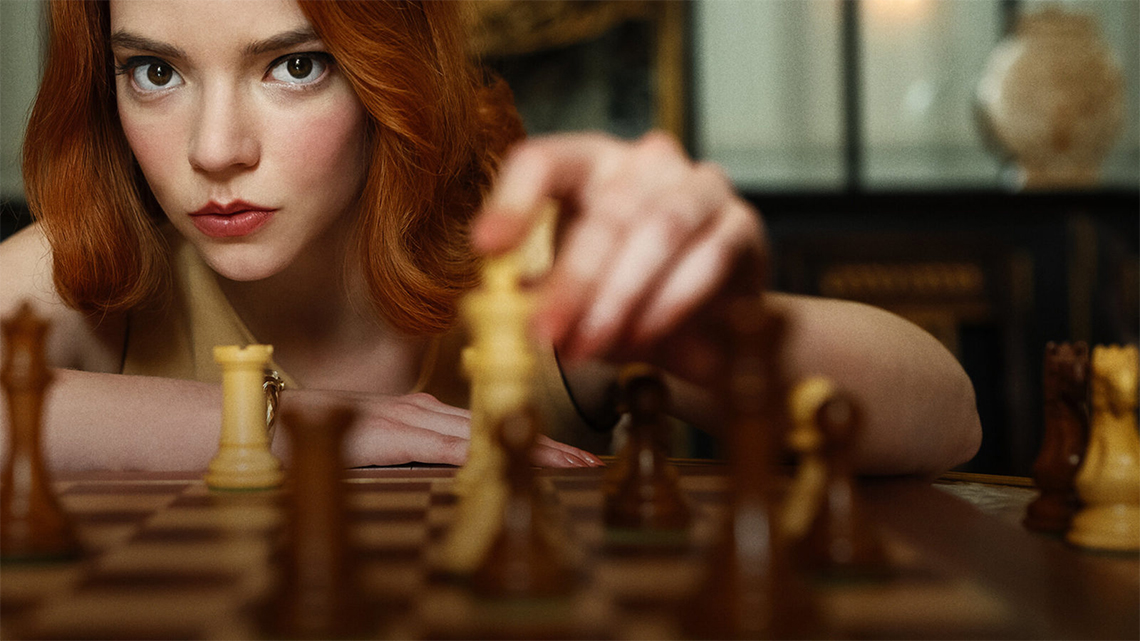 The new series about a chess prodigy has got people discussing which women chess players might have influenced the story. Could it have been a Cuban? Read on to find out.
---
This past month The Queen's Gambit has been one of the most popular streamed series on Netflix. The story follows an orphaned chess prodigy and her rise to becoming the greatest chess player in the world. The story is fictitious, but since its release, it has begged the question:
"Is this story inspired on anyone from real life?"
Walter Tevis, the writer of the novel that this was based on, passed away in 1984, a year after the book's publication, and is therefore no longer around to answer the question that many have been asking. He did, though, mention in an author's note, that three chess Grandmasters were an inspiration:
"The superb chess of Grandmasters Robert (Bobby) Fischer, Boris Spassky and Anatoly Karpov has been a source of delight to players like myself for years. Since The Queen's Gambit is a work of fiction, however, it seemed prudent to omit them from the cast of characters..."
These three players were all men, though. Why did Walter Tevis choose a woman? In an interview with the New York Times he said:
"I consider 'The Queen's Gambit' a tribute to brainy women. I like Beth for her bravery and intelligence. In the past, many women have had to hide their brains, but not today."
Okay, so he was interested in chess players, he himself played chess, and wanted to write a story about "brainy women". So... was there a female chess player around during his lifetime that also could have subliminally inspired him? This is all speculation of course, but in Cuba, the name of Maria Teresa Mora comes to mind.
Who was Maria Teresa Mora?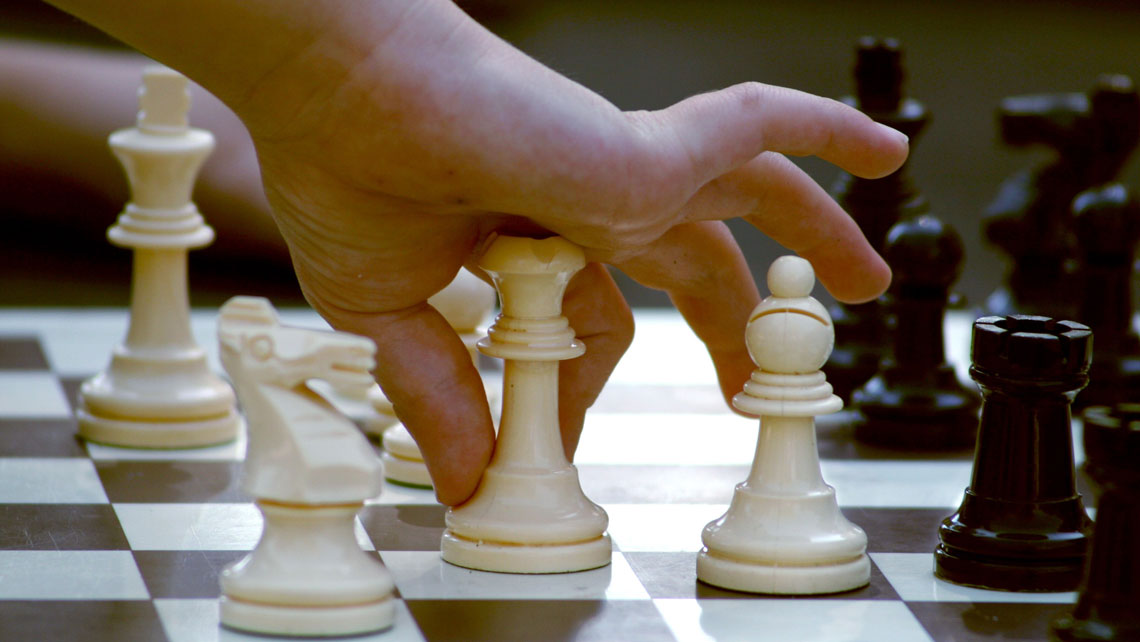 Born in 1902 in Havana, she began learning chess at the age of 8 by playing with her father. Maria Teresa Mora got so skilled and was continually able to beat him that she entered a youth tournament at the age of 11. She won the tournament, and a few years later was being trained by José Raúl Capablanca, a Cuban chess player who became World Chess Champion in the 1920s and who is widely considered to be one of the greatest players to have ever lived.
It speaks volumes about her potential that she is thought to have been the only chess player to whom Capablanca ever gave a significant amount of lessons. Capablanca earned sufficient money through being a diplomat and a chess player that he had no need to supplement his income through teaching, so Mora really must have been special at the game. Interestingly in Capablanca's book "My Chess Career" he actually credits Mora for improving his own game:
"I actually learned more myself than my pupil, though I hope that my young lady friend benefited by the dozen or so lessons that I gave her. It came about that I thus strengthened the weakest part of my game, the openings, and that I also was able to prove to my own satisfaction the great value of certain theories which I had evolved in my own mind."
By 1922, at the age of just 19, Mora had become the first woman to win the Cuban Chess Championship. The level of prestige this gave her meant that she was in demand to teach chess in Havana. She ended up working for the Ministry of Education too. Interestingly, she was not just a master in the game of chess; she also reached a very high level playing both the violin and the mandolin.
Mora never reached the heights of Capablanca, but she had some big successes in women's world tournaments. She was a Women's World Championship Challenger in 1939 and 1949-50. In the 1939 tournament, she had a victory over Vera Menchik, the British-Czechoslovak-Russian chess player who is the longest-reigning Women's World Chess Champion in history by holding the title for 17 years.
Mora was awarded the prestigious Woman International Master title from the World Chess Federation in 1950 for her lifetime in chess, becoming the first Latin American woman to receive the award. From 1938 until her retirement in 1960 from competitive chess Mora was the undefeated Cuban Women's Chess Champion.
She passed away in Havana in 1980, but she is still remembered today. She was featured on the 2004 Cuban stamps, and her games are still analysed by chess enthusiasts. There are also legends that exist about her too, the most notable being that she appears twice managed to beat Capablanca, this might be folklore rather than fact!.
Whether or not the writer Walter Tevis knew about her we will never know, though as he was a chess enthusiast, it is plausible. And he would almost certainly have been aware of Cuba's reputation for the sport.
Chess in Cuba today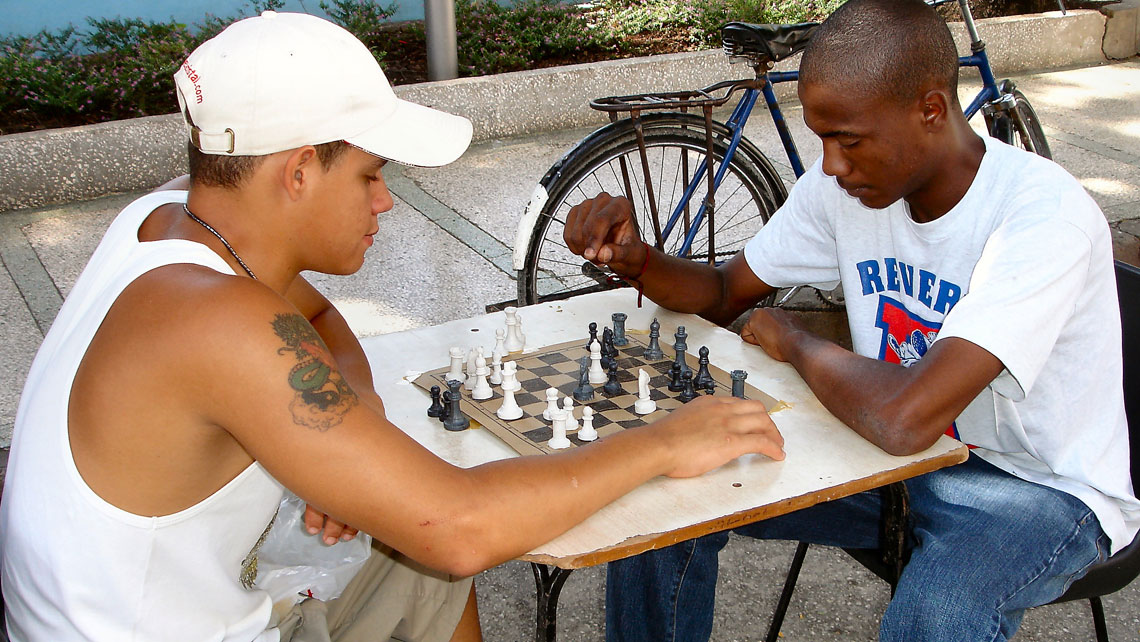 Chess has been a hugely popular sport in Cuba since the 1800s. In the 1920s its World Chess Champion José R. Capablanca increased further the island's reputation for chess, and in 2002 the country even made the Guinness World Book of Records for the largest simultaneous chess match ever played on the planet, with 11,320 players.
Chess is so popular in Cuba today that on warm evenings it's a common sight to see people playing chess outside their houses on the street, or on boulevards on the main cities. Its popularity as a board game has not surpassed the popularity of Cuban dominos, but its played so much in Cuba that if you spend enough time in urban areas, you are likely at some point to see a chess set with some focused players and perhaps a small crowd around them too.
Cuban culture tends to be very public and open, so you are usually more than welcome to go over and watch. You can even play if you feel like it, but with skill levels so high on the island, you must be prepared for defeat! Walter Tevis once remarked:
"I've played well enough to know what a good game is. I can beat the average person, but I'm afraid to play those guys who set up boards in the street on Broadway."
If he were around today and walking the streets of Havana, I'm sure he would feel the same.