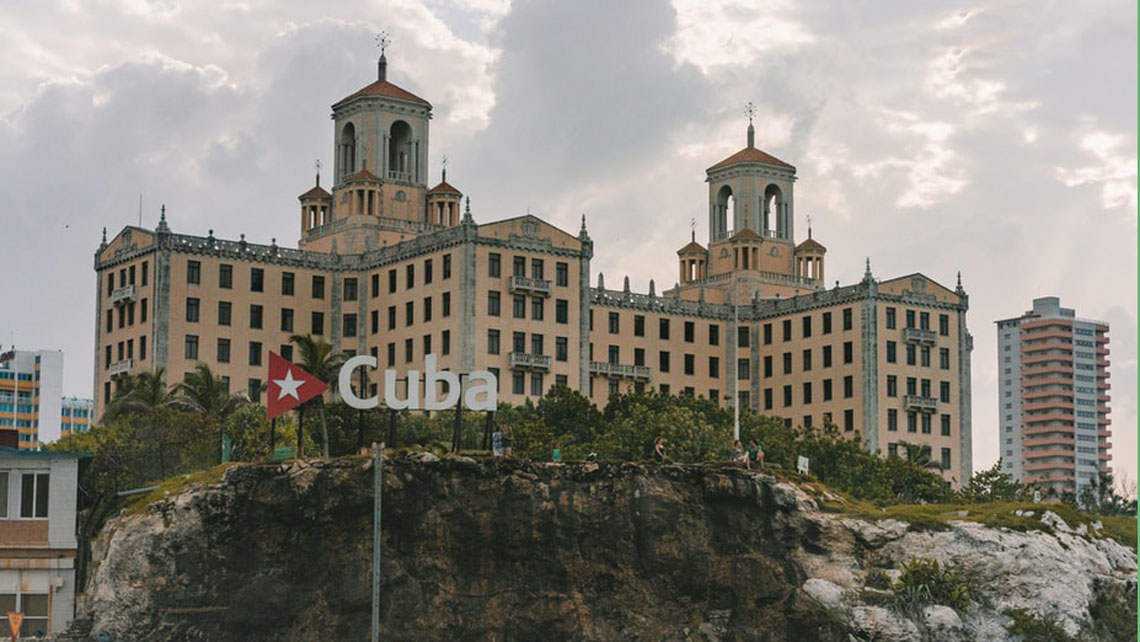 One question that is often asked by potential visitors to Cuba is:
"When is the best time of year to visit?"
The short answer is:
"Anytime, Cuba is amazing all year round!"
And, indeed, it doesn't matter what time of year you go, the buildings, the people, the music, the food, the culture, the beaches, it will be there. Cuba is Cuba, whatever time of year you decide to visit. That all said, there are variations throughout the year. The two I will focus on here are the weather and the festivals.
The Weather
Most of Cuba has a tropical savanna climate. This means that every month of the year in Cuba has warm or hot weather during the daytime. Sure, the temperature can sometimes dip by a few degrees in January, especially at night, but the average daytime high in January in Havana is still 26°C. So, if you want a sun tan, it's possible to get one all year round in Cuba.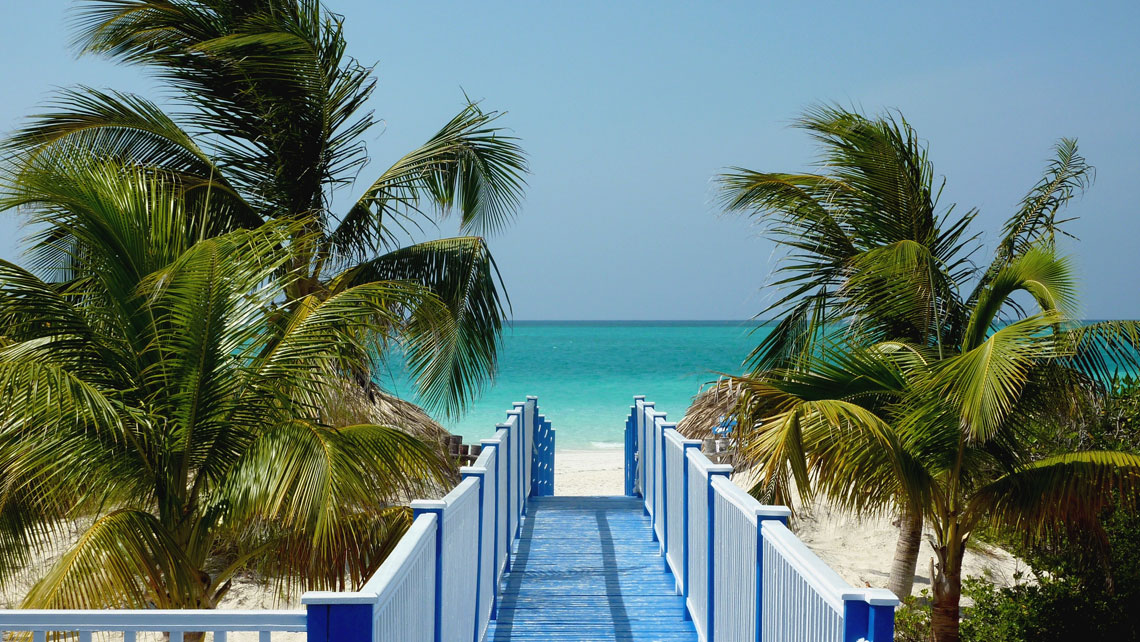 The summer months - June to September - can get particularly hot. This is sometimes mediated, though, by the sea breeze. Indeed, many Cubans are particularly fond of going to the beach during these months to try to cool off. Additionally, it is worth noting that most hotel rooms and homestay houses will have air conditioning units fitted, sparing you a night of restless sweating and giving you a place to relax if the midday sun gets too much for you.
In theory, November to April are "dry" months and May to October are "wet" months, but this differentiation should be taken with a pinch of salt. If you go during the wet months you probably won't see too much rain, are still very likely to see a lot of sun. Coming from Britain, the amount of hours you will witness rain during the wet months is not high at all. And anyway, the weather is the weather, it is unpredictable. You might get rained on in the dry season or spend a fortnight in wet season barely seeing a single cloud.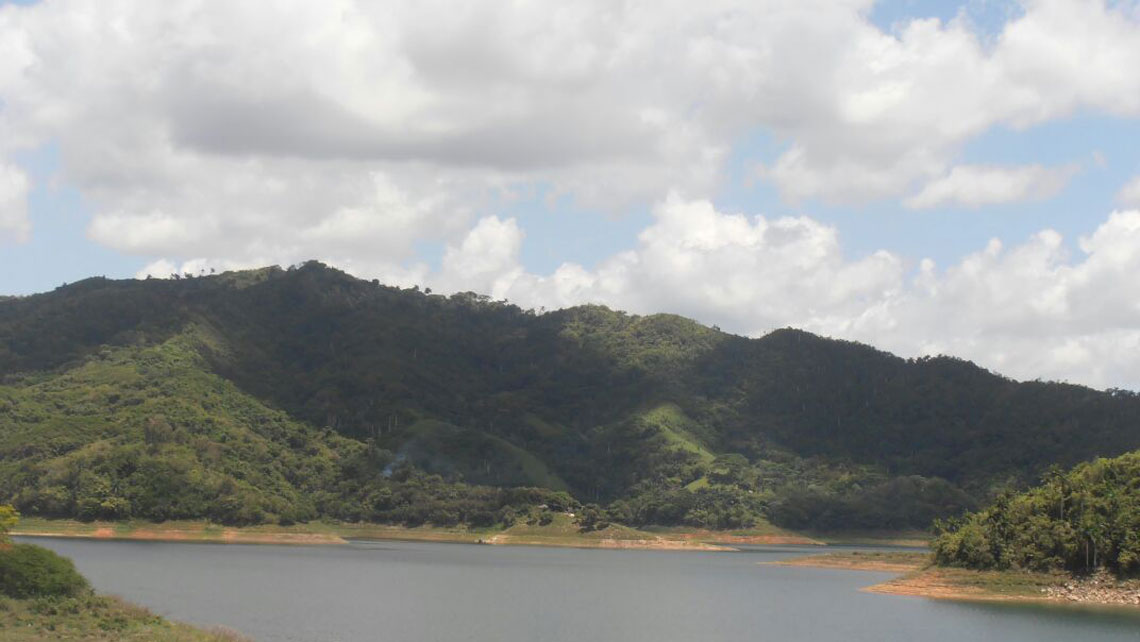 Incidentally, once you arrive in Cuba you might notice that lots of Cubans talk about the weather just as much as lots of British people do. It is a frequent conversation topic. If you're in Cuba and wondering how the weather will pan out the next day, ask around and someone will invariably know. Though be warned, sometimes it is speculative gossip rather than rooted in scientific meteorological forecasting!
The final thing to mention is hurricanes. The hurricane risk technically lasts from June to November, though September and October are the months that have been historically affected. However, hurricanes should not be a reason to put you off going. The country is very well equipped to deal with hurricanes, and as a tourist - especially if staying in hotels - you will be well protected from the worst of them. The other advantage of coming in September and October is that restaurants and tourist spots are less crowded, especially the beaches.
The Festivals
Cuba has an enormous amount of festivals that take place across the island throughout the year. Whichever month you choose to come there will be an event happening. Here is just a small selection of the many things that are on offer:
January

Liberation Day (countrywide) - a public holiday which sees free concerts and street parties take places across the country.

International Jazz Festival (Havana) - see some of the greatest jazz players from Cuba and abroad perform in venues across the city.

February

International Book Fair (Havana and countrywide) - includes everything from poetry readings, literary discussions awards and lots of books to buy, much of the festival is centred in Havana although other events take place across the country too.

Habanos Festival (Havana and surrounding area) - tastings, tours and talks about Cuba's renowned cigars.

March

Pepe Sánchez Trova Music Festival (Santiago) - music venues, as well as streets and parks, celebrate the Cuban "trova" genre of music that combines poetry with musical melody.

Isla de la Juventud Carnival (Isla de la Juventud). - a huge carnival on Cuba's second-largest island. The rest of the year it is usually a much quieter place to spend time.

April

Biennial International Humour Festival (San Antonio de los Baños) - the Museum of Humour plays host to a comedy festival every odd-numbered year.

International Cuban Dance Festival (Havana) - a week of dance shows, some of which are participatory.

May

First of May (countrywide) - International Workers Day is a big event across Cuba, expect marches, banners, flags and celebrations.

Romerías de Mayo (Holguín) - a religious procession and several days of cultural events in local parks.

June

International Boleros de Oro Festival (Havana) - A festival celebrating the Cuban musical genre of "bolero", with Cuban and International artists performing concerts for a week.

Fiestas Sanjuaneras (Trinidad) - a carnival that involves lots of horses being ridden by "vaqueros" (cowboys).

July

Santiago Carnival (Santiago) - one of the Caribbean's biggest carnivals, with floats and parties into the morning hours. The first day is the tamest as it is reserved for children.

Fiesta of Fire (Santiago) - a week of music and dancing in local parks and venues.

August

Havana Carnival (Havana) - not as big as Santiago, but just as lively, with parades taking place across the Malecon.

International Hip-Hop Festival (Havana) - Cuban and International artists convene for hip-hop performances in the suburb of Alamar.

September

Fiesta de Nuestra Señora de la Caridad (countrywide) - a pilgrimage to honour Cuba's patron saint and her Santaría alter ego Ochún at a basilica near Santiago, with various accompanying events taking place across the country.

October

International Ballet Festival (Havana) - hugely popular with both locals and visitors to the city, lots of top-class ballet performances taking place in the city's most prestigious theatres.

Festival del Bailador Rumbero (Matanzas) - a ten day celebration of rumba music and dancing.

November

Fiesta de los Bandas Rojo y Azul (Majagua) - a dancing and music contest between two teams from the countryside town.

Benny Moré Festival (Cienfuegos) - A celebration of Benny Moré's musical output in his hometown.

Ciudad Rock (Santa Clara) - a rock and punk festival that utilises the local baseball stadium.

December

International Festival of New Latin American Cinema (Havana) - one of the world's biggest cinema festivals, with a whole host of new films shown day and night in Havana's numerous cinemas.

Procesión de San Lázaro (Havana outskirts) - a very unique religious and cultural procession in honour of Saint Lazarus.
And don't forget that even if you don't make it to a festival, you can always find parties, gigs, cultural events and impromptu happenings across the island whenever you visit.
So, go to Cuba any time of year!