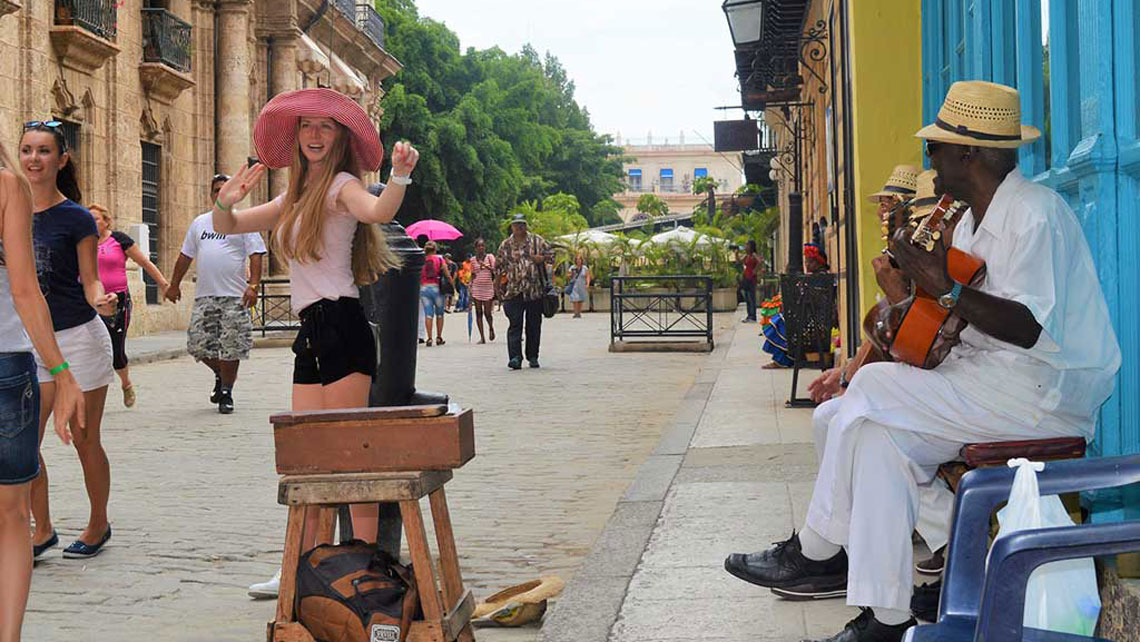 Often, it's not just about where to go in Cuba but where to stay to be close to the heart of all the action, the shopping, the nightlife, the history, the culture, the music, the dancing...you catch our drift. In this blog we tell you where to stay in Havana to make the most of your experience in the Cuban capital and why you should favour some spots over others depending on your interests, what you want to be close to and what you'd prefer to avoid (whether that's crowds, nightlife or the seaside).
So, you've already decided where to go in Cuba, you've gone for the sultry Caribbean country's vibrant and kaleidoscopic capital city and now you wonder where to stay in Havana to make the most of your trip. Lucky for you, at Cuba Direct we've taken the time to give you the full breakdown on the best places to stay in Havana, highlighting the pros and cons of each neighbourhood, municipality or area and pointing you in the right direction depending on the kind of attractions you'd like to be close to or avoid. Pricewise, we'll also let you in on the cheapest and most expensive locations in Havana, both in terms of rooms rates at casa particulares and hotels but also in terms of wining and dining.
So, where should you stay in Havana?
Where to stay in Havana will depend on what you want to get out of your experience in the Cuban capital. There's not one place or neighbourhood that's definitely better than the others, although some will put you next to some of the city's most acclaimed attractions, hottest nightlife and landmarks while others will remove you from the heart of the action for a quieter, more suburban experience in an upscale neighbourhood.
The most popular or more researched hotel spots in Havana include Old Havana, Vedado, Miramar or downtown Havana (which is mostly the leafy Vedado neighbourhood but the term downtown is also used to refer to Old Havana and Centro Habana). You might have heard of some or all of these places in Havana but still be unsure about which one would suit YOU best as the base for your Cuba holiday. Or, maybe, you just know you want to travel to Havana next, have a few sights and landmarks to tick off your bucket list and don't really know where anything is and therefore are a bit clueless about where in Havana its's best to stay...in which case this article will also be a great place to start. Read on.
Staying in Old Havana – the historic centre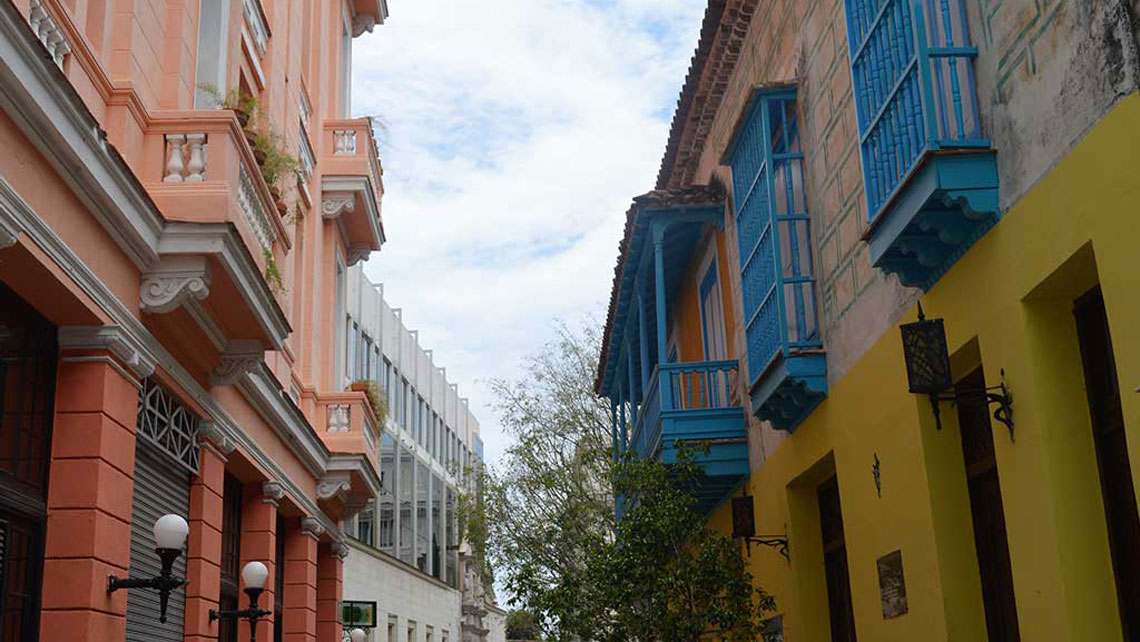 The feel: the oldest part of Havana is also the most visited and for plenty of very good reasons. Havana's historic centre, more commonly known as Old Havana (Habana Vieja. in Spanish), is pure colonial splendour, meandering streets full of colour and character and stark contrasts between beautifully preserved colonial buildings and the decay of crumbling ones in more neglected areas where the shabby chic allure has made the covers of many fashion magazines, from Vanity Fair (which Rihanna famously graced on the November 2015 issue while provocatively leaning against a classic car) to Vogue or National Geographic as well as long variety of travel publications.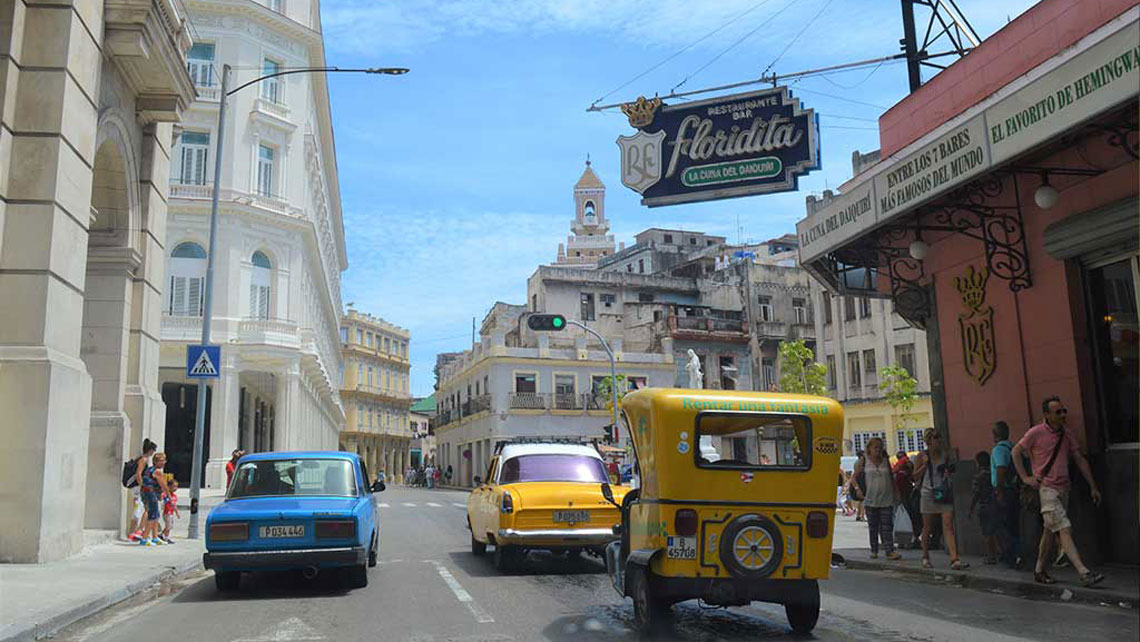 The attractions: when it comes to the many things to see and do in this part of Havana, the list would be practically endless. We could go on and on. Old Havana is the epicentre of the Cuban capital's history and as such it has a lot of places in which to immerse in the island's history and culture. Still, we'll try and highlight some. Legendary landmarks like the birthplace of Daiquiri (El Floridita, pictured above) and the birthplace of the Mojito (La Bodeguita del Medio) are all here, as are five beautiful squares (some of which you may recognise because they have been extensively photographed on travel guides, magazine features, etc) including the one that's home to the stunning Catedral de La Habana, the happening Plaza Vieja with its popular microbrewery and the atmospheric Plaza de Armas with its wooden bricks street and open-air secondhand library (a hipster's dream) and market of rare items (a collector's paradise). Other attractions that would add to a stay in Old Havana include El Capitolio, El Morro fortress (you'll have to cross the bay for this) and the Museum of the Revolution.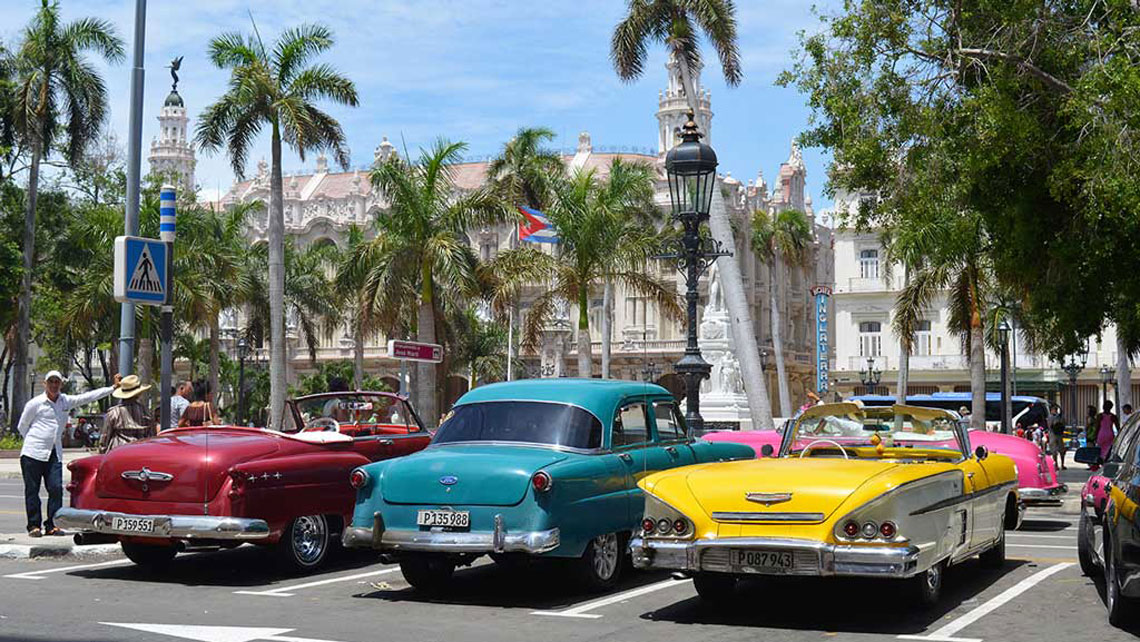 As you stroll along the old town, you'll also be inundated with the sounds of traditional Cuban music emanating from bars, restaurants or right from the streets. Oh yes, and in the old town you'll find the largest concentrations of classic cars in Havana, perfectly lined up in front of the Capitolio and Parque Central. You can take either of these for a ride as they're all privately-owned taxis.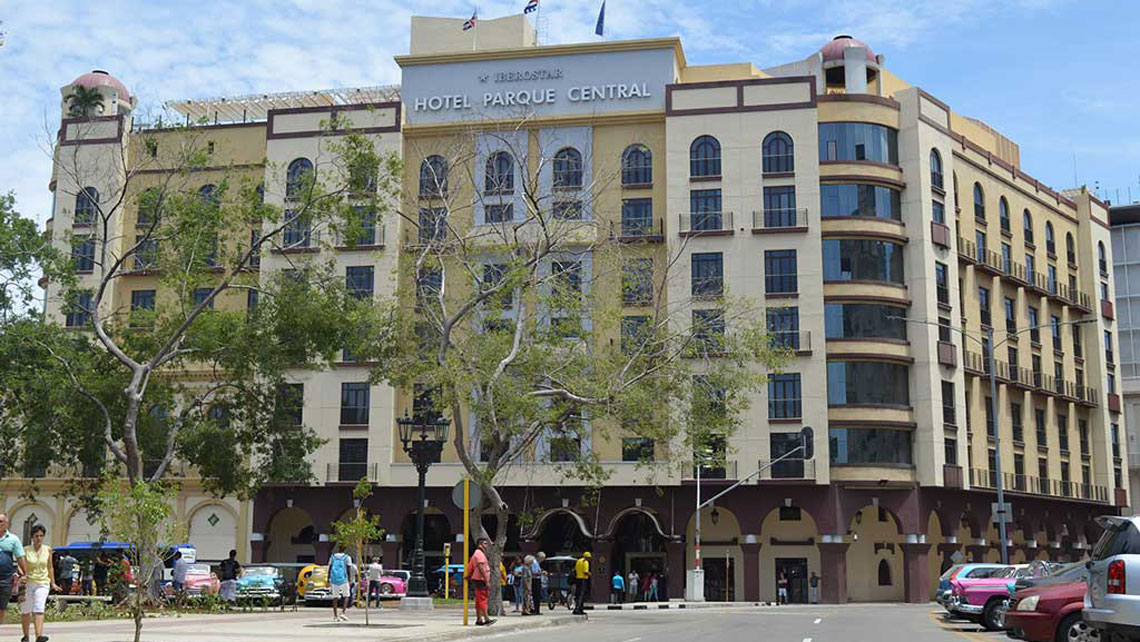 The hotels: Many of Havana's newest, chicest hotels are also located in Old Havana, including the ground-breaking Gran Hotel Manzana Kempinski (the first and only Kempinski in the Americas), the new ultra-luxurious Iberostar Grand Packard set overlooking Havana's bay or the soon-to-come Prado y Malecon, another majestic property being built directly overlooking the sea and currently receiving its finishing touches. Beyond these spanking new properties, there are old classics like the century-old Hotel Inglaterra (soon to be revived under new management by Marriott to become a Luxury Collection Hotel) and the Saratoga (colonial exterior, contemporary interiors) where celebrities from Beyonce to Rihanna, Mick Jagger and Madonna famously stayed.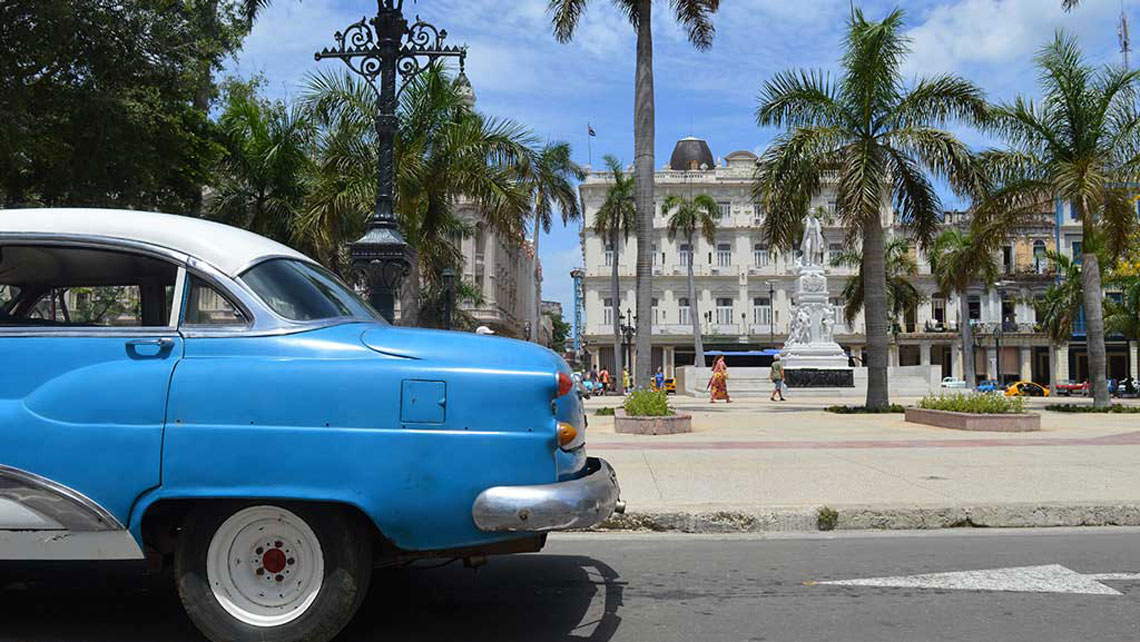 Price check: accommodation in Old Havana can range from ultra-luxurious glamour in shiny new hotels like the Kempinski Manzana, Iberostar Grand Packard or Saratoga, to budget-friendly options at a casa particular (you'll find plenty of casas particulares in Old Havana, in every price range) or in historic little mini-hotels like Los Frailes or Santa Isabel. Popular mid-range hotels pricewise include Iberostar Parque Central (one the highest rated on TripAdvisor) and Hotel Sevilla (laden with American mafia memorabilia and 50s nostalgia).
Downtown Havana (Vedado neighbourhood) – the real downtown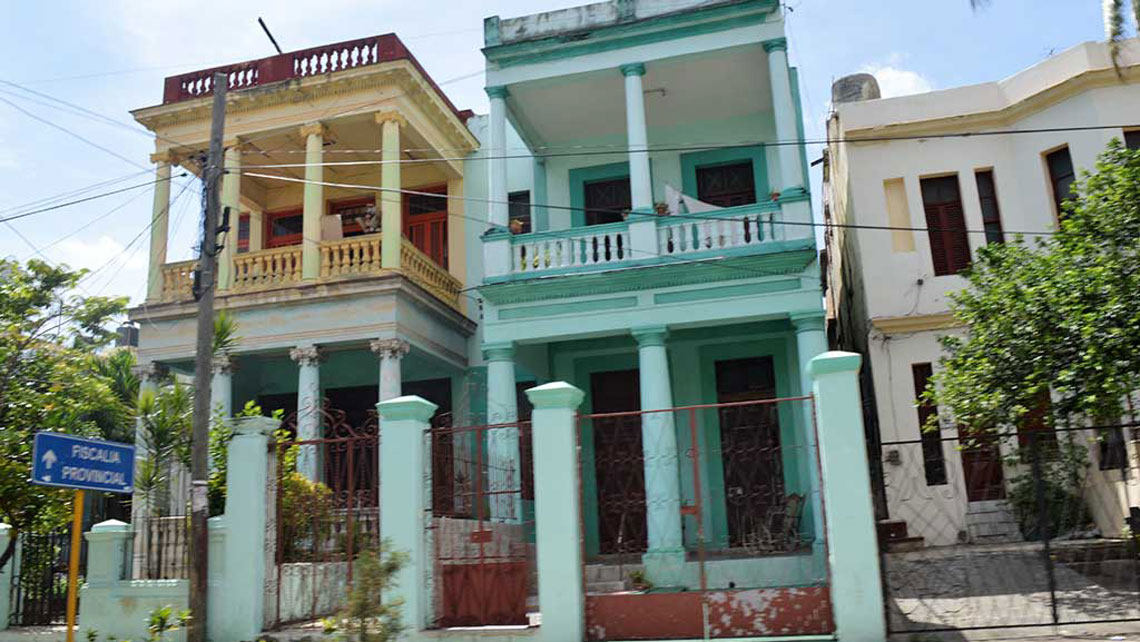 The feel: known for being Havana's most modern and avant-garde district, Vedado is full of contemporary twists and leafy avenues dotted by 19th and 20th-century mansions. It has a young, cool vibe with trendy hangout spots, Havana's hottest collection of hip bars and restaurants, the city's best jazz venues and its most famous seaside promenade - El Malecon). Vedado feels timeless, spacious and decidedly in with the times. Ultra-quiet in some areas and in others rambunctious with the sounds of music and young crowds, Vedado pleases both raving partygoers and those seeking a respite from the noise. Unlike, Centro Habana and Old Havana with narrow streets and tall buildings (which can make for a crowded feeling), Vedado feels open and relaxed with large open spaces, wide avenues, big parks and one to two-story elegant houses that often span half a block. Oh, and thanks to all the trees there's plenty of shade for walking around!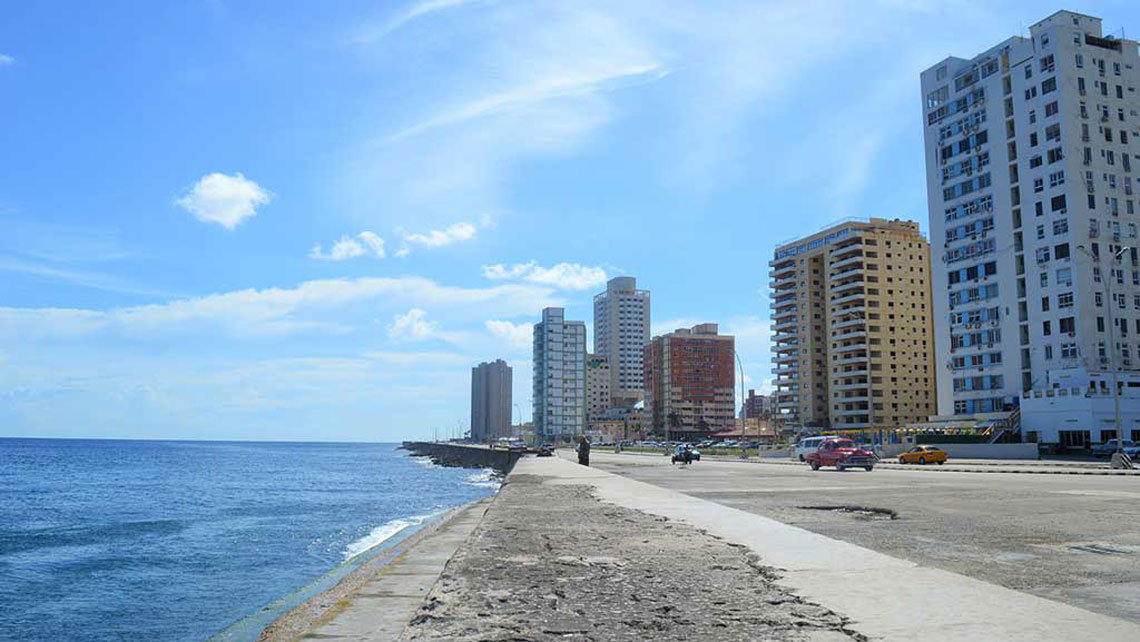 The attractions: perhaps Vedado's most internationally famous attraction is its long seaside promenade of El Malecon, stretching for some 8 kilometres and encompassing several Havana districts, from Old Havana (though strictly speaking, this part of the seawall is called Avenida del Puerto) to Centro Habana and Vedado, finally ending on the border of the Playa municipality. The number one hangout spot for habaneros is undoubtedly the Malecon, which comes alive in the afternoon mostly but is especially lively close to sunset when many come to enjoy the view of the sun sinking into Havana Bay. At night, the Malecon is alive with the sounds of music from youngsters striking a few chords on their guitars as well as excited chatter and laughter from crowds of friends, couples and, of course, tourists.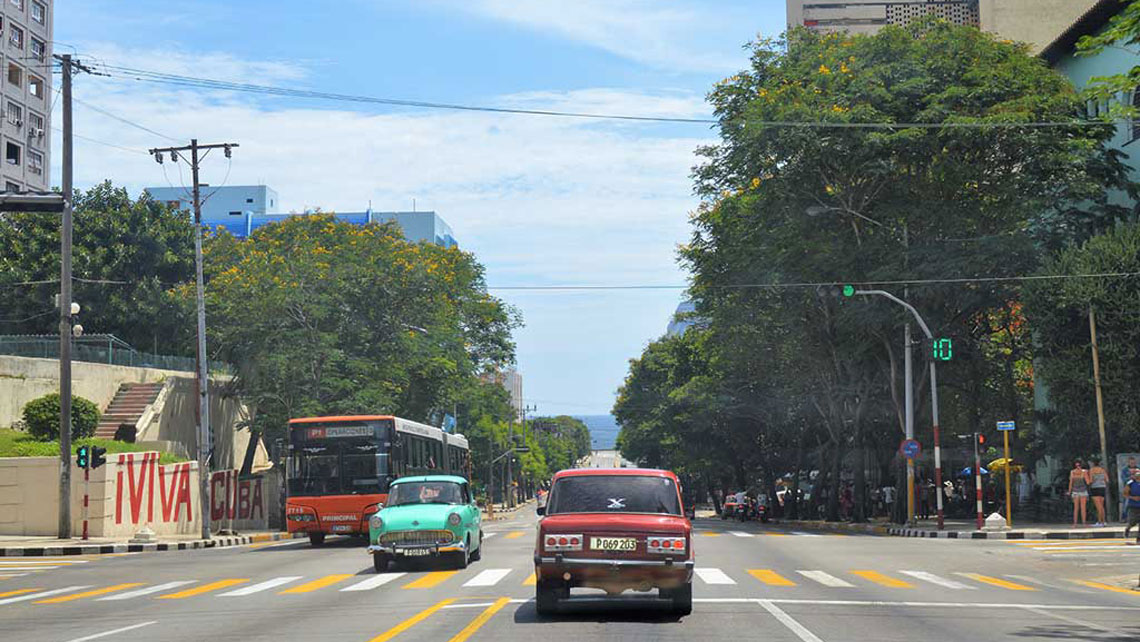 Other top attractions in Vedado include the relatively new Factoria de Arte Cubano (commonly abbreviated as F.A.C.), the hippest place in Havana, frequented by the likes of Bon Jovi, Katy Perry and Will Smith (it self-describes itself as the place where you'll find every art-form under one roof). Only in Vedado (and nowhere else in Havana), do jazz lovers have two main jazz venues to choose from, namely, La Zorra y El Cuervo and the Havana Jazz Café located inside the Galerias Paseo shopping centre facing the Malecón.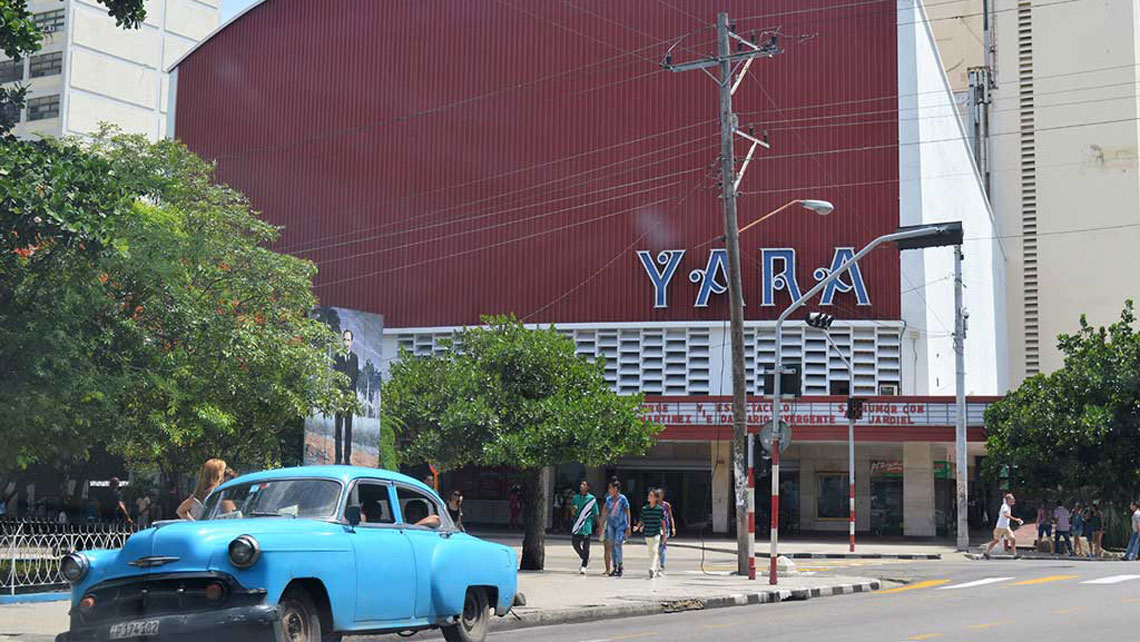 Calle 23, also known as La Rampa, is a long avenue in Vedado and the district's main artery full of nightlife action, hotels, shops, cinemas (like the one pictured above) and Havana's most famous ice cream parlour, Coppelia. The long avenue leads all the way down to the Malecon and is always lively (not crowded) whatever the time of day.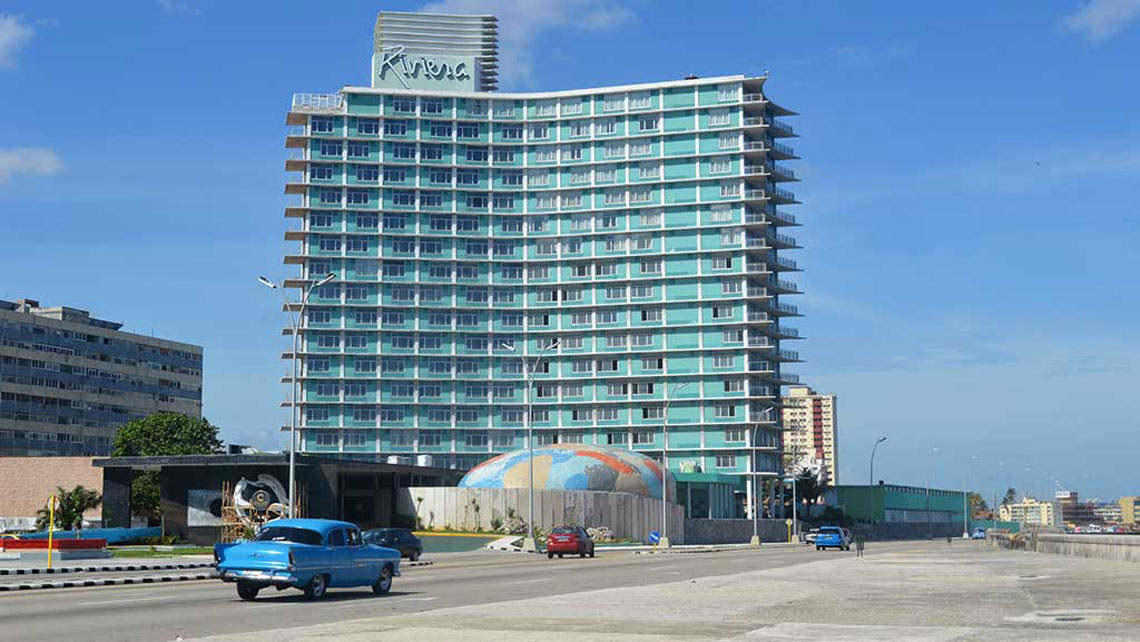 The hotels: Cuba's most iconic, legendary and internationally-acclaimed hotel is the Nacional de Cuba (where the stars of Hollywood's golden years stayed, and also the Duke and Duchess of Windsor, former King Edward VII and his wife, Wallis Simpson) and it majestically rises at the heart of Vedado, being part of the reason that many tourists choose to stay in this part of Havana or do the research on what's there to see and do in this part of town. But the Nacional isn't the only gleaming mobster-era gem still standing in Havana, the other one (the recently refurbished Habana Riviera pictured above, now managed by Iberostar) is also in Vedado, siting only a few blocks away, and the former Havana Hilton (now Tryp Habana Libre) is also found here (not long ago, Paris Hilton stopped by to see her family's former property and forever immortalised the moment with a social media post).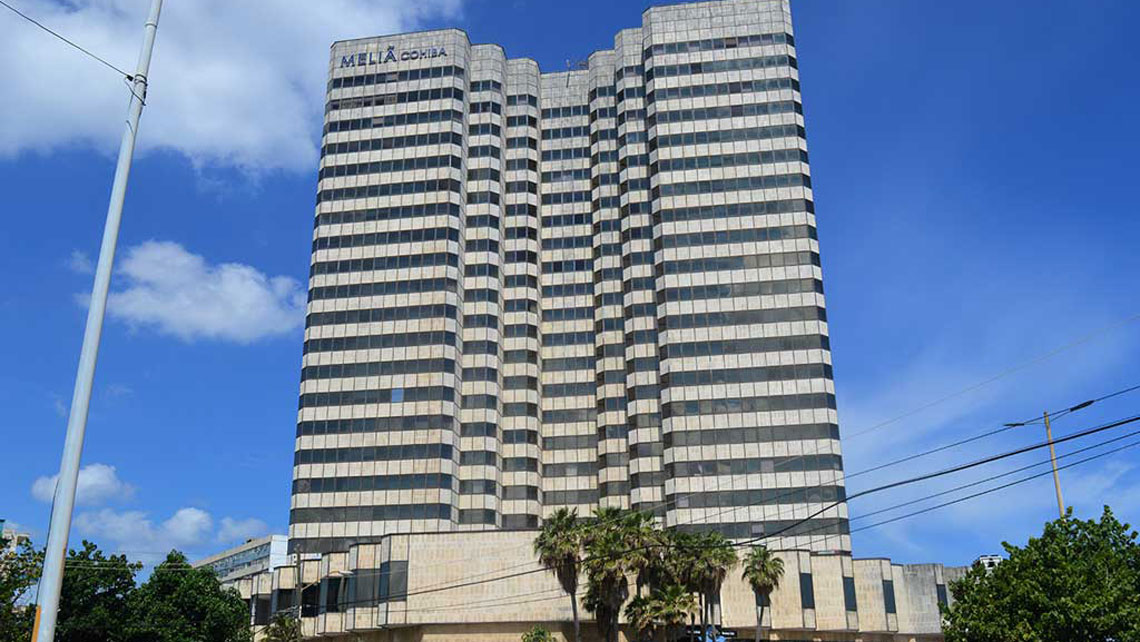 Price Check: with Vedado being Havana's beating heart, the epicentre of nightlife action and home to the city's most romantic spot (El Malecón), you might think hotel prices would have gone through the roof, yet, even when room rates here are not exactly cheap side, they are definitely affordable and prices are nowhere near as high as for Old Havana's most luxurious hotels. Most hotels in Vedado are mid-range pricewise and one of the best in terms of excellence is the Melia Cohiba, a long-standing favourite in this part of town.
Centro Habana – its shabby-chic appeal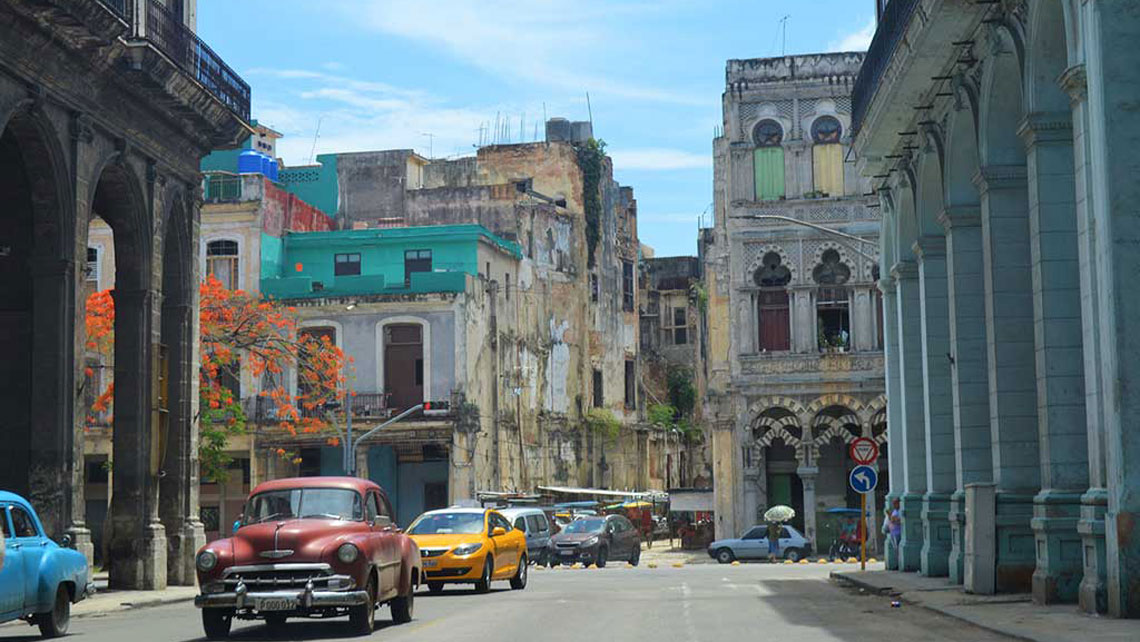 The feel: the term that would best describe Centro Habana is shabby chic for those with an artsy soul full of nostalgia or gritty decay for those with a more realistic perspective. In truth, I would say it´s actually a blurry mix between the two because Centro Habana is more than meets the eye. Actually, it's a rather big municipality so getting just a glimpse of one place isn't enough to get a full sense of it and embrace its variety. If you only stop in Centro Habana to dine at either of its popular paladares (the most famous in Havana are all located here) you'd be faced with narrow winding streets and crumbling buildings, but that's only half the story.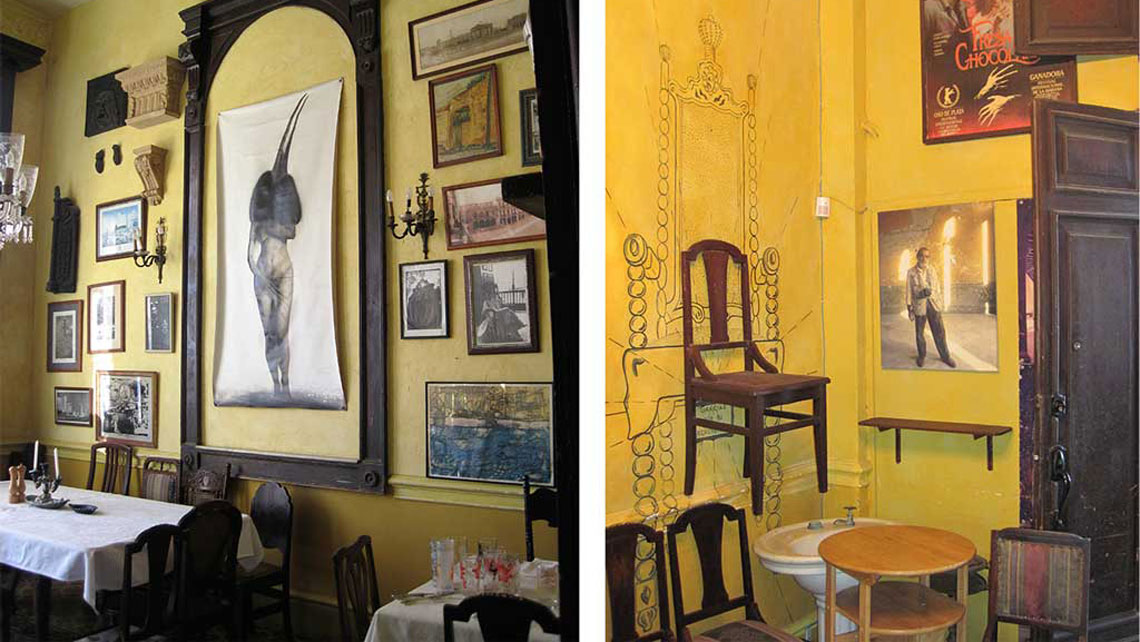 The attractions: legendary paladares (Cuban private restaurants) like San Cristobal (where Obama famously dined with his family back in 2016) and La Guarida (where Madonna celebrated her 58th birthday with a private mega bash) are obligatory dining stops, even if only to take the mandatory picture on the iconic staircase of La Guarida's entrance, something that celebrities like the Kardashian sisters, Zoe Saldana and Natalie Portman have all done.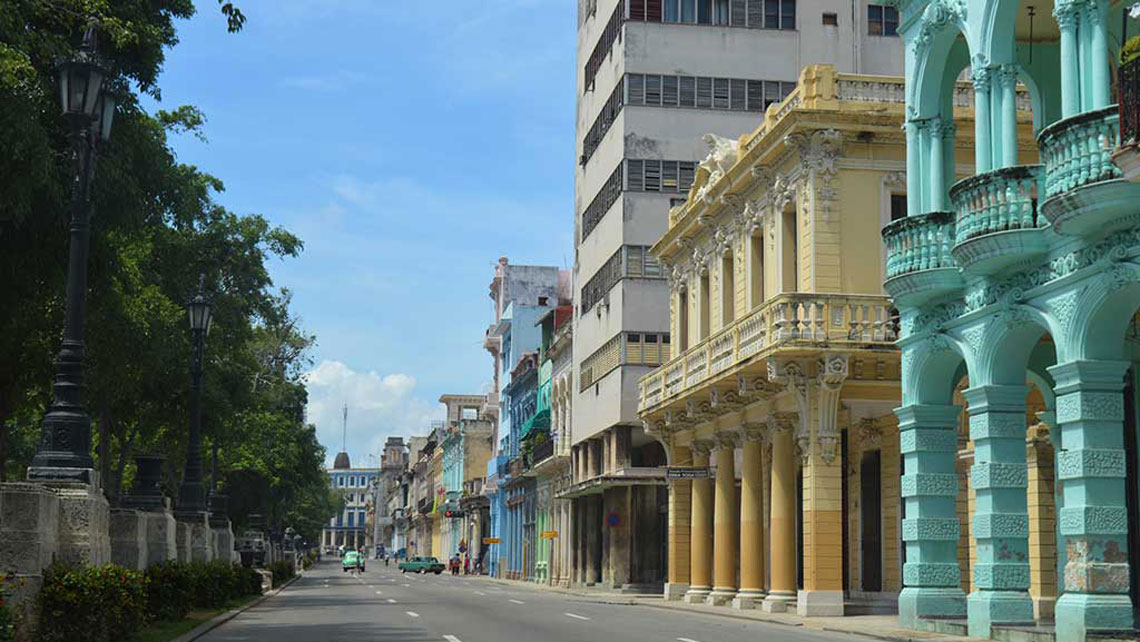 The promenade that forever made world fashion history when Karl Lagerfeld descended in Havana along with an entourage of top models is also in Centro Habana. Yes, Paseo del Prado, the long walkway leading down to Havana's Bay and which served as a runway for the launch of Chanel's Cruise Collection 2017/2018 is in Centro Habana! Like we said, this sometimes shabby-looking neighbourhood has quite a few surprises up its sleeves!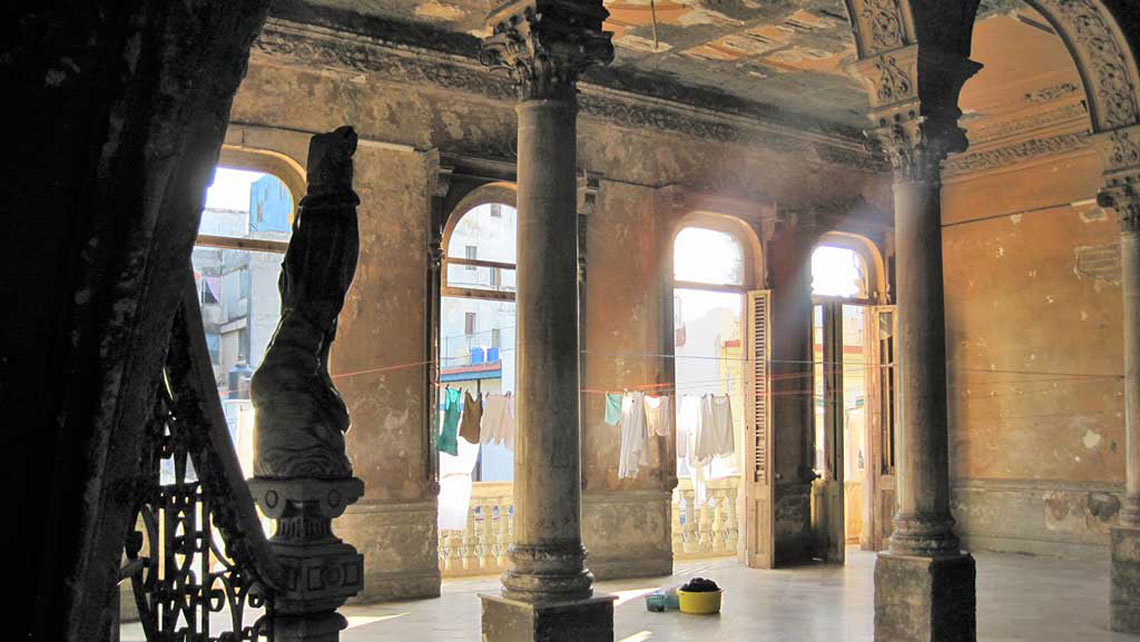 La Casa de la Musica in Centro Habana (there's two Casas de la Musica in Havana but this one's the best) is a popular nightlife venue and nightclub and one of the best places in Havana to get acquainted with Cuban salsa and dance the night away. Chinese food is another highlight of this part of Havana, and if you stay in this part of the city, you'll get to explore Havana's Chinatown, what's left of Chinese culture in Cuba and how it has evolved through time. Seriously, it might not look it at first glance, but there's so much more to Centro Habana than meets the eye!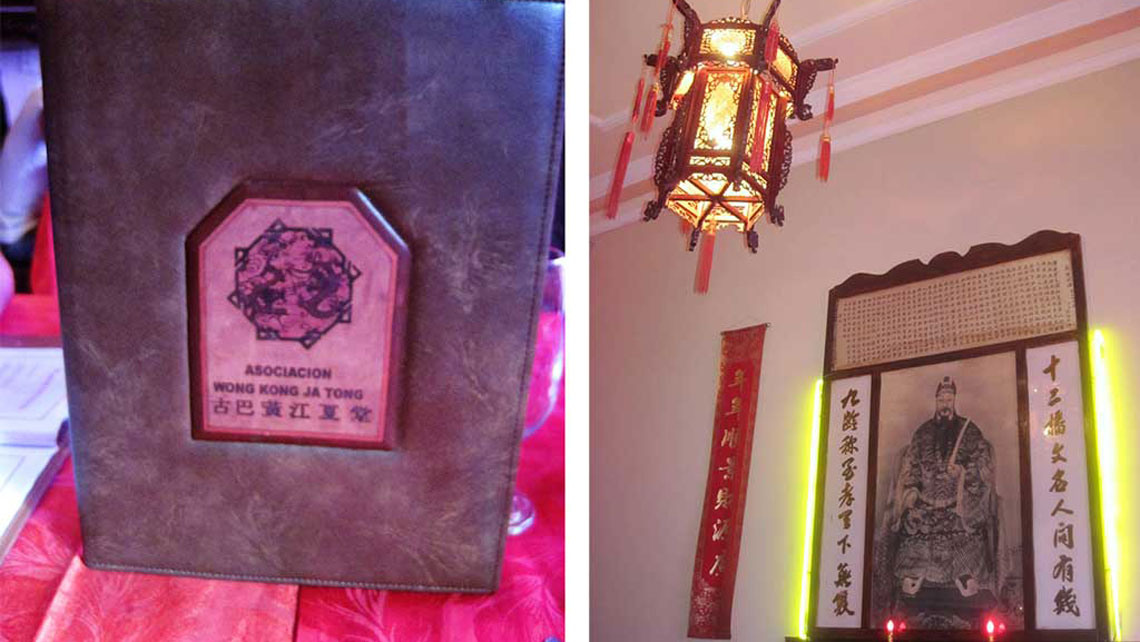 The hotels: those wondering where to stay in Havana often confuse parts of Centro Habana with Old Havana and it's not hard to see why as the two border each other and the dividing line is often blurry. In fact, one of the advantages of staying in Centro Habana is that you might be within walking distance to all of Old Havana's attractions while paying half the room rate or even less! When it comes to hotels, there aren't many in Centro Habana (and the few that exist aren't that great) so you're probably better of staying in a casa particular if you choose to be based in this part of town. Alternatively, the renewed Sercotel Lido is a decent budget option. Don't expect glamour or modern luxury in Centro Habana, here it's all about shabby chic, basic hotels and charming casas particulares (we'll say it again - the latter is your best option if you stay in this part of Havana!).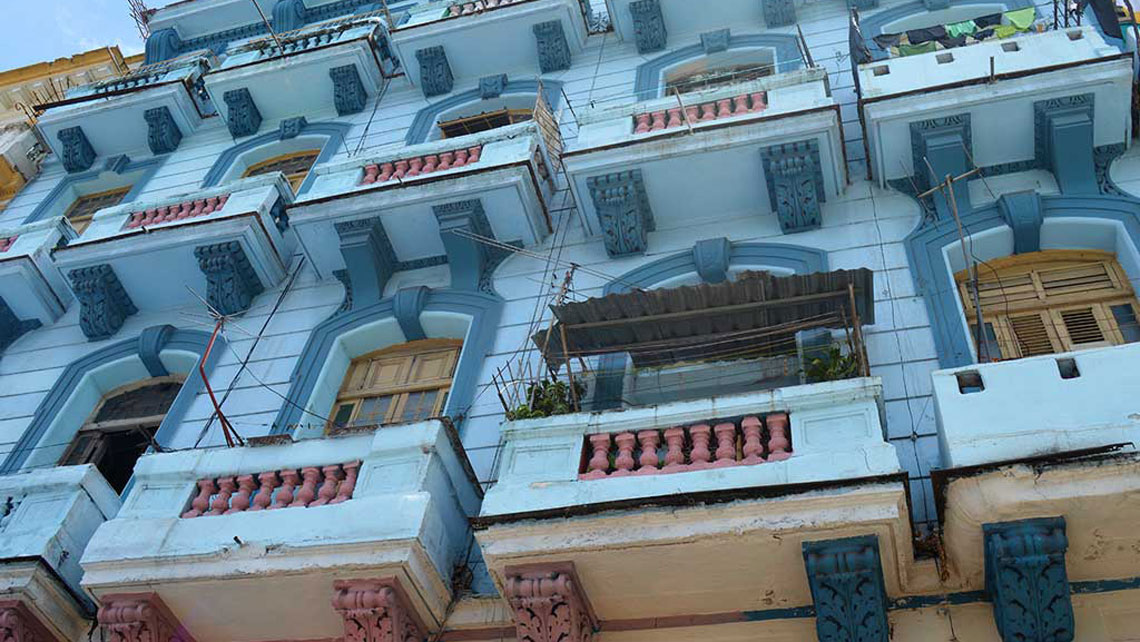 That said, watch this space, as there are plans for new boutique hotels along the Prado promenade...we'll keep you posted!
Price check: precisely because this is one of Havana's most rundown areas, prices here, when it comes to accommodation at least, are on the cheap side (especially if you choose a casa particular, although there are more high-end options when it comes to casas particulares). In terms of dining, there are a few affordable paladares here (not La Guarida or San Cristobal though!) and you can eat well for less, especially in Chinatown! Centro Habana is one of the best located, cheapest places to stay in Havana, if you're not looking to splurge and like to be within walking distance to attractions, it's a great option you shouldn't easily discard!
Miramar – subdued refinement with a contemporary flavour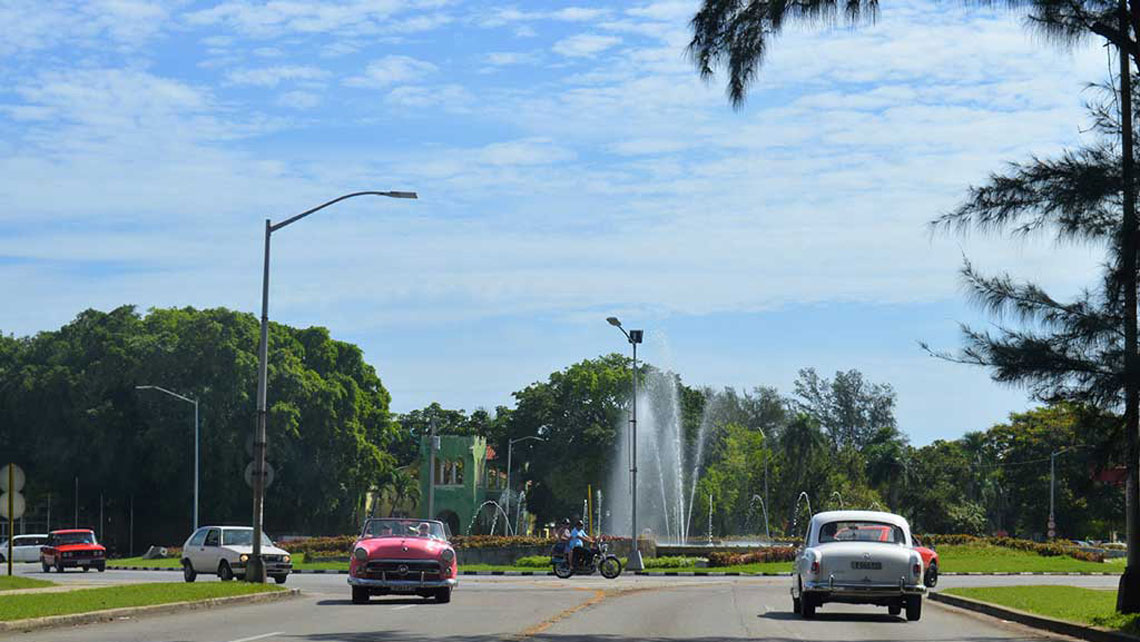 The feel: Havana's most elegant residential neighbourhood is also its quietest and most refined. Wide esplanades, big parks and grand 20th-century houses in immaculate condition, as you drive along 5th Avenue (yes, named after the one in New York!) you'll notice one embassy after another housed within luxurious mansions. This refined neighbourhood (and some of its inhabitants) might have a reputation for being rather snobbish, but it's not like it is completely soulless either. You'll find authentic character and charm here mostly in paladares and in some swanky casas particulares (the only ones in Havana to boast their own pools).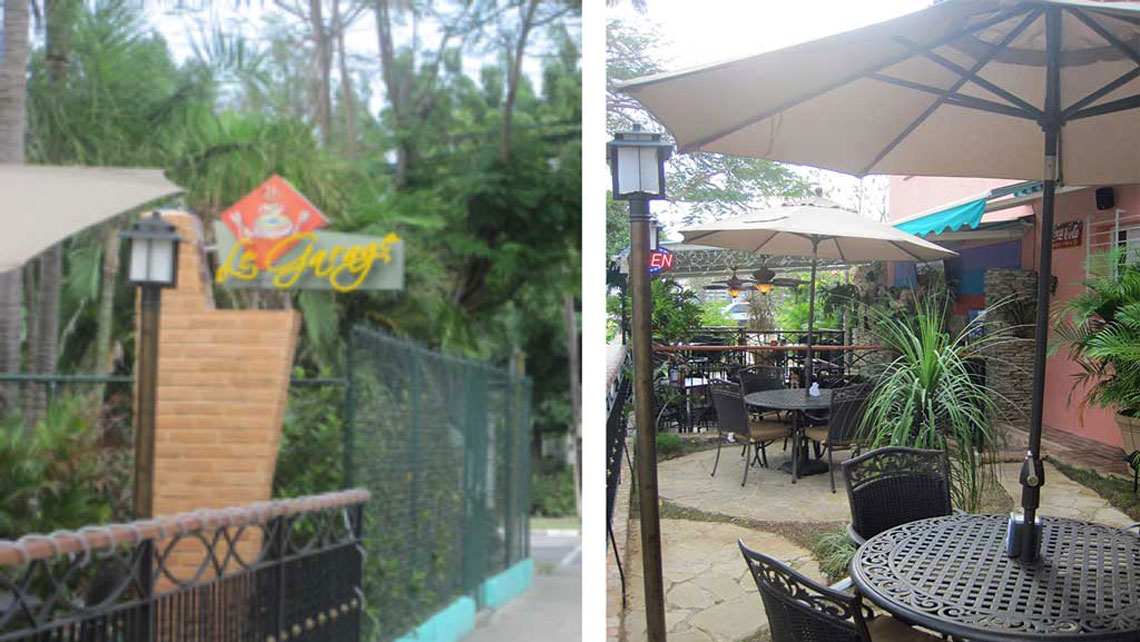 The attractions: it might not have a great deal of attractions for foreigners in terms of sightseeing, culture or history, but Miramar does have some good dining options and in terms of gastronomy it offers its fair share of variety with superior quality (with some stunning seaside dining options, like El Laurel). Home to quite a selection of gourmet restaurants (like the one housed inside Club Habana or the one that Rihana and other celebrities like Katy Perrry were spotted at - La Fontana), Miramar a serious contender for foodies and its selection of paladares is outstanding. Cuban entrepreneurs in this part of Havana have also been quick to open a variety of hip private clubs and bars and Casa de La Musica de Miramar offers a good salsa-infused remedy for those with a case of footloose. Oh, and Cuba´s National Aquarium is also in Miramar!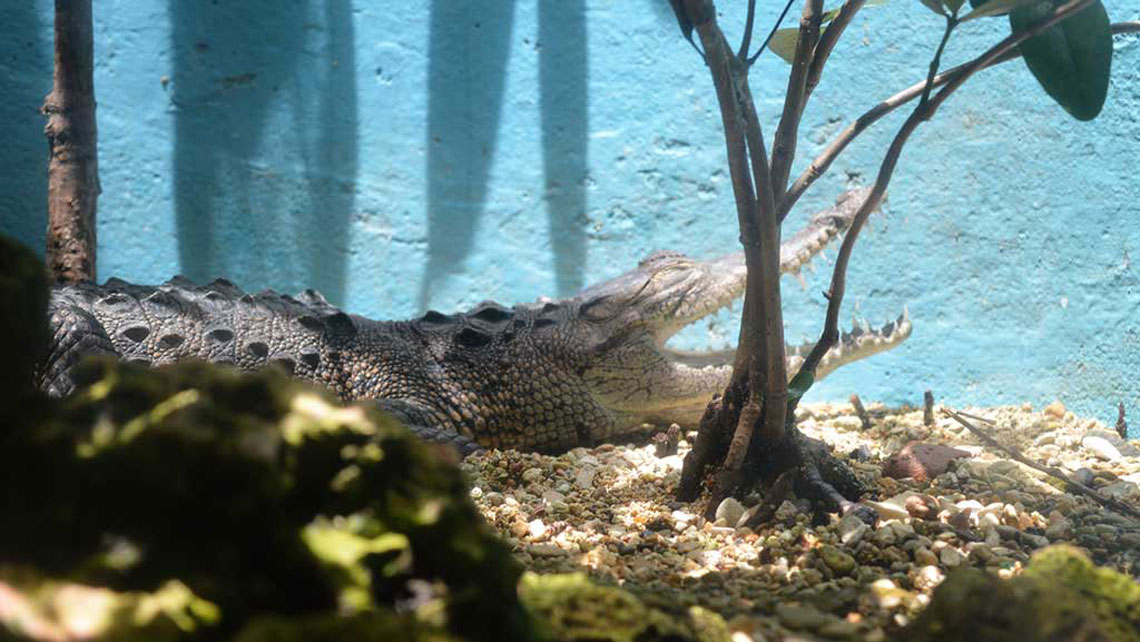 The Hotels: Miramar might not be at the heart of the action in Havana but it compensates for its rather removed suburban location with some pretty good hotels like the Four Points by Sheraton Havana, the Memories Miramar and the Melia Habana (where Obama's diplomatic entourage stayed during the American president's Cuba visit in 2016), all of which offer a very convenient shuttle bus to the city centre, putting you in Havana's cultural epicentre in just 15 minutes. On the plus side, many Miramar hotels also boast prime sea views.
Price check: Despite being Havana's most elegant and upscale neighbourhood Miramar is not the most expensive in terms of hotel rates. The hotels in Miramar precisely tend to be cheaper than those in downtown Havana with a similar star rating, simply because you'll have to take a 15-minute shuttle bus to reach the city centre and in the surrounding vicinity there's not a lot to see and do within walking distance (remember, this is a residential area!). That said, eateries and clubs here are not on the cheap side, with prices being similar to what you find in Old Havana.
Conclusion: so, where in Havana should you stay?
As you've probably concluded if you've been reading up to this point (we hope you've found out more about Havana's top locations to base yourself in), there isn't one right or wrong answer. Any of the places we've mentioned in this blog post are as good as each other and where you stay in Havana will ultimately be down to your particular taste or individual interests. It all boils down to whether you prefer shabby chic to contemporary elegance, whether you like to be in the heart of the action or you prefer a quiet respite away from crowds, and also, of course the size of the budget for your Cuba holiday. What we wouldn't recommend, however, is staying in other more isolated areas in the Playa municipality, for example, close to the Almendares River and beyond. Indeed, the beautiful Bosque de La Habana is there but there's not much else to see or do for miles and hotels (with the exception of Hotel Kohly and El Bosque) are virtually non-existent or no good.
And what do you think? Have you been to Havana yet? Have you stayed in any of the Havana districts, neighbourhood or municipalities we've mentioned? Do let us know what you think of our suggestions on where to stay in Havana in the comments section below. We'd love to hear your thoughts?
For more tips and insider knowledge, call one of our Cuban experts now!