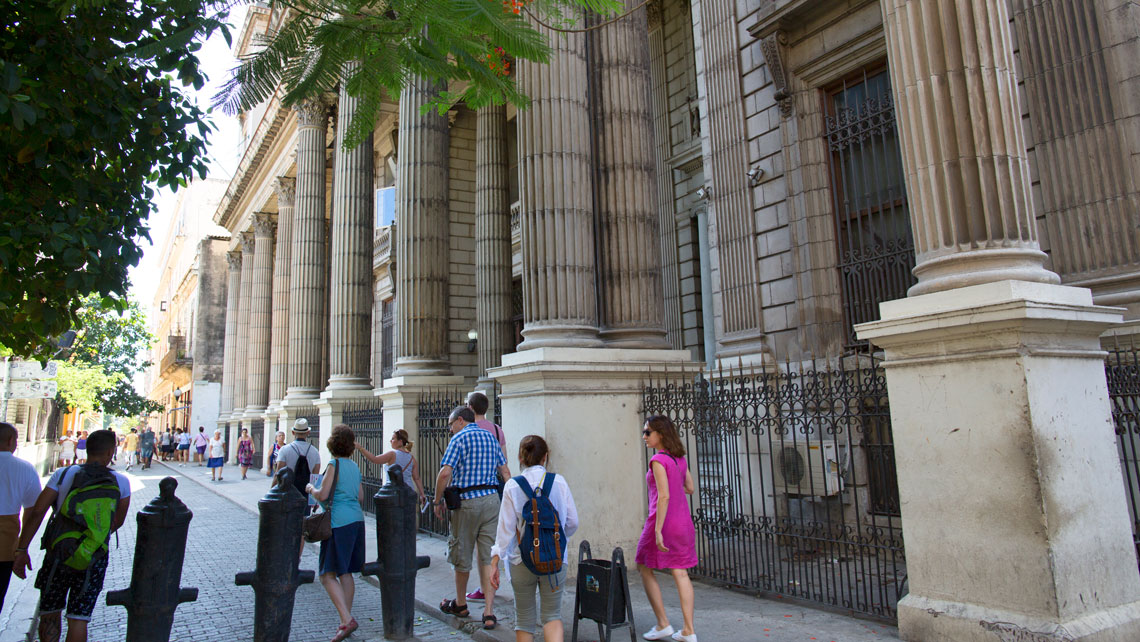 When you first start planning a holiday to Cuba you might be faced with the prospect of adding a day trip or group tour to your itinerary. You might wonder whether you should book a two to a five-day group tour of the island or go for one or more tours of specific regions in the island...and you might rightly ask yourself, is a group tour in Cuba really worth it?
Will a group tour really enhance a Cuba holiday in a way that an independent trip can't? That is precisely what this blog intends to answer and although we warn you that we're slightly biased (only because we think our Cuba tours are really amazing!) we'll give it to you straight, with honest answers on why a group tour is a right way to go or why you should perhaps skip it.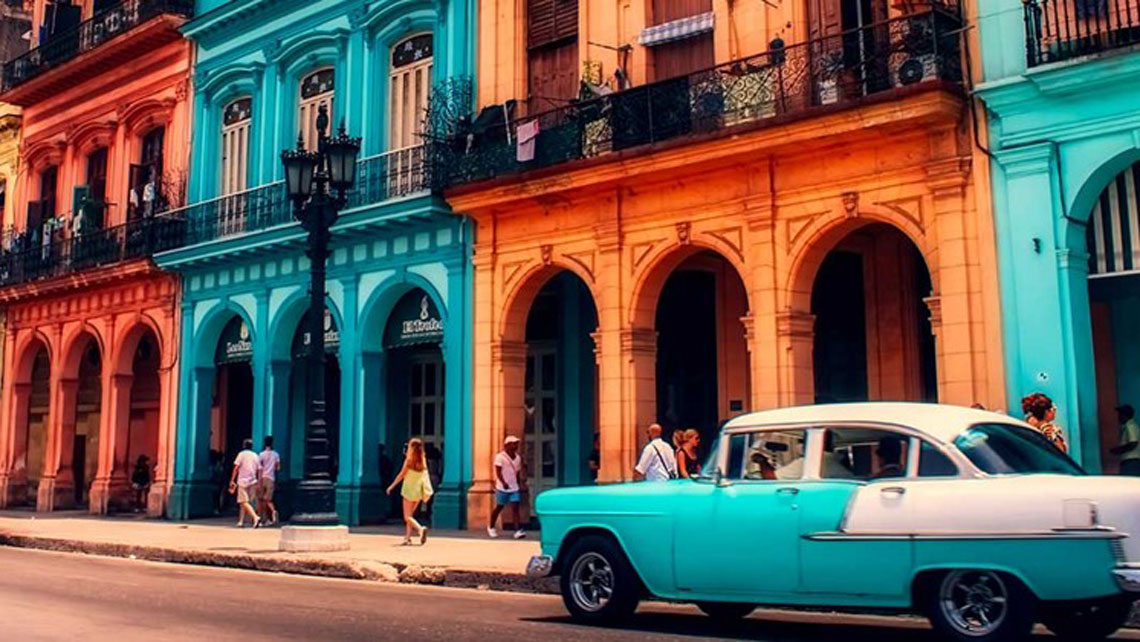 Because travel isn't a one-size-fits-all area, we've carefully tailored our answers to the kind of traveller the person reading this might be, your budget, personal interests or limitations and the kind of experience you want to get out of their Cuba holiday. So, yes, dear reader, this blog is all about YOU!
Why should I go on a Cuba tour at all?
Well, why not? Cuba is an endlessly fascinating archipelago with a lot more to see and discover than meets the eye. More often than not a group tour is the only way to easily combine a place or region's main cultural highlights in a way that saves the traveller both time and hassle. The time of arranging things (from accommodation to transport) and the hassle of finding out how to get from A to B once in your destination (which can prove tricky in Cuba, depending on where you want to go but especially if you want to cover long distances). That's not to mean that booking group tours to discover Cuba is essential or the best way to experience Cuba, although we will say this; we strongly advise it if you want to go beyond Havana or the Cuban city or beach resort you choose as your base.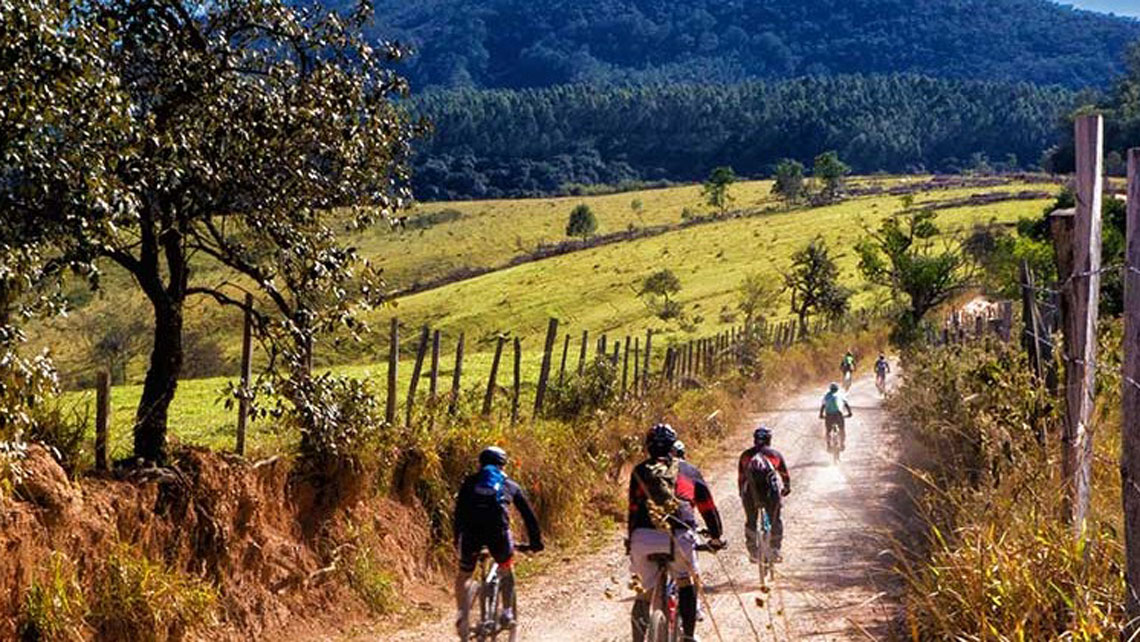 Cuba is one of the most recommended places in the world for tours, especially if you don't speak the local language or have never been before. Unless you have a Cuban friend willing to lend a hand with your itinerary arrangements, many things will get lost in translation and you might be frustrated at not being able to easily arrange some things on your own.
Cuba works at a different pace and not everything works in Cuba (at least not as smoothly as in first-world countries) so, in order to avoid disappointment, a group tour can be the difference between a good/average holiday and a great one.
Why a group tour at all?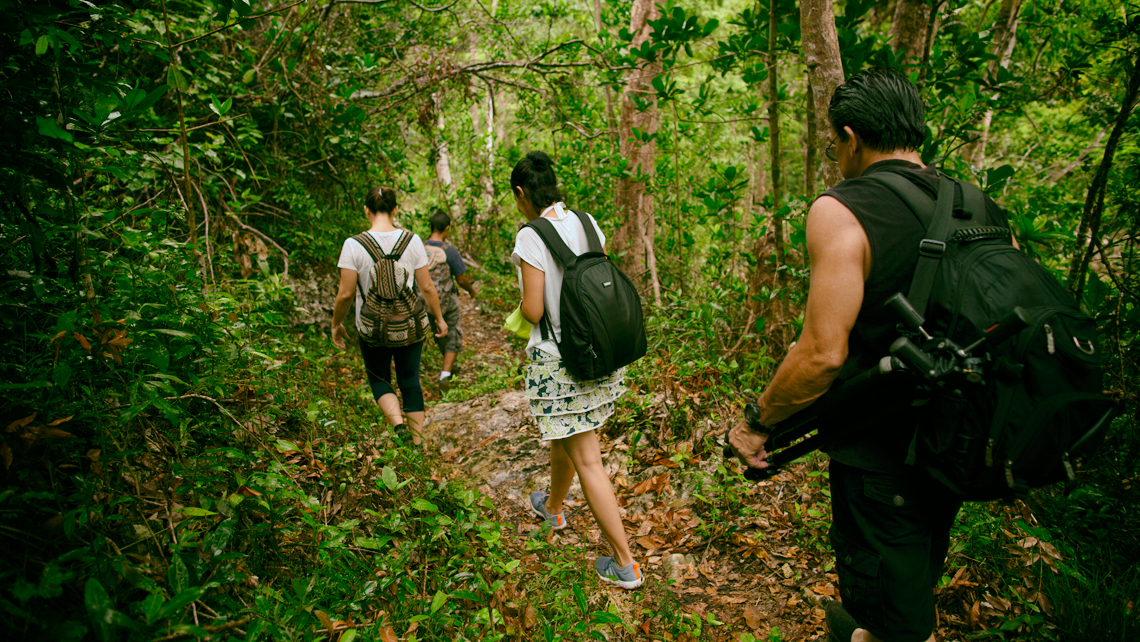 Top 10 reasons to go on a group tour in Cuba
Here we list the many advantages of going on a group tour in Cuba vs. travelling independently across the island:
Group tours pack a powerful punch

We've put this as number one, because truly, the main reason anyone goes on a group tour is so that they can condense all the highlights in one single, expertly-arranged journey, thus ensuring they don't miss out on all the important places and get a fuller picture of the country, region or city they've visited. When it comes to Cuba tours, it's no different, and in the case of our tours, they pack as many as 3-in-1, 5-in-1 experiences and visits all in one single trip.

Group tours save you time, hassle (and yes, money!)

Because time is money, group tours can take out the hassle and cost of organising an independent tour. If you were to do your Cuba itinerary all on your own (unless you had the help of an expert friend who's either been there or is Cuban) you'll take a long time arranging all the details of your trip, checking back and forth on Google Maps to see the distance between places (thus calculating how feasible touring some places might be) and generally stressing out about the details.

You will avoid uncertainty

Arranging things like transport in Cuba remotely is near impossible (ViaZul, the budget coach bus company linking many places of interest all around Cuba, now has an online booking system but they are not the most reliable company in terms of punctuality or comfort levels). For most travel arrangements within Cuba, you'll need to be physically in the country and this can add a degree of uncertainty to your visit, as you won't know exact transports costs until you get there and there might be a degree of haggling involved. With a group tour, you'll breathe easy in the knowledge that everything's been taken care of in advance also because haggling and hassling for This is where independent travel can't really compete as you have to do it all yourself!

You get to ask questions (as many as you want)

With group tours, you get a guide all to yourself (OK, so you'll probably share him or her with a few other tourists), which means that at all times you'll be able to ask questions, clarify aspects of daily life in a certain part of the country you're visiting (at CubaDirect all our tour guides are locals) and engage in a lively conversation about history, culture or anything else you're curious about - and all of that without the language barrier, as our Cuban tour guides speak English

You are shown Cuba from a Cuban's perspective

When you go on a Cuba group tour, your guide will invariably be Cuban and as such can let you in on little details and pieces of information about the real Cuba (the one that independent tourists often don't get to see) and real Cubans, with many details which would have otherwise flown over your head.

You won't be lost in translation

Although there are some typical Cuban expressions that might prove more challenging for your guide to translate, you won't have trouble deciphering the "Spanglish" of locals attempting to communicate with you with their varying levels of English, which is not always the best.

Totally safe itinerary

You won't have to deal with hustlers for a ride somewhere, a dinner reservation or a meal recommendation. Many destinations have them, and Cuba is no exception (here they are "jineteros"). Hustlers try to rip off clueless tourists by recommending dining places or drivers and thereby earning a commission. They're harmless but they may blow a bigger hole in your pocket than expected.

You can modify the itinerary and make it suit your preferences

You have the option of tailor-making aspects of your tour (or all your tour entirely if you book a private tour). With our small group tours expertly crafted at CubaDirect, there is a portion of your tour experience that is escorted with an English-speaking guide, leaving you with enough time on your own to either explore at your own pace or book one of our many excursions.

The best way to see Cuba

You see the real Cuba in ways that wouldn't be possible (or not as easy to see if you were to travel independently) simply because local guides are well-connected and can put you in touch with average Cubans, helping you get a glimpse of the reality of Cuba's new wave of entrepreneurs. They can also give you tips on how to approach Cubans if you're interested in learning more about daily life on the island. Furthermore, many group tours (like ours at CubaDirect) will include visits to meet entrepreneurs, from organic farms to designers. If you stay in Havana as part of an independent trip, you will likely miss out entirely on this, even more so if you stay at a beach resort and forgo guided visits, day trips or day tours into the real Cuba.

There is a lot of free time for you to do your own thing

You'll be free to choose where to eat and where to go - yes, really! Going on a group tour doesn't necessarily mean set meals at restaurants and packing your time to the brim with visits - actually, that sounds exhausting. Our tours at CubaDirect give you ample free time to frolic about in any of the destinations you're taken to and most meals are left for you to arrange, giving you the freedom of choosing where to eat at any given time...see? Going on a group tour doesn't mean that boxed feeling of having to follow tight schedules and doing exhausting stretches of visits from a.m. to p.m., or going around like herded sheep from one place to the next. At CubaDirect at least, we take pride in our Cuba group tours being flexible and allowing plenty of time for freedom!
What are the different types of tours you can go on in Cuba?
Not all group tours are the same and going on a group tour will mean that you'll have to choose from many different possibilities. Here we show you a few of the most popular types of group tours, all of which we provide at CubaDirect.
Active Tours and Adventure Tours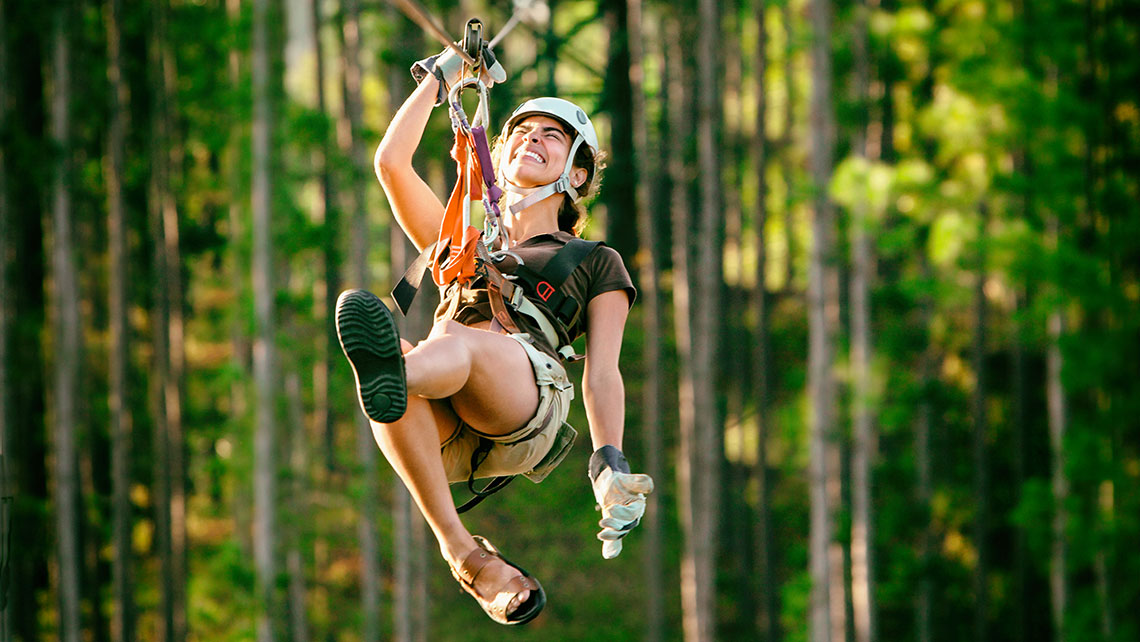 For thrill-seekers or those who like to get active on their trip, active group tours or adventure tours are an ideal way to ensure an action-packed holiday without the extra work of arranging each activity yourself. Plus, without an insider's knowledge and know-how it can prove extra-challenging to organise active tours of Cuba, especially because many things you can only book onsite, like entrances to national parks, tobacco plantations or fishing permits, and others you do so through a national tour operator, so again, the advantages of a pre-arranged tours when it comes to active Cuba holidays are many.
What kind of adventure group tours can you choose from in Cuba? Bicycle tours are very popular, as are birdwatching tours, fly-fishing tours, trekking tours and tours to follow the cigar trail in western Cuba. For other adventurous pursuits like canopy-zip-lining or waterfall dipping, these activities are included in birdwatching tours, bicycle tours, trekking tours as well as day trips and excursions, so you only need read the full itineraries to find out. And, in the event that your desired adventure or activity isn't included in one of our tours, you can always go for a customised or tailor-made tour from scratch, an option we offer on our private tours (more about them below).
Small-Group Tours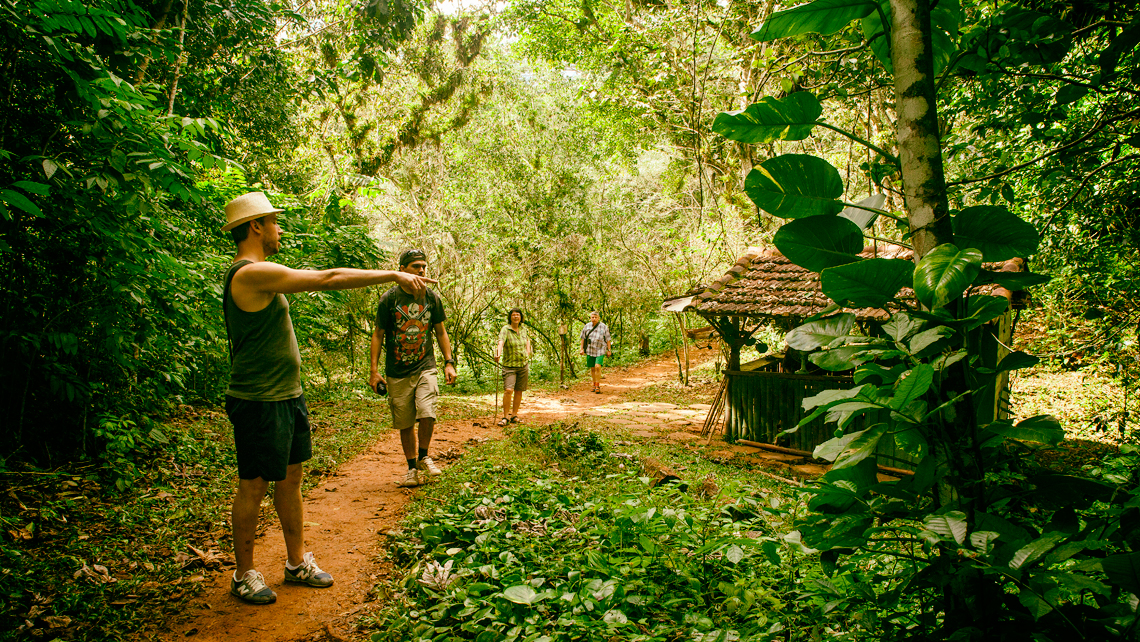 When it comes to group tours you might probably imagine big crowds of tourists with any number between 10 and 20 being dragged along through landmarks by a guide who often has to raise their voice to ensure they're heard by every group member. And while there's nothing wrong with large groups, many might end up feeling a bit like sheep being herded from place to place, which is why small group tours are the way to go for those who want a compromise between personalised attention and affordability. At CubaDirect all our group tours (like our Eastern Cuba Explorer or Local Cuba West and Centre) are small and strike the perfect balance so that group members feel more like a group of family or friends hanging out than large herds.
Private Tours
When it comes to tours, private ones are the ultimate way to customise your travel experience and tailor-make it to include the visits, journeys or places you want to see. At CubaDirect, our private tours offer in-depth insights and full head-to-toe immersions into Cuban culture. Whether you choose the Essence of Cuba (encompassing Havana, Trinidad, Cienfuegos and Santa Clara) and Cuba Discovery tour, which includes most of the previously mentioned destinations plus a stint on the paradisiacal shores of Cayo Santa María. Of course, you are free to personalise your itinerary to include more or less stops, add excursions or experiences, meals or nights out.
Why a group tour might not be for you - reasons not to go on one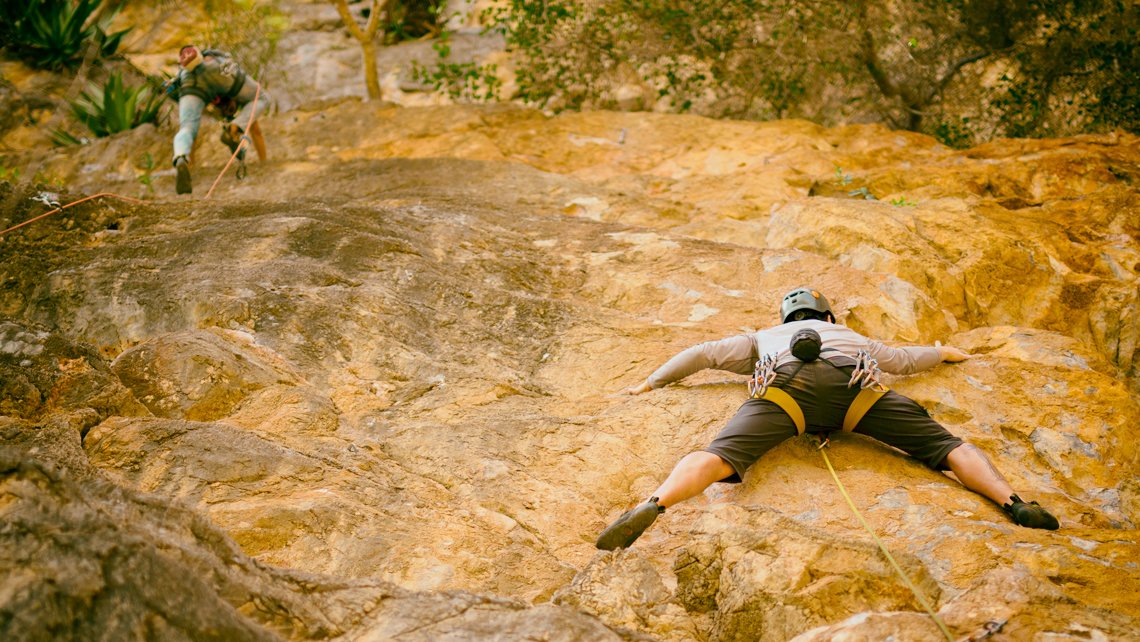 Because as much as we like our Cuba tours we know that pre-arranged group tours aren't for everyone, we'll give you some of the reasons you may pass up on the opportunity of booking a group tour, whether that's a whole tour of the island or a group tour in a specific region, city or area.
A group tour is probably not for you if...
You like doing your own thing

You like doing your own thing and don't want a set itinerary cramping your style. Well, if that's what makes you tick who are we to say that a group tour would be better! If you are the sort of person who likes taking the time to craft their own travel adventures and takes pride and joy in doing so, bravo for you! (you can still find inspiration in our selection of Cuba holidays (from multi-centre trips to twin-centre city + beach combos as well as hot honeymoon offers).

You hate schedules

You're the sort of happy-go-lucky traveller who likes to improvise and do as they feel in each moment. For a spur of the moment spontaneity and going with the flow, a group tour probably isn't a good idea. If you're a free soul who simply can't stand the idea of having everything carefully planned out in advance, going on a group tour would restrict you in ways you would dread so we wouldn't dream of recommending one!

You have a very tight budget

You have a very tight budget that will only cover your flight and accommodation costs. If budget is an issue, paying for a group tour on top of the costs of your Cuba flights and accommodation might not be feasible, in which case why not consider a multi-centre holiday? Some, like our Enchanting Cuba holiday, includes flights and accommodation in the price as well as stops in as many as four different cities and beach resorts.

If you want to cover a very specific itinerary

You have very specific places, visits or activities in mind that no set group tour would cover. In that case, we can still lend a hand and help you tailor-make your experience to include the things you want to see and do, the places you want to stay and even where you want to eat. It's a simple as calling one of our Cuba experts!

You're a lone ranger

Some people really get a kick out of doing things solo and it's not because they don't like sharing their travel experience with complete strangers, but rather that they like to be the ones to casually strike a conversation with locals in a foreign country or engage with strangers without the intervention of mediators like guides or travel agents. If this is you, then, a group tour probably won't take your fancy.
Alternatives to group tours
So, you've read this far and you've concluded group tours aren't really for you. That doesn't mean there aren't alternatives! There are ways that you can combine an independently arranged travel experience with short guided trips or mini-tours. We proceed to illustrate the ways below.
Excursions and Day Trips
If you don't want the full Cuba tour experience staying in private B&B accommodation (casa particulares), you can opt for booking half-day and full-day excursions (or day trips) to help you see more of the place you're in or to take you beyond it to explore other parts of the island.
An excursion can be anything like a scenic city ride on a classic 50s car, salsa lessons in Havana, a guided walking tour of Old Havana, a culinary tour or a full day trip to Viñales. You name it, at CubaDirect, we've got it, and these small additions can prove big on enrichment and add colour and vibrancy to your Cuba holiday.
So, should you go on a group tour at all then?
As you've learned throughout this post, it's all relative and the answer depends partly on your travelling style, the experiences you seek, those you want to avoid and also, ultimately, your travel budget. If after reading through our top reasons to go on a group tour vs the reasons not to go on one, and you're still not convinced you could go for one of the alternatives mentioned and get the best of both worlds. Go on a short group tour, excursion or day trip and put all the things you've learnt from the knowledgeable tour guides to the test when you go off and discover it all on your own!