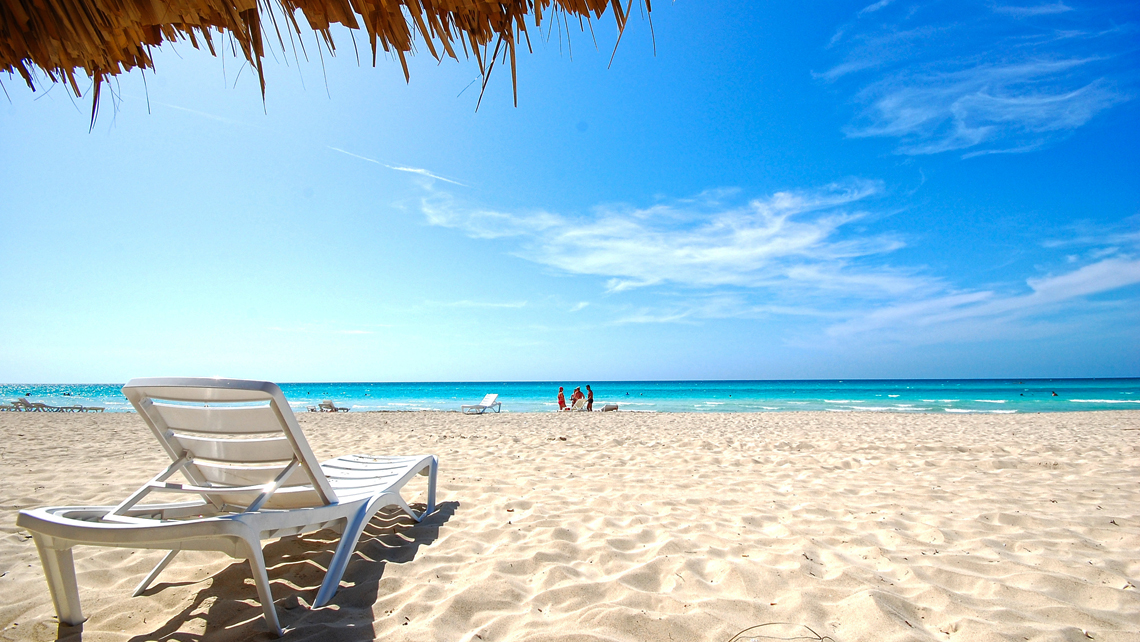 Escaping to Caribbean warmth and sunkissed beaches in Cuba is not only possible but one of the safest tropical dreams that you can make come true now, right now, even amid COVID-19 restrictions. Included in the UK travel corridor and supported by a number of airlines and hotel chains guaranteeing the safety of travellers with a set of sanitary measures, here we illustrate the ways that a Cuba holiday right now is among the best decisions you could make.
---
2020 seems to have thwarted our holiday plans for most of the year. The majority of us have been in lockdown for a while now and it feels like all we want to do is escape to a sunny paradise without a care in the world, leaving all worries behind, but to do so safely... is it possible? Well, if you've got Cuba in your mind, we're here to show you that it definitely is!
Safe Cuba holidays - all you need to know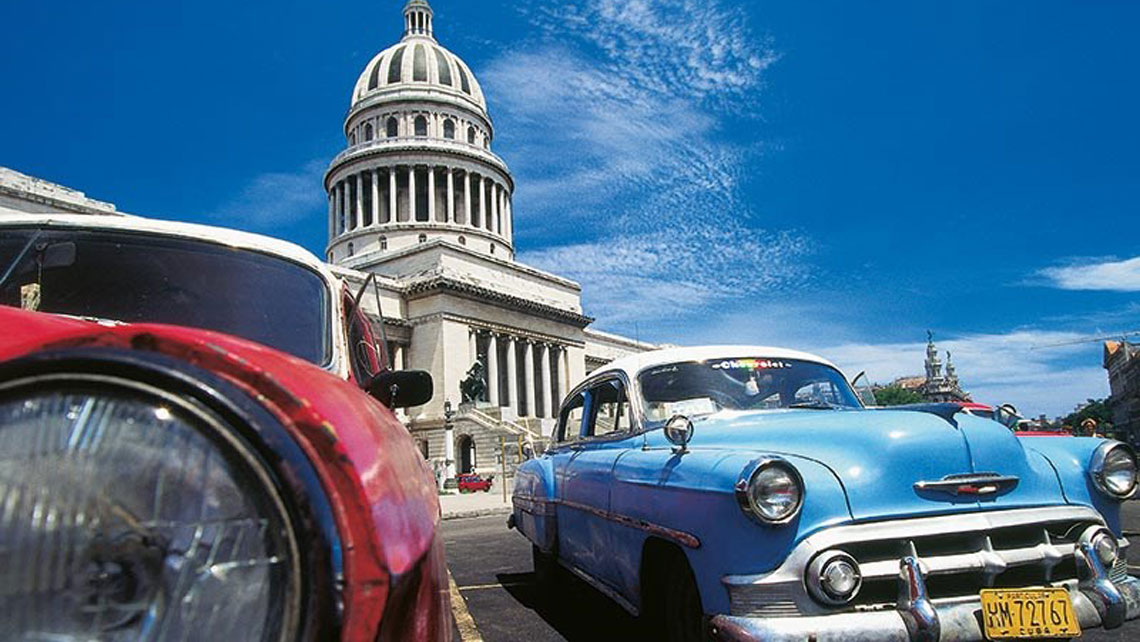 With Cuba included in the UK travel corridor and international travel to be reinstated on 2nd December 2020, arranging your Cuba holiday now means that you could be soon enjoying a warmer 2020/2021 winter season in tropical bliss. The fact that Cuba is included in the UK's travel corridor means that there is no requirement to quarantine either prior to travel or immediately after arrival to your final destination, nor upon your return to the UK, seriously cutting down the hassle of travelling in times of coronavirus.
To make it all even easier for tourists, Cuba's health and tourism authorities have teamed up to offer the safest possible Cuba experiences for visitors. Here we break it down for you by listing the new set of preventative COVID-19 measures taken by Cuba's biggest hotel chains, airlines flying to Cuba now or resuming flights to Cuba soon, as well as the official UK government and FCO travel advice.
Steps taken by hotel chains in Cuba to make stays coronavirus-safe
Some of the biggest international hotel chains in Cuba have upped the ante and taken a series of measures to welcome back guests and give them peace of mind during their Cuba holiday. Here we list some of the ones that have made public
Melia Cuba Hotels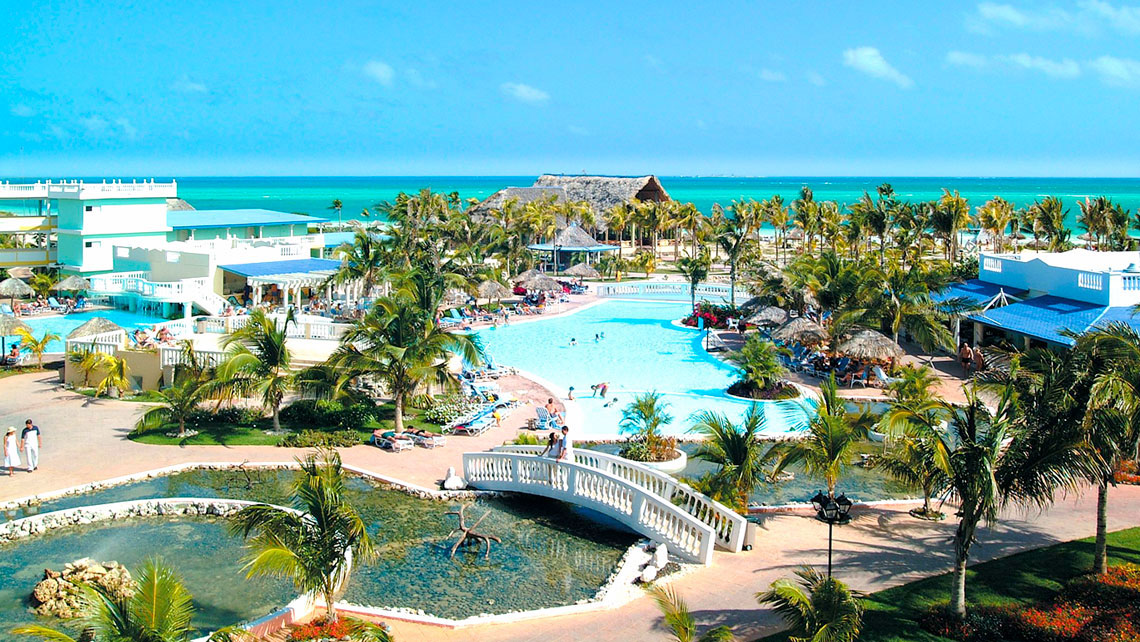 Melia Cuba hotels have introduced new protocols across their hotels, improved their overall hygiene procedures with more frequent cleaning and thorough disinfection of all areas, devoting special attention to critical ones. They have also introduced new officially approved sanitising products and equipment to ensure the maximum cleanliness possible. There is also a new laundry washing and collecting protocol in place to prevent cross-contamination and redesigned indoor and outdoor spaces to ensure a safe social distance between guests. Capacity has also been reduced in lobbies, lounges and other public spaces across Melia Cuba hotels with a rearrangement of service schedules and new signage to help guide guests so they can enjoy all parts of their Cuba hotels and resorts worry-free.
We can sum up Melia Cuba's preventative COVID-19 actions as follows:
360 Welfare

Improved and enhanced hygiene and health protocols throughout their Cuba hotels and resorts

Safe Distancing

A redesign of large indoor and outdoor areas to enable guests to enjoy the space while safely distanced from other guests and hotel staff. Furniture has been rearranged and restaurant tables have been set further apart.

Digital Services

Melia Hotels in Cuba are offering new digital options through their website and app so that they can be closer to guests and provide safer services and remote assistance.

Revamped settings

Facilities across Melia's Cuba hotels have been renovated or refurbished to improve guests' overall experience.

Health commitment

Melia wants to reassure guests that they've thought of every detail to ensure guests' safety while staying in their ample selection of Cuba hotels and resorts.
Iberostar's Cuba hotels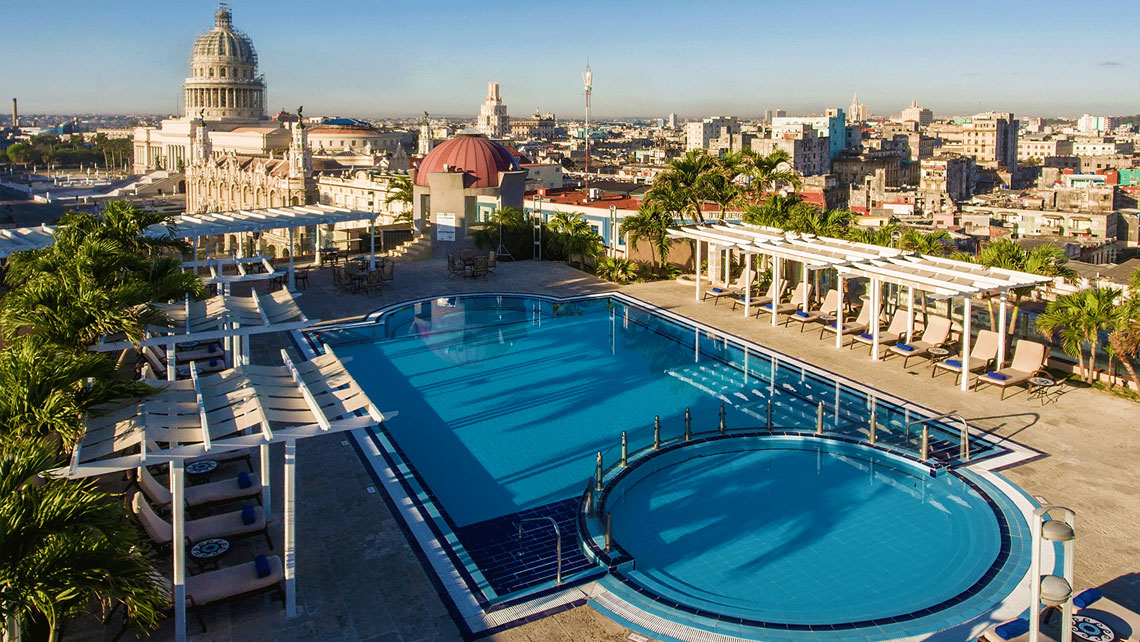 Iberostar Hotels & Resorts have introduced new circularity policies across all their Cuba hotels, which is part of their Wave of Change movement to protect not only the environment but also guests by following scientific recommendations to ensure their health and safety. The Spanish hotelier has called on experts to form a new Medical Advisory Board made up of biologists and doctors specialised in healthcare and hygiene protocols in the tourism industry. Furthermore, the hotel chain has implemented new check-in and restaurant procedures with employees wearing masks from recycled and recyclable materials while adopting a set of measures encouraging frequent handwashing to reduce the use of plastic gloves. Their ultimate goal and vision are "to make customers feel safer than ever" whilst also ensuring they are "as comfortable as possible".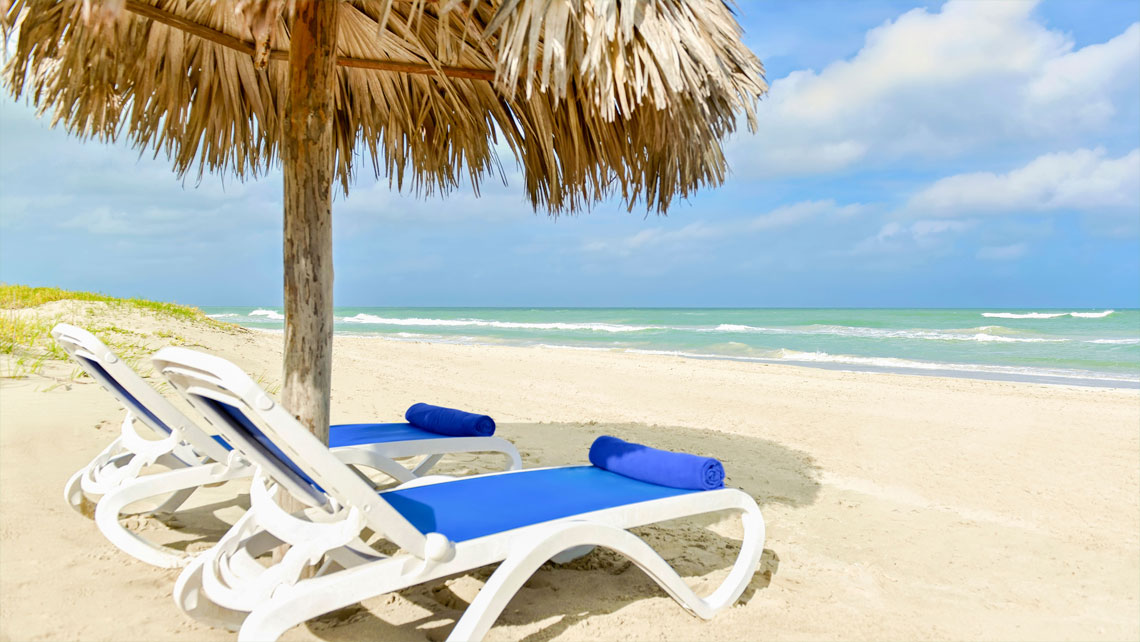 Iberostar's new measures can be further described as follows:
Superior hygiene standards

Iberostar's new health, disinfection, and hygiene protocols in hotels all over Cuba and beyond have been approved and verified by SGS. The new cleaning protocols include the use of certified sustainable products and there is a specific protocol in place for the disinfection of rooms, textiles and staff access to rooms. The hotel restaurants' buffet service now operates with a single touch procedure and with a system that minimises food waste while maximising diners' safety.

Safe environments

All Iberostar properties in Cuba and beyond are in strict compliance with WHO recommendations and local laws to ensure the safety of guests, employees, and the local community. Frequent health checks are done to suppliers and employees with a thorough check of all goods and products that arrive at hotels and resorts, also favouring sustainable and local produce. 24/7 centralised medical access is also provided with safety/isolation rooms within hotel measures.

Social space

With the motto "stay apart, remain united" the use of indoor and outdoor spaces in Iberostar properties has been redesigned to ensure a safer flow of people with plenty of signage, more use of open-air spaces and natural areas and a maximum hotel capacity of 70%. Other measures include more spacing between loungers at pools and beaches as well as fewer tables in a la carte restaurants and rearranged space of buffet restaurants with an emphasis on outdoor spaces and new outdoor dining experiences.

Innovative experiences

Promoting the use of technology for communication to further limit physical contact between hotel guests and staff, Iberostar has a new Digital pre-check-in and check-out service safer, a safer and easier, but also more flexible option. They are also temporarily suspending their My Room Online service while empowering the contactless experience via the Iberostar app or 24-hour concierge with a range of services at the reach of a click, or rather a tap! The Star Camp will have adapted socially distant safe activities and games for kids. Entertainment activities for couples, singles and families alike have been reinvented with more use of outdoor spaces and smaller groups.
Blau Hotels in Cuba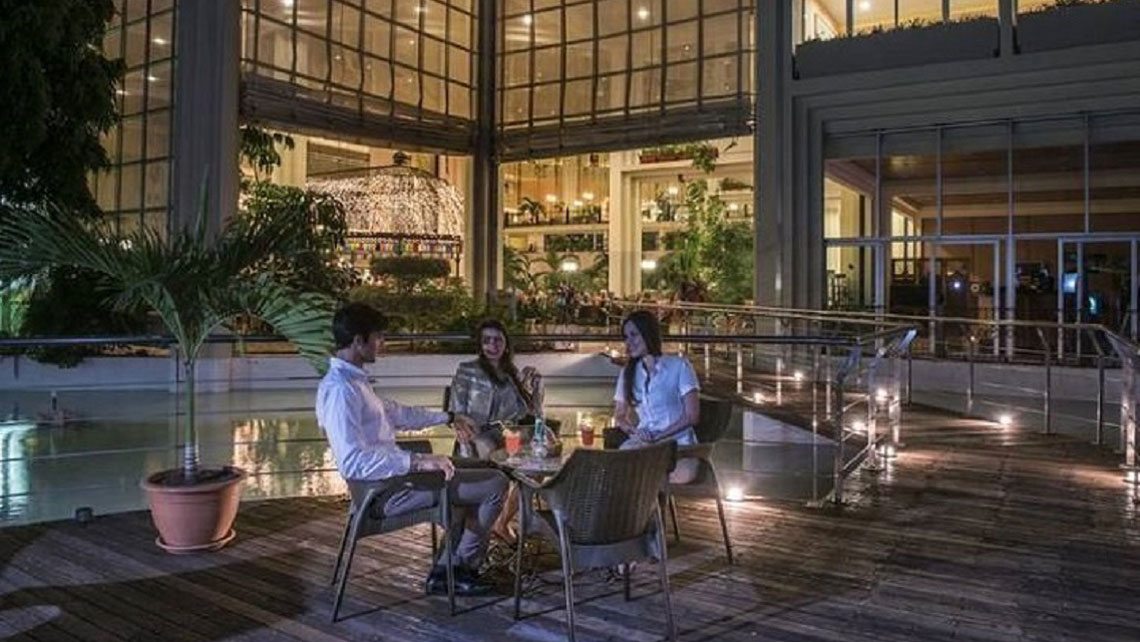 Blau Hotels have improved the organisation and running of all their hotels in Cuba following the COVID-19 outbreak. The disinfection of all areas follows new strict hygiene protocols with different room cleaning options and an increased frequency of sanitising. Rooms will be adequately ventilated on a daily basis and officially approved hygiene products will be used.
The hotel chains add emphasis on the fact that most of the rooms in their resorts have direct access from outdoor spaces reducing the need of having to go through common areas indoors. Work also has been put into making check-in and check-out more efficient and flexible, as well as safer and smoother.
At restaurants, guests are given the choice whether to dine in, opt for room service of taking away. Regardless of guests' dining preferences, all inner and outer dining spaces have been rearranged to comply with social distancing rules and opening times have been extended to reinforce table service and show cooking.
Health checks will be carried out regularly while special signalling and distancing measures will be applied to the busiest areas to improve movement flow. Guests will be regularly informed about all rules in place in common areas such as swimming pools, spas and recreational areas that are the focus of entertainment activities.
Kempinski hotels in Cuba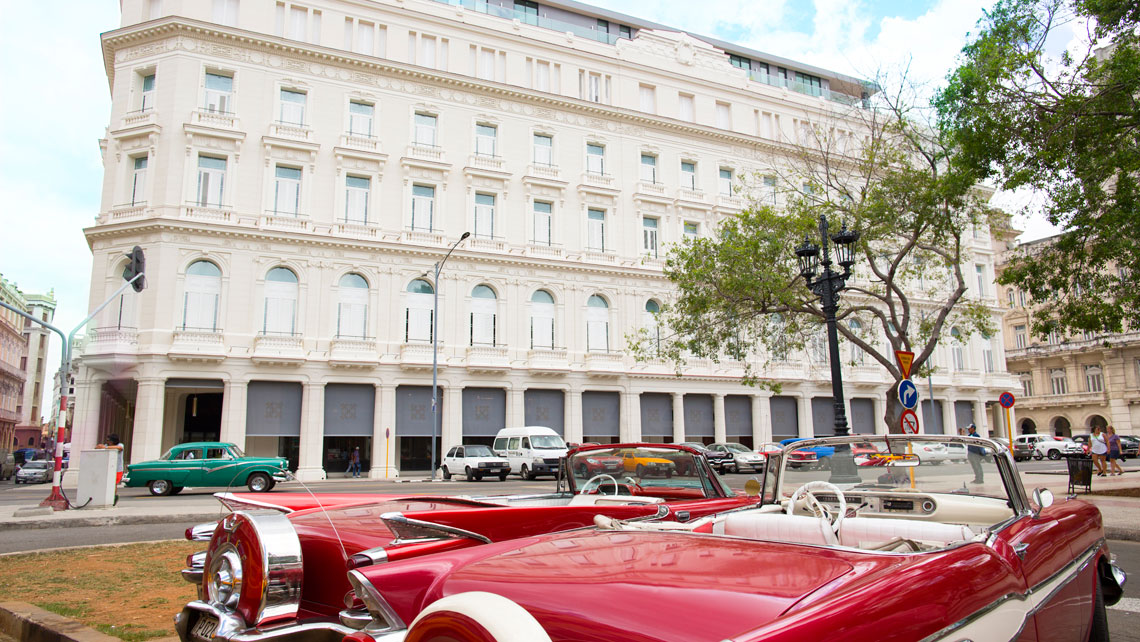 Kempinski's trio of luxury hotels in Cuba (Gran Hotel Manzana Kempinski, La Habana, Kempinski Gran Hotel Bristol, La Habana and Cayo Guillermo Resort Kempinski) have all jumped in the COVID-19 prevention bandwagon with a set of very specific measures in place to guarantee guests' safety and comfort without compromising on luxury.
Kempinski has heightened their already stringent hygiene practices when it comes to food handling, disinfection, sanitisation and cleaning, now reinforced following guidance from local health authorities, in the context of the current situation in the country and city where the any of their collection of upscale hotels is located.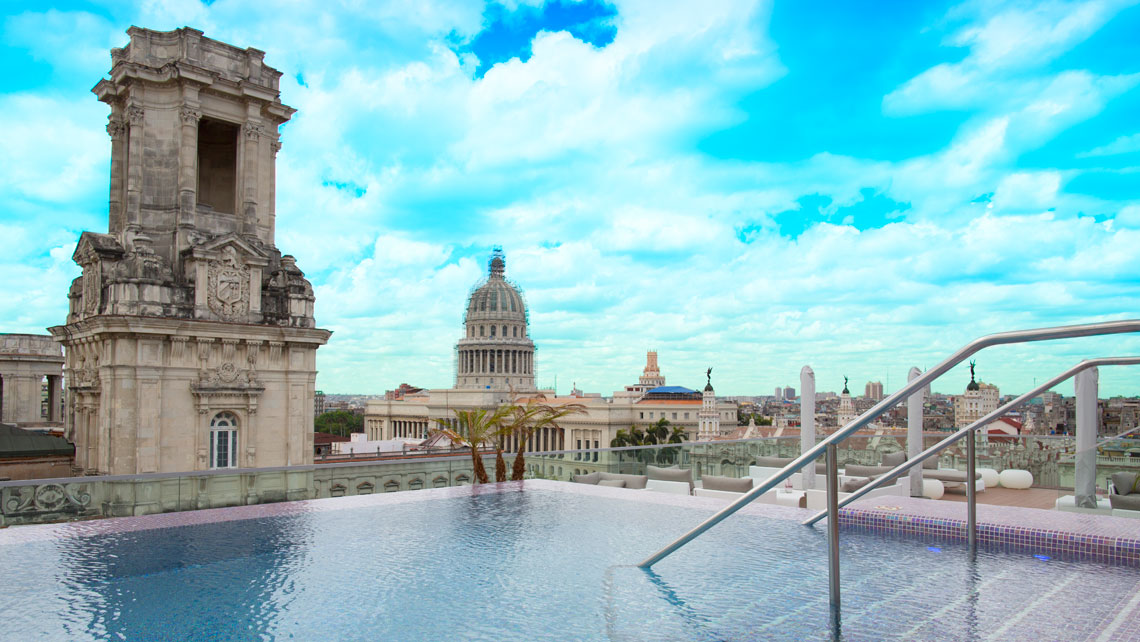 In addition to this and in order to face these challenging times Kempinski has introduced their "White Glove Services" a promise to deliver the same level of luxury expected by discerning guests despite the current situation and the restrictions in place. These services include the wearing of white gloves by staff members when welcoming guests to the hotel and to areas like restaurants and bars. Meanwhile, sanitation stations have been set up in all public areas across Kempinski hotels and. As part of the newly-introduced White Glove Services, Kempinski employees will ensure at all times that a safety distance of 1.5 to 2 metres is respected (by both guests and employees) while reminding guests that they will remain on hand to assist and enhance their Cuba holiday experience by crafting wonderful moments in a variety of ways and in Kempinski's signature style.
Upon arrival and after passing through the sanitation station located at the entrance, Kempinski' iconic Ladies in Red will approach guests to give them a warm welcome and guide them through the adjusted check-in procedure. During check-in, guests are offered the new "Do Not Enter My Room" option, which will let employees know that they are not to enter your room throughout your stay until you express your wish to have your room serviced. In such a case, services such as luggage assistance and room service will be carried out in front of your room.
Further to this, face masks are available in all rooms and suites for the use of all guests and will also be worn by employees. Hand sanitisers are also available in-room and across all public areas of the hotel with new social distancing rules applied to public areas and restaurants.
Airlines flying safely from the UK to Cuba now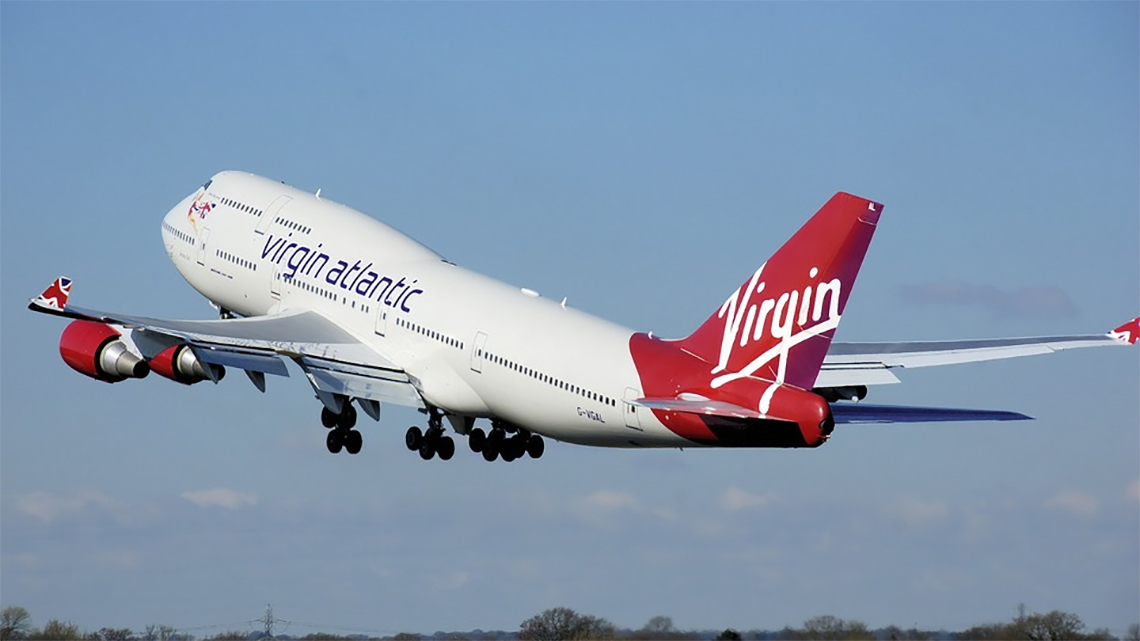 After 2nd December 2020 Virgin Atlantic is to resume international flight operations and their direct flights to Cuba (to Havana and Varadero) will be back on sale from 8th January 2021, meaning that travellers will be able to book Cuba flights with Virgin starting January. It is possible, however, that once lockdown in the UK is lifted on 2nd December, Virgin Atlantic decides to open flight bookings to Cuba sooner (resuming Cuba flights in December instead of January). This scenario is not very likely at the moment but could happen. TUI, on the other hand, will resume its flights to Varadero on 10th December and bookings are open right now.
In the case of Virgin Atlantic, to reassure travellers and give them peace of mind in these uncertain times it has launched its Free Covid-19 Cover, which means that should you need to be put in quarantine during your Cuba holidays because of a coronavirus outbreak in your area or should you get infected, Virgin Atlantic will help cover any medical or logistical costs that would arise as a result or in relation to any difficulties you experience in relation to coronavirus. The new policy applies to existing as well as new bookings made for travel up to 30th April 2021. The cover will work in parallel with any existing travel insurance passengers may have in place and is designed to give passengers total peace of mind when travelling. Virgin Atlantic's policy will cover emergency medical and associated expenses due to coronavirus infection while abroad up to $500,000 per customer, making it the highest value policy offered by any airline to date with no excess payments required.
In addition to this, Virgin Atlantic has also made public its reinforced aircraft cleaning procedures so that passengers can fly worry-free. Cleaning procedures include the use of high-grade disinfecting products that have been tested to be effective against viruses and specialised cleaning teams comply with a rigorous checklist for different cabin areas with special attention to high-contact passenger areas, from seats and tray tables to entertainment screens and floors.
TUI also announces a new set of changes and procedures to protect passengers on board their flights to Cuba and beyond. Their "Extra-clean Cabins" promise state-of-the-art filters and deep cleaning throughout aircraft, carried out more regularly. Their improved onboard service means increased availability of contactless payment on TUI flights while the online check-in service via the TUI app is strongly recommended as is downloading the boarding pass on passengers' phone.
Official UK government guidance, ABTA and FCO advice
As demand for travel increases with the hope of vaccinations looming in the horizon and the lifting of international travel restrictions in the UK starting 2nd December, the evolving situation continues to be closely watched and monitored by worldwide health authorities and the travel industry especially.
The UK government continues to publish and frequently update advice and regulations regarding travel to a number of destinations and in the case of Cuba, we remind you that this is one of the few countries exempt from quarantining rules either prior to travel or upon return to the UK. Cuba's inclusion in the Foreign & Commonwealth Office (FCO) travel corridor offers added peace of mind to would-be-travellers and holidaymakers when deciding where they can escape to as soon as they're able to.
ABTA, the UK's leading association of travel agents and tour operators, also wants to reassure holidaymakers, that they will continue to prioritise public health and safety and strictly follow medical and scientific advice and recommendations as they become available or are updated. ABTA is working with UK tour operators and travel agencies to ensure customers get to enjoy their holiday safely with minimum disruptions and without affecting the quality of holiday packages and hotel services offered. CubaDirect is an ABTA member which means that all our Cuba holidays are ABTA-protected for added peace of mind.
Why Cuba is successfully handling the coronavirus crisis so well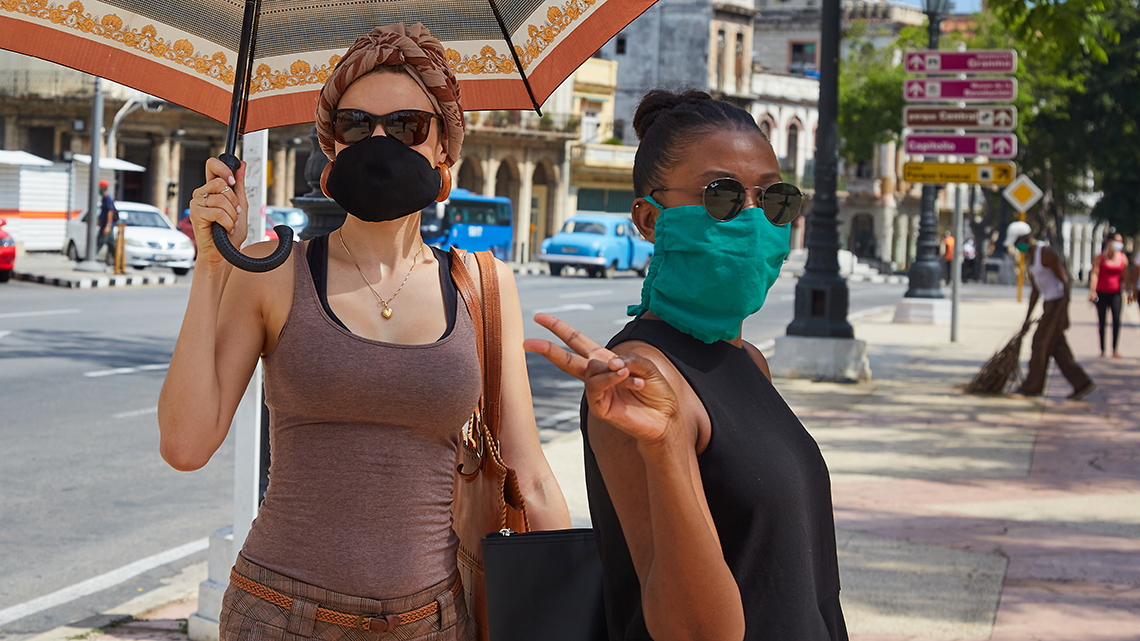 Recent moves by the Cuban government, tourism authorities and airlines are making Cuba one of the safest and most attractive holiday destinations right now for British travellers, despite COVID-19 restrictions. With the goal of making the Cuba experience as smooth and unforgettable as possible while complying with safety rules and regulations, Cuban authorities have worked very hard to put together a recently published plan to safeguard visitors on holiday to Cuba.
Despite having the oldest population in the Americas, Cuba's strong healthcare system and solid track-and-trace procedures have minimised contagion and are responsible for Cuba's rapid and effective response to the COVID-19 situation. The country's regions, cities and municipalities have been given different statuses named as phases (Phase 1, 2 and 3) and follow specific restrictions according to contagion levels and coronavirus risk, so different rules will vary depending on where in Cuba you plan to go. Most beach resorts in Cuba have now reopened to foreign visitors, including Varadero and the ever-popular Jardines del Rey keys.