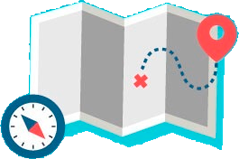 Cayo Santa Maria
Cayo Santa Maria
Idyllic Beaches And Spectacular Snorkelling
West of Cayo Coco, set off the northern coast of mainland Cuba, Cayo Santa María is a popular alternative to busy Varadero, providing a more exclusive though often slightly-pricier paradise island option.
Its 8-miles of sand are talcum-soft and talcum-white, dotted with fat little palm trees, and the water is the palest shade of aquamarine.
The northern coast of the islet plays host to a number of luxurious all-inclusive resorts, mainly in Cayo Coco and Cayo Santa Maria, while the south is mainly dominated by forests, salt marshes and mangroves.
Cayo Santa María is one of the Caribbean's best snorkelling sites, boasting 20-miles of colourful coral gardens where fish, turtles and dolphins come to play. The conditions are perfect with a shallow reef and spectacularly clear water.