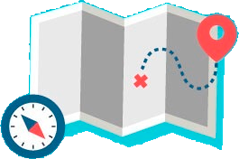 Santa Clara
Nightlife
Nightlife
The famous 'Ciudad del Che' (City of Che) is not only popular for its grand monuments, but also for its electric energy and pioneering cultural scene. Proclaiming itself the 'Ciudad Liberal' (Liberal City), Santa Clara manifests its revolutionary spirit through its cultural output, pushing boundaries and leading the way with drag shows, a heavy metal scene, improvised gigs, and a rich dance and theatre culture.
Santa Clara's most pioneering cultural centre and nightclub is El Mejunje, which unveiled Cuba's first drag show in 1989, helping to change attitudes towards gender and sexuality on the island. The Mejunje is still a favourite spot amongst locals, bringing together an eclectic crowd with a weekly program of drag, rock, salsa and son (traditional Cuban music).
The Club Boulevard promises a sensational night - with karaoke competitions, comedy shows, live bands, and a DJ through the rest of the night. This is the perfect spot for an authentic evening of partying, Cuban-style.
For those looking to people-watch over an evening cocktail, we recommend La Marquesina, a small dive bar just off the corner of the renowned Teatro La Caridad. Offering live Cuban music, La Marquesina is frequented by a diverse crowd – from bohemians and intellectuals, to cigar-rollers and taxi-drivers.