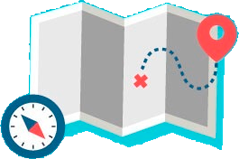 Santa Clara
Where to Stay
Where to Stay
For an authentic experience in Santa Clara, we recommend staying at a casa particular. Ever since these privately-run guesthouses were legalised in Cuba, Cuba Direct has been a pioneer in offering them as an accommodation option. Today, we boast one of the largest portfolios of casas particulares of any travel agent, including a number in Santa Clara.
In particular, we recommend staying at Hostal Vista Park, a beautiful blue house with an incredibly friendly and attentive host, Miguel. Just off the Parque Vidal in the city-centre, Hostal Vista Park also offers the rare luxury of a WIFI connection. We also recommend staying at Casona Jover, offering five large ensuite rooms, an interior courtyard with a small pond, and a dining room. For a unique experience, stay at La Pergola Hostal, a luxurious colonial house offering a cool courtyard garden with a fountain and Corinthian-columned pergola.
For those looking to stay at a hotel, we recommend the recently-renovated Hotel Central, situated right on the corner of Plaza Parque Vidal. Housed in a splendid colonial building, Hotel Central offers a stylish yet intimate experience – without the hefty price-tag.