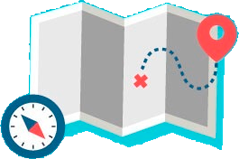 Santiago De Cuba
Santiago De Cuba
Rich History And Hypnotic Rhythms
Cuba's second city has a different soul and texture to Havana. Flung at the furthest extremity of the island, it was always a world apart – proudly Afro-Cuban, strongly socialist, never deeply embedded in the colonial culture.
More than anywhere else on the island, Santiago has maintained its cultural traditions – you only have to come to any festival in the city to see it. The locals mix Spanish, Haitian, Jamaican and West African genes and culture and as you might expect, its choral and dance traditions are second to none in Cuba.
Set between the majestic Sierra Maestra and the shimmering Caribbean, there is also wild natural playground on its doorstep.