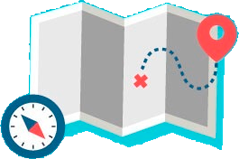 Trinidad
Where to Eat
Where to Eat
Trinidad plays host to a wide assortment of lovely paladares (private, rather than state, owned, restaurants), many of which are set within historic mansions with vintage interiors. You'll be able to find a combination of authentic Cuban creole food as well as international cuisines on offer.
Sol Ananda, next to the Plaza Mayor, feels like a beautiful forgotten time-capsule. Dine as Trinidad's 18th-century elite would have in one of the town's oldest houses. Though the food has improved significantly since the building's construction in 1750, little has changed in the architecture, furnishings or refined ambience.
For a vegetarian-friendly option in a delightful garden setting, opt for the paladar Sol y Son. They have a house band that is definitely worth the visit, and the entire house is set up like a museum. Ask for breakfast on the roof terrace and enjoy the beautiful view over the oldest part of town.
The Guaicanicú restaurant at the Iberostar Trinidad hotel is a more up-scale option, with its stylish furnishings, high ceilings and impeccable service. They even offer an assorted gluten-free menu, a real rarity in Cuba.