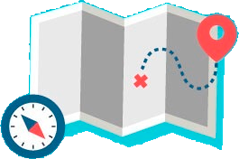 Varadero
Nightlife
Nightlife
All-inclusive resorts have their own entertainment programmes and night clubs working around the clock. However, if you'd like a more authentic experience and a chance to interact with the locals, nightlife in Varadero is plentiful and lively. Here are few ideas:
On Calle 62 (62nd Street), locals and visitors get together for a bit of open-air partying. Live bands play Cuban music and the street fills with revellers shaking their hips, all aided by a few budget bebidas (around 3 CUC for a mojito).
The fun kicks off every night from around 10:00 pm and, as it's a street party, there are no admission fees. Simply show up and join in the fun! Casa de la Musica (The House of Music) in Varadero (42nd Street) offers live music and the chance to practice a few salsa moves.
Once the show is over, a DJ hits the stage playing Cuban favourites - expect lots of reggaeton.
Other popular options include La Rumba, La Bamba, Cueva del Pirata, La Comparsita and Habana Café.