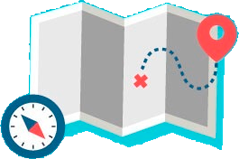 Varadero
What to see
What to See
The beach itself is the unrivalled star of Varadero, stretching for over 12 miles. Taking a walk along the sand, early in the morning or right before sunset, is a quintessential Caribbean experience.
The feeling of soft sand between your toes and the sound of the ocean is a memory you'll treasure for years to come. In the town centre, we'd suggest a short visit to the street markets where artisans oversee stalls of colourful souvenirs. The Josone Park, featuring tropical gardens and a lake, is also worth a visit, providing a different – although no less relaxing – spot to chill out. We offer a number of exciting and interesting excursions on offer in the Varadero area.
Excursions include a day trips to the city of Matanzas, the crocodile farms in Zapata, Bay of Pigs and Playa Larga and the Saturno Caves. A catamaran trip to Cayo Blanco and swimming with dolphins are particularly popular choices.