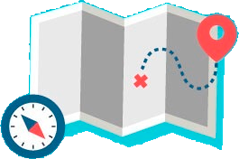 Varadero
Where to eat
Where to Eat
Most all-inclusive resorts offer a choice of buffet and a la carte restaurants. However, if you want to diversify your dining experience, there are a number of good restaurant options in Varadero.
Boasting superb food and warm ambience, La Vaca Rosada (which translates to the unusual name The Pink Cow) comes highly recommended by our staff. There are few better places to enjoy the sunset than their highly-popular rooftop terrace so you might want to make reservations to secure a table. This bustling restaurant sits in the centre of town, on 21st street.
La Campana, situated in a rustic cottage in Josone Park, serves traditional Cuban dishes. Their set menus are good value, including sides, bread and salad.