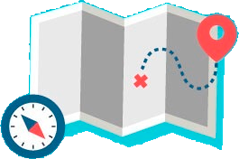 Viñales
Viñales
Lush Landscapes And Laidback Living
The remarkable region is home to verdant valleys, vast farmland, craggy limestone outcrops and spectacular lakes. Ride horseback across the plains, discover a world of hidden caves, learn the story of runaway slaves and roll cigars the Cuban way on a trip to the tobacco farms.

Though nature takes centre stage, the villages that dot the verdant landscape are well worth exploring. They play host to a thriving multicultural society, a blend of traditions and peoples with indigenous, Spanish and African roots.
Viñales' combination of cultural wealth and natural beauty creates a truly spectacular setting that captivates visitors with the widest range of interests and holiday styles. It's the perfect addition to any Cuba trip.