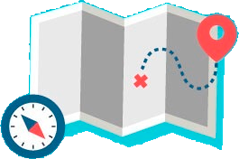 Viñales
Getting there
Getting There
Our most popular itineraries feature a stay in the Valley of Viñales, including accommodation in a private homestay and a choice of transfer options including the option of a private English-speaking driver/guide. Adventurous travellers may prefer to hire a car and enjoy Viñales at their own pace as part of a fly-drive holiday. A coach or taxi from Havana is the most economical way to reach Viñales. Our multi-centre holidays often use this type of transfer.
Viñales lies just 112 miles west of Havana, making it possible to visit the valley as part of a day trip from the capital. Cuba Direct can organise this visit, ideal for those short on time.
Set half way between Havana and Viñales, amongst the Rosario Mountains, Soroa and Las Terrazas is a great spot for a break on the journey. Stretch your legs, discover sparkling waterfalls and wander through fragrant orchid gardens.