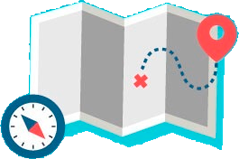 Viñales
Where to eat
Where to Eat
Viñales is full of great restaurants but it's well worth eating at your guesthouse at least once during your stay. For dining out, these are our favourite spots:
Boasting a beautiful hillside location, Finca Agroecologica El Paraiso is a traditional family farm with lovely gardens. The home-cooked food is delicious, portions are large and virtually all of the produce used is locally grown and organic. The owners also offer several vegetarian options.
For the best views in Viñales, as well as great food, we recommend Balcon del Valle restaurant which has tables on wooden balconies built into the hillside. Even if you don't come to eat, we'd recommend at least popping in for a drink. There's no need to worry about what table you get, the views are always spectacular.
Hidden away on the edge of a forest outside town, you'll likely need a car or taxi to find Restaurant La Cueva, but it is well worth it. The food is both cheap and tasty – the 'Ropa Vieja' (shredded beef) and the crayfish come highly recommended.