---
Award-winning travel influencer Marina Comes has visited the luxury 5-star resorts of Iberostar Parque Central in Havana's historic centre, and Iberostar Selection Varadero on Cuba's stunning north coast. Read on and find out more about what she thought of "The Pearl of the Caribbean"!
Marina Comes visits Cuba, but who is she?
Born and raised in Catalonia, Marina was previously a lawyer before becoming a full-time travel Instagram influencer. Then, four years ago, she decided to follow her two main passions: travelling and photography.
As many people will be able to imagine, she had to work extremely hard to create her own space in the travel industry by means of her Instagram channel. So after a few years of travelling and working with many tourism offices and travel companies from all over the world, she's recently been ranked as the Top Spanish Travel Instagrammer, as well as being included in Forbes Magazine in its list of "Best Influencers of 2019". Her inspiring and colourful pictures have attracted more than 300,000 followers, so where better to visit than "The Pearl of the Caribbean"?
A tale of two travel destinations
Havana, one of the world's great cities
It's not difficult to see why a top online influencer would choose to visit Old Havana. It's been on the UNESCO World Heritage List since 1982 because of its unique Baroque and Neoclassical architecture, its fortifications, and its historical importance as a stop on the route to the New World.
Founded by the Spanish in 1519, Havana became a stopping point for the treasure-laden Spanish galleons heading back to Cadiz in Spain. Then, all throughout the 17th century, it was one of the world's main shipbuilding centres.
As a result, a lot of wealth came into Havana and the buildings were built to portray the might and grandeur of the Spanish Empire. The city was adorned in Baroque and Classical styles, and then enjoyed a renaissance in the 1920s when Catalonian surrealist architects influenced many buildings around the city.
Although many buildings were initially left to crumble in the latter half of the 20th century, a large number of them are now being restored creating the Havana many of us imagine - a city of colourful old colonial buildings, ramshackle but regal at the same time, a prince in pauper's clothes.
Iberostar Parque Central, a central perk near the central park
There are few better places to take in this breathtaking city than Iberostar Parque Central. It's easy to discover the historic centre of Havana on foot because of its central location, and being a luxury 5-star hotel, it provides each guest with a sanctuary from the fast pace of one of the world's most party-loving cities.
When you finally need a rest from the music, the cocktails, the fine gastronomy, the bars and the clubs of Malecon, just 10 minutes away, Iberostar Parque Central has swimming pools and a sun terrace, and one of the best features is to take a dip in one of the pools while the light floods across the dome of the Capitolio nearby.
As well as the top-of-the-range facilities, which can host corporate conferences with all the necessary equipment, Iberostar Parque Central is also a benchmark for gastronomy in the city.
Visitors can sample the delights of Cuba in the Restaurante Habana Elegante, the Mirabana Restaurante, the El Paso Steakhouse Restaurant, or the Mediterranean Restaurant.
Marina's trip to the stunning north coast
As anyone who has ever been to Cuba will know, the island's beauty and charm extends far outside Havana. This is an island that has it all. What's more, when a successful influencer is visiting such a photogenic island, going to Varadero seems like a no-brainer. And that's exactly what Marina did.
Iberostar Selection Varadero, an all-inclusive paradise to relax in style
The Iberostar Selection Varadero is an all-inclusive resort set among lush, tropical gardens with the crystal-clear waters of the sea on one side and the Varahicacos Nature Reserve on the other.
As another of Iberostar's 5-star luxury all-inclusive resorts in Cuba, there's a scuba diving centre, superb gastronomy on offer, and guests can also enjoy a massage a stone's throw from one of the most famous beaches in the world.
There's a gourmet restaurant on-site, as well as a Japanese restaurant, La Dorada seafood restaurant, and the Ambrosio Buffet option.
Other facilities and activities on offer at the Iberostar Selection Varadero are water-skiing, kite-surfing, salsa classes, cocktail classes, an aqua-gym, horse riding, golf, tennis courts, basketball courts, and a fitness room.
What's more, to celebrate a huge part of Cuba's wonderful musical culture, Iberostar Selection Varadero organises shows so that no two consecutive nights are the same. Five nights a week an orchestra will play live music and every night of the week guests can enjoy different shows and the nightclub.
It's no wonder Marina Comes chose here to stay before heading back to Havana for her flight back to Spain!
Marina and Cuba, a match made in paradise!
When Marina arrived in Havana on 5th December, she was warmly received by the whole team at Iberostar. Long on her bucket-list to visit, Marina released the statement to her 300,000 followers:
"Good morning from Havana guys! Yesterday was our first day in Cuba, hand in hand with the tour operator specialised in the Caribbean @somosnewblue and @iberostar hotels, and what a first day! My stories speak for themselves, don't you think? They have set us on a trip with great affection, according to our preferences and the time we have." - Marina Comes
Yes, Cuba and Marina are a perfect match. She has often described her two favourite sorts of hotels as boutique hotels, small B&B type places, like the "casas particulares" for which Cuba is so famous, as well as big luxurious hotels that manage to make her feel at home and very spoiled, even if they have hundreds of clients - just like Iberostar Parque Central and Iberostar Selection Varadero!
When an Instagram influencer purposefully heads to Cuba to sample the delights of this country, it's no surprise that travellers from all over North America and Europe will follow, keen to see the architecture, the stunning geography, the white sandy beaches, and the unique wildlife, all for themselves!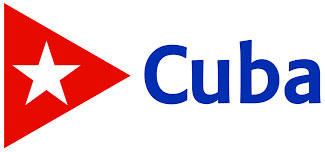 Produced in collaboration
with the Cuba Tourist Board.