---
The Philadelphia Inquirer has published an article about how Anthony Bourdain's posthumous "World Travel" book should inspire some post-pandemic trips to the Caribbean island of Cuba. Read on and find out why!
A long time coming
Nearly 22 years after Anthony Bourdain's best-selling memoir "Kitchen Confidential" was published, fans of his work can get excited by another book from the late travel author, although they may not have expected it.
The American chef, book author, journalist, and travel documentarian passed away in 2018, so you could forgive the literary world for a raised eyebrow at this release.
In fact, the work has been completed by his long-time assistant Laurie Woolever and is typically full of restaurant recommendations, personal observations, as well as old letters and writings from family members and colleagues. As the Philadelphia Inquirer article informs us, it's a book that serves as both a literal guide for seeing the world and a source of inspiration as we start planning post-pandemic travel.
Mixing Bourdain's unique travelling style with Cuba, a unique island
Bourdain's literary style always won him fans and followings. Whereas some travel books give you endless lists of activities to do and places to see, Bourdain always chose the path less trodden.
There's one particular part of the book which highlights this perfectly. Bourdain instructs the reader to do as little as possible.
"Running through back-to-back activities is going to leave you exhausted and overwhelmed. The most important thing to do the instant you arrive is to stop. Drink some wine, walk around a bit more, eat, and repeat. See? It's easy." - Anthony Bourdain
This leisurely and carefree attitude to travelling serves him well on the magical island of Cuba. For an island so layered, so nuanced, it was always going to be fascinating to see what he would write about Havana. He advises people visiting the Cuban capital that:
"If you can, you should come here with your eyes open and see. Get to know a place for where it's going and where it came from. Yes, the future is here - but the past, too, is everywhere." - Anthony Bourdain
A travel book and a guide for happiness
It's hard to read some of this book and not buy into Bourdain's philosophies and ideologies of how to be happier. How to see more by doing less.
He tells the reader never to go anywhere with preconceived notions and never to be afraid of having your opinions challenged. This then allows you to capture the idea of enjoying a new place without assumptions, even if you've read about its history and culture. Go with an open mind and see where a place can take you.
"Once you allow your senses to guide you, you may begin to find pleasure in many things you would ordinarily overlook." - Anthony Bourdain
Travelling to Cuba post-COVID-19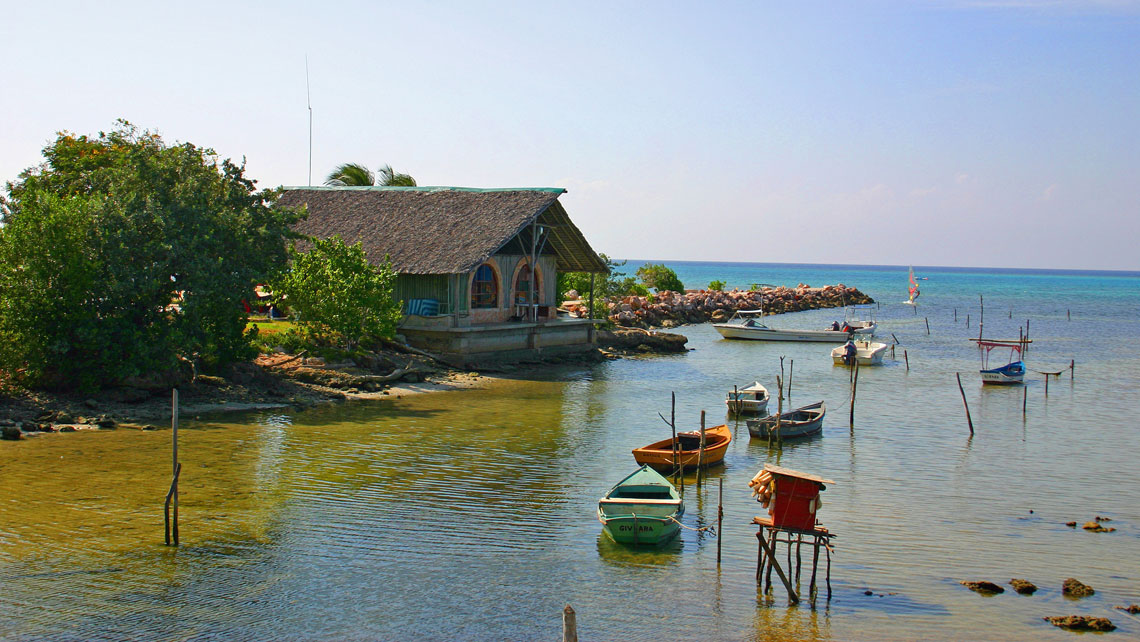 With Bourdain's insouciant and serene take on travelling, it's no wonder that his wanderings around Cuba suited him so well. Cuba, after all, is a country that marches stoically forward into the future whilst always clutching the past's hand.
Travellers are bewitched and enchanted by Cuba - its beaches, its mountains, its valleys, its cities, its music, and its flair for life.
The Philadelphia Inquirer article tells us that Bourdain could wax poetic on its cuisine and bar culture, as well as unconventional points of interest too.
After reading Bourdain's "World Travel: An Irreverent Guide" book, it's tinged with an extra note of melancholy when you realise that he is no longer with us, free now to wander aimlessly beyond our realms, writing down everything he sees.
"In a time of mask-wearing and social distancing, it may feel inconceivable to talk to strangers, but getting to know locals - once coronavirus is no longer a threat to you or them - is an essential part of travelling like Bourdain." - The Washington Post