---
Online newspaper Cuba Cute has published an article listing ten magical villages on the island of Cuba that every traveller should definitely see. Read on and find out just how the "Pearl of the Caribbean" can enchant and bewitch its visitors every time!
I have never beheld such a "magical" place
Let's start by paraphrasing Christopher Columbus. Columbus really liked the Caribbean island of Cuba. He liked it so much that when he landed on the coast of Bariay, near Gibara, in 1492, he described his sighting by saying:
"This is the most beautiful land that human eyes have ever seen."
Columbus was heavily invested in making sure his expedition was a success so he probably tried to be as emphatic as possible when describing his new discovery, but to his credit, thousands of other travellers have visited Cuba and acknowledged its beauty.
If you are ever lucky enough to visit this island, you'll come to realise there's not too much hyperbole in his phrase and that you may just end up agreeing with him.
Now, online newspaper Cuba Cute has published an article listing ten magical Cuban villages that every traveller should definitely visit.
"Many would think that all the villages in Cuba are the same: typical cobblestone or dirt alleys, a central square, a church, some colonial houses, etc. But, in reality, rural Cuba is a profound collection of beautiful stories, traditions, monuments, gastronomy, and magnificent geography." - Cuba Cute
Vinales

Pinar del Rio

Vinales is a good place to begin. It's a place that spans Time. Located in the western province of Pinar del Rio, and filled by thick, tropical vegetation endemic to the island, you could be forgiven for thinking you were on the film set for Jurassic Park.

There are huge "mogotes" littered across the valley - unique formations of isolated hills with steep sides, composed of limestone or marble, and surrounded by the area's flat alluvial plains.

There's evidence that indigenous peoples lived here due to cave paintings found nearby, but the settlements that date back to the early 19th century, when it became the main location for Cuban tobacco cultivation are still prevalent.

The tobacco plantations continue to operate today and still use oxen to plough the fields. There are also artisanal cigar and rum factories, farms, organised excursions, horseback riding tours, and many "paladares" offering traditional Cuban cuisine and international dishes.

Guanabacoa

La Habana

Guanabacoa is one of the oldest municipalities in the Cuban capital of Havana, and much of it is still preserved as the colonial village that was founded in the mid-sixteenth century. The whole village is so well-preserved that many of its buildings have now been declared as protected national monuments.

Visitors are encouraged to visit Plaza Jose Marti and the Convent of Santo Domingo, as well as the stunning church Nuestra Senora de la Asunción.

Bejucal

Mayabeque

The article published by Cuba Cute also goes on to mention the town of Bejucal. It was the old estate of the Spanish captain Juan Nunez de Castilla, founded in 1714.

Interestingly, the first stretch of railway built in Cuba was made here, to link Havana with Bejucal in 1837. It also hosts one of the most popular and traditional carnival festivals in Cuba, the "Charangas de Bejucal".

Hershey

Mayabeque

"Do you wanna Hershey bar kid? So do I - you got one?"

Anyone who has seen Steven Spielberg's masterpiece WWII epic "Empire of the Sun" will have heard of Hershey. Located west of Havana, it gets its name from the chocolate baron Milton Hershey who owned the land from 1918 to 1946.

It's a quiet village but retains its beautiful original architecture, and the Hershey Gardens are a popular tourist resort very close by, ideal for a family excursion.

Remedios

Villa Clara

Remedios attracts many visitors as a genuine jewel of Cuba. It was the third Spanish settlement on the island and preserves Plaza Isabel II, where tourists can visit the two stunning churches Nuestra Senora del Buen Viaje and the San Juan Bautista.

Remedios is also host to countless popular festivals, such as the "Ferias de San Juan" twice a year (24th June and 29th August), commemorating the birth and death of St. John the Baptist, and the prominent December festival, "Parrandas de Remedios" which takes place between 16th and 24th December.

Caibarien

Villa Clara

As the article by Cuba Cute informs us, the northern village of Caibarien is one of the best fishing villages on the island, so the seafood and fish are delicious. This attracts many visitors with rumbling stomachs to its fine restaurants and excellent paladares.

What's more, similarly to many villages all over Cuba, Caibarien throws a huge water-themed festival each Summer, where people congregate on its beautiful beaches.

Trinidad

Sancti Spiritus

Some people say that a trip to Cuba without seeing Trinidad is a trip wasted. While no trip to Cuba is ever wasted, it does go some way to underlining how important it is for tourists to see this stunning village. We guarantee you won't have seen anything like it.

Trinidad dates back to 1514 and is undoubtedly one of the most popular tourist spots on the island, thanks to the superb preservation of its original Spanish colonial architecture.

Everything around the village is an architectural masterpiece, from the houses and decorated interior courtyards, the palaces, the impressive churches, right down to the narrow cobblestone streets and town squares.

With its strong links to Spanish history and heritage, the town's festivals have more of an Iberian feel to them, such as La Candelaria, San Blas, La Cruz de Mayo and the Carnival of San Juan, in June.

Gibara

Holguin

Cuba Cute's articles also recommend that the reader visit Gibara, with its prestigious historical background ever since colonial times.

There are some extraordinarily beautiful parks and well-preserved façades in the historic centre of the town, where visitors can also visit the numerous art museums.

Manzanillo

Granma

This is another village of huge historic importance, as the site where Cuban independence struggles began are located just 15 kilometres from the town.

Nowadays, Manzanillo is known for its traditional Cuban music day and night, as well as its fascinating architecture, where the Colonial and Caribbean styles seamlessly converge.

Baracoa

Guantanamo

Ending with Baracoa takes us nicely back to our original quote by Columbus, maybe one of the first Europeans to ever cast eyes on Cuba. It is the oldest Spanish settlement in Cuba and the first town established by the Spaniards in the whole of the New World.

Its gastronomy, unique in Cuba, is rich in products such as coffee, cocoa and coconut, and visitors to the town can easily find typical dishes such as "bacan", made from bananas, coconut milk, and chicharrones cooked inside a banana leaf, as well as the "cucurucho", a type of sweet coconut served inside a cone made of palm "yagua".

Once again, the colonial architecture is perfectly preserved and serves as a fine juxtaposition to the amazing wealth of nature that surrounds the village. All around Baracoa are rivers, beautiful beaches, thick forests, and mountains, including the famous "Yunque" (anvil) mountain in the distance.
Cuba - where magic is a reality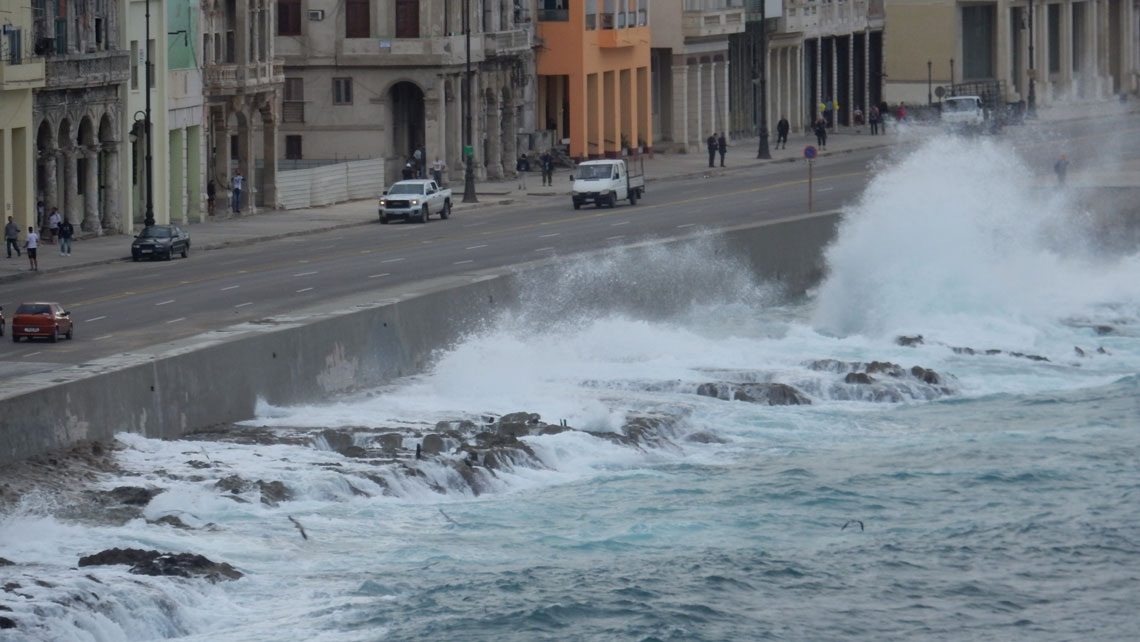 Although the Cuba Cute articles list these ten places as the "must-see" spots to see, we're able to think of many more wonderful locations where you're sure to fall in love with this Caribbean island.
Cuba has it all, from fascinating cities, jaw-dropping natural wonders, luxurious beaches - some of which are known to be some of the world's best, mountain ranges, tropical forests, unique flora and fauna, as well as fine gastronomy and an excellent music and dance scene.
Bear in mind too, that this article by Cuba Cute focusses solely on villages and not cities, and if you do visit these shores, the historic and diverse cities of Havana, Santiago de Cuba, Camaguey, Holguin, Cienfuegos, Sancti Spiritus, or Matanzas are also places we'd really recommend for a whole variety of reasons.
Cuba seems magic in every corner of every paladar in every village, and the magic goes hand in hand with the amazing reality that permeates life on this island.
"I have never beheld such a beautiful place"
I couldn't have put it better myself Chris...