---
As reported in The Telegraph, Cuba is welcoming back visitors. Here is the latest update about the best COVID-safe travel destination for autumn/winter 2020.
As travel writer Claire Boobbyer has reported for The Telegraph, Cuba is back!
In the article, the author highlights that after more than six months of lockdown, visitors can once again experience:
"Minty mojitos, indigo seas, sparkling waterfalls, aromatic cigars, and bubblegum pink classic cars."
Last week, Varadero re-opened as a special travel corridor, and now much of the rest of the country is open, both for package holidays and for independent travel. The main exceptions are Havana and Trinidad, but as The Telegraph article notes, these cities are likely to open very soon.
Cuba is unique in the era of COVID-19 in that it is one of only a handful of countries where UK tourists can travel and not have to quarantine on their return to the UK, nor have to present a certificate to fly to Cuba. Instead, when tourists touch down in Cuba they must fill out a health form, have their temperature checked and also do a free PCR test.
There is also a requirement to have COVID-19 travel insurance before flying, something which some travel companies are including in their package.
The Telegraph article also gives a mention to Cuba Direct, which is operating a range of tailor-made holiday options to help you have the holiday of a lifetime, escaping the British cold weather and enjoying the Cuban sunshine and pristine beaches.
Disclaimer: This information is correct as of October 21th 2020. Things are subject to change, it is always recommended to check the most up-to-date advice coming from the UK's Foreign and Commonwealth Office.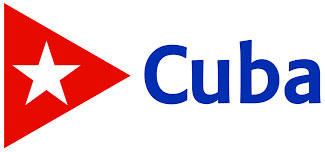 Produced in collaboration
with the Cuba Tourist Board.